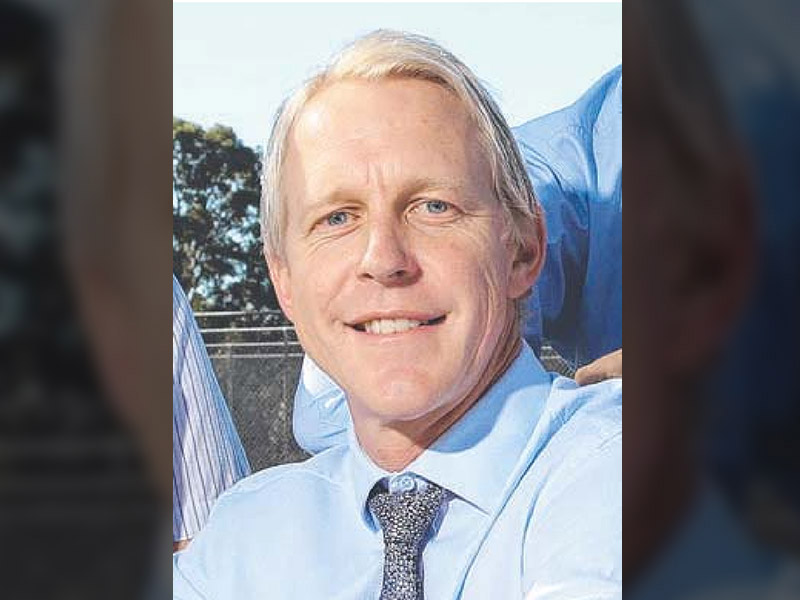 Teacher Stephen Roberts.
Managing the shift from classroom to online learning was not just about academics for Emmaus Catholic College teacher Stephen Roberts.
Mr Roberts devised a wellbeing website to keep students' spirits up at the Kemps Creek school and make them feel connected even while at home.
The site contains hints on exercise, healthy eating and stresses the importance of sleep. "Some of the things we looked at included, obviously, spirituality as a Catholic school, a healthy lifestyle and mindfulness," Mr Roberts said.
Under a wellbeing plan, staff also checked in to see how students were faring with the lockdown and not being able to see their friends. "We set our aim to make as many phone calls to each family," he said.
After chatting to students and their families, they realised the biggest issue was maintaining a routine at home.
Mr Roberts and fellow teacher Mark O'Connor uploaded a video onto the school website which showed students how to organise their day, which Mr Roberts said helped students maintain a p sense of connection.
"Even though they couldn't see us physically face-to-face, they could see us on the screen," Mr Roberts said.
Principal Robert Nastasi praised Mr Roberts' ability to promote wellbeing. "He has great charisma, he builds wonderful relationships with everyone," he said. "I have never seen someone who is able to pick up on a kid feeling down so quickly, and then do something about it."