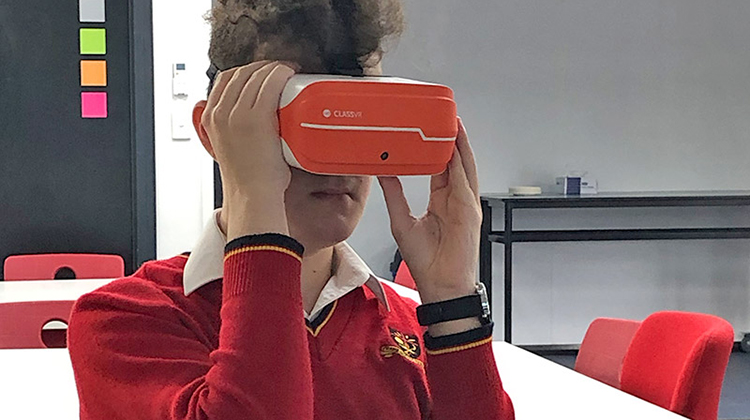 Remote delivery of subjects to students in Western Sydney through the School of Now has proven timely, giving students advance exposure to learning leveraged with Zoom and the Canvas LMS.
Established last year, the School of Now was designed to give students access to additional subject choices.
Offering a blended approach to learning, School of Now provides lessons delivered in real time online, learning is available on-demand and face-to-face classes are offered.
Some of the most popular subjects have been those around technology like Information Processes and Technology, Software Design and Development and VET Information and Digital Technologies.
Students are allocated a Mentor Teacher at their home school to support them in undertaking a School of Now course. Online lessons are delivered at fixed times each week with learning activities in between sessions and ongoing feedback and support from their Expert Teachers. All subjects on offer can be included in the ATAR calculation.
School of Now has been popular with learners and is a good model of how remote learning can be structured. It entered the Covid era with many of the wrinkles in remote already ironed out.
The kids seem to like the School of Now and the program has grown rapidly to encompass 11 schools with that number expected to double by next year.
Students enrolled in the School of Now Industrial Technology course have several ways to ask questions and receive feedback. Owning their own learning while being supported and accessing different learning opportunities are also pluses.
"It's fun learning with new students and I love working in a new environment," said student Khyl Bautista.
"The process of learning can be quite relaxing as I am controlling my own learning,'' student Warren Rodgers added, "It also has built in structures for reality checks for progress."
Executive director Greg Whitby very pleased with the school's trajectory, "The School of Now is a response to our times," he said. ''There's so much potential to transform the lives and learning for young people in Western Sydney and the Blue Mountains here.''
Teacher Educator Steven Bauer loves sharing his expertise in Information Processes and Technology with students through the School of Now.
"This program is a chance to personalise pace, place and participation for students and it's growing every year," said Steven.
---
Learn more about The School of Now