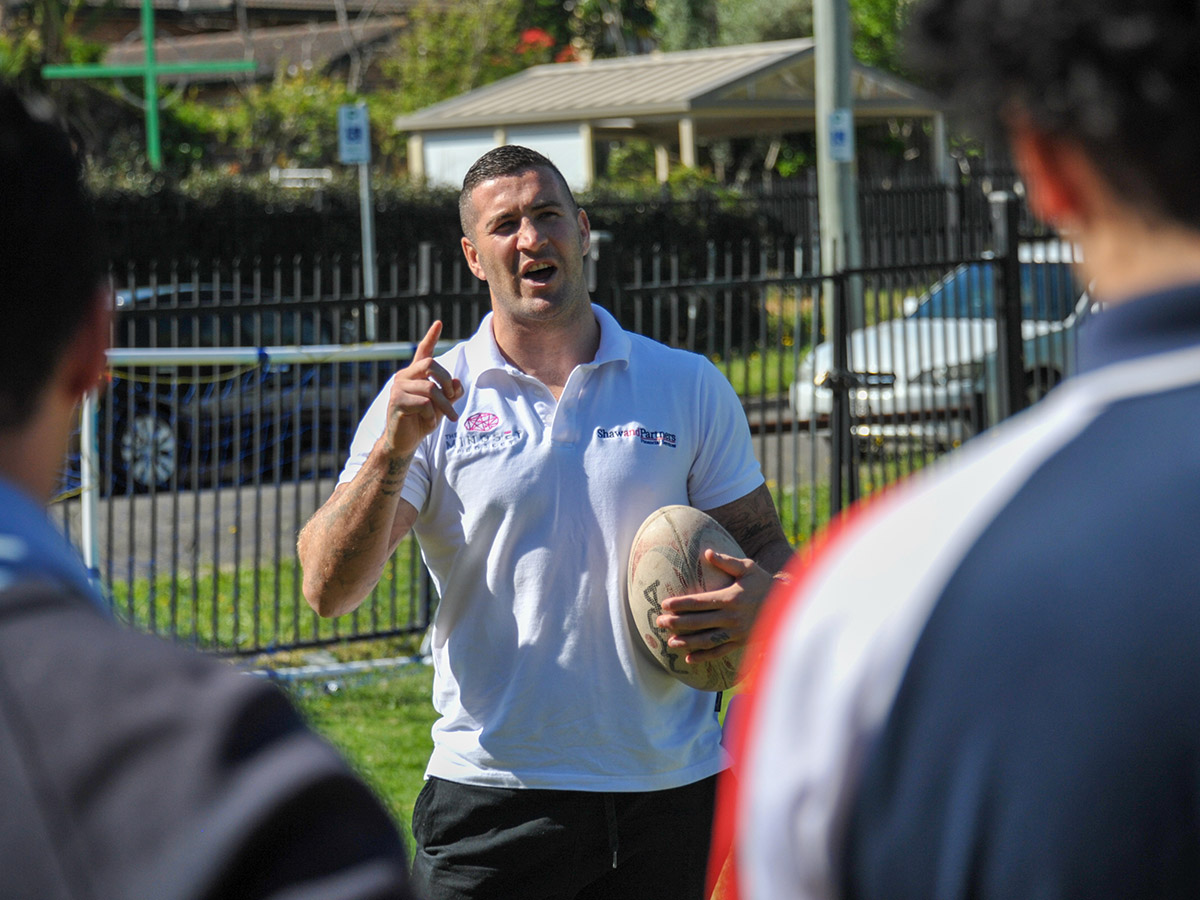 Year 12 students at Delany College Granville got some sound advice ahead of their HSC exams with rugby league veteran Joel Thompson visiting the school recently to lend his thoughts on elite performance.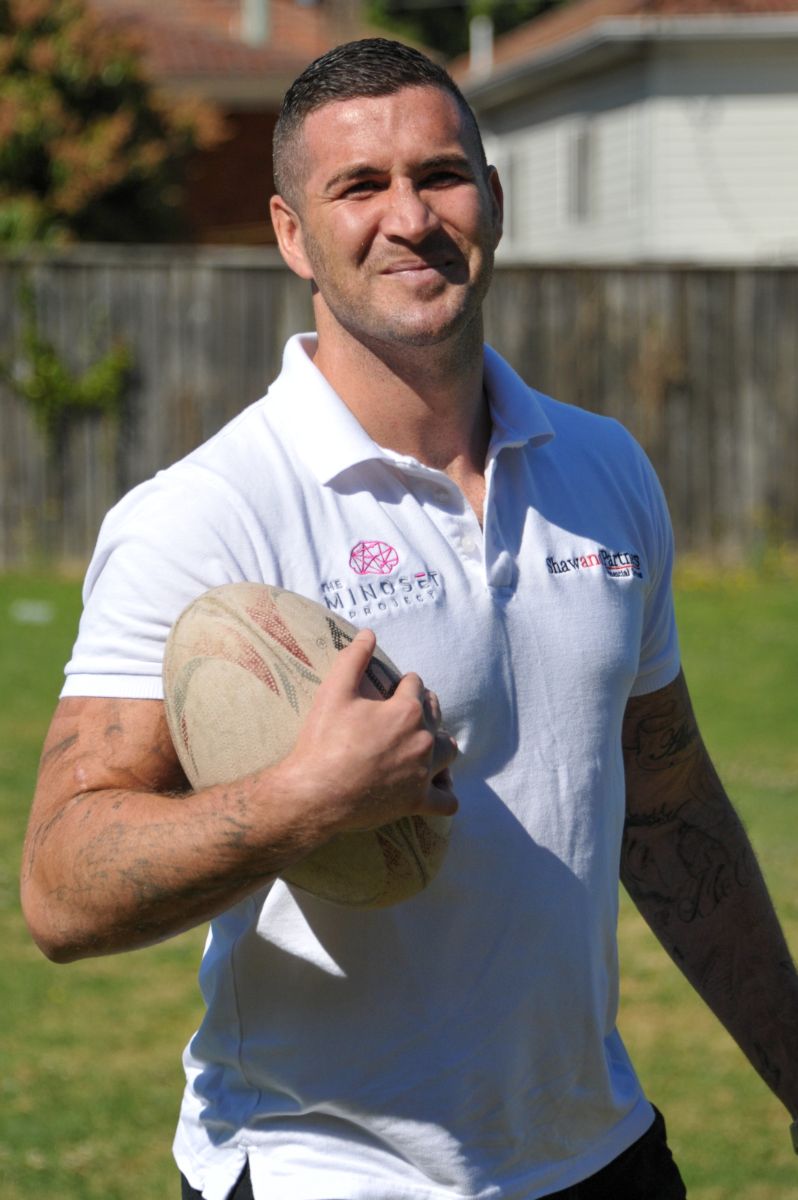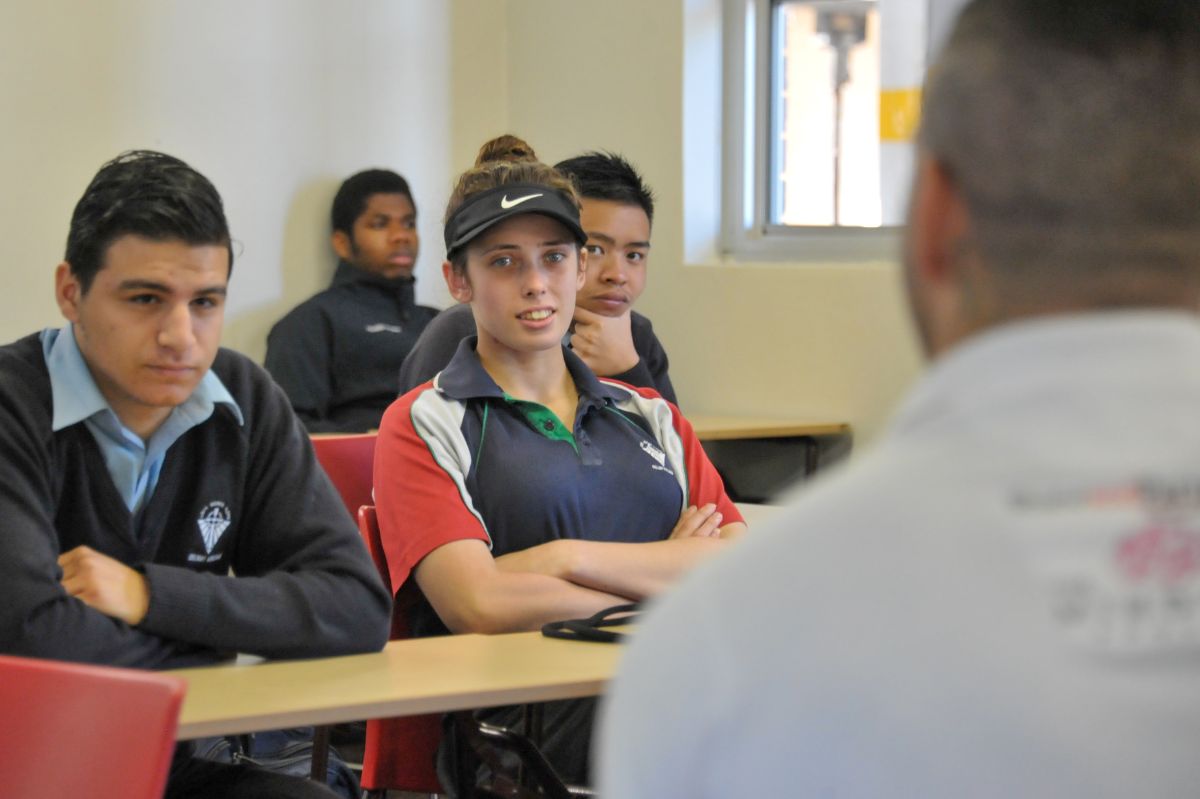 Thompson, who completed the recent NRL season with the Manly Warringah Sea Eagles and enjoyed stints with the Canberra Raiders and St George Illawarra Dragons, met with Personal Development, Health and Physical Education (PDHPE) students as they prepared for their HSC exam on October 30.
Thompson said support was key and urged them to surround themselves "with good people and draw on their experience" to help get through challenges and any adversity, including the HSC.
"If you're not naturally gifted at something, whether it's sport or music or school work, it's ok," he said. "It's all about striving to be better than the day before."
"It's important to start thinking, how can I be more resilient for the next challenge," Joel added. "It's about lifestyle strategies... sleeping better, diet, physical health and exercise. All those things can help you be more resilient for that next adversity or next challenge that comes your way. And it's important to start working on balance in life now. School work, spending time with family and friends, exercise. It all comes back to being more resilient and being ready to face challenges."
After meeting with the students, Joel took them for a taster NRL clinic where they practised scoring tries, passing, defence and offence.
Acting sustainable health leader, Natalie Herrera said the students "were gobsmacked" to hear first-hand just how strong their mindset needs to be to be able to play a particular sport at an elite level.
Admitting to being in "trouble a fair bit" before going to a Catholic boarding school, Mr Thompson said he had to work hard to turn everything around for the better and to catch up academically.
"It was those experiences, those lessons that helped pave the way for me to be a professional athlete," he said. "I think it's important to share that with these kids and say, 'you're going to face sometimes when you feel disappointed or have some sort of setback but embrace that and know you'll come through it and it'll be better for you in the long run'."
Cumberland Council is also helping the school run rugby league training sessions for students in years 7 to 10. The sessions run throughout Term 4 and culminate in an exciting Gala Day for both boys and girls held on November 12th (boys) and 19th (girls) involving a number of schools in the area.
Joel is due to move to the UK shortly where he will take up a contract to play in the English Super League with St Helens.
---
Learn more about Delany College Granville