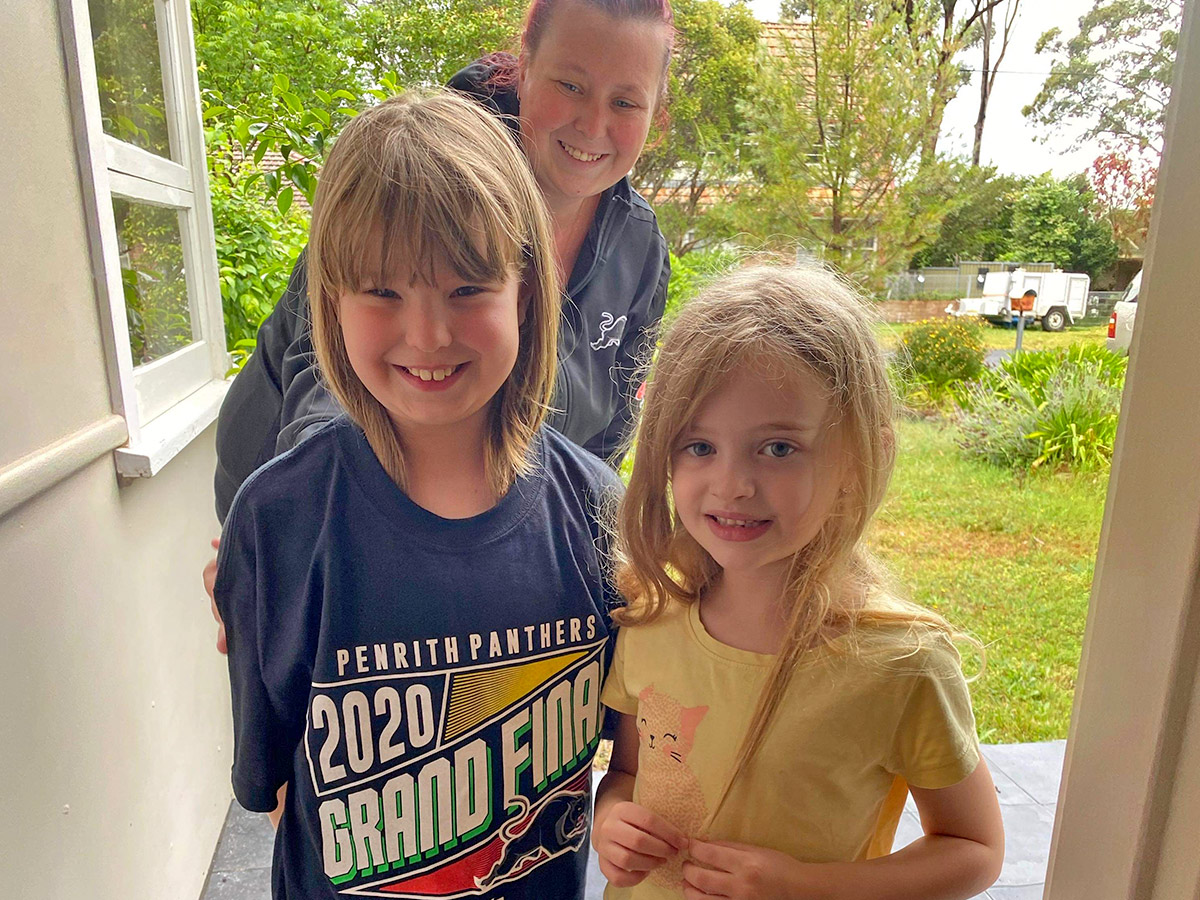 Frankie Balchin (right) 'Shares the Joy' with the ultimate Panthers fan
A random act of kindness from Our Lady of the Nativity Lawson Year 1 student and avid rugby league fan Frankie Balchin has reinforced her school's year-long quest to 'share the joy' with students and the wider Blue Mountains community throughout a difficult year.
Supported by her mother Melanie, seven-year-old Frankie thought it would be nice to give away a new Penrith Panthers Grand Final shirt online. Dad Jim purchased the shirt and the family posted a message to the special Facebook group 'Pay it Forward - Blue mountains NSW' seeking the 'the ultimate Panthers fan' who they could give the shirt to.
"We purchased the shirt in the hope of giving it to someone less fortunate," said Frankie's mother Melanie Balchin. "We're such a huge NRL family, we thought we'd intertwine 'share the joy' with helping a family in need and reinforce our love of rugby league as well."
The family was overwhelmed with over 150 reactions and a multitude of positive comments to the post, most from people simply commending them for their kind gesture.
They included comments such as: "Beautiful heart you have and an amazing gesture," wrote Tammy. "Love this, so thoughtful," wrote Roslyn. "What a wonderful, thoughtful thing to do," wrote Nicole.
In the end, the Balchins found a family and young Panthers fan Ruby Derksen who was overjoyed to receive the shirt.

Ruby was so overwhelmed to receive the shirt," said her mother Jessica Derksen Scott. "She wore it for the Grand Final and despite being very upset when they lost, she said they will come back better than ever next season."
"It made me feel proud that we could give it to her," said Frankie.
| | | |
| --- | --- | --- |
| | | The little girl was so happy and it warmed my heart to see my girl helping and thinking of others, like she always does. I knew the focus of the school this year was 'share the joy' and we try to teach Frankie all the time to try to think of others and follow the message of the school. (Melanie) |
The simple act of kindness follows on from a series of events held at Our Lady of the Nativity throughout 2020 aiming to bring joy to students. They included an action-packed OLN Feast Day, red mufti and kindness days, Australia's Biggest Safety Lesson livestream, Walk Safely to School Day, games afternoons, a hugely successful colour run and much more. The school also held a series of events commemorating Child Protection Week under the theme 'Putting children first.'
"At the start of 2020, we decided that our theme for the year would be 'joy'," explained Principal Lisa Samojlowicz. "When COVID came and amid all the drama and uncertainty, we had to think whether 'joy' was appropriate but ultimately, it's perfect because bringing joy to our students and our community through all the hardships has been a wonderful thing."
Melanie loves how the Our Lady of Nativity Primary Lawson community looks out others, especially this year.
"Everyone at OLN has always been so welcoming and caring," Melanie said. "They always go out of their way to help and support me. It's meant so much to me."
"We chose OLN because of how they teach, how the children aren't just numbers and how the families are all involved in the school and our community. I didn't want Frankie to be lost in the crowd and at OLN she's really cared for and nurtured, both with her education and as a young girl."
"It's such a lovely tight knit community," she said. "It's such a blessing. None of us are lost. We're all remembered and thought of and the school message about sharing joy is something we want to reinforce, not only with our children but also with ourselves."
"We're always paying something forward. Even on Christmas Day, we volunteer and serve lunch. We try to do lots of things during the year so in this case we simply wanted to do something nice, to pay it forward and really just share the joy."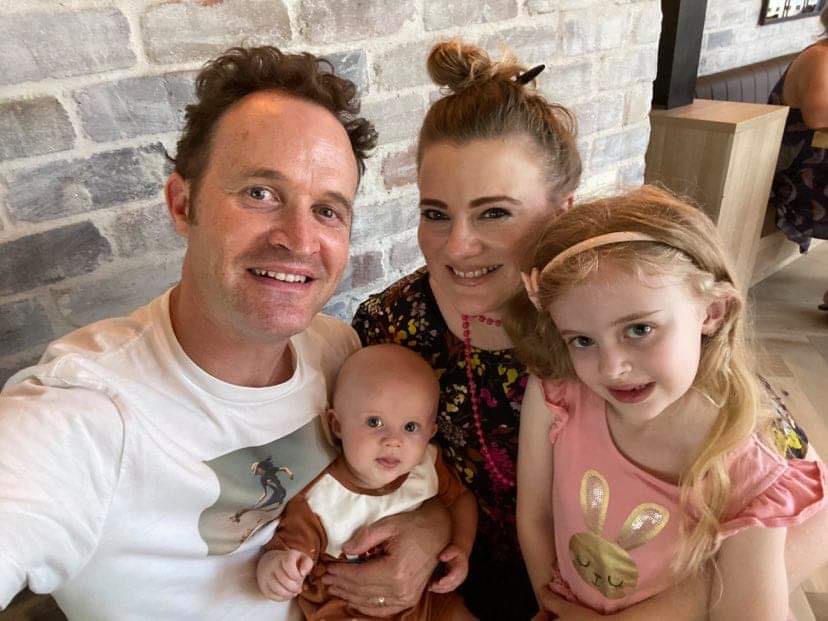 The Balchin Family
---
Learn more about Our Lady of the Nativity Primary in Lawson