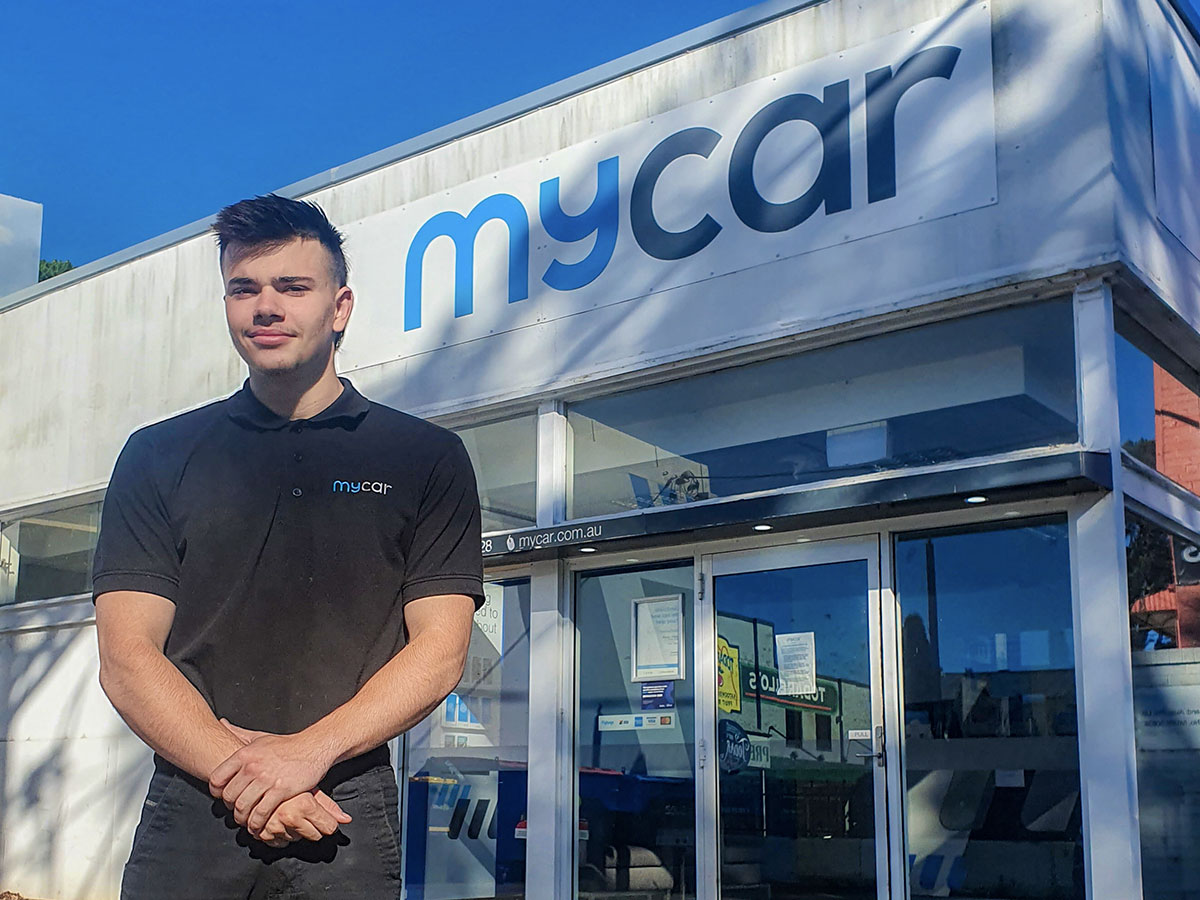 A successful school-based apprenticeship program developed between mycar Penrith and Katoomba and CathWest Innovation College has prompted the tyre and auto repair company to expand the program nationwide.
The announcement follows unprecedented interest in recent months from industry groups and businesses looking to establish school-based programs with CathWest, recognising the quality tailored education offered to its students. Established in 2020, CathWest has campuses in Mount Druitt and Emu Plains and offers students both trades training and inquiry learning pathways.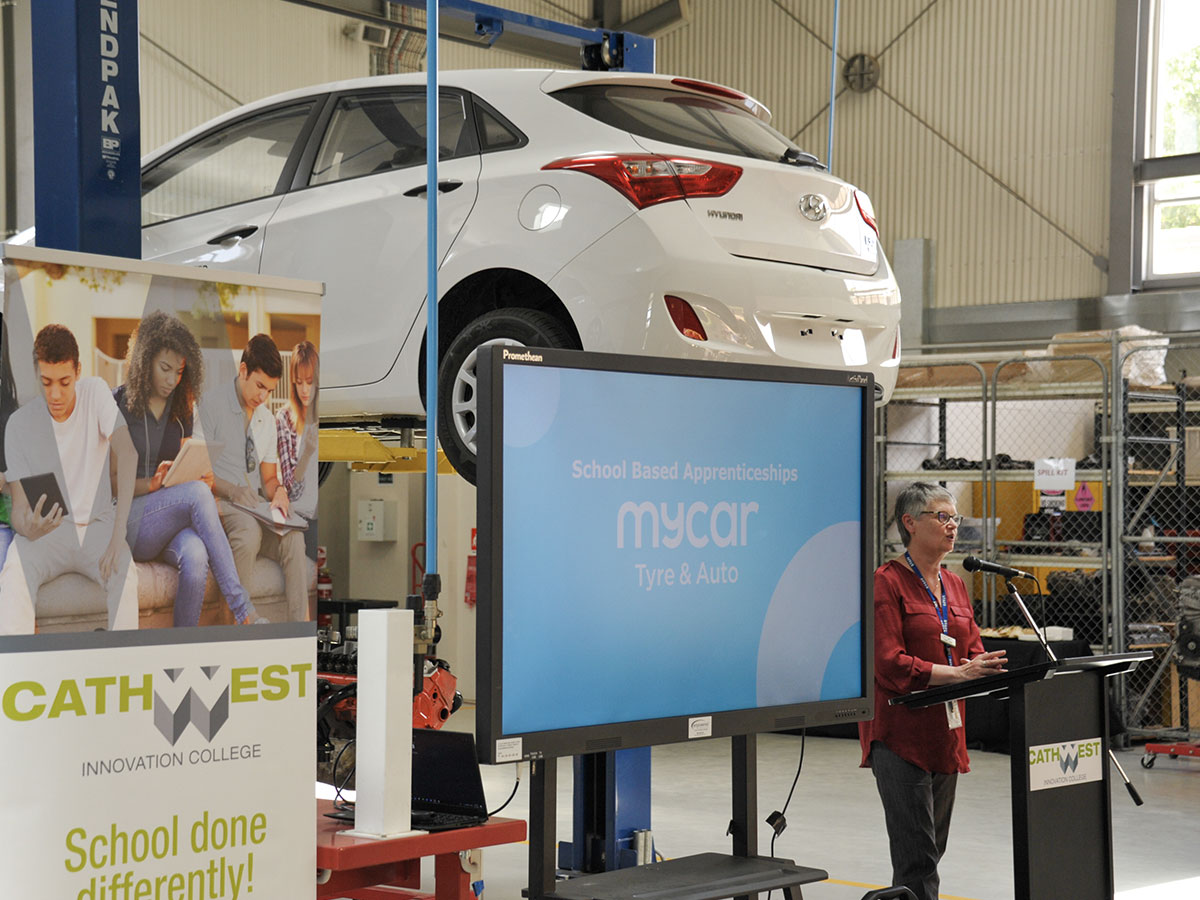 Last month, international construction company CPB Contractors more than doubled the number of CathWest apprenticeships it offers, giving 25 civil construction and business services students the opportunity to work on some of Australia's biggest infrastructure projects including the new Western Sydney Airport.
"The last month or so has been so busy with businesses wanting to come on board with school-based programs," said Tim Summers, CathWest Innovation College Leader Industry Partnerships. "It used to be so hard to convey the merit of school-based programs but in the past five years and this year in particular, things have really taken off and there's far greater acceptance and a far greater need and that's resulted in far more opportunities for students."
The mycar partnership started in 2020 with CathWest students Ben and Joel taking up apprenticeships at the company's Penrith and Katoomba stores and their success throughout the year prompted mycar to roll out a similar program nationwide.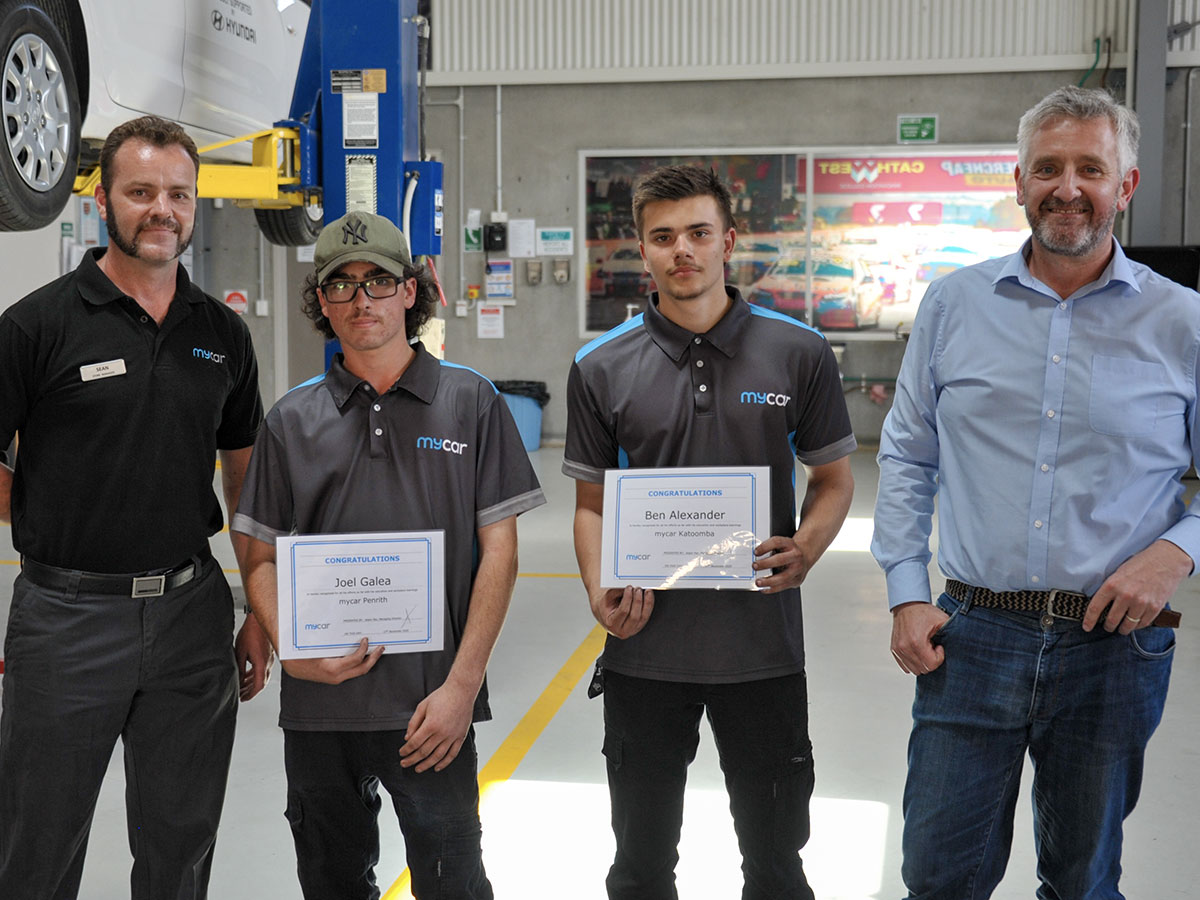 In making the announcement to an audience including new students at the CathWest McCarthy Campus in Emu Plains, mycar proceeded to speak to a number of them, ultimately offering five new apprenticeships to CathWest students at some of their Sydney stores.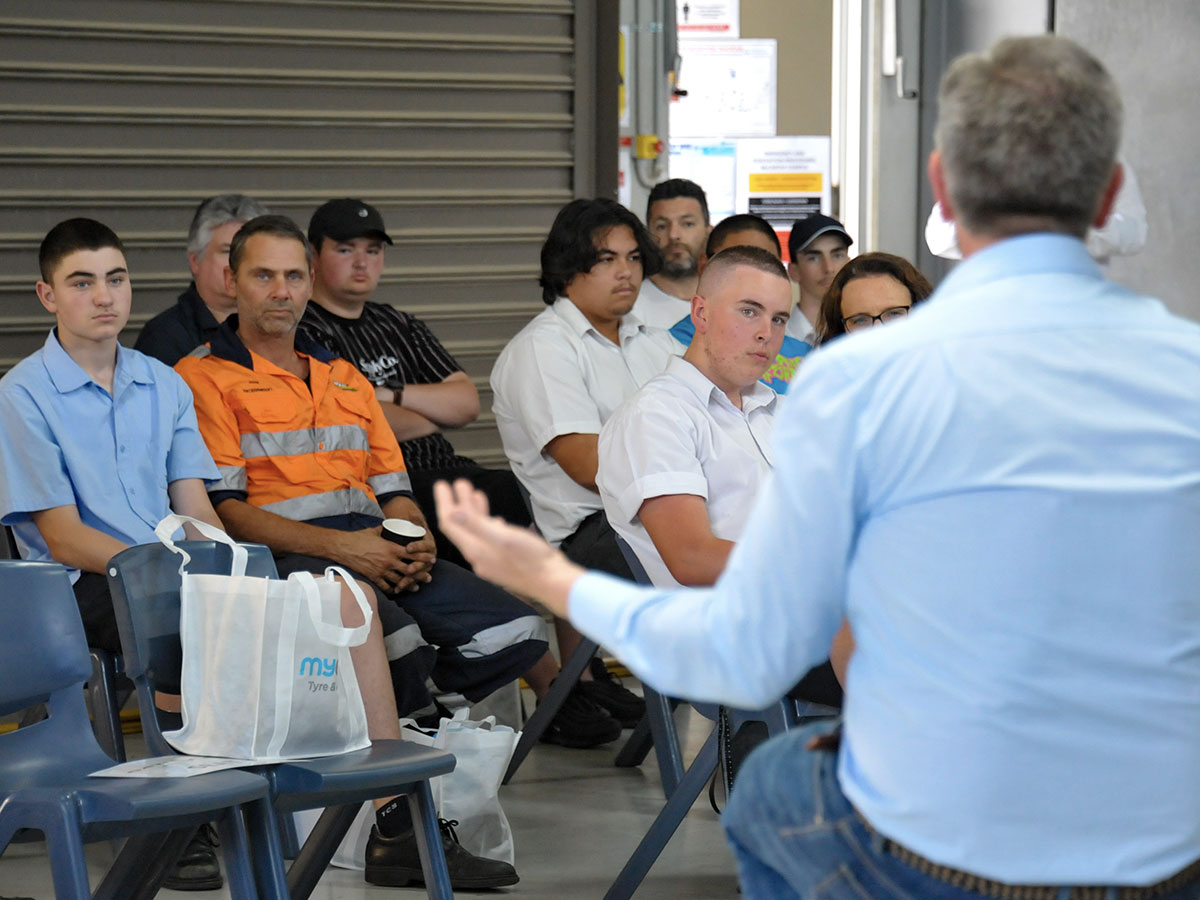 "I was in there talking to people who really want to do it," said mycar Managing Director Adam Pay. "That's the big difference. Instead of waiting for people to find us, we're going to get out there and find the best, brightest young apprentices and CathWest certainly has plenty of those."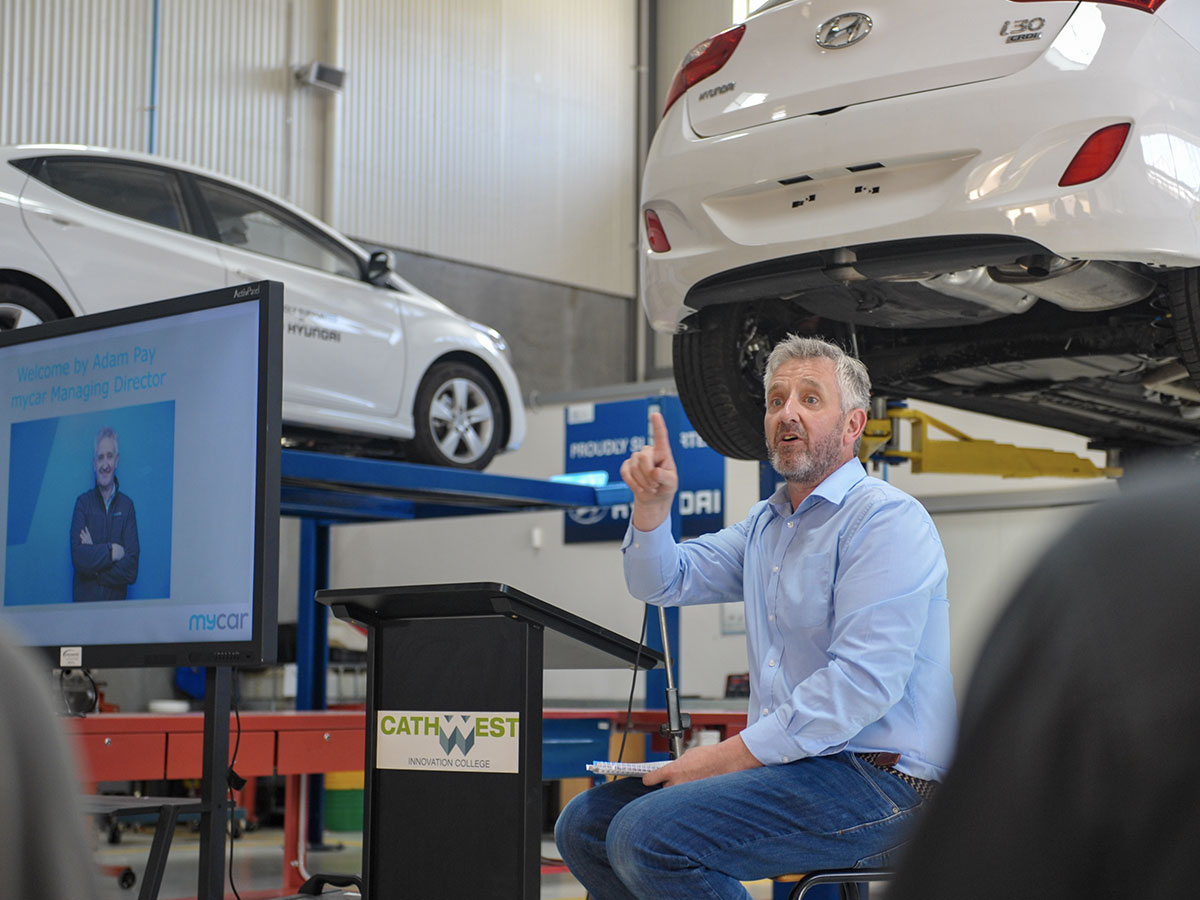 "I've been out and spoken to a bunch of students at Mt Druitt and from what I see, they are focussed, they know what they want and CathWest is doing well, fitting these students into the trades that suit them best," said Greg Lovell, mycar Katoomba Manager. "We've built a good relationship with CathWest. They're very supportive and we have great confidence in the students there. The shoe fits which is why we're expanding the program and look forward to bringing more students in as apprentices."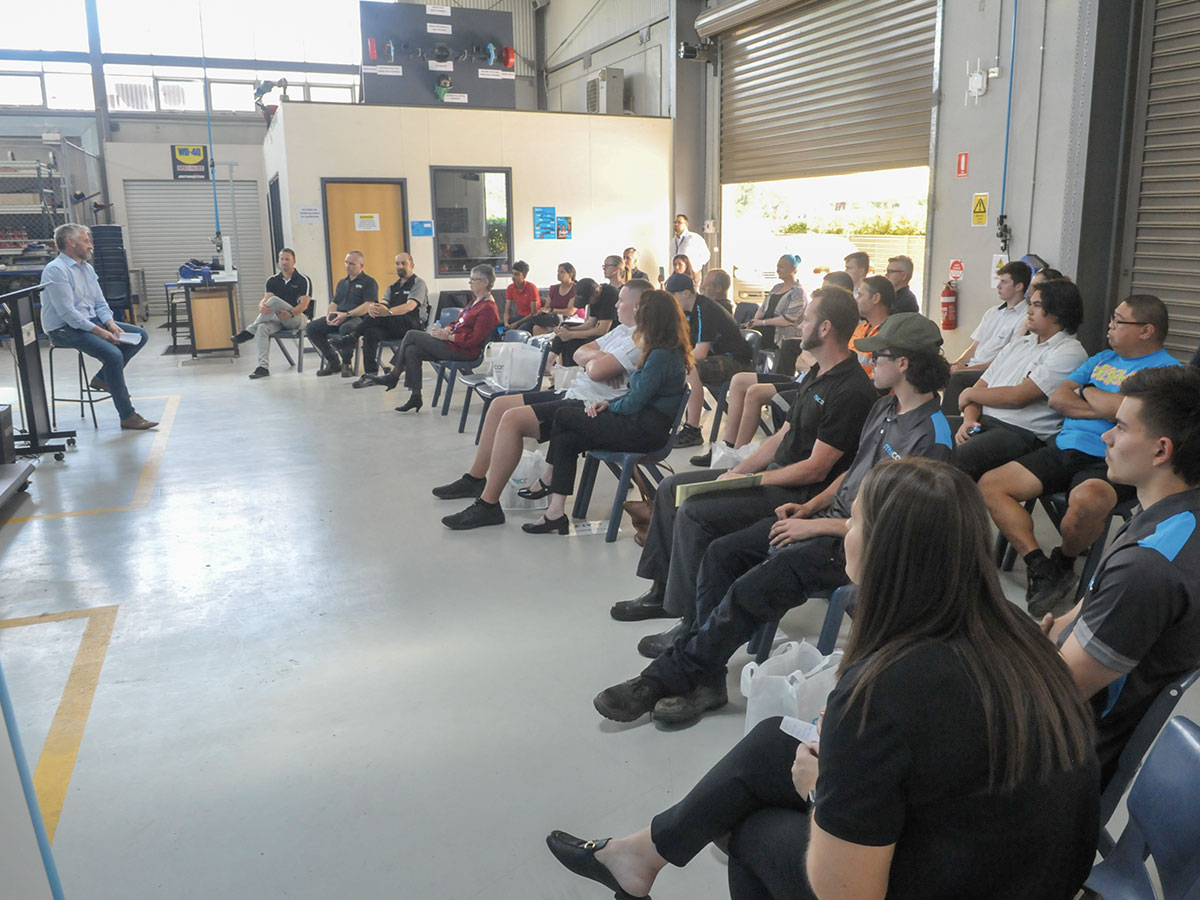 "I'm so glad to be at CathWest," said Ben Alexander who is an apprentice with Greg at Katoomba. "To be able to work towards my HSC and start an apprenticeship in a field I'm really passionate about. I'm hoping I can thrive with what I'm doing. It's been really good so far."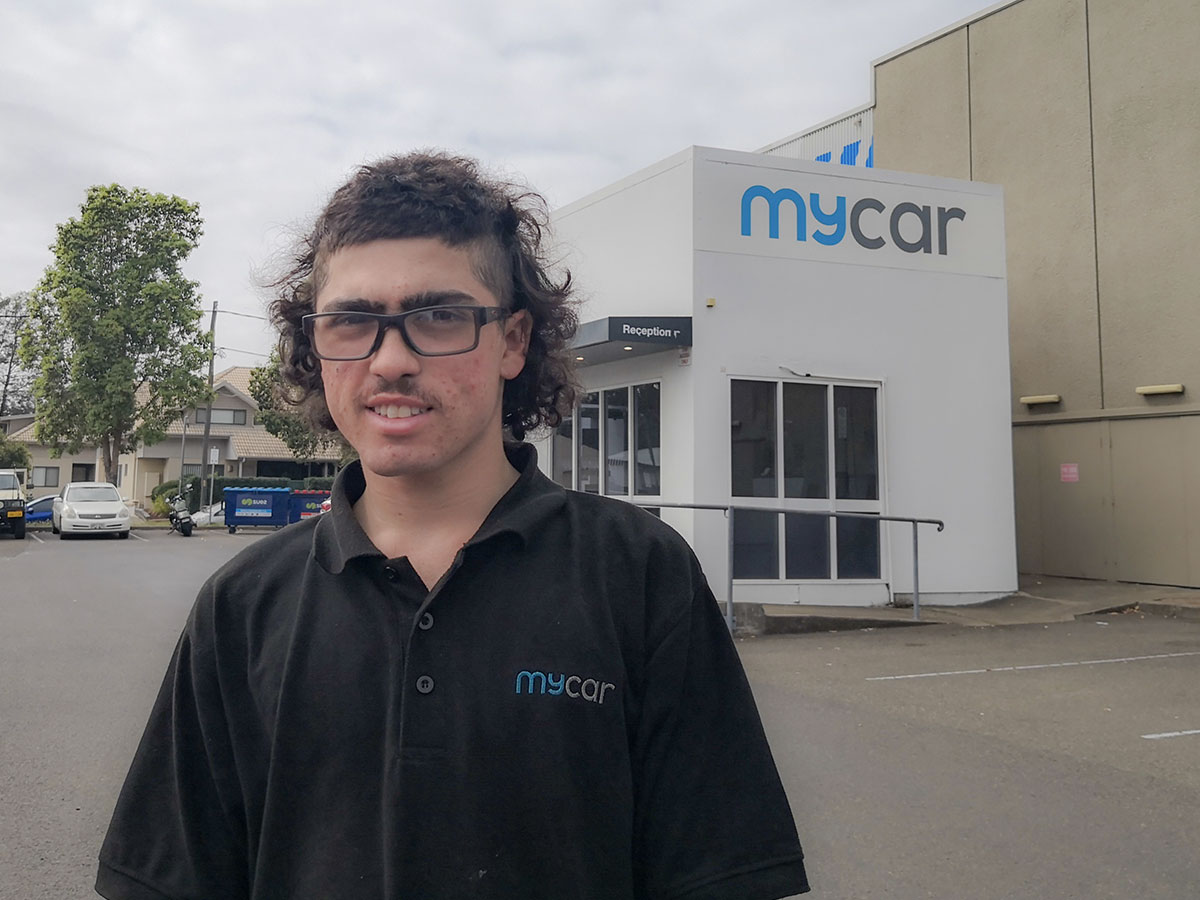 "Companies like mycar really like that everybody is on the same page in respect to the direction of the learner," added Tim Summers. "From the parents to the students themselves to the teachers and those managers taking them on as an apprentice."
mycar Penrith Manager Sean Richards has been thrilled with the contribution of his apprentice and while admitting that he'd like to have him more often, feels the CathWest pathway will ensure students are better equipped to succeed in the workforce when they graduate.
"Joel is one of the best apprentices I've ever had," said Sean. "He's very respectful, listens really well, grasps procedures well and just picks things up quickly which reflects well on him as an individual but also on his education at CathWest and how they're guiding him."
"I generally prefer to have apprentices who have finished Year 11 or 12," he added. "I feel those final years of school are pretty important to helping young people mature and ensure they're really ready to enter the workforce. To have that opportunity to advance your apprenticeship while you're at school, it's such a great headstart without the pressure of jumping in full time when you're perhaps not ready."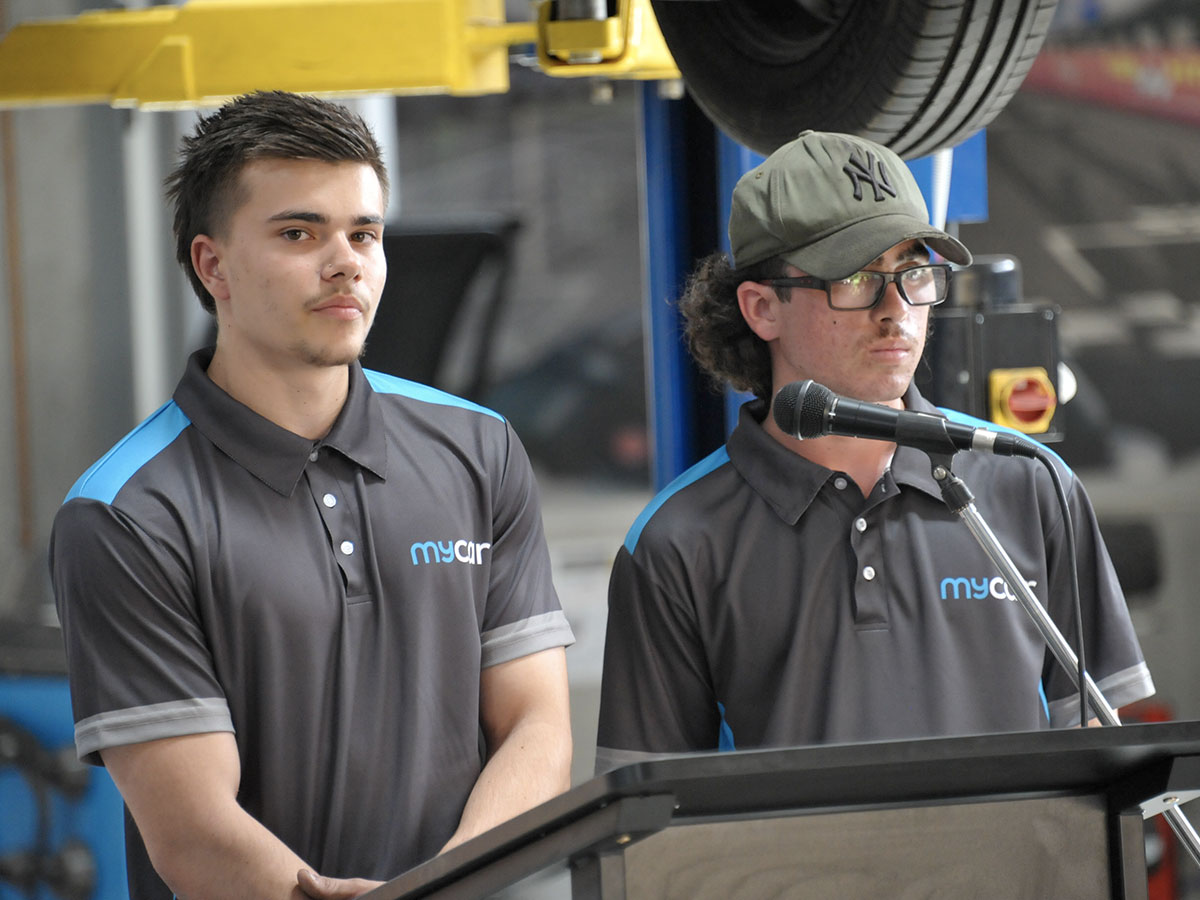 While many industries have found the going tough in 2020, mycar continues to expand, opening 10 new stores this year. However that comes amid a skills shortage in the automotive industry.
"This started because there is an absolute need both with our business and in our industry to get in at the ground level and find young people with a passion for this line of work," said Adam Pay. "Our apprentices are our future."
"This is really good for the light vehicle motor industry because there's a big need for good young workers so this is a great pathway to help address key employment in this area," added Greg. "If we can get these guys starting earlier and get them finishing their apprenticeships early then they'll be earning a good living earlier and it's a win-win for everyone."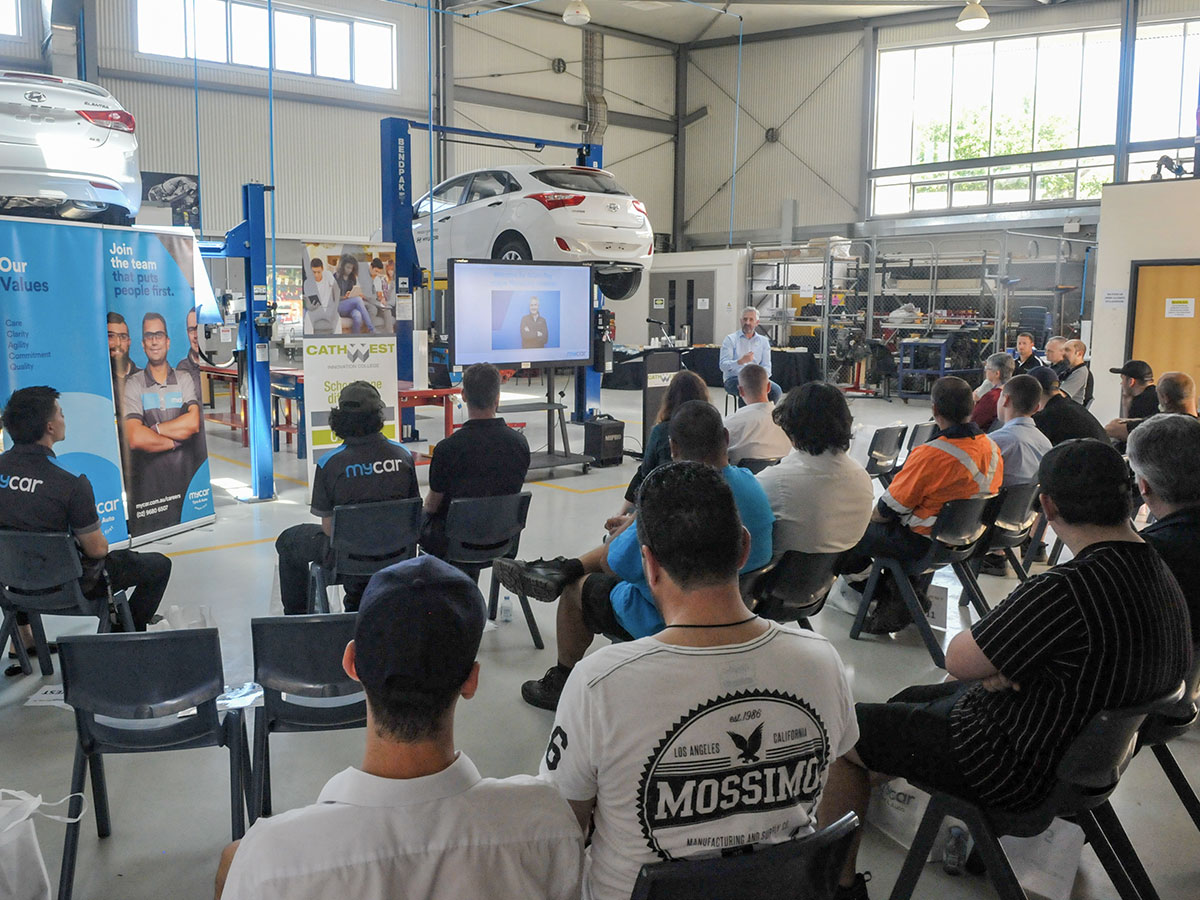 ---
Are you looking for school done differently? Learn more about CathWest Innovation College