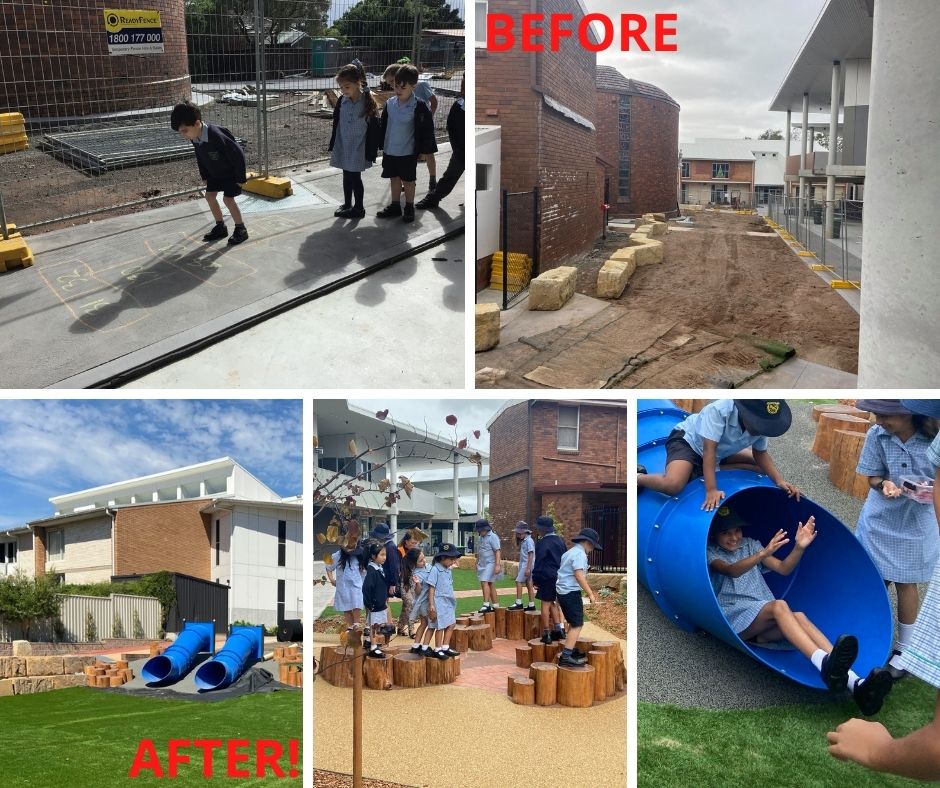 After almost three years of construction at the school, St Patrick's Primary Guildford students were excited to return to a brand new playground at the beginning of the 2021 school year!
The final piece of this exciting building project was completed over the school holidays complementing the significant building works and transformation the school has had over the last few years which includes new Kindergarten, Year 5 and Year 6 learning spaces, a new library, sports shed and music and art spaces.
"The new playground provides an amazing sensory experience with opportunities to explore, climb, slide, dig and play in the many different areas of the school's outdoor learning environment," said St Patrick's Principal Steven Jones. "The smiles and joy on our students' faces made all the planning and time well worth it."
With the new additions including a small soccer field, central playground and sandpit, balance beams, two slides, grass area and running track, students have been quick to praise their new look school.
"Everything was brand new!!" said excited Year 6 student Charbel. "The slide was my favourite and it was great because everyone was taking turns and using their manners. It was good to see different grades using the playground together."
"My favourite thing was the new soccer field," added Year 6 student Gabriel.
"Overall, it was pretty fantastic!" said Year 6 student Finau. "Everyone was really excited about the slide."
---
Read More about St Patricks Catholic Primary Guildford