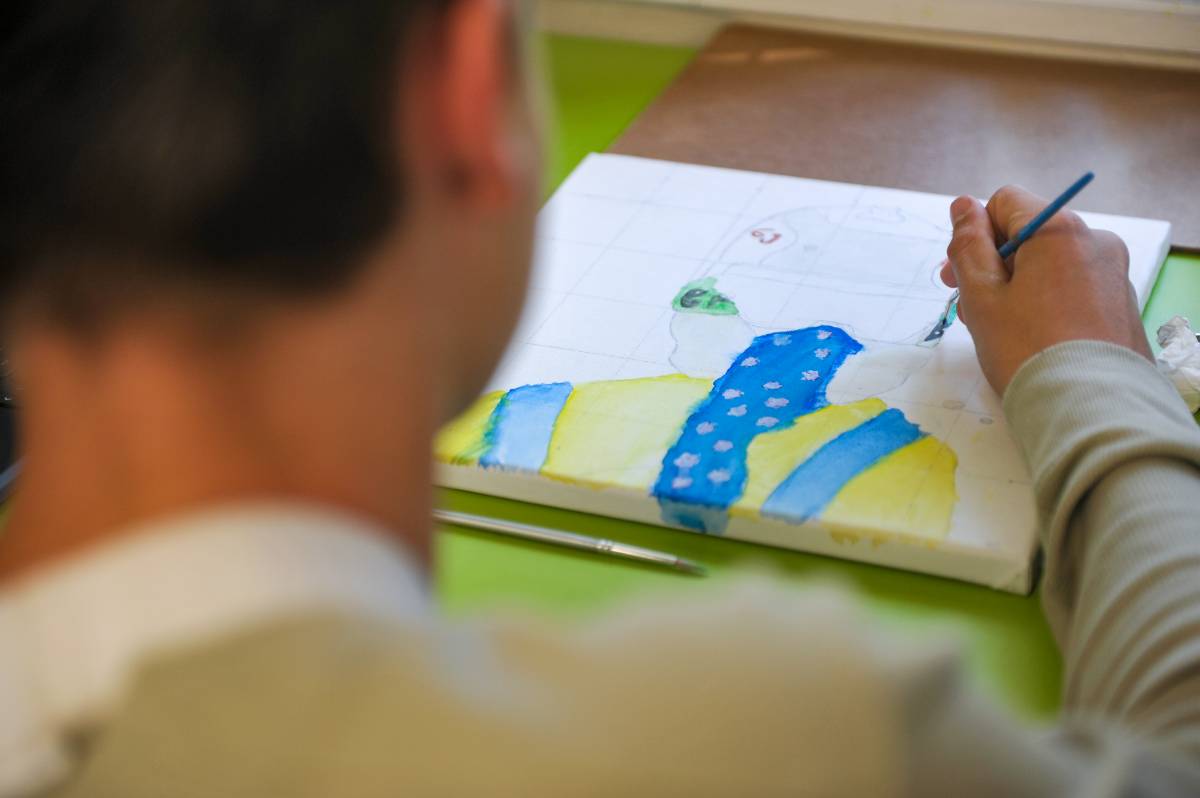 MLZ students thrive in a caring environment with a strengths-based approach
In the heart of Mount Druitt, a caring team is supporting young people struggling to stay connected with their schooling. A collaboration between Marist Brothers Australia and Catholic Education Diocese of Parramatta, Marist Learning Zone (MLZ) is getting students back on track for success in learning and life.
"All the staff here are passionate about this work," said Brother Lawrie McCane FMS, one of the founding teachers at MLZ. "All of us see it as an urgent need for young people in this part of western Sydney. It's very satisfying."
MLZ is not designed as a replacement for school. In fact, the team works closely with students' schools to adopt class programs and curriculum they're familiar with which then helps them return to school when they're ready.
"They come from 13 or 14 different schools and we bring them to one place," said Graeme Atkins, MLZ Senior Project Officer. "We're managing anxiety, behaviour, trauma, learning, psychological issues, all in one complex."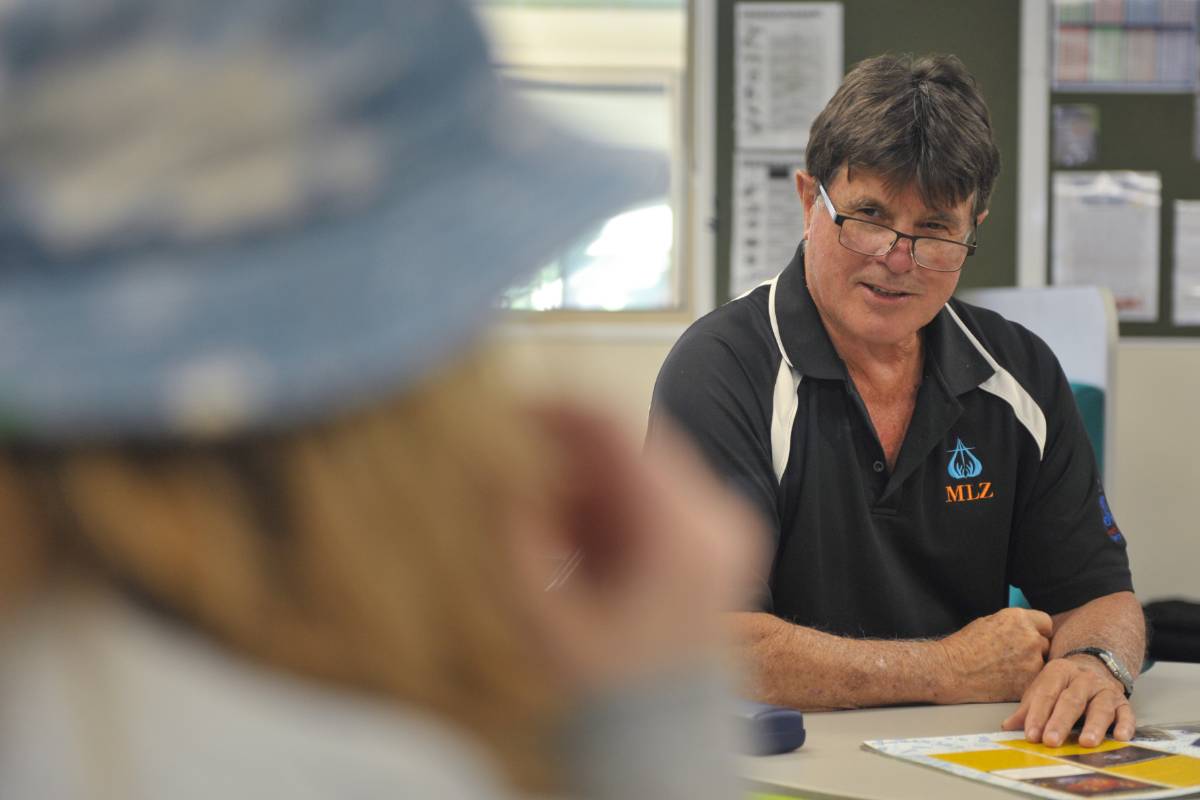 Graeme Atkins really enjoys his work supporting students at MLZ.
"Once you get to know the students and find out the things they're good at, you can begin to dig in and identify a lot more that's positive. We design our learning around what kids are good at."
"We keep in touch a lot with the schools to work out the best way to get these young people on the right path and to keep them on track," said Br Lawrie.
MLZ Lead Teacher Catherine Ruff communicates with the schools and follows each student's progress when they return. The team also includes Br Fabricio Basso FMS and Fr Jonnel Sisnero FMS.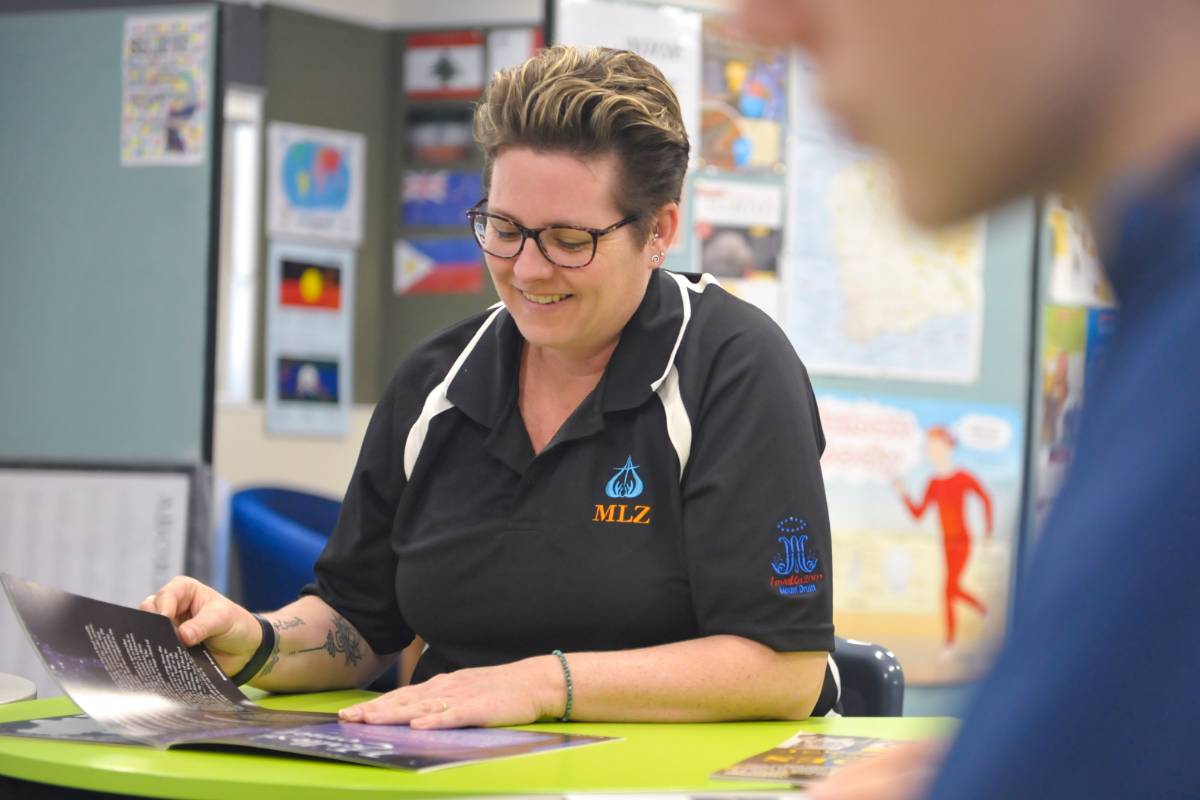 Lead Teacher Cath Ruff stays connected with students' home schools and families.
"We have a great dialogue with the schools and with parents," said Br Lawrie. "We're all working together to ensure the best possible outcome for these young people."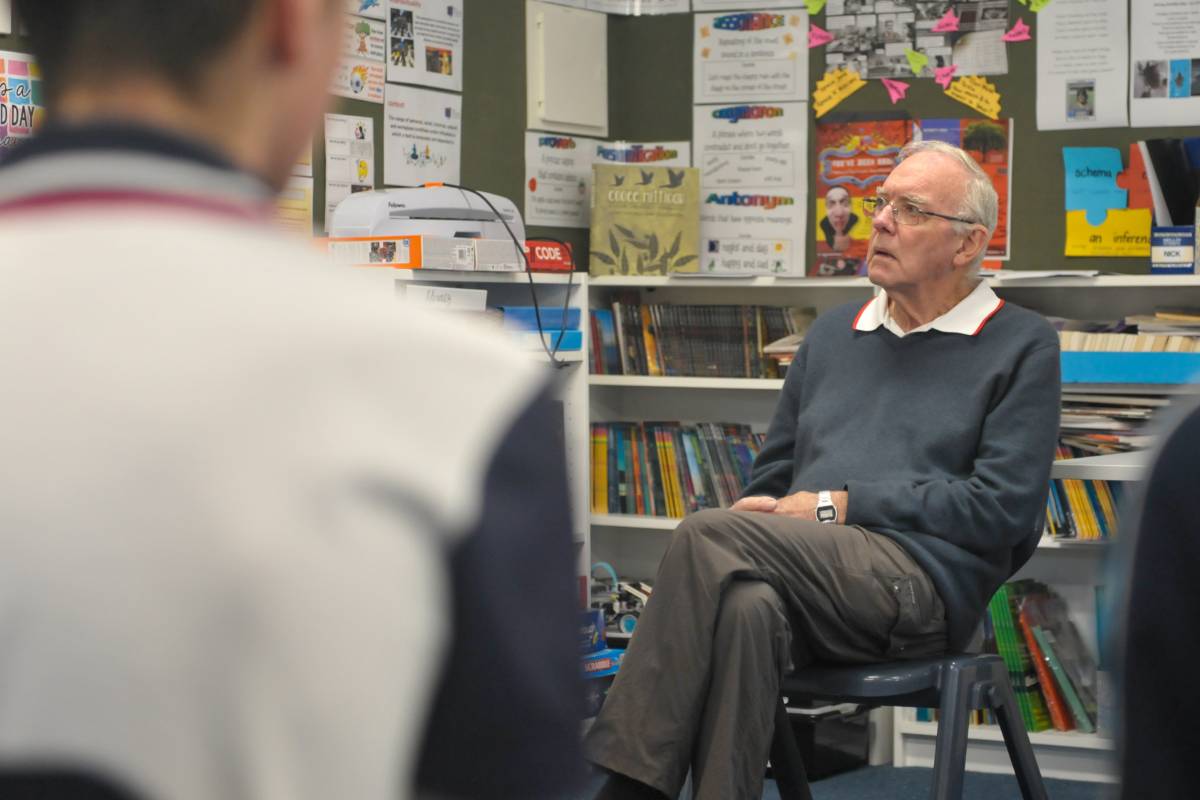 Brother Lawrie McKane FMS is strongly committed to equity for students in Western Sydney.
"A return to mainstream school doesn't work for everyone," added Graeme. "We've had a lot of success at helping students with other pathways, whether it's a job or a trade school."
Students can come and be heard, be themselves and harness their strengths in a calm and stress-free environment.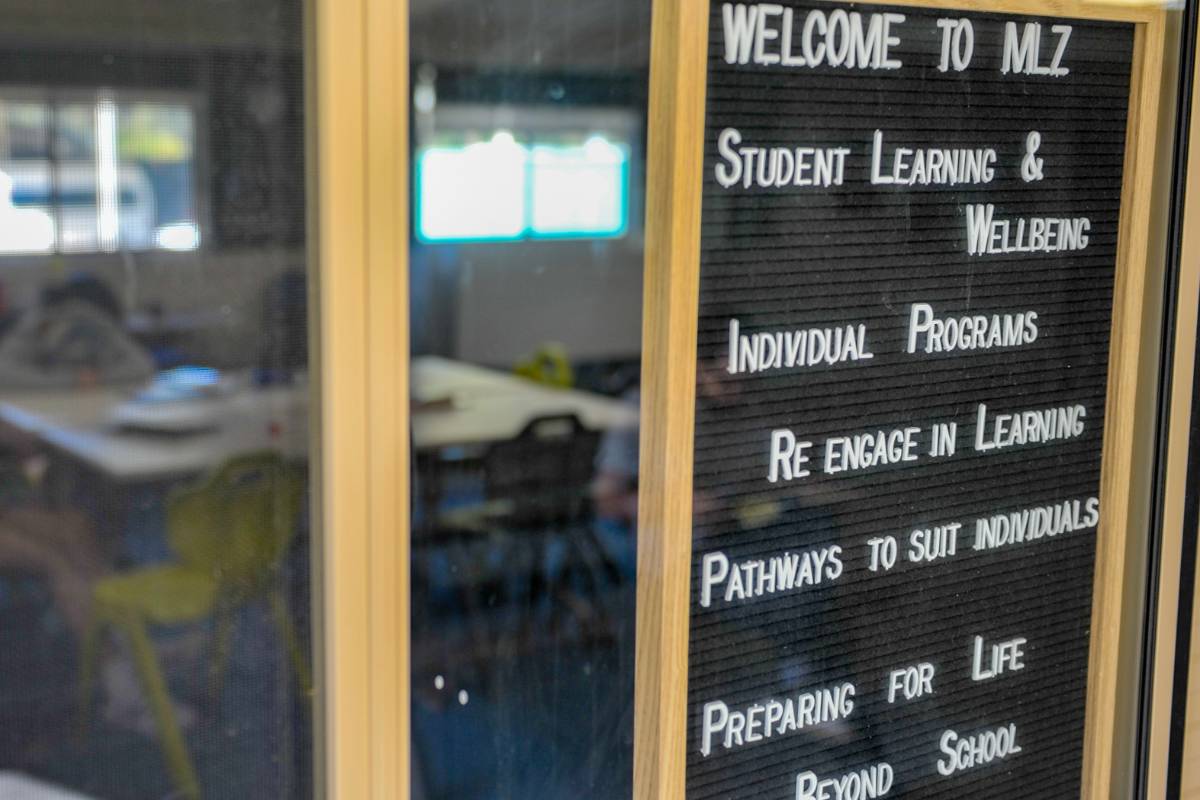 MLZ is a welcoming learning environment with student wellbeing in focus.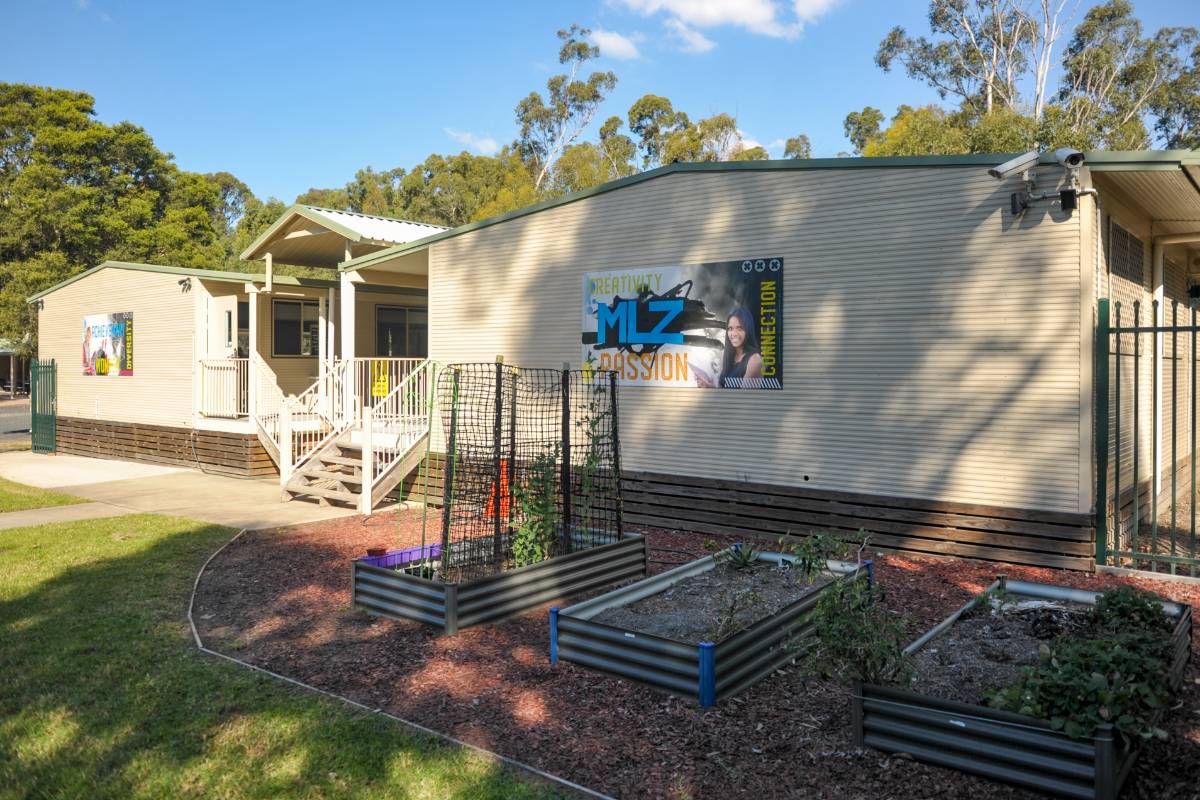 Students respond to the peaceful surroundings and personalised learning at MLZ.
"We're changing this young person's direction," said Brother Lawrie. "They're a different child at home. They smile more. It changes the attitude of the young person, getting them excited about learning again."
"We had a boy here who got in a lot of trouble at school," Brother Lawrie reflects. "Incredibly disruptive…very serious things. He came here and settled well and found that he was able to have success with his work and was with people that liked him and who wanted the best for him."
"Fast forward to when he returned to his school and we got this report back which said that this boy had changed his behaviour in the class so much that he was able to help other students catch up on their work. He was sitting with another student who was way behind and helping them to understand the work. The teacher was so impressed that this student who had been a real problem for her was now an amazing asset to her class."
Now in its fourth year, MLZ has seen almost 100 students pass through its doors with around 15 students attending at any one time.
---
Learn more about the Marist Learning Zone