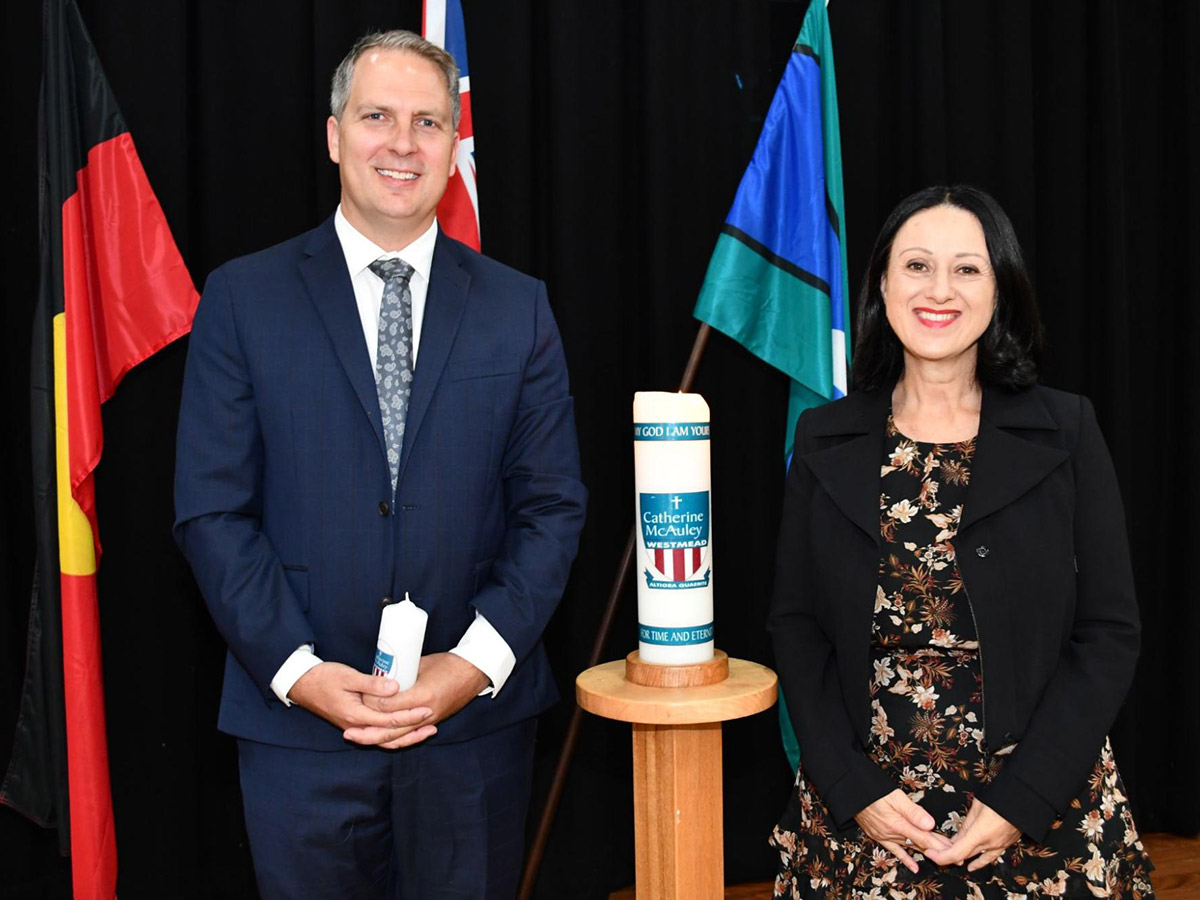 Pictured: Jaie Skinner with Principal Mary Refalo
New Catherine McAuley Westmead Assistant Principal Jaie Skinner has challenged students to think carefully about who they could be and "aim to be that person".
Jaie was officially welcomed at a school assembly and along with other new staff joining the school, was given the traditional Mercy blessing and welcome.
Addressing students and staff for the first time, Jaie said that throughout his career in different roles at different schools he had identified one constant: that students are more than they know.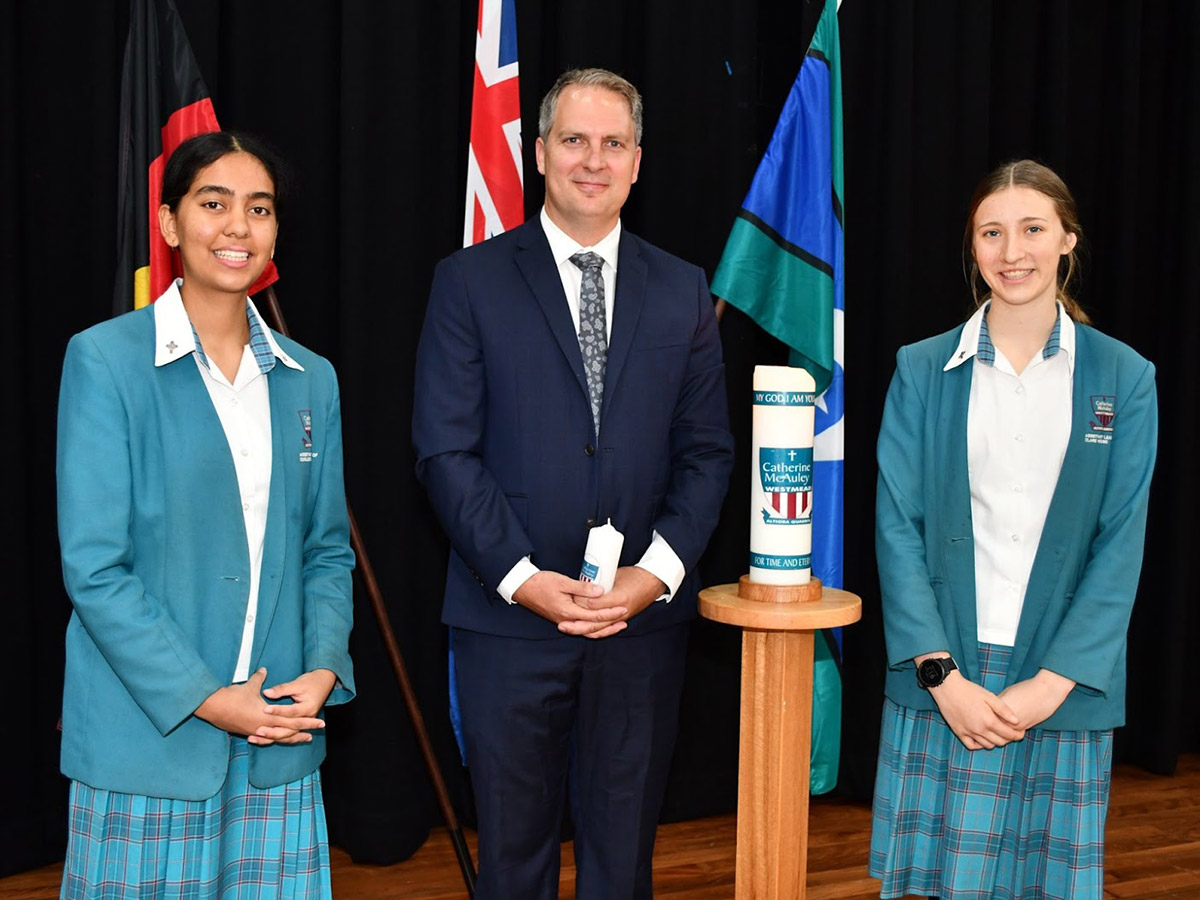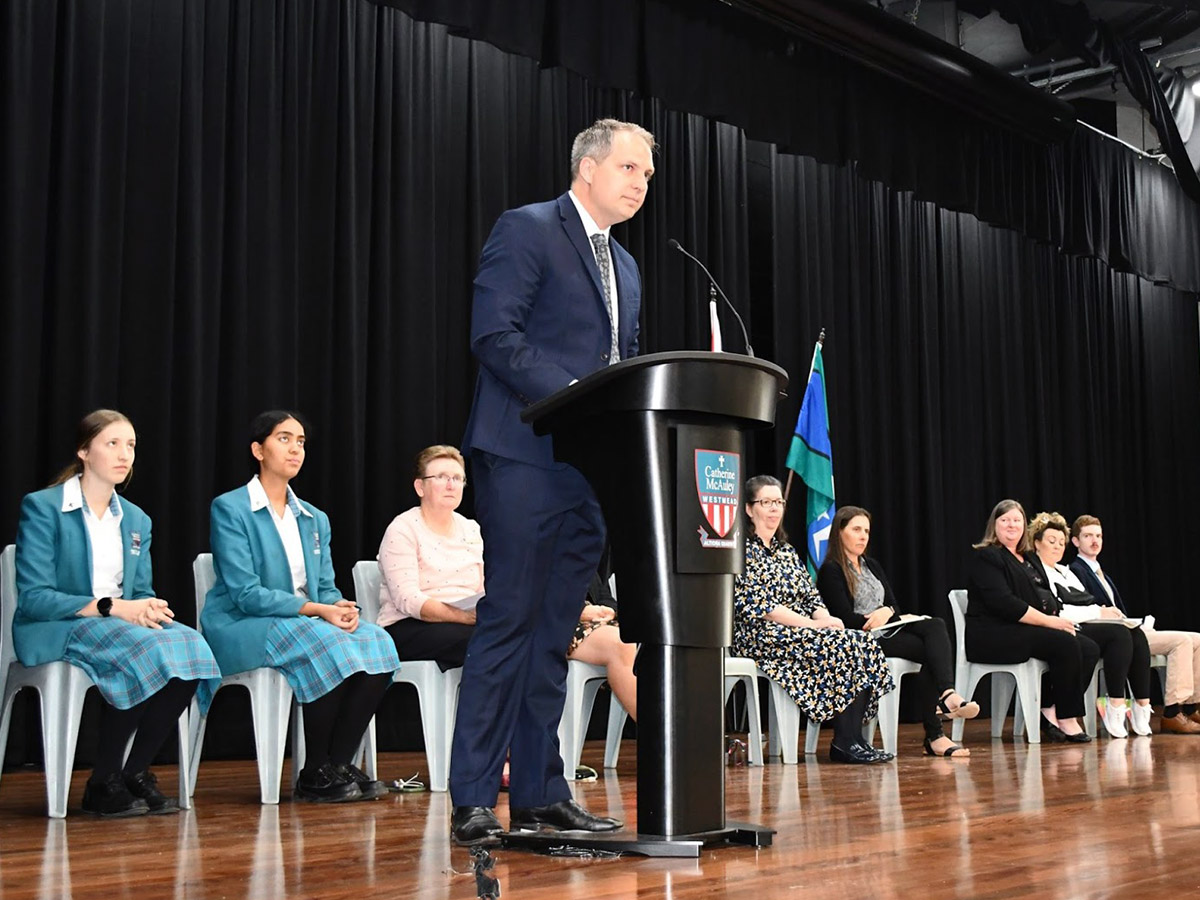 "Every part of your character can be extended upon, grown and pushed," Jaie said.
"You are more than you currently are, which is the exciting thing about being young."
Jaie joins the school's other Assistant Principal Debbie Grigson in his new leadership role.
Jaie was previously the Assistant Principal at Gilroy Catholic College Castle Hill and prior to that worked at St Columba's College Springwood in a range of leadership positions.