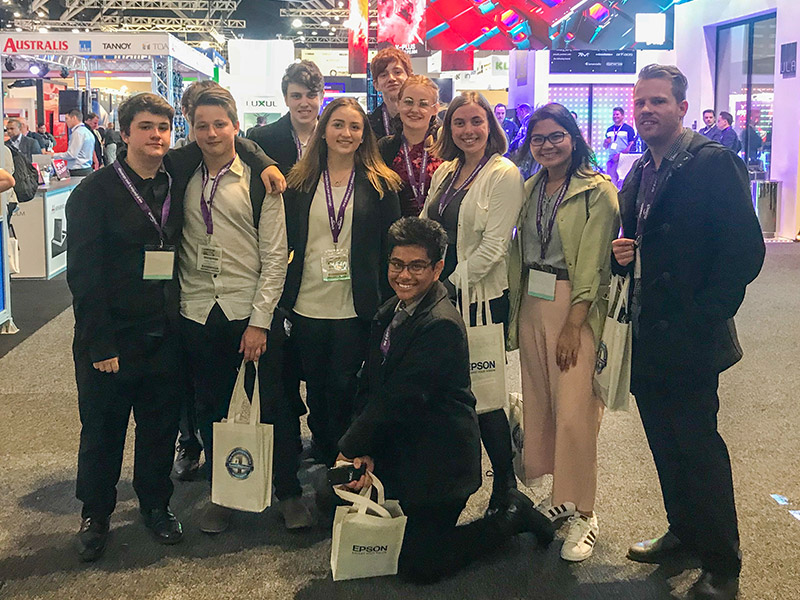 Michael Kelly is a strong believer in learning outside the classroom.
When he's not rocking events and parties with his successful Hype Band, St John Paul II Catholic College teacher Michael Kelly is inspiring countless students through engaging VET courses.
Michael has been named a finalist for VET Trainer/Teacher of the Year at the regional NSW Training Awards (Western Sydney and Blue Mountains).
"It's very humbling," said Michael. "I was surprised but very proud to be nominated. You obviously don't do it for those reasons but I'm incredibly grateful to be a finalist. I enjoy my work and I have a lot of fun teaching VET."
Michael teaches Entertainment and Information and Digital Technology (IDT) at St John Paul II and is passionate about helping Vocational Education and Training (VET) students develop valuable skills and knowledge. He is also an expert teacher through Catholic Education Diocese of Parramatta's virtual School of Now.
"By creating a fun and energetic culture within my learning environment, it makes a great place for students to learn," said Michael. "I use practical experiences to ensure content is delivered in an engaging way. I'm a strong believer in learning outside the classroom, with my students managing audio & lighting during assemblies; managing backstage productions such as the College musical, Creative Arts Night (CAN) and College open days."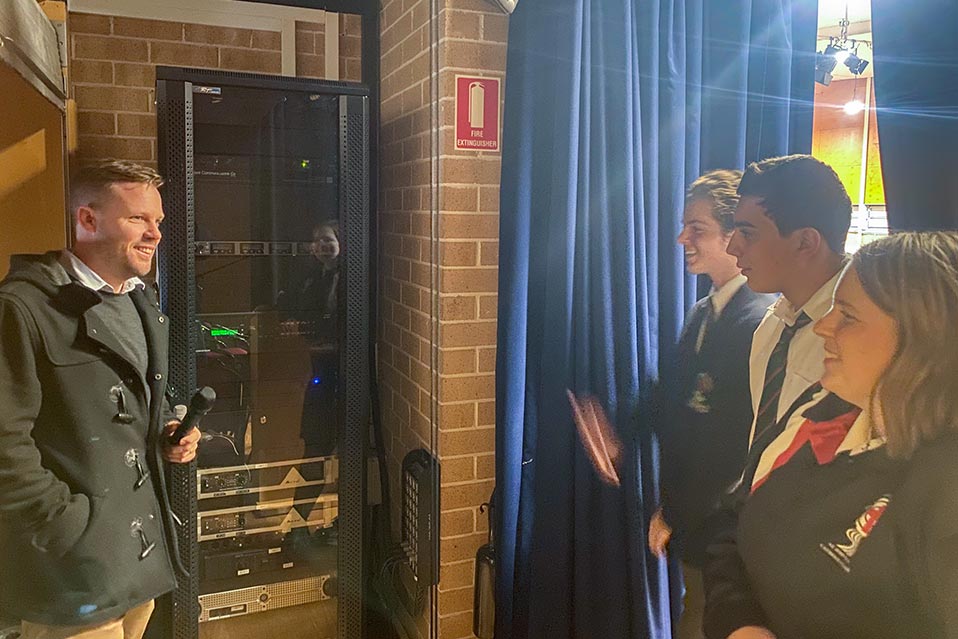 Michael gets Entertainment students to manage various events and productions at St John Paul II.
"Students relish these opportunities to showcase their skills. I've had students who started with a lack of confidence and end up assisting teachers who are having technical difficulties with elements in the classroom. They get an enormous buzz knowing they can assist others and share in the joy of putting on an event for the College that brings pleasure to our community."
Michael draws on his extensive industry experience to help educate students, including his role as part of the successful Hype Band which performs at many high-profile events and at some notable venues such as the SCG and Allianz Stadium, a residency at The Star and on international cruise ships prior to the COVID pandemic.
"I'm very passionate about the entertainment industry and the impact it can have on momentous occasions in people's lives," said Michael. "I like to make lifelong connections and continue to network with students that have completed their HSC. I've found a significant portion of my students have pursued a career in the entertainment and ICT industries. For others, they're using many of the same skills in the industry or further study that they have pursued. I've found this to be the most rewarding aspect of teaching VET, to see students as active members in our community who've learnt about the importance of life-long learning, flexible thinking and adaptability in an ever changing labour market."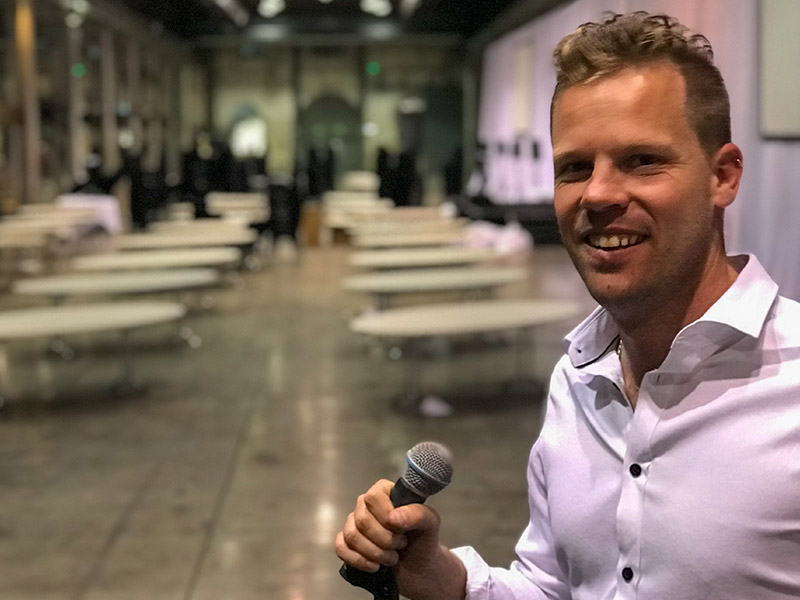 Michael is a guitarist for the successful Hype Band and has considerable experience in the entertainment industry.
Teaching IDT through the School of Now has also been an eye-opener for Michael, enabling him to mentor students well beyond St John Paul II. The program offers CEDP students the opportunity to learn from expert teachers and study courses that might not be available at their home school.
"The School of Now is a wonderful way of delivering VET," said Michael. "It makes sense to marry practical tasks with online learning. It also pushes the students to take ownership of their learning. It's very much a self-driven, self-guided, self-motivated course. It highlights the importance of learners actively learning for their own needs, not because a teacher is telling them what needs to be done."
Michael's journey to becoming an accomplished teacher began when he was a youngster, switching to the school where he now teaches.
"When I first came to St John Paul II, or Terra Sancta College as it was before going through a name change, it was only a small new school and I got a wonderful new lease on education from a student perspective and then had a great connection with a number of teachers, especially science teacher Mr Rizzardo," he said. "He showed me that a teacher can be much more than someone who educates, they can be a role model."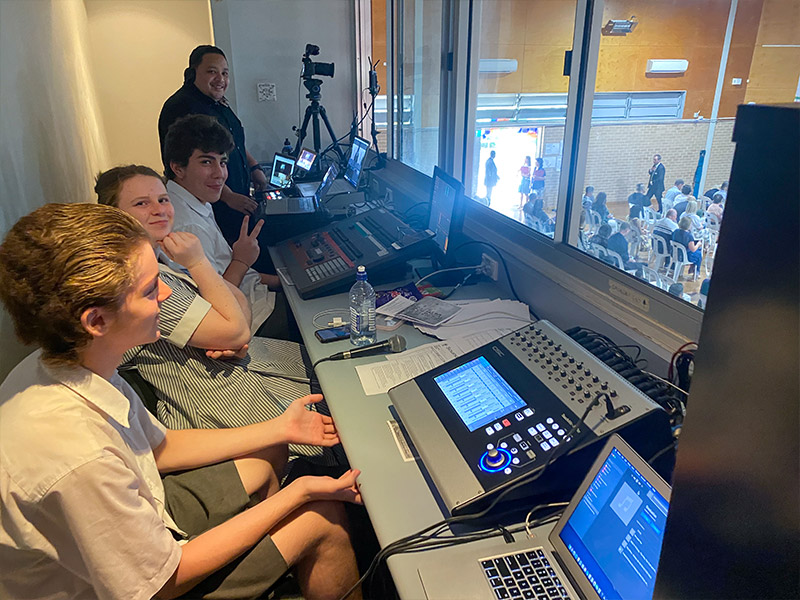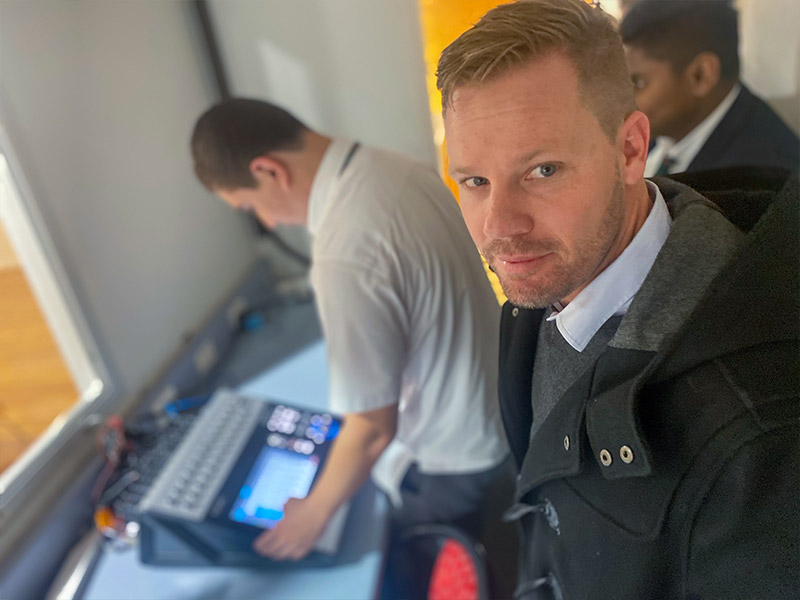 Many employers have been impressed by the skills students develop through the Entertainment course.
The positive impact Michael has on students has resulted in many going on to gain work experience and jobs in the entertainment and IDT industry.
"Student satisfaction upon completion of courses he delivers is often high," said Irene Pereira, Catholic Education Diocese of Parramatta Acting RTO Manager. "Add to that, feedback from work placement employers is always extremely positive. They often state that Michael's students are well prepared, have a strong work ethic and a wide skills set."
"Teachers in our RTO and throughout the state seek Michael's expertise," Irene added. "He has mentored new and existing teachers in Entertainment, building the capacity of others by developing their skills and knowledge. He has an enormous generosity of spirit in sharing his resources with open arms and is highly regarded by his peers."
Catholic Education Diocese of Parramatta is also a Finalist in the NSW Training Awards for Small Provider of the Year.