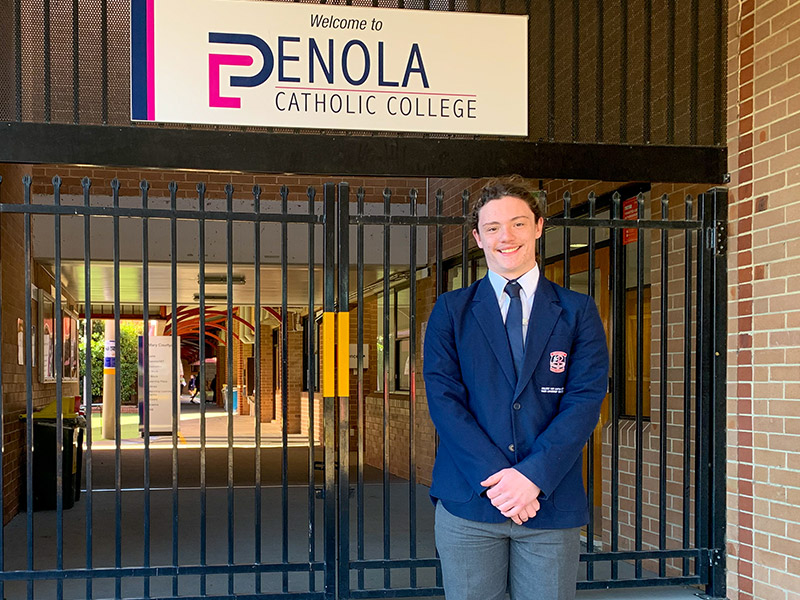 Jack Prendergast has been able to transfer a lot of skills learnt at school to his traineeship at McDonalds
Penola Catholic College Emu Plains Vice-Captain Jack Prendergast has been named a finalist for the prestigious Trainee of the Year Award in the regional NSW Training Awards (Western Sydney and Blue Mountains).
The McDonald's Penrith Trainee is no stranger to success: just last year he received the 2020 Stuart Ayres All Rounder Award, the Principal's Award for Exceptional Academic Achievement and the P-TECH Graduate award.
Jack was nominated for the award by McDonalds Penrith and appreciates the skills he's been able to develop through his traineeship there. As the eldest child, Jack understands the important role he plays in being a good role model for his siblings and supporting his dad, especially since losing his mum in Year 7.
"My job is to help others," Jack said. "The people management and customer service skills I've learnt at McDonalds will be so helpful in the future, especially with my hope to become a teacher."
"I'm the eldest so with younger siblings, I have a duty to help and to teach them things," Jack added. "I'm proud of being able to help my dad with our family. He's really proud that I'm doing well and is looking forward to coming along to the awards night."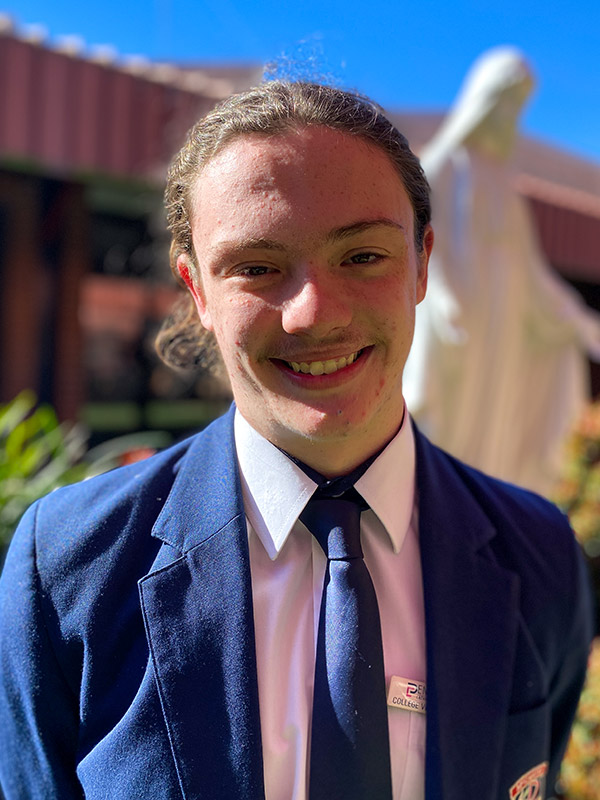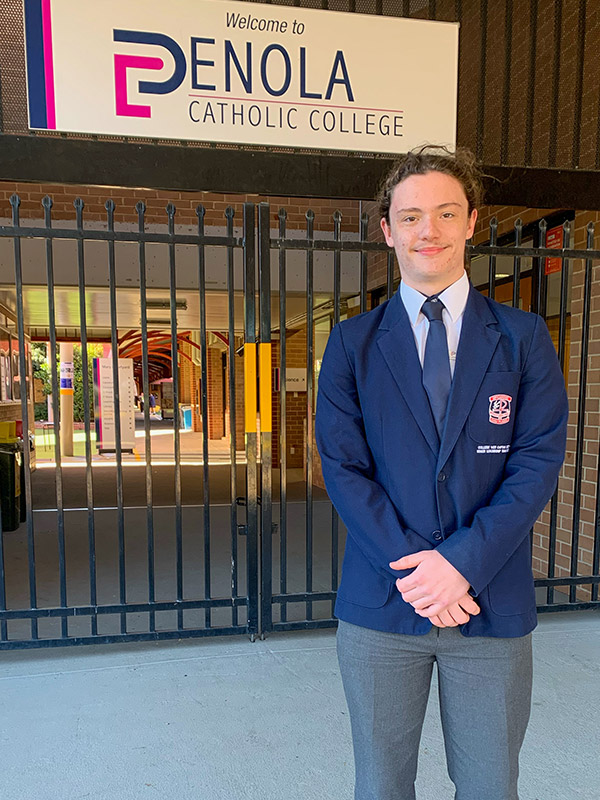 A genuine all-rounder, Jack attributes his interest in teaching to Penola Catholic College teachers Religious Education and Mission Coordinator Rob Feeney and Technology Leader of Learning Damien McGuire.
"Mr Feeney's passion for educating young people and ensuring their wellbeing helped inspire me to take on the challenge to become a teacher," Jack said. "I always knew I wanted to do something in IT but it's only been recently and through the guidance of Mr McGuire that I've decided I want to help teach future generations of young people develop these skills."
Damien McGuire can't speak highly enough of the hard-working and community-minded student.
"Jack is a thoughtful, supportive, diligent and committed leader of the Penola Catholic College community," Damien said. "He has consistently displayed our core values of courage, compassion, integrity and hope throughout his own learning journey."
McDonalds Penrith Training & Development representative Alicia praised Jack's strong work ethic too, acknowledging that she relied on his assistance during the COVID-19 pandemic.
"Penola has given him such great skills, being punctual, high levels of initiative, it's all helped him be responsible and accountable for all he does. I can see that Jack will be a great model if and when he becomes a teacher," Alicia said. "He commands respect, especially with his honesty and how he deals with others. He'd be one of those teachers you remember."
Jack also acknowledges the P-TECH pathway at Penola in his development, a program that sees students access learning opportunities in partnership with Telstra, Price Waterhouse Coopers and IBM. He has also welcomed the chance to learn through Catholic Education Diocese of Parramatta's virtual School of Now.
Jack is one of five Catholic Education Diocese of Parramatta (CEDP) students nominated in the regional finals of the NSW Training Awards. They are joined by Teacher of the Year nominee Michael Kelly. CEDP is a leader in the area of skills-based learning and is a State Finalist in the Small Provider of the Year Award.