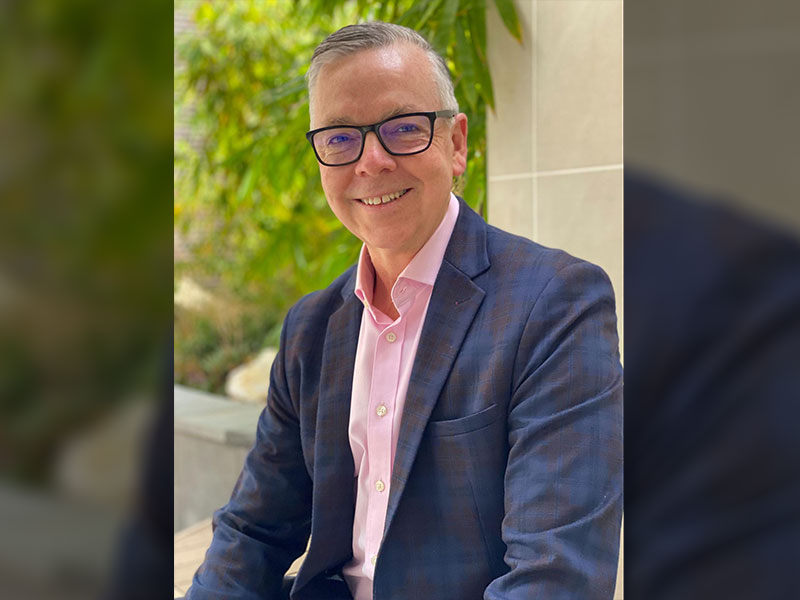 After 31 years working in schools, most recently as Principal of Caroline Chisholm College Glenmore Park, Dr Greg Elliott took on the newly created role of Wellbeing Director for Catholic Education Diocese of Parramatta (CEDP) at the start of Term 4.
As Sydney finally comes out of a lengthy period of COVID-19 lockdown and remote learning, wellbeing has become a hot topic. Greg says it's important to realise that everyone will readjust to life in a different way and at different speeds.
"There is talk in the media and from politicians about snapping back to routine and snapping back to normal, and I'm not sure that that's healthy."
"In fact, I think we need to be honest about the things that we've lost in COVID and some of the things that we may have gained. And for some in our community, coming back to face to face learning - and to face to face community interactions and relationships - can be challenging."
Greg says people should feel comfortable about reaching out to their supervisors, school leaders or to the CEDP Employee Assistance Program to ensure they are getting the support they need to make this transition as healthy as possible.
This has been a challenging time. All of us will go through a period of adjustment. If I can give you one clear message about that, it's to allow yourself to be human and take the time that's needed for that adjustment to be healthy for you and your communities and your families.
Now part of the CEDP Executive team, Greg will lead the system wellbeing agenda and frameworks for students and staff, as well as the counselling, behaviour and attendance teams and wellbeing specialists.
Greg explained that the Wellbeing Directorate will work in close collaboration with the Learning and Mission directorates to listen carefully to the needs of school and office communities across all three areas and come up with responses that are respectful of what people are experiencing, as well as evidence-based interventions and capacity building that will make the greatest difference.
"If we want healthy students, then we need healthy school communities, and if we want healthy school communities, then we need healthy educators and leaders and support staff."
Greg said the creation of a standalone Wellbeing Directorate was recognition of the importance of this aspect of the organisation's Catholic mission.
"By creating a Directorate and putting a leader in place that has, as part of their portfolio, the care and flourishing of all who work in Catholic education in the Diocese, we're saying that is really important and that our people are key."
Although he is missing his school community and students at Caroline Chisholm, Greg says he is starting this new role at a really important time in our history as Church and as Catholic Education Diocese of Parramatta - and students remain a central focus of his work.
"I am a really curious person who loves learning. I'm also an incredibly optimistic person and young people are the source of my optimism and keep me young and have given me such joy over the 31 years that I've spent in schools."
"Watching young people grow and learn, enjoy being themselves and discovering their gifts has been a real source of energy and optimism that has driven me forward in my work. And also I recognise that, for a long time, education hadn't put learners at the centre of the enterprise and in my teaching and in my leadership I've always tried to do that."