Project Phase One
Westmead Catholic Community
The first phase of the project is a new Sacred Heart Parish centre, an expanded primary school to accommodate the relocation of Sacred Heart Primary School, and the creation of a Catholic Early Learning Centre, all on the Darcy Road site.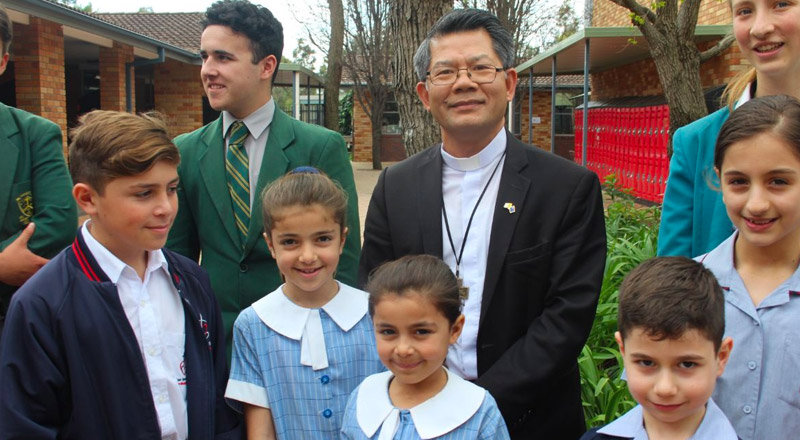 Key Facts
The proposal includes:
Primary School Update
In September 2019, the Diocese of Parramatta, together with the Marist Brothers Australia and Sisters of Mercy Parramatta, announced the Westmead Catholic Community in response to the needs of the growing Westmead community. As part of this news, it had been decided that the Westmead Catholic primary schools would be designated as Sacred Heart Primary for students from Kindergarten to Year 2, and Mother Teresa Primary for students from Year 3 to 6.
An announcement was made on 29 June 2020 that it has now been decided that after further consultation with the communities, a single primary school would be the best option for the Westmead Catholic Community. Consequently, from 2023, the primary school within the Westmead Catholic Community will be known as Sacred Heart Primary School and will serve students from Kindergarten to Year 6. St Teresa of Calcutta will continue to be honoured, including through the new Mother Teresa Early Learning Centre which will be located on the Darcy Road site.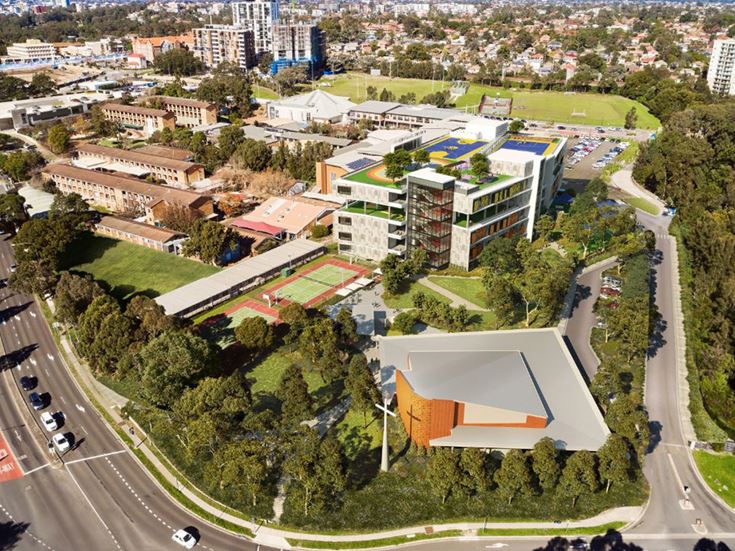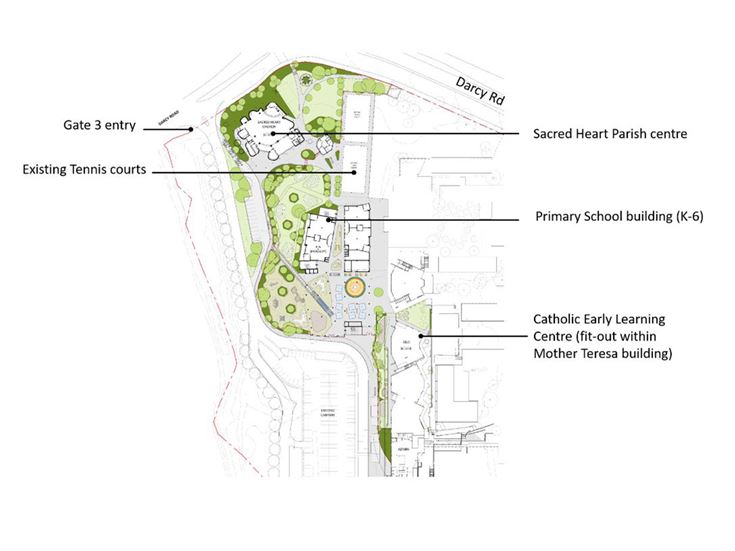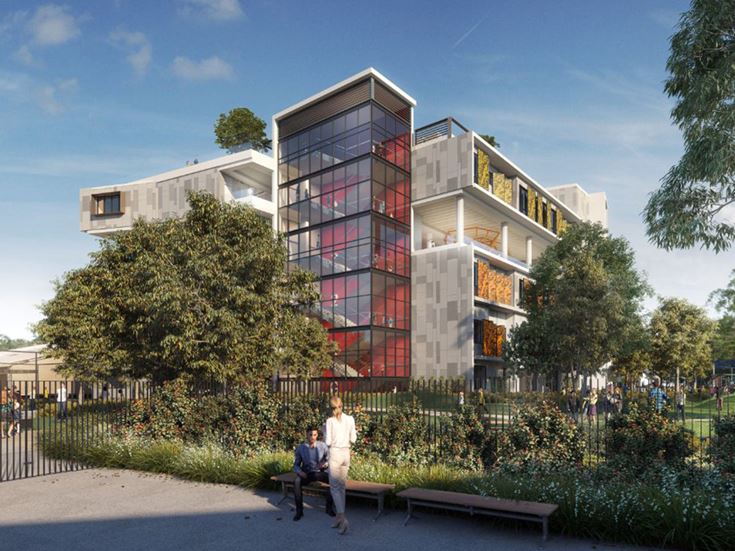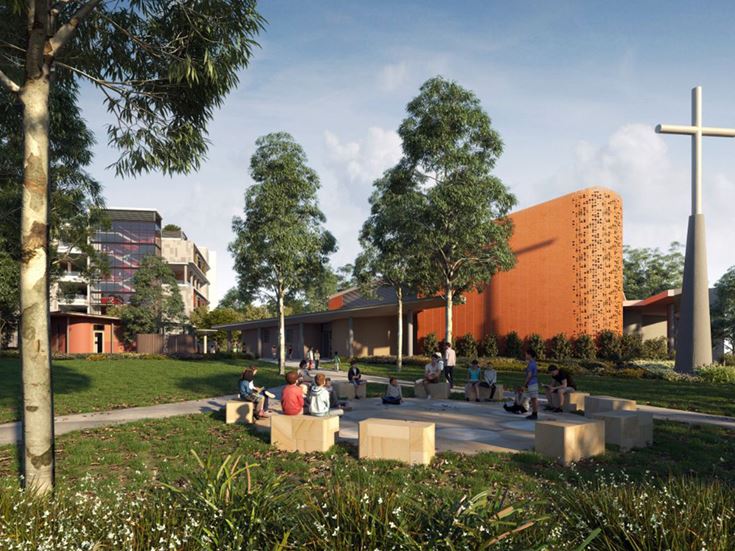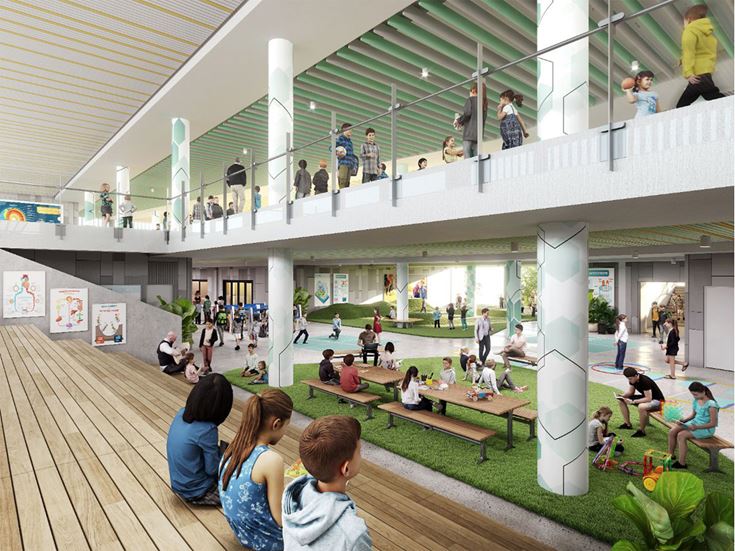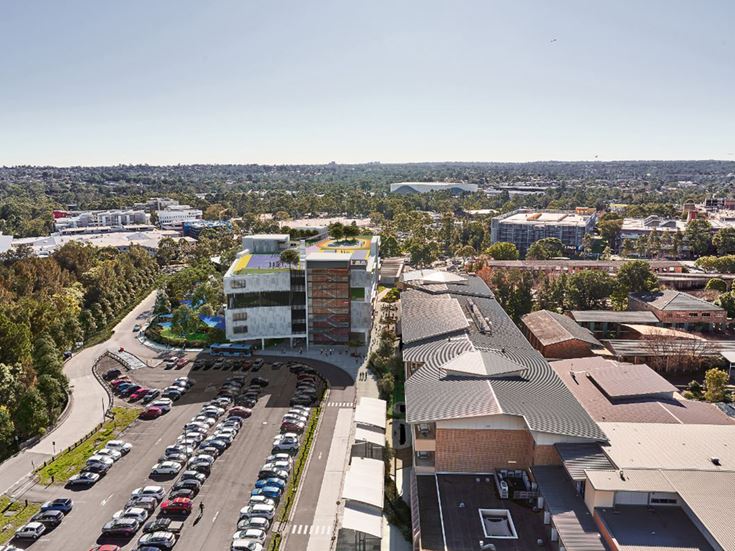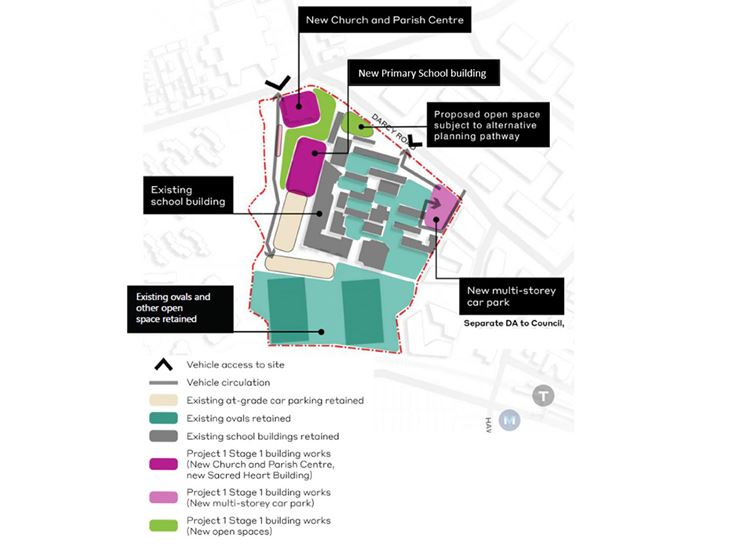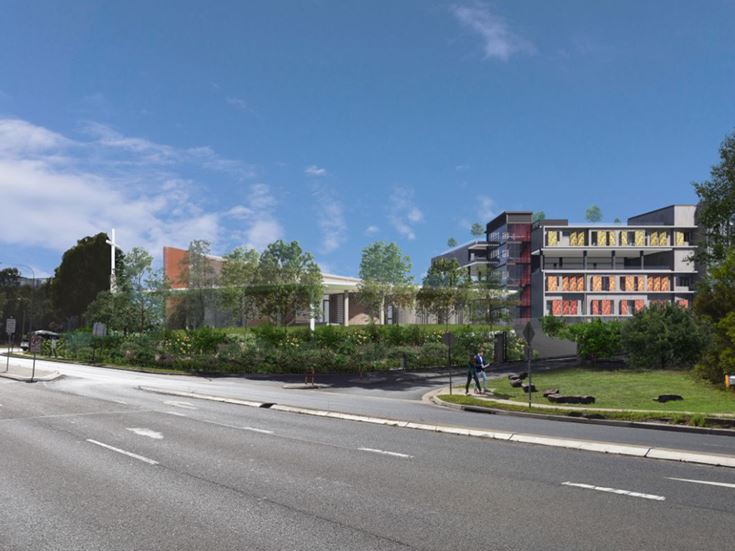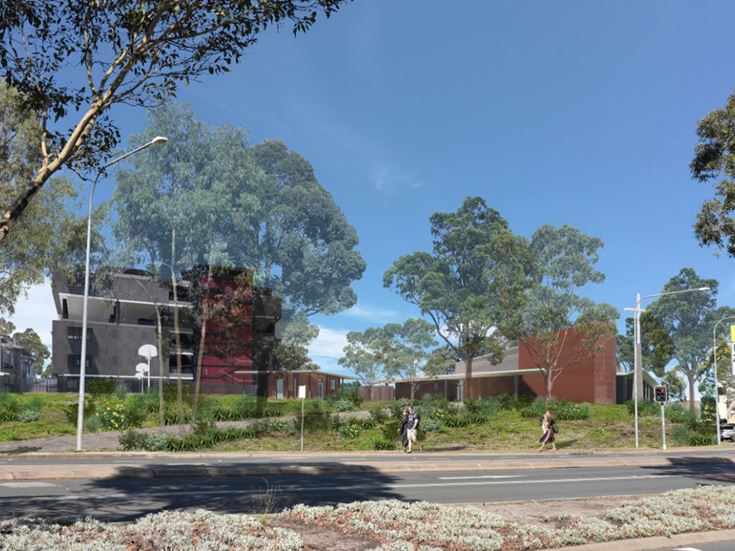 About the Spaces
About Sacred Heart Parish Centre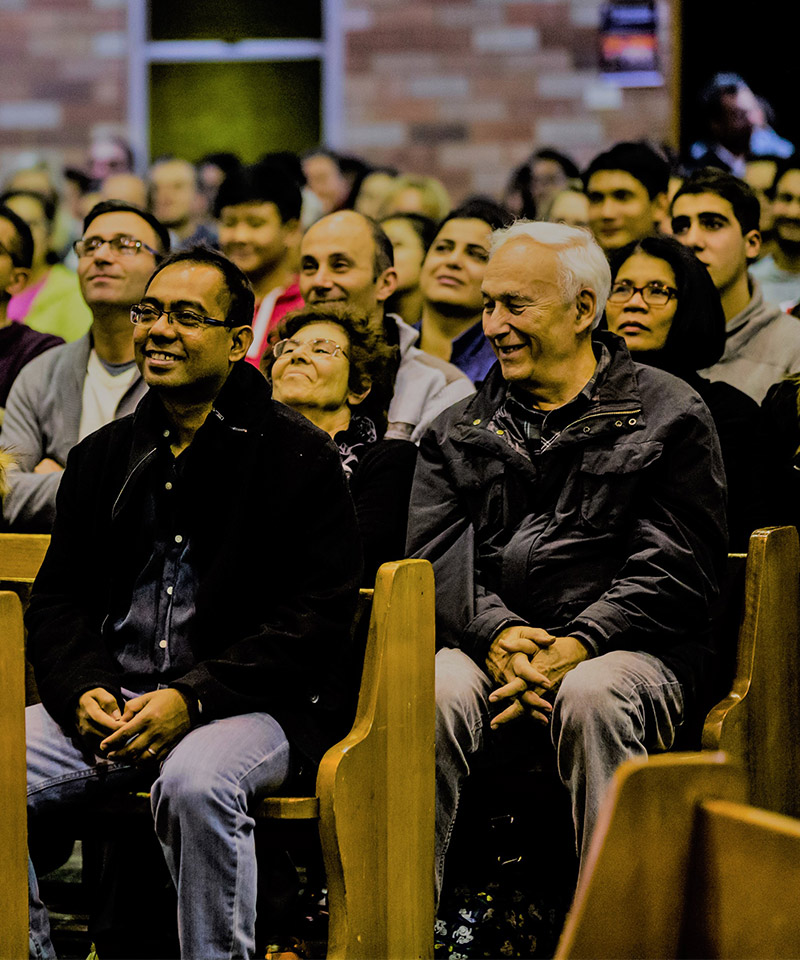 The new church and administration Centre will be located on the corner of Darcy Road and Gate 3 entry (opposite Westmead Private Hospital), to create a prominent and welcoming entry to the Westmead Catholic Community.
The design will accommodate up to 400 seats, family room, community and meeting rooms, chapel and plaza area.The new Administration Centre will support the daily working of the parish and provide extra meeting space for parish events.
The new Sacred Heart Parish centre will enable our Parish to extend our reach further into the community and support those in need. The Church has been designed to enable greater connection to each other and to the natural landscape.
About Catholic Early Learning Centre
The adaptive re-use of the existing Mother Teresa Primary building will accommodate the Catholic Early Learning Centre with four activity rooms and outdoor play areas. A Resource Centre for community meetings and administration facilities will support teaching and professional staff.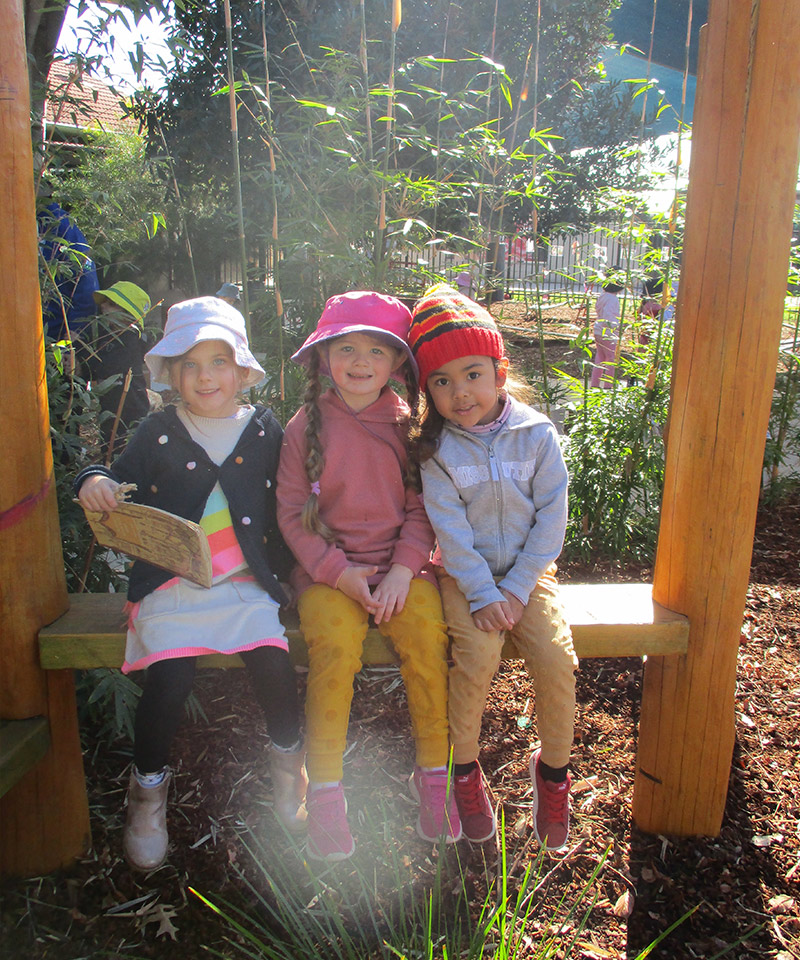 About the Primary School
A primary school with capacity for approximately 1,680 students - facilities for the existing Mother Teresa Primary and to accommodate the relocation of Sacred Heart Primary from Ralph Street.
Each year group is divided into four communities of 60 students, each with two teachers and teachers aides
Wall-mounted LCD screens, glass boards and a range of seating styles
Integrated, multi-level indoor and outdoor zones for learning and play and natural landscape
Dedicated open space on rooftop
State-of-the-art learning spaces designed for inquiry based learning.
We understand a key concern from the community is traffic and parking. The Project Team are working closely with local transport and traffic authorities, NSW Government and Western Sydney Local Health District to discuss traffic management and transport. Preparation work to support the project including a new three-storey car park and pedestrian access upgrades were approved by City of Parramatta Council in late 2020.
The planning application for the new Sacred Heart Parish and primary school facilities has been submitted to the NSW Department of Planning, Industry and Environment. The planning application was on public exhibition from Thursday 2 April to Thursday 30 April 2020 at the Major Projects Planning Portal www.planningportal.nsw.gov.au/major-projects.
Project Timeline | Phase one
Get in Touch
For further information or to share your ideas, contact us by phone or email:
(02) 9840 5600
communityliaison@parra.catholic.edu.au
Parishioners, Parents, students, staff and community will be invited to participate in discussions during consultation during the entire project.
Phase one of consultation was completed in Term 4, 2019.