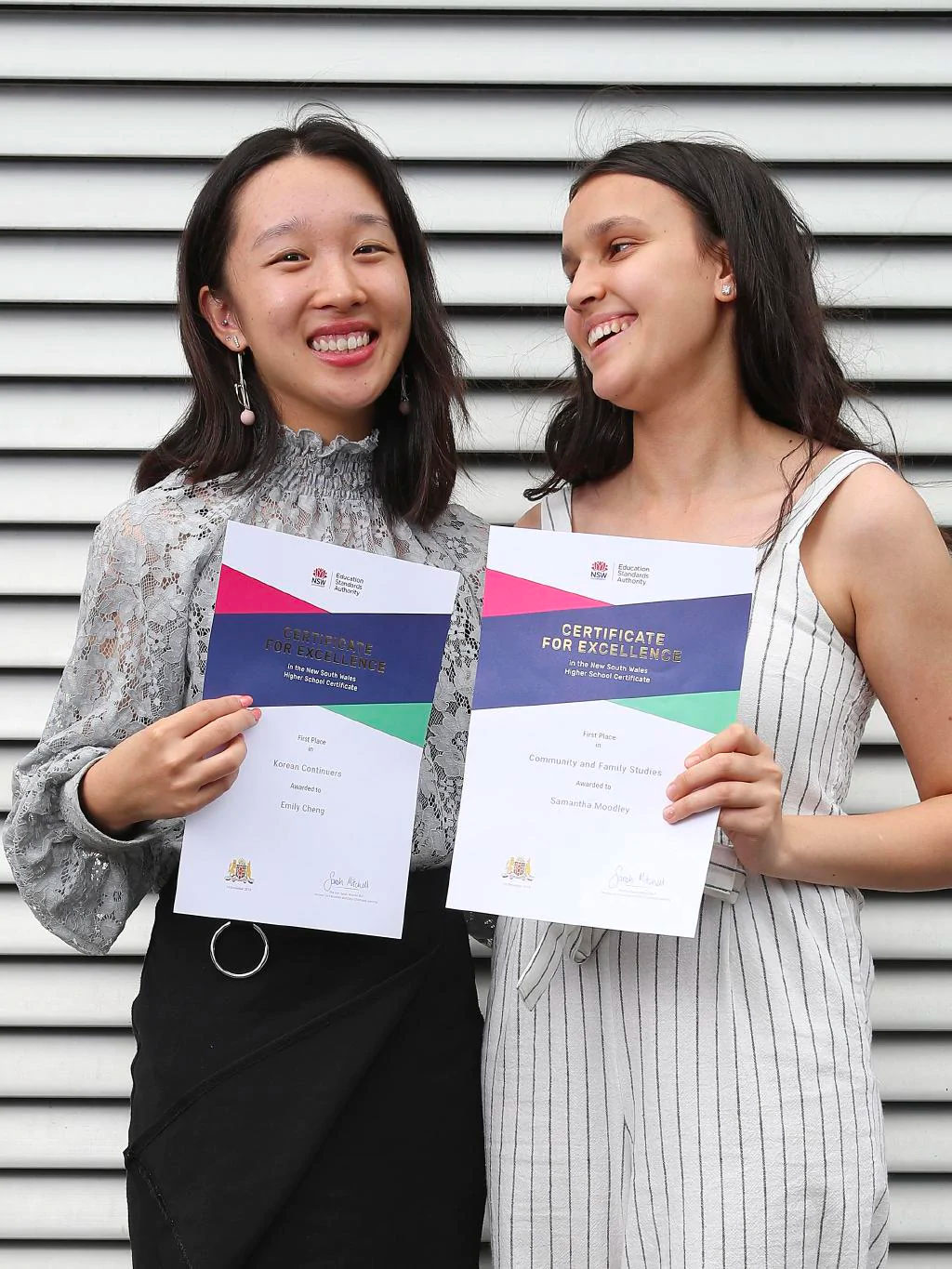 Emily Cheng from NSW School of Languages received HSC First in Course for Korean Continuers and (Right) Samantha Moodley from Emmaus Catholic College received HSC First in Course for Community and Family Studies. Picture: David Swift.
Penrith has one of the best schools in western Sydney following the release of HSC results. Penrith Selective High School finished in the top 10 out of 107 schools in western Sydney, and 45th in the state.
Emmaus Catholic College student Samantha Moodley continued the region's success by finishing first in the state in community and family studies, while fellow student Emily Cheng topped the state in Korean Continuers.
Ms Cheng studied through the NSW School of Languages with the help of teacher Kyle Jung.
Penrith Selective High School principal, Mark Long, said there were three factors to the school's success.
"The kids work incredibly hard, the teachers are incredibly skilled, and the parents play an incredibly supportive role," he said.
"The kids at our school are very well positioned to achieve their best. "They perform very well, they're highly involved in community service, sport, and other issues, so by the time they leave they're well rounded and they know how to impact the community."
Mr Long said the student's were extremely proud of their achievements.