CathWest Innovation College
School done differently!
Secondary students in Western Sydney will soon have the opportunity to complete their studies at a school with a new approach to learning.
With locations in Emu Plains and Mount Druitt, CathWest Innovation College will meet the needs of today's students who will live and work in an ever-changing world.
From 2020, Loyola and McCarthy Catholic Trade Training Centres will become part of CathWest Innovation College. Building on the achievements of both Trade Training Centres as well as Loyola Senior High, CathWest will offer exciting new options for students in Years 10, 11 and 12.
With innovative pathways for students alongside the current trades training pathway, CathWest Innovation College will have a strong focus on developing skills for success. Professional mentoring, exciting industry partnerships, work placements and recognised qualifications will support this learning.
What's on offer?
As a student at CathWest Innovation College, you can:
| | | |
| --- | --- | --- |
| | | get your NSW HSC |
| | | |
| --- | --- | --- |
| | | achieve credentials through an industry leader in Vocational Education and Training (VET) |
| | | |
| --- | --- | --- |
| | | undertake an apprenticeship or traineeship |
| | | |
| --- | --- | --- |
| | | transfer from an internship into full-time work and study |
| | | |
| --- | --- | --- |
| | | set up or consolidate your own business or enterprise |
| | | |
| --- | --- | --- |
| | | use your personalised learning folio to broker entry into university and post-school educational pathways |
Andrew Hogan
Student and keen boxer, Andrew Hogan, recently won the Aboriginal Student of the Year prize at the Western Sydney NSW Training Awards. A strong ambassador for the approach to learning at CathWest Innovation College, Andrew is undertaking a Certificate III in Engineering while he completes his studies.
Isabella Dicenso
Student Isabella Dicenso recently won the School Based Apprentice/Trainee of the Year prize at the Western Sydney NSW Training Awards. A strong ambassador for the approach to learning at CathWest Innovation College, Isabella is completing a Certificate III in Early Childhood Education and Care to work towards a career as a primary school teacher.
Chloe Sparks
Student Chloe Sparks recently won the Vocational Education and Training in Schools prize at the Western Sydney NSW Training Awards. A strong ambassador for the approach to learning at CathWest Innovation College, Chloe is studying a Certificate III in Tourism and plans to study a Bachelor of International Tourism at University.
Facts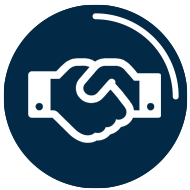 FACT
94% of Catholic Education Diocese of Parramatta trade training pathway students transition into employment straight after school!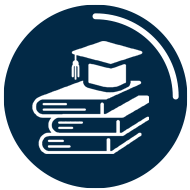 FACT
74% of students gain access to university without an ATAR. Credentials gained through CathWest Innovation College can assist with seeking entry into university!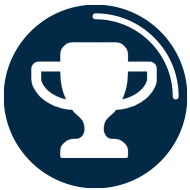 FACT
Catholic Education Diocese of Parramatta is a leader in VET. In 2019, 12 Catholic Education Diocese of Parramatta students were nominated for regional NSW Training Awards. We're also a finalist in the 2019 NSW Small Training Provider of the Year Award!
Both campuses are within walking distance to train stations and bus stops.
Why CathWest Innovation College?
pursue your interests
enhance your skills
discover your passion
drive your own learning
set your own pace
take on real world learning projects
tackle real world problems
explore your entrepreneurial spirit
be supported, nurtured and mentored
connect with business and industry partners
reach out and make a difference.
How does it work?
You'll have the opportunity to:
work both independently and through teamwork
engage in tutorials, workshops and lectures conducted by teachers, industry experts and peers
meet regularly with mentors and map out next steps
develop skills including problem-solving and communication
undertake your apprenticeship or traineeship
meet with experts to gain industry advice and experience, progressing to internships and cadetships
engage with the community through active volunteering
create your own start-up
learn and work both on and offsite through a flexible timetable
make the most of design spaces, maker spaces, and tinkering spaces filled with technology, tools and equipment to fuel your imagination.
There's more
CathWest Innovation College will have:
| | | |
| --- | --- | --- |
| | | more flexible hours |
| | | |
| --- | --- | --- |
| | | a dress code, rather than a formal uniform |
| | | |
| --- | --- | --- |
| | | a family playgroup, hairdressing facility and student-run café open to the community |
| | | |
| --- | --- | --- |
| | | short courses and try-a-trade courses |
How to Enrol
If you are interested to learn more, please complete this short 'Expression of Interest' form
Information nights
Join us to hear more about how learning will work at our special information nights on Tuesday 20 August and 4 September at CathWest Innovation College, Loyola Campus, 91 North Parade, Mount Druitt.
There will be presentations at 6pm and 7:30pm. You can also drop in between 4pm and 8pm to meet staff and have your questions answered!
Become a partner
Building on the strong partnerships we've established in VET, we're looking for businesses, organisations and individuals to partner with CathWest Innovation College. Opportunities include work placement, mentoring and much more!
---
Please contact Catholic Education Diocese of Parramatta Partnerships Manager John Elliot to discuss how we can work together or learn more.
p (02) 9407 7014
m 0447 288 509
e jelliot2@parra.catholic.edu.au
A word from our
leaders of learning