Hippos on houses, ponies in pink, Book Week at Home takes off
07 Sep 2021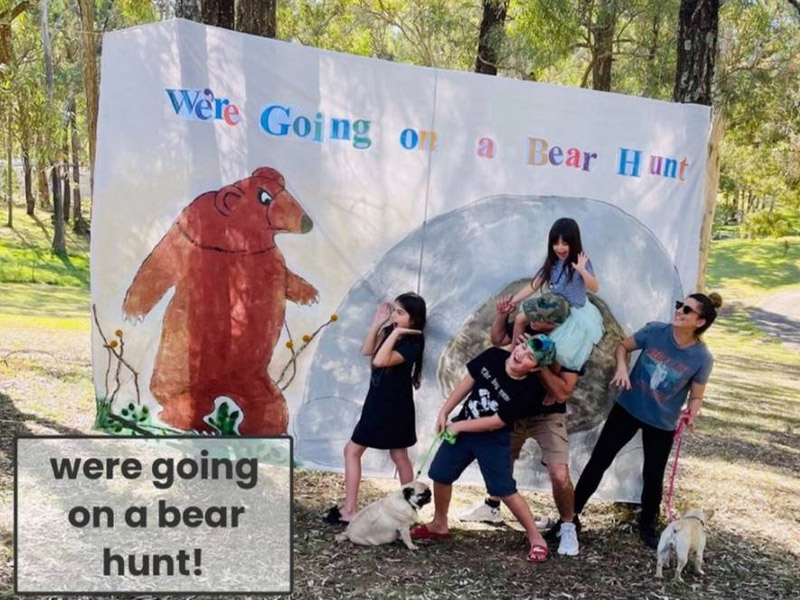 What started as a novel idea by one Hawkesbury school to adapt the annual Book Week parade to a life in lockdown has spread around north-west Sydney.
The brief was simple: because you would usually dress up your kids, why not extend it to dressing up part of your house as well, creating "old worlds, new worlds and other worlds" at home.
The Book Week at Home event was an initiative of the St Matthew's Primary Windsor staff, led by Rachael Usher, Aimee McGee and Sandra Mitchell, and spread to other schools around the Hawkesbury as well as schools in The Hills Shire.
There was a hippo on a house, a pony dressed in pink, and more creative distractions bringing delight and imagination to learning from home.
Participants took photos of their creations and shared them to Facebook, with some even including QR codes that linked to their designated book so parents could read them with their children at home.
Teacher at St Monica's Primary School Richmond, Leanne Duval, said St Matthews sent an invitation to all Hawkesbury schools to participate, and St Monica's jumped on board.
"Kindergarten had a book week party zoom and other classes around the school got into the spirit and dressed up also," Ms Duval said.
"Children decorated their bedrooms, front yards, front gates with images from their favourite picture books."
Displays appeared in front windows, on front lawns, across fences, in parks, dressed up letterboxes and even a hippopotamus appeared on the roof of a house.
-Tim Vane-Tempest
Tim Vane-Tempest, Principal of St Matthew's Primary Windsor, thanked his staff for their commitment to the project which brought the community together while at home.
"Our imaginative teachers and families created brilliant displays representing popular children's books like We're Going On A Bear Hunt, Where the Wild Things Are, Where's Wally? and classics like the Wizard of Oz," Mr Vane-Tempest said.
"Brilliant displays appeared right across the Hawkesbury. Displays appeared in front windows, on front lawns, across fences, in parks, dressed up letterboxes and even a hippopotamus appeared on the roof of a house.
"It is very encouraging to see that in spite of these challenging times when we are distant from family, school and friends that the wider community has been brought a little closer with a creative and fun activity during Book Week.
"St Matthew's has a fantastic community spirit, highlighted by how everyone embraced this event. I am incredibly proud of the staff and community in leading this Book Week event. Congratulations to everyone who got on board and joined in the fun."
---
View and Download Photos from this event:
22 Feb 2022

We are enrolling now! Attend your local Catholic school's Open Day to find out more.

12 Dec 2021

Choosing a school and don't know where to start? Download School Selection Made Simple to help you choose a great local learning community to support your child's learning journey.

01 Dec 2021

To showcase the artistic achievement of our 2021 HSC Visual Art students, CEDP has developed the Articulate Online Gallery as a way to celebrate and capture the works of our year 12 students from across the diocese.