Schools Done Differently
Looking for a different way to learn? Inquiry and trade pathways offer a flexible schooling experience.
Fast track your career while you finish your HSC
The CathWest Innovation College trade pathways offer a flexible schooling experience for Year 11 and 12 students wanting to pursue a career in a vocational field.
There is also the opportunity to accelerate your qualifications and be paid as a School Based Apprentice or Trainee as you complete your HSC.
Fast track your career while you finish your HSC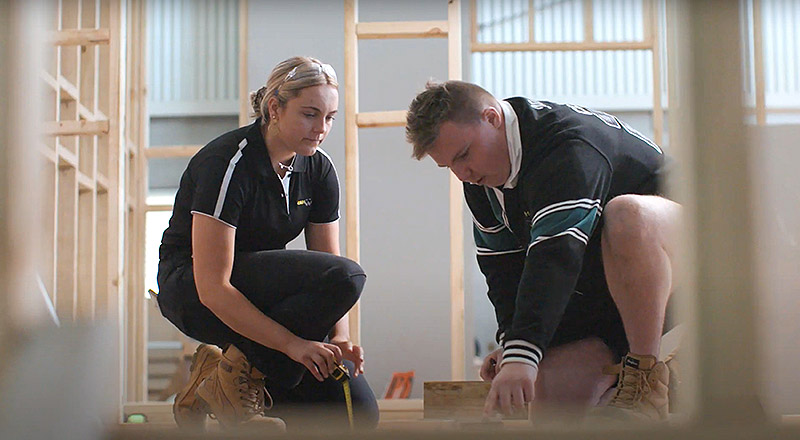 Combine study and a trade
Get more qualifications and more options! Students will get on-the-job experience and mentoring. There's also the opportunity for a school-based apprenticeship. Get a head start in:
Aged Care Nursing
Automotive (Light Vehicle Servicing)
Business/Financial Services
Bricklaying Carpentry
Civil Construction
Early Childhood Education and Care
Electrotechnology (Electrician)
Engineering (Metal Fabrication)
Hairdressing
Hospitality (Commercial Cookery)
Landscaping
Plumbing
Shopfitting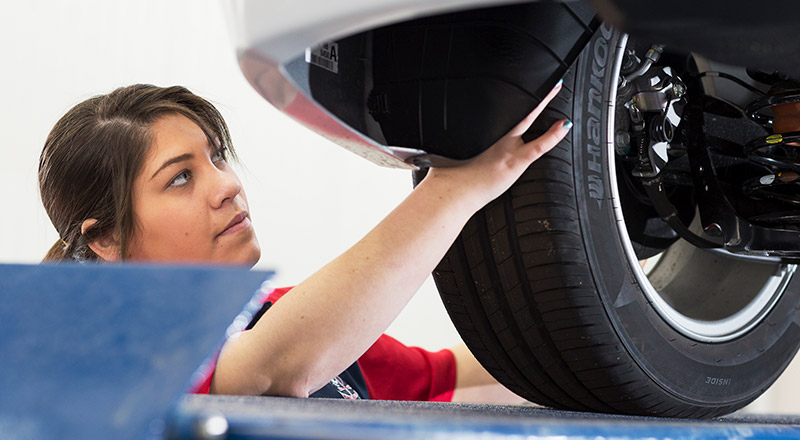 Completing my senior school studies at the Catholic Trade Training Centre allowed me to start my trade as a mechanic, whilst still in the familiarity of a supportive school environment and gave me many other opportunities that would not have been available to me if I had studied for a traditional HSC.
Mikaela Axiak (Automotive)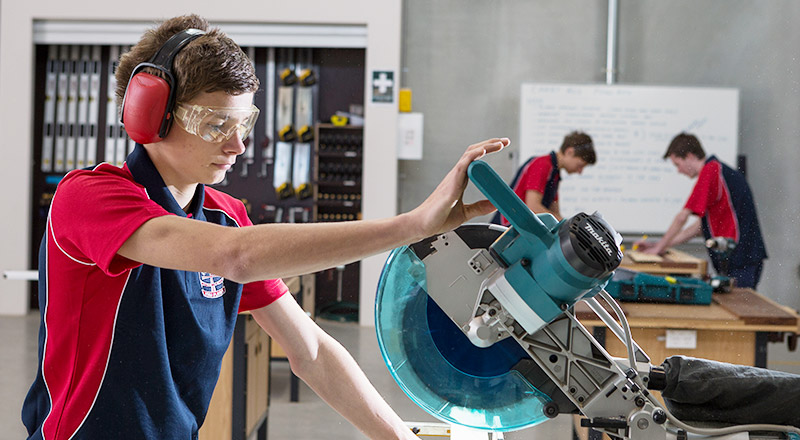 The structure of the timetable broke up my week between work, school and training and I got a head start by completing the first year of my carpentry apprenticeship whilst studying for my HSC.
Ben Kean (Carpentry)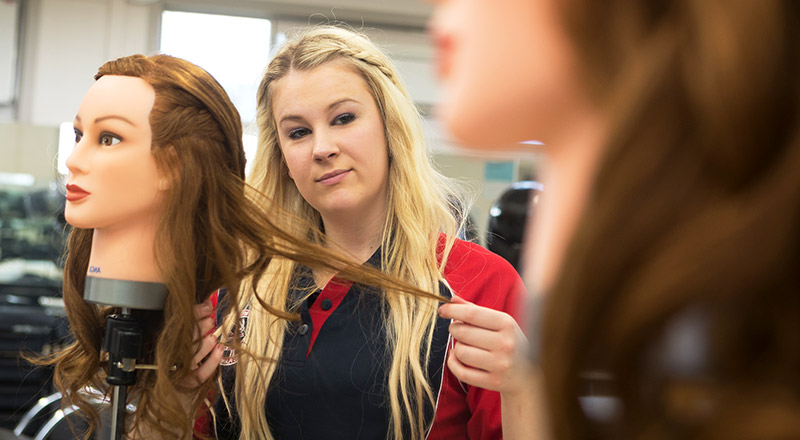 Being able to study another vocational course allowed me to support my skills in hairdressing, with the ability to also run an office. I left Year 12 with the option of continuing hairdressing or starting a career in office management.
Ashleigh Clarke (Hairdressing)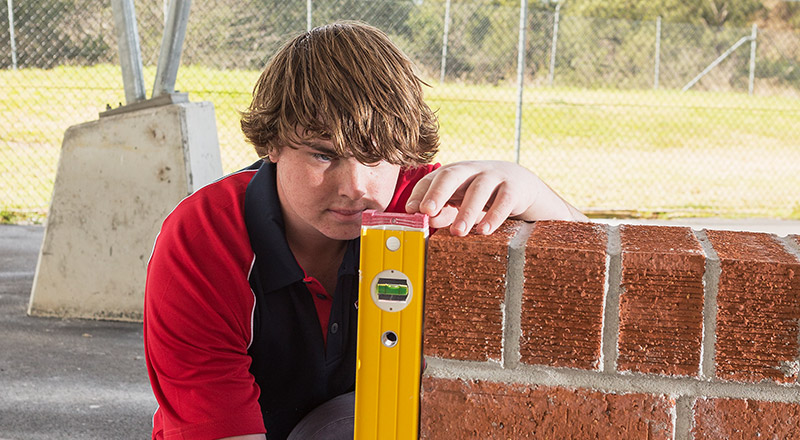 Completing my training was made much easier as I had access to all the required equipment at school and I didn't have to travel or miss school for trade training. The trainers supported me in the workplace and encouraged me to complete my HSC.
Brody Schliebs (Brick and Block Laying)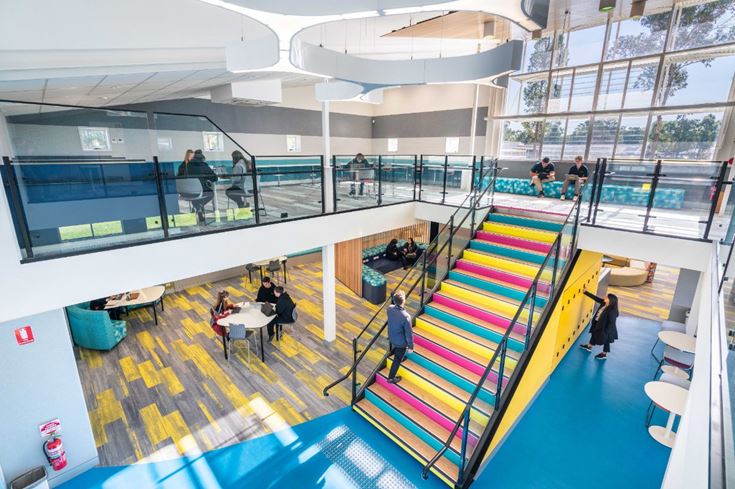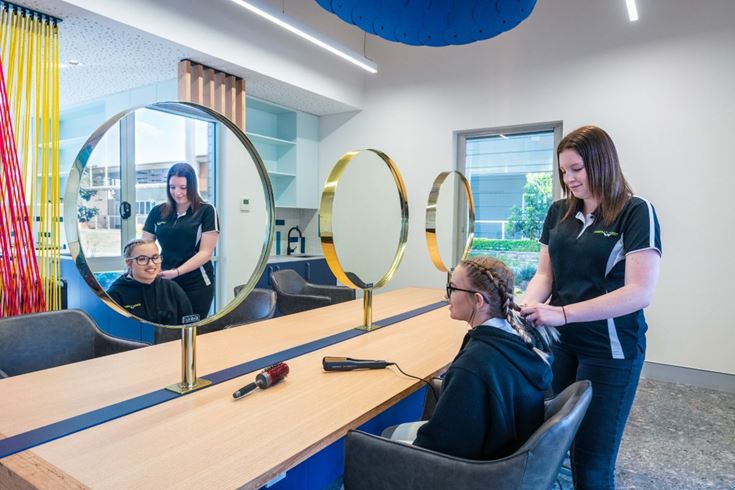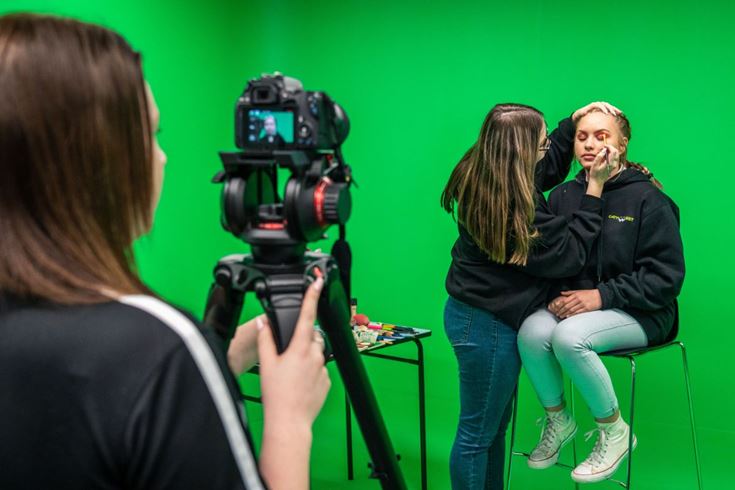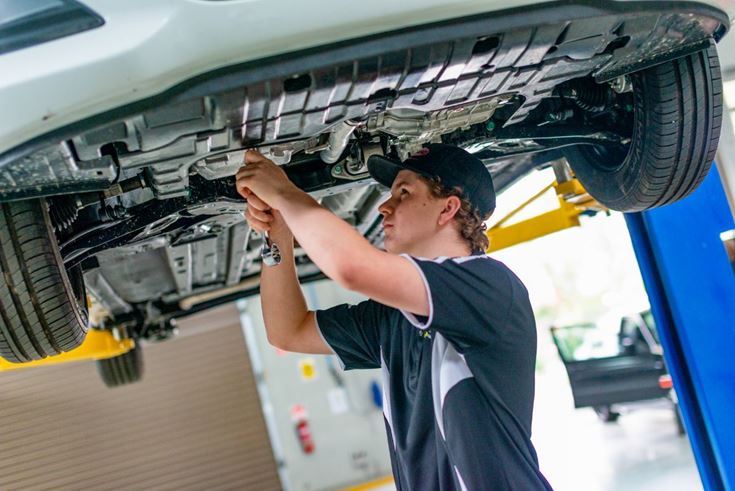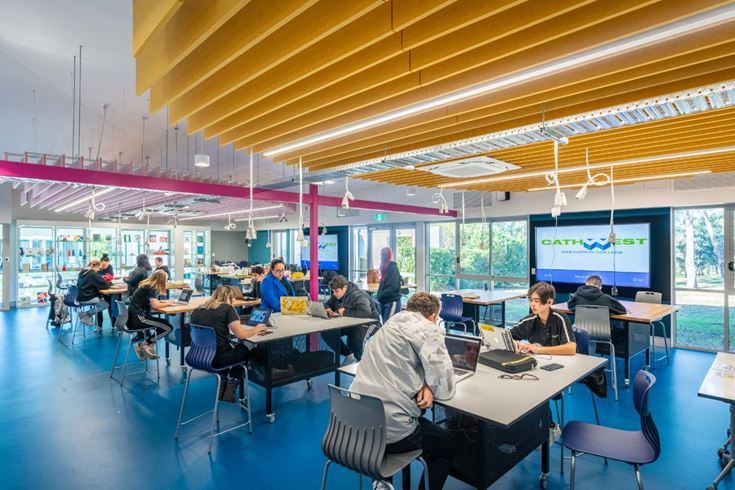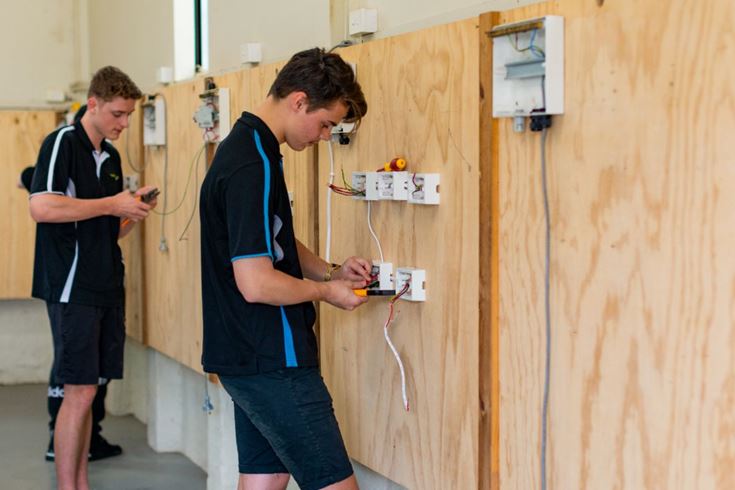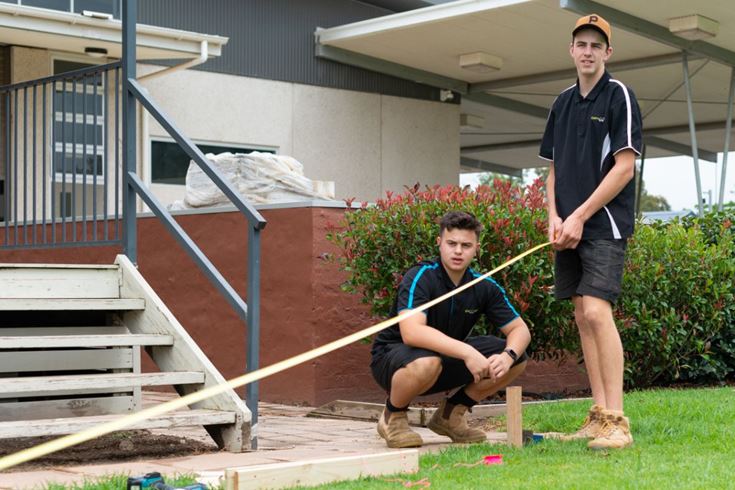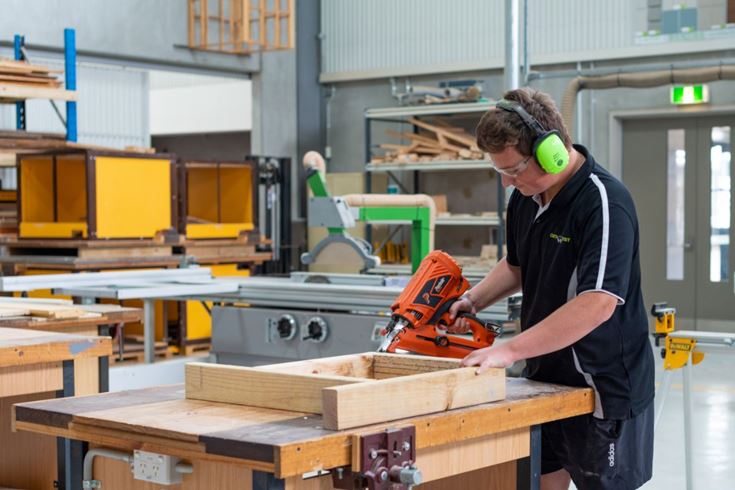 Enquire Now
Contact CathWest Innovation College to learn more.
T: 8886 9500
E: cathwest@parra.catholic.edu.au
Visit website
Enquire Now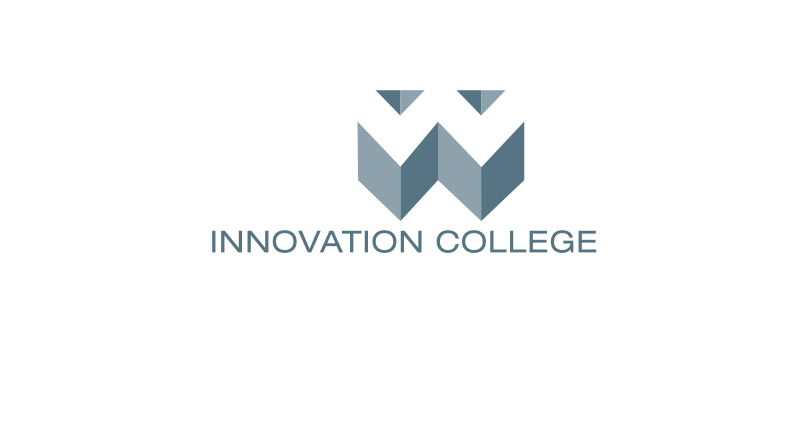 Vocational Education FAQs
What is VET in schools?
Vocational education is all work related learning in schools. Research shows that vocational learning at school is important for successful transition into adult life. Parramatta Catholic systemic schools have a range of programs for Years 7-12 that address learning about, and through, work as well as employability skills development.
Students have the opportunity to undertake accredited Vocational Education and Training (VET) courses. These courses give dual accreditation for the HSC or School Certificate as well as Nationally Recognised Training qualification recognised throughout Australia. These courses are delivered either within school or by external providers such as TAFE or private providers such as Motor Trader's Association.
What kind of VET courses do schools deliver?
All schools offer a variety of VET courses from the list below. Most schools specialise in the delivery a few of these. Some schools specialise in offering a wide range of VET courses including:
Business Services
Electrotechnology
Entertainment
Information Technology
Primary Industries
Construction
Hairdressing
Hospitality
Metals and Engineering
Retail
Tourism
Financial Services
Early Childhood Education and Care
Primary Industries
Fitness
Why are VET courses so popular?
Almost one half of senior students in Parramatta diocesan Catholic schools study VET courses. All VET courses give students the opportunity to fast track a career. Qualifications achieved at school will be recognised for further training beyond school and generally provide credit transfer to related higher qualifications.
All VET courses provide practical and hands-on approaches to learning that are enjoyed by many students. All students are required to do a minimum one-week on-the-job each year. This gives them the chance to apply their classroom learning in a real world setting and some students pick up part-time jobs that provide a valuable work record and experience for later life.
Do VET courses count for the HSC?
Absolutely. All VET courses, whether studied at school or with another registered provider, give credit for the HSC and will appear on the HSC Statement of Attainment issued by the Board of Studies. Additionally, many VET courses offer an HSC examination and and an Australian Tertiary Admission Rank (ATAR) score that can count towards university entrance into all degrees.
Will students aiming for university be disadvantaged by doing VET in the HSC?
Many students who are bound for university take a VET course. The record shows that they are not disadvantaged for university entrance. HSC marks in VET courses compare more than favourably with marks in general courses when students commit study time.
Completion of Certificate III courses provide a direct pathway to university without ATAR.
What if a student is interested in a trade?
Catholic Schools Parramatta Diocese offers a range of trade pathways through CathWest Innovation College:
Automotive Mechanical
Shopfitting
Carpentry
Hospitality (Commercial Cookery)
Electrotechnology
Hairdressing
Engineering
Early Childhood Education and Care.
Automotive Mechanical
Brick and Block Laying
Carpentry
Hospitality (Commercial Cookery)
Electrotechnology
Hairdressing
Engineering
Early Childhood Education and Care.
Students will complete the HSC and the first year of a trade qualification.
Learn more about trade pathways
What about students with special learning needs?
Looking for Vocational Education?
Our vocational courses engage students with industry leaders to develop hands-on employment experience.
Discover other Learning Pathways
We offer multiple pathways for students to achieve qualifications on school completion.