Acknowledgement of Country
An Acknowledgement of Country is a way that all people can show respect for Aboriginal culture and heritage and the ongoing relationship the Traditional Custodians have with the Land.
We would like to acknowledge the Darug and Gundungurra people who are the Traditional Custodians of this Land, here in Western Sydney - people who have loved and cared for this Land for thousands of years.
We would also like to pay respect to the Elders of the Darug and Gundungurra Nations, both past and present and emerging, and extend that respect to other Aboriginal people.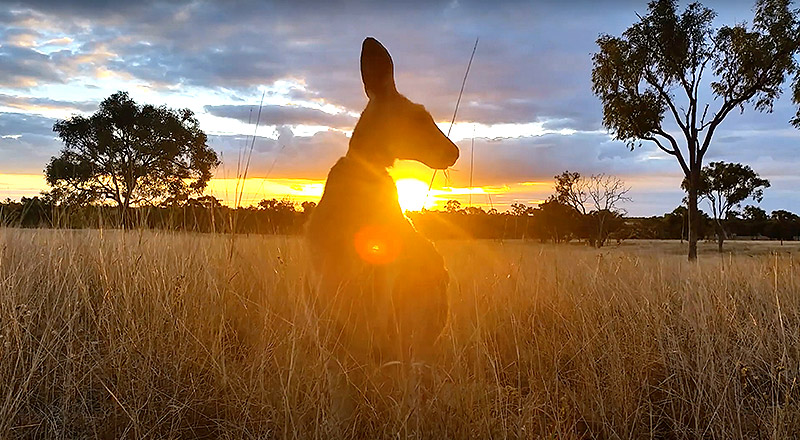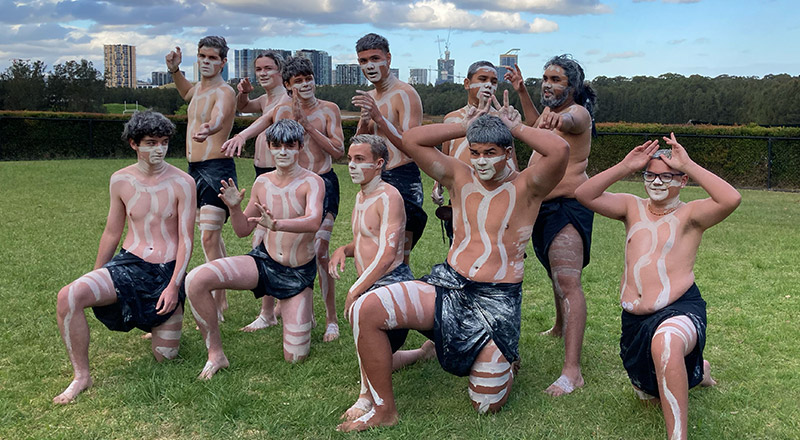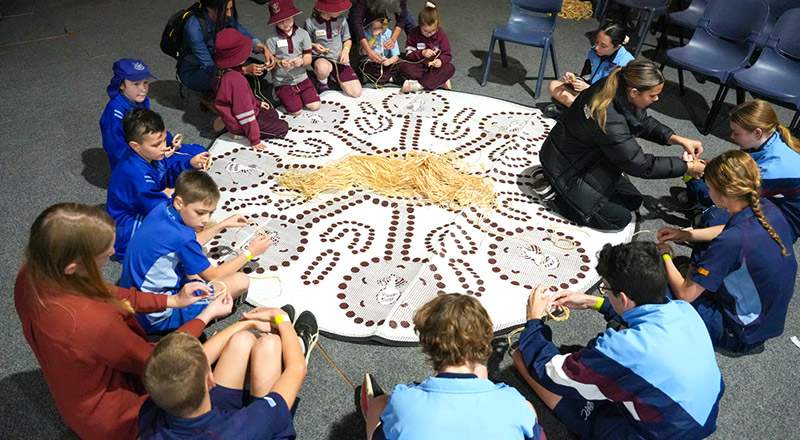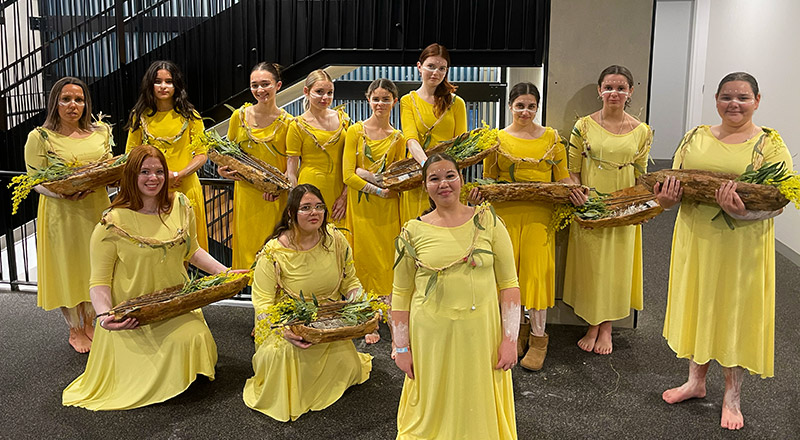 Acknowledgement of Country Plaque
The artwork is an interpretation of an Acknowledgement of Country in paint form.
Each colour has a specific meaning and are all natural colours traditionally used by Aboriginal people.
The top section pays respect to the land; the blue represents water, which is vital for life
The yellow and brown represent the land
The different sized dots represent the ochre rocks, which were traditionally used to create paint
The footprints are a reminder to always walk on country with respect and be mindful of the steps you are taking
The circle with the 'U' shaped symbol is a meeting place, which symbolises the Diocese of Parramatta and Aboriginal and Torres Strait Islander community working together as one
The footprints at the bottom pay respect to the Elders and the people that have gone before us. The three white dots also pay respect to all Elders, past, present and future.
Contact Jarara for more information about Acknowledgement of Country Protocols.
Acknowledgement of Country Plaque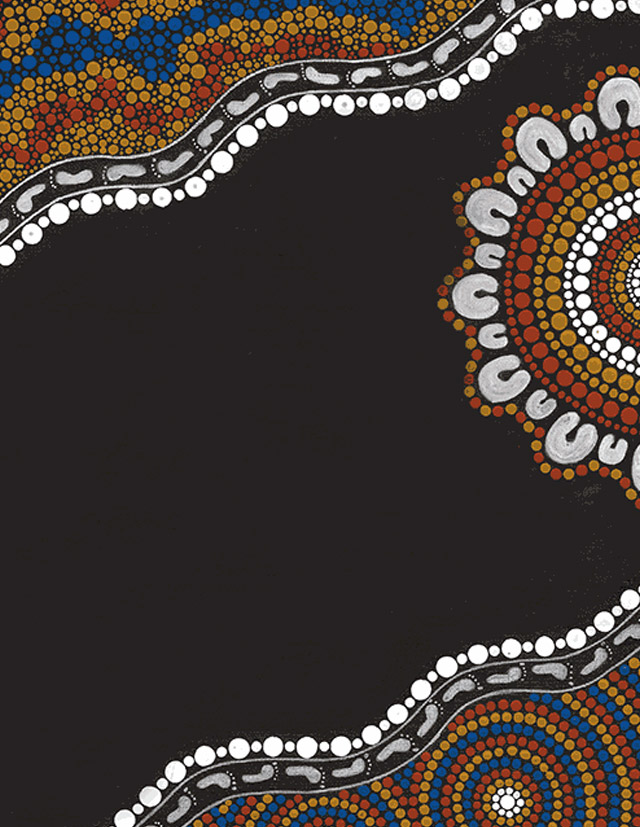 Aboriginal education is incorporated on a daily basis into the curriculum of our 80 Primary and Secondary schools across Western Sydney and the Blue Mountains.
The Byallawa School Fee Co-contribution program supports Aboriginal and Torres Strait Islander families to access a quality Catholic education.
Connect with the Jarara team today to discuss how we may be able to support your family and the school.
Call (02) 9840 5672 or email us today.