Learning
Catholic Education Diocese of Parramatta provides caring learning environments that help to prepare students for life.
Our schools are places where curiosity, imagination and love of learning thrive.
We're working together to transform learning for students in Greater Western Sydney. This means reimagining and refreshing learning and teaching for today's world and today's learners.
The purpose and promise of a Catholic education is to inspire each learner - student, teacher and family - to discover a meaningful and flourishing life.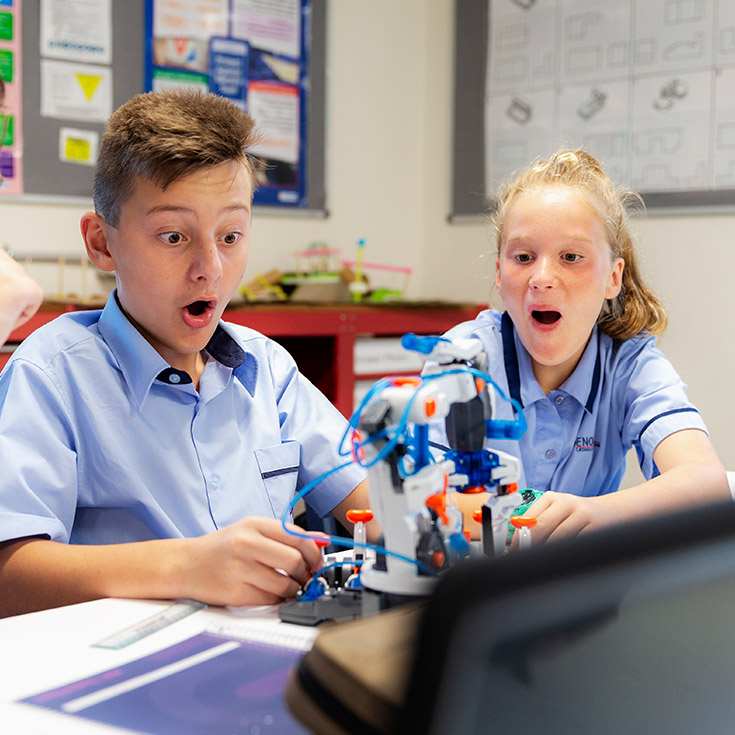 Every child is different and so is his or her learning journey
Our approach to learning puts the growth of each individual child at the heart of schooling. Catholic Education Diocese of Parramatta schools are places of wonder, exploration and endless possibilities. We welcome and truly value each student in our diverse and multicultural learning communities.
Each child's unique strengths and needs guide the design of the learning opportunities we provide to our students. Our expert teachers will tailor teaching to meet your child at their point of need, track how they are progressing, and respond with extra support when needed. After all, learning how to learn is equally important as what we learn!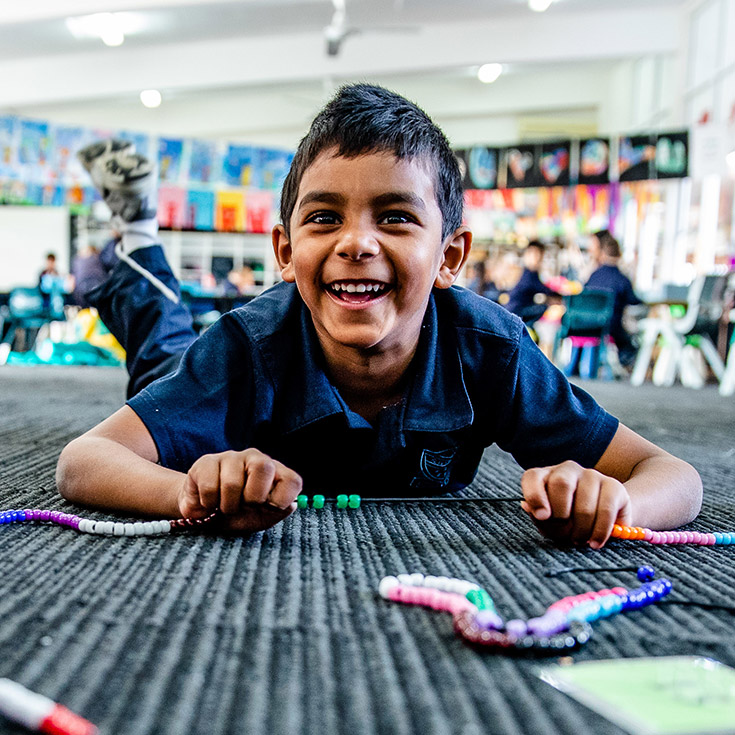 Inspired learning starts with highly motivated and professional teachers
Like you, we know that great teachers make a real difference in a child's life. Our teachers are lifelong learners too and regularly undertake professional development to keep up to date with current best practice in education.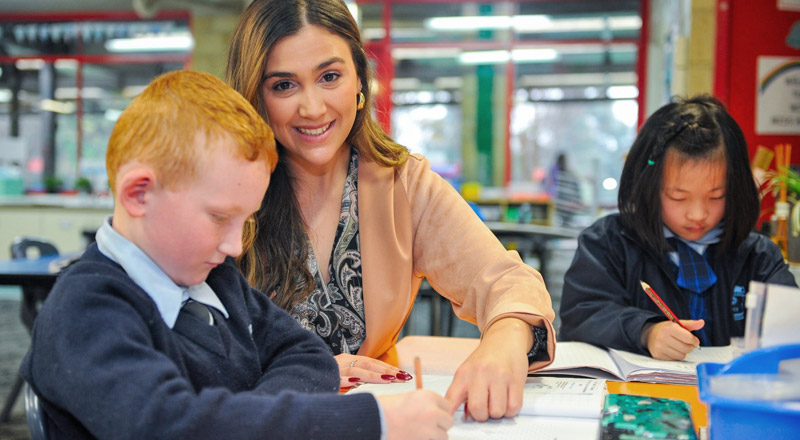 Endless possibilities with learning partners
Our learning approach makes a welcome space for parents, carers and other valued partners to engage with our learners in a deeply personalised, anywhere, anytime approach to learning.
Catholic Education Diocese of Parramatta has formal agreements with many institutions that form a wide network of strategic relationships and collaborations to advance research, teaching and innovation in Catholic schools across Greater Western Sydney.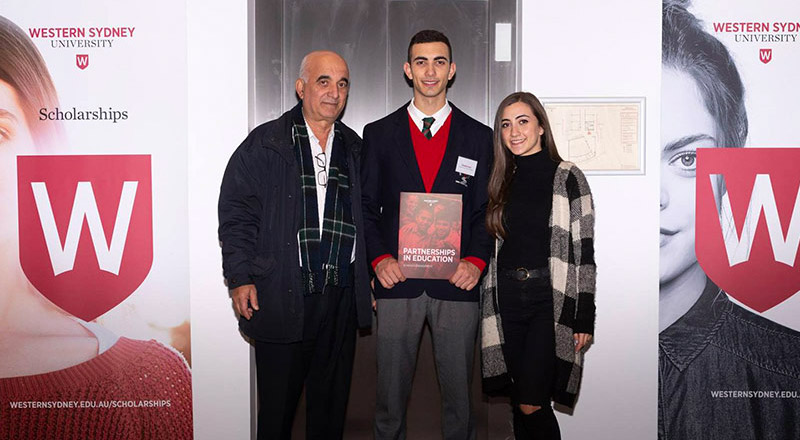 Our Learning Journey
The Catholic Education Diocese of Parramatta Learning Journey honours the developmental stages in a student's life. Based on leading educational research and the best of today's technologies, we prepare students for the workplaces of the future by teaching them how to think critically and creatively, how to communicate effectively and how to work collaboratively.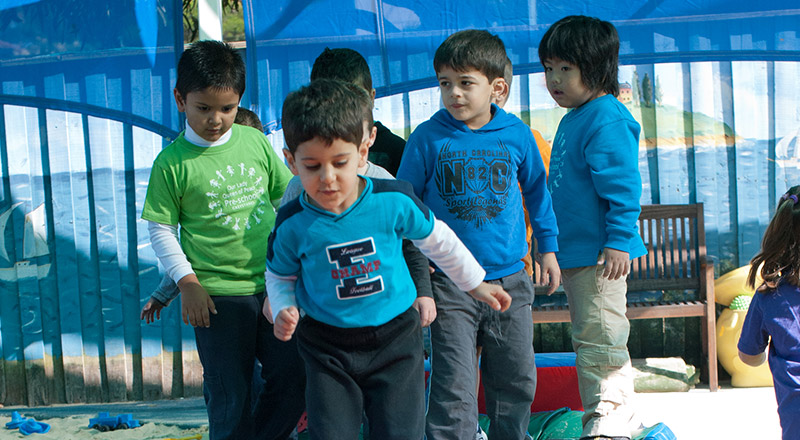 3 to 5 year olds (Discovery)
A world of discovery through play based learning.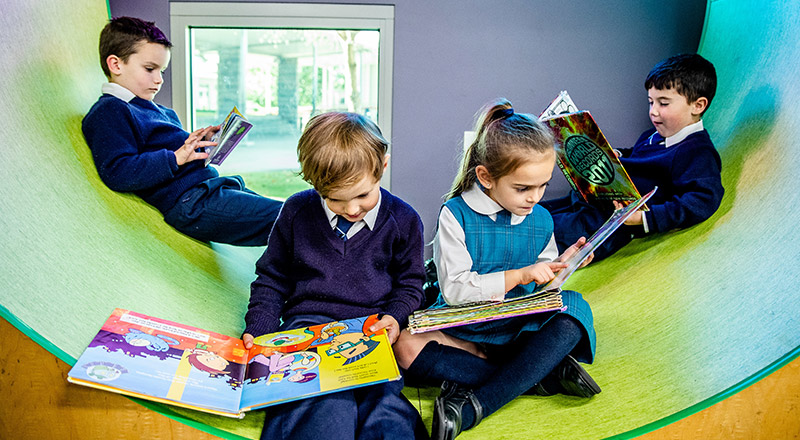 Kindy to Year 4 (Inquiry)
Developing the whole child as an inquirer.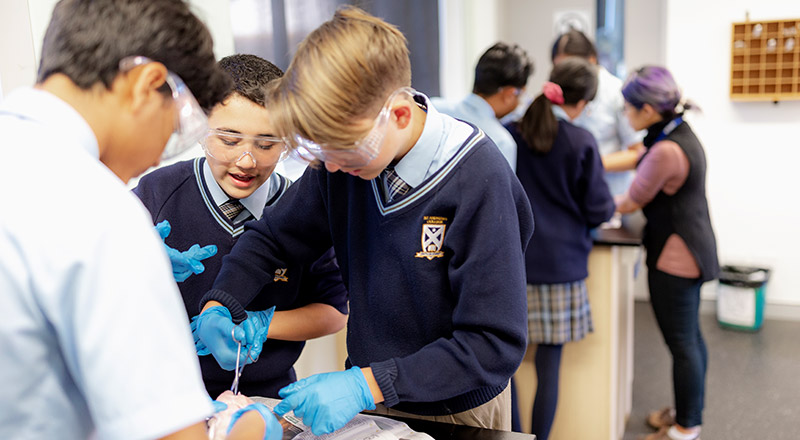 Years 5 to 8 (Connections)
Forming students into creative, critical and reflective thinkers.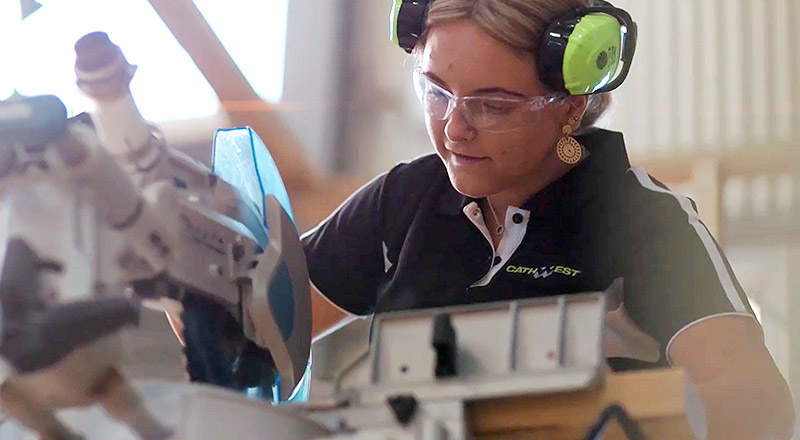 Years 9 to 12 (Opportunity)
Empowering students to have the courage to invent their own future.
Igniting interests and nurturing talents
We believe it is important for children to pursue interests and find hobbies they are passionate about outside the classroom of school, and our schools give students exposure to a range of exciting activities.
Learners can choose from more traditional choices such as choir, debating and chess club to contemporary options like lego robotics, band and astronomy, there's something for everyone!
Talk to your school about what opportunities are available.
There's something for everyone!
Pathway choices to success beyond school
Students who meet the graduation requirements will receive their HSC which is generally a pathway to university.
Have a dream or a passion and aren't sure what to do with it? We work with you to deliver learning that's just right.
Want to get into a trade? We'll put you on the right track! Start a career while you finish your HSC.
Sign up for electives that may not be offered at your home school (like Engineering Studies and Software Design).
VET courses give students the freedom to explore roles and industries they may wish to pursue.
Post school options for additional needs students
Teachers, mentors and workplace trainers support students to undertake workplace learning tailored to the needs of the student.
Equipping students with the skills to contribute successfully to their lives and to their communities
Explore our schools
We have 80 caring school communities across Western Sydney and the Blue Mountains ready to make your child belong and feel welcomed, valued and confident.
Find a School