More opportunities for local families to access Catholic Education in Westmead
15 Feb 2022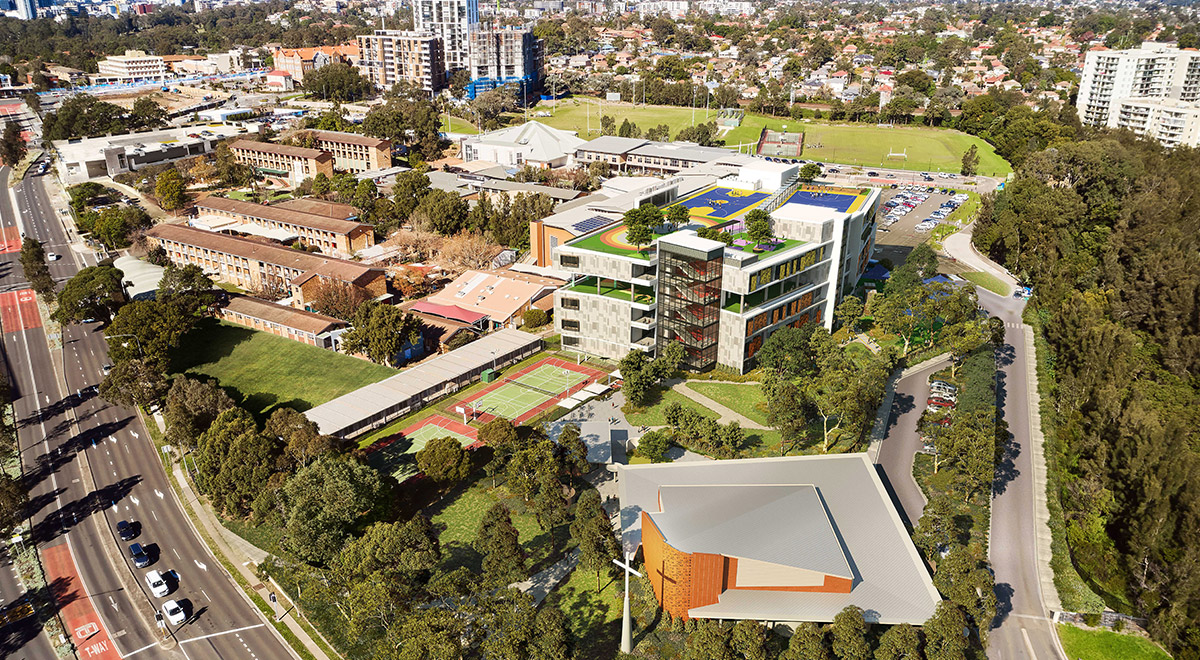 More local families are getting closer to being able to access high-quality Catholic education for their children following planning approval for the first phase of the Westmead Catholic Community project.
To meet the needs of the growing Westmead region, this decision will provide new enrolment opportunities through state-of-the-art new primary school facilities built at Darcy Road, Westmead by 2024.
With more than 700 enrolment applications unable to be accommodated at Westmead's Catholic schools in 2021, Catholic Education Diocese of Parramatta Executive Director Greg Whitby is pleased that the new primary school will be able to welcome more families.
"This is great news for local families, and for our Westmead Catholic Community," said Greg. "We're excited by the opportunity to welcome new students to such a great place to learn and play."
The plans for the new primary school building, together with a new church building, were approved by the NSW Independent Planning Commission (IPC). Designed to support learning and play, the modest six-storey purpose-built primary school building will feature the latest technology and carefully planned learning spaces.
There will be fun facilities for sports and recreation including courts for outdoor ball sports, an outdoor playground surrounding the building, and a rooftop running track is also proposed.
Westmead is currently home to four outstanding Catholic schools with a strong academic reputation: Catherine McAuley, Mother Teresa Primary, Parramatta Marist High and Sacred Heart Primary. New facilities at the two single-sex high schools onsite at Darcy Road are a longer-term aspiration for Westmead Catholic Community.
Westmead Catholic Community is close to rail, bus and road connections, as well as the future Parramatta Light Rail and Metro station. Access to the schools will be through a combination of kiss-and-drop arrangements, walkways, cycleways and public transport.
A range of practical traffic management options have been considered during the planning process to ensure ease of access and good traffic flow including but not limited to improvements to pick-up and drop-off arrangements, alterations to intersections, improved pedestrian amenity and safety at the school's main entry points, and implementation of a Green Travel Plan.
The Westmead 2036 Draft Place Strategy outlines the vision for the precinct over the next 14 years. The growth in the Westmead precinct is forecast to bring 4,400 new dwellings into the area. By 2036, it is anticipated that there will be a shortfall of 9,530 primary places and 11,738 secondary places in the catchment area, across both the Catholic and Government school systems.
03 Feb 2023

Choosing a school and don't know where to start? Download School Selection Made Simple to help you choose a great local learning community to support your child's learning journey.