Santa Sophia student wins International Grand Prize
11 Mar 2022
Santa Sophia Catholic College student Anthony Theodosiadis has received a perfect 100% score and the Grand Prize for his entry in the January section of the International Youth Music Competition.
The Year 11 student's entry was a short video, "Introduction to Fugue", in which Anthony himself teaches the concept of fugue. The short video can be used as a teaching resource by teachers and students worldwide. This collaborative video between Anthony and Santa Sophia's Music Leader, Phil Rooke, won him the Grand Prize which is awarded when an entry receives 100% by judges.
Remarkably, it comes straight off the back of Anthony winning a Siver Medal for his composition entered in the December section, a piece titled "Prelude for Strings". A Silver Medal is awarded to those who receive the second highest score in the whole section.
Anthony was heartened and humbled by his recent success.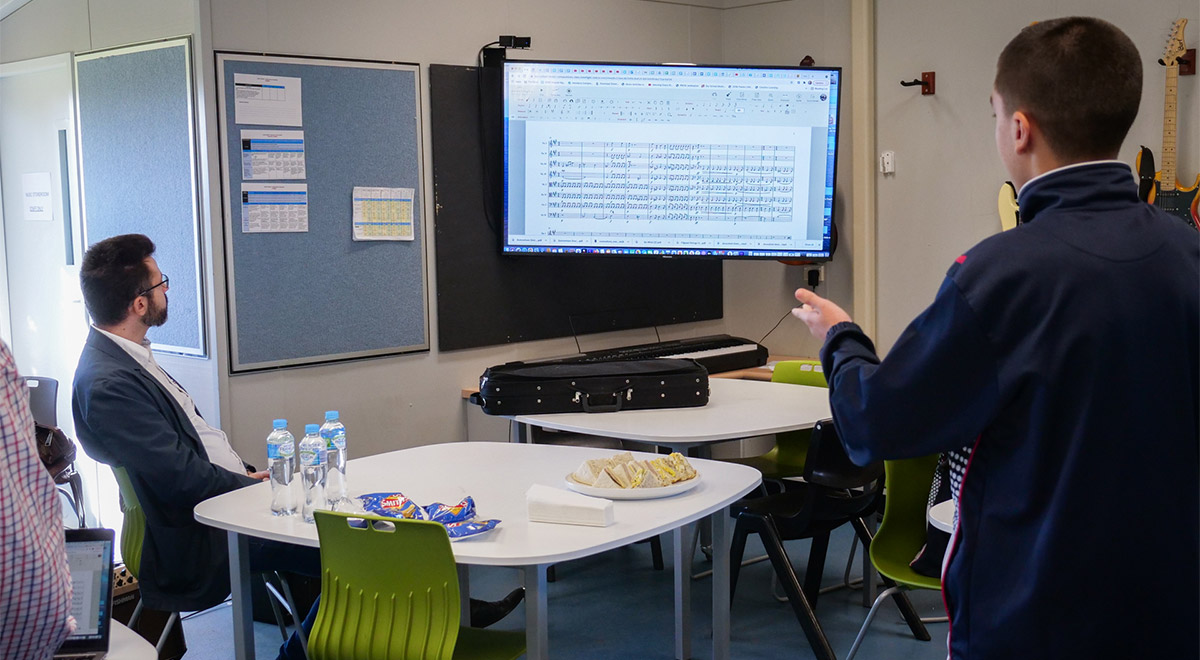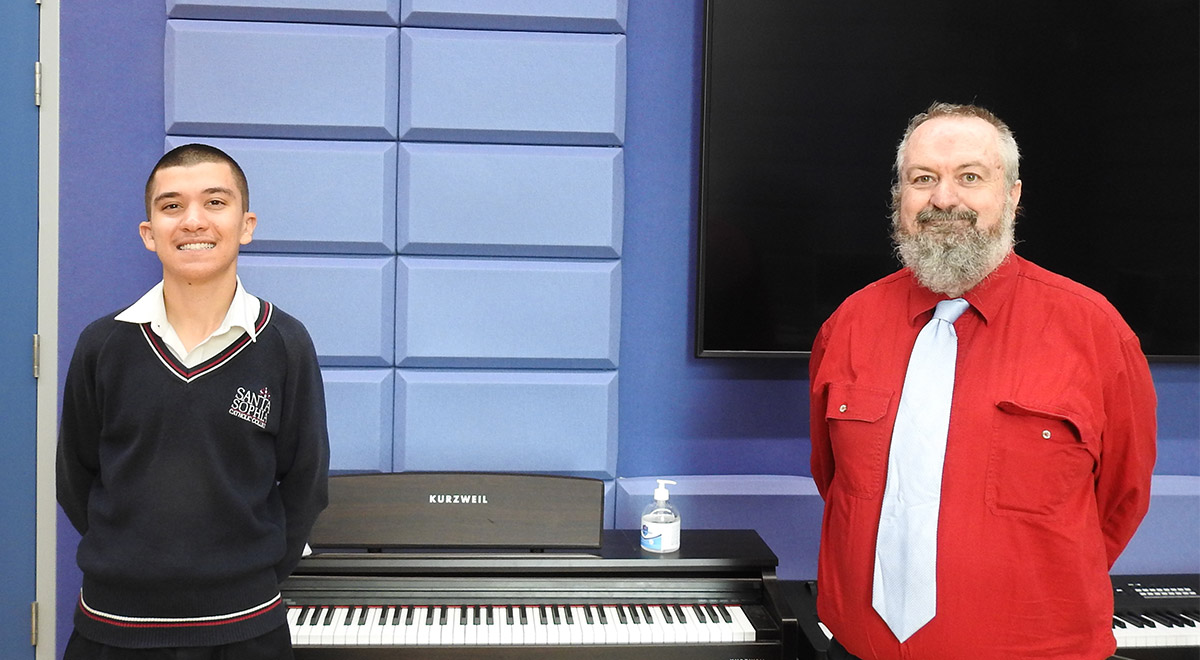 "This achievement was a massive collaboration with my fabulous Music Teacher Mr. Phil Rooke, who has encouraged me to work to my very best in my music composition," said Anthony. "Our collaboration was a process that I thoroughly enjoyed, and I have much to thank him for. His encouragement, mentorship and support for my work has been amazing."
The International Youth Music Competition is based in Atlanta, Georgia, USA and each month runs a different session of the competition for composers, solo performers, ensembles, and more.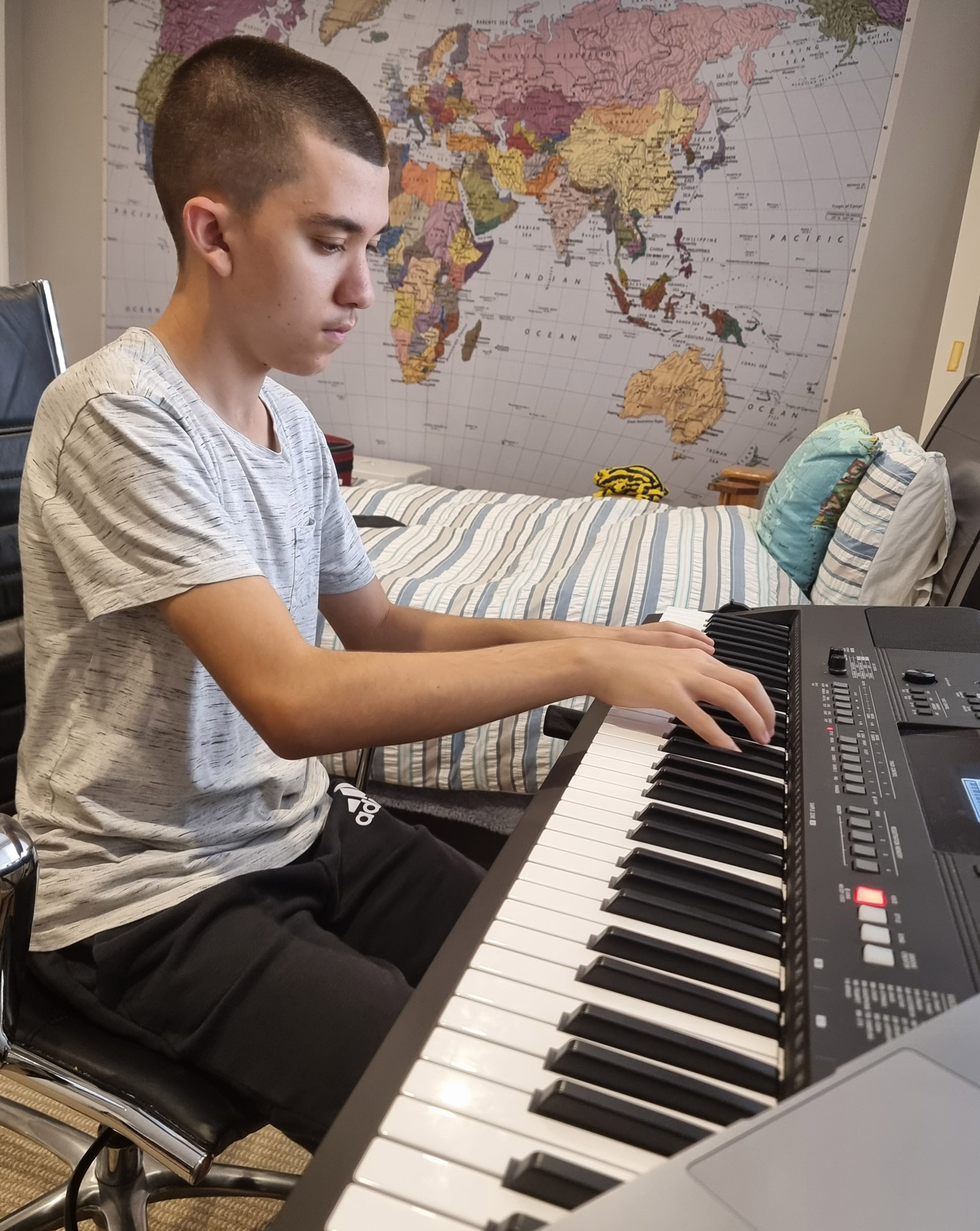 With an international panel of judges, the competition attracts student entries from over 100 countries. Students receive valuable feedback on their work in the adjudication and it is a great forum to share their work to an international audience.
Anthony's parents, Jim and Nadia, were very proud of his achievement.
"The dedication and effort Anthony has toward his music is exceptional," they said. "We encourage Anthony to follow his passion and be the best he can be. A huge thank you to Mr Phil Rooke, his music teacher from Santa Sophia Catholic College in Box Hill for his tireless efforts in supporting and nurturing Anthony's music."
10 Oct 2022

Choosing a school and don't know where to start? Download School Selection Made Simple to help you choose a great local learning community to support your child's learning journey.