'Safety first' approach leads to decision to appeal walkway through Westmead schools
27 Apr 2022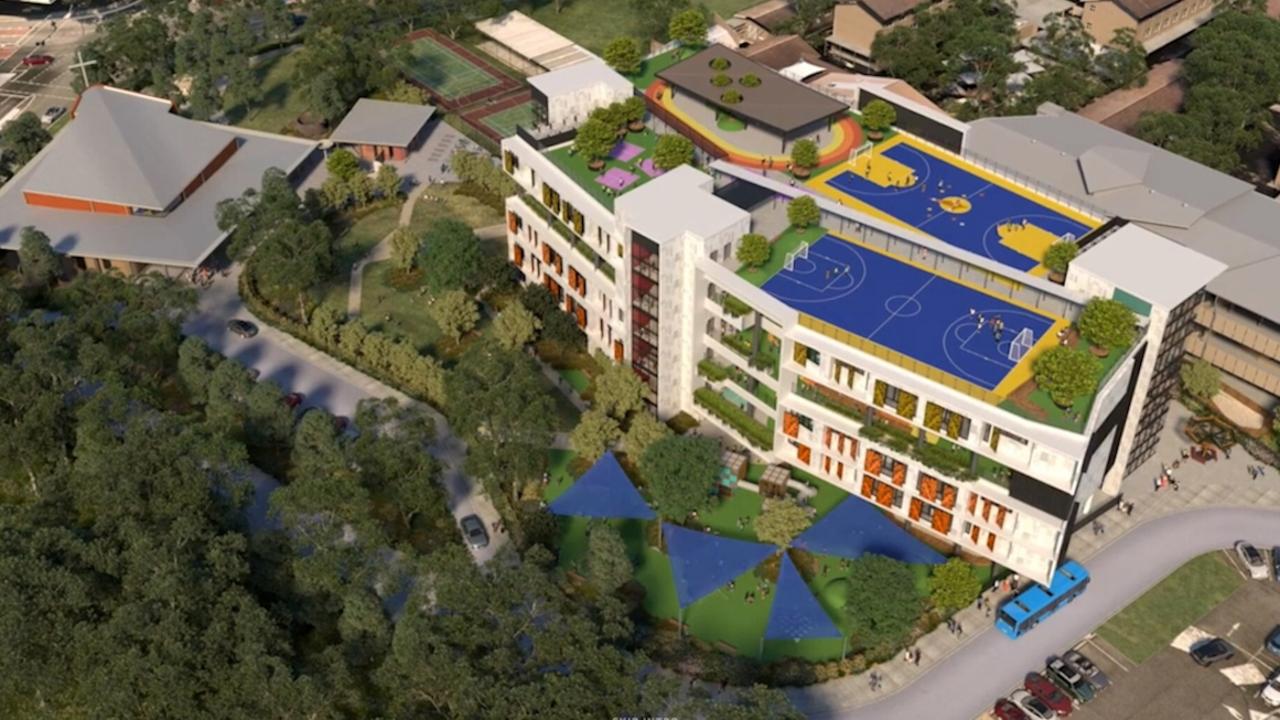 The Westmead Catholic Community project was announced in 2019 in response to the needs of the growing local community, including for more enrolment opportunities at Westmead's four outstanding Catholic schools. Though the first phase of the project was recently approved, there will be a delay to building works as a result of safety and accessibility concerns about a requirement for a public access walkway through the school site.
On 14 February 2022, plans for the first phase of the project - the building of new Primary school facilities previously scheduled to open at Darcy Road in 2024 and a new Church on the Darcy Road site - were approved by the Independent Planning Commission (IPC). The IPC approval was subject to a number of 'conditions of consent' including a requirement for the project to provide a public access walkway through the Westmead site.
The Trustees of the Diocese of Parramatta, Marist Schools Australia, and Catholic Education Diocese of Parramatta (CEDP) have identified concerns about this requirement, believing it could have a significant impact on safety and accessibility for students, staff, parents, carers and parishioners across the whole Westmead Catholic Community site.
For these reasons, the decision has been made to appeal this development condition of consent imposed by the IPC. As a result, the commencement of Phase 1 preparation works, including the construction of a multi-storey car park and additional secondary school 'kiss-and-drop' area, has been delayed. We are strongly committed to making a positive contribution to traffic management in the Westmead area through this project.
"While we are disappointed with this delay, the safety of our school communities will always be our top priority," said Relieving CEDP Executive Director Christine Howe.
The second phase of the project - new facilities at Catherine McAuley and Parramatta Marist and other complementary and community facilities - is a much longer-term program of work. No plans have been submitted for this phase of the project.
There remains a strong commitment to delivering Westmead Catholic Community to meet the growing demand for high-quality Catholic education in this key area of Western Sydney. Though it is unclear how long the appeal will take, Catholic Education Diocese of Parramatta will provide further updates as soon as the outcome is known.
---
Learn more about the Westmead Catholic Community project
11 Oct 2022

The 2022 Conference will provide a unique opportunity for people to explore effective and culturally appropriate strategies and current practices targeted towards 'Closing the Gap' in educational outcomes for Aboriginal and Torres Strait Islander children and young peoples.

22 Feb 2022

We are enrolling now! Attend your local Catholic school's Open Day to find out more.

12 Dec 2021

Choosing a school and don't know where to start? Download School Selection Made Simple to help you choose a great local learning community to support your child's learning journey.