Blue Mountains music teacher claims international award
27 Jun 2022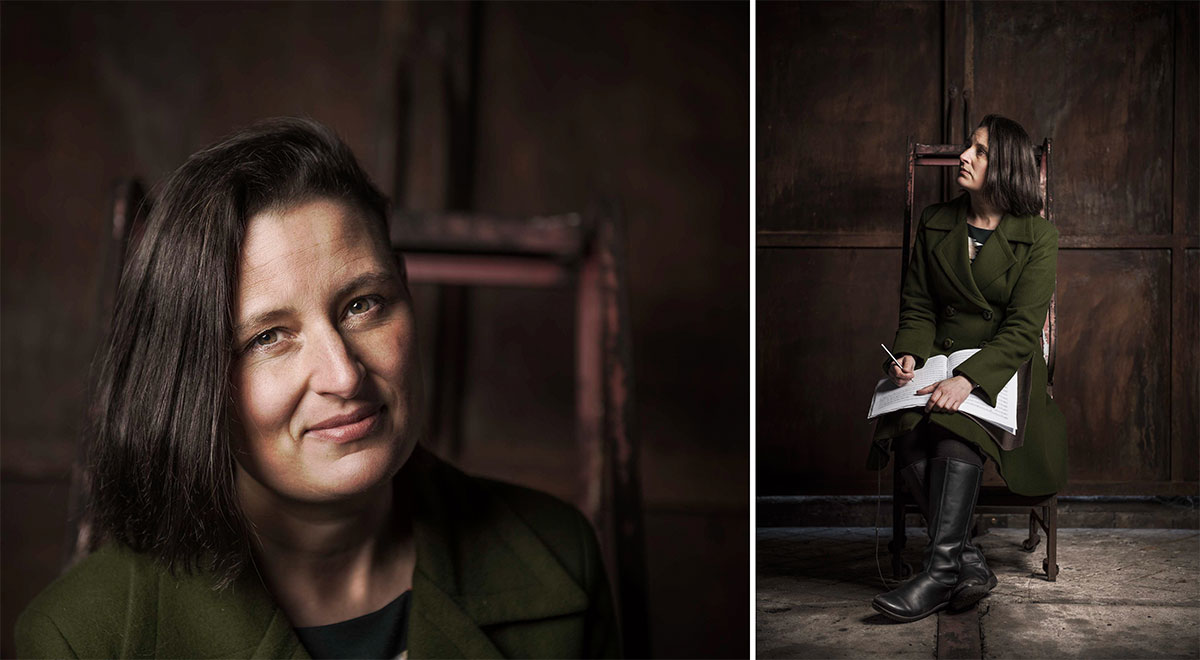 A passionate educator and an esteemed musician, Our Lady of the Nativity Lawson music teacher Fiona Hill continues to build on her reputation as an emerging Australian composer after being named the inaugural winner of the prestigious Cipriani Film Scoring Competition based in Italy.
Fiona topped more than 200 international composers to win the award. It comes less than a year after she was named a finalist for Best Music for a Short Film at the 2021 APRA Screen Music Awards and winner of Best Film Score at the Seoul International Short Film Festival.
As well as working towards a PhD, Fiona's achievements extend to winning a place in the Sydney University Conservatorium of Music's Composing Women Program. Led by Professor Liza Lim, the program won the Classical NEXT 2020 Innovation Award for enabling and empowering women composers.
"It's quite a pioneering program because they only take four women bi-annually and they pair you with big arts organisations. It's a wonderful opportunity and I've loved being part of it," Fiona said. "My cohort were matched with Sydney Dance Company, the Tasmanian Symphony Orchestra and also the Sydney Philharmonia Choirs. We've workshopped and written pieces for each of those organisations."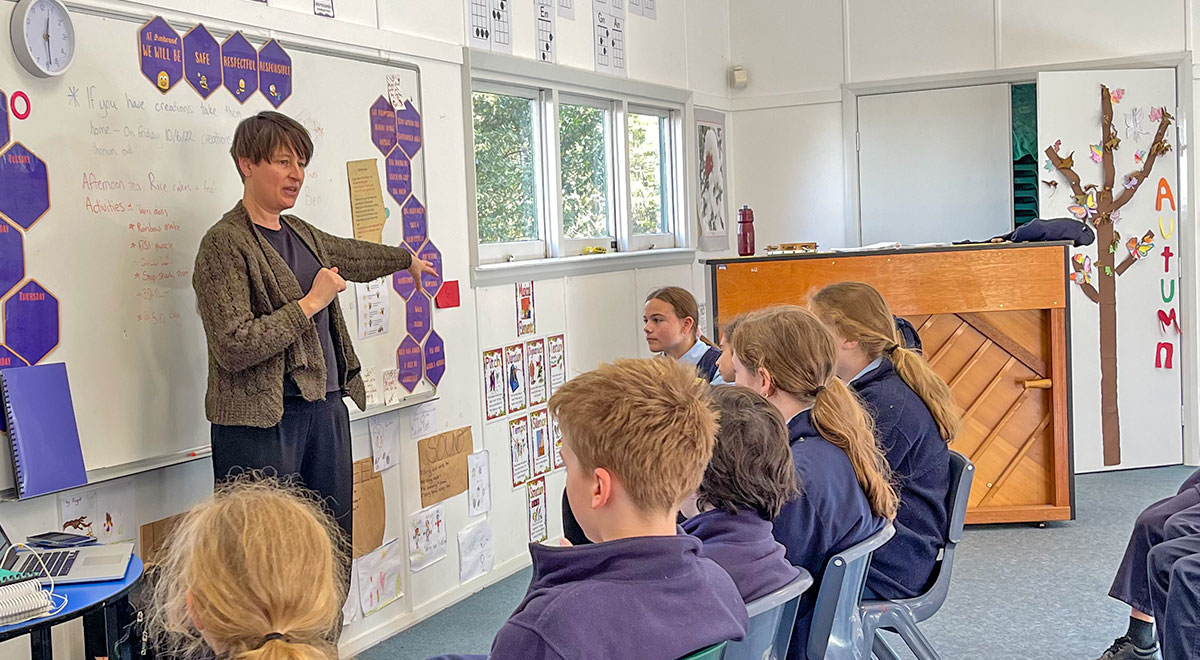 As well as being a strong female voice in the industry, Fiona is dedicated to instilling her lifelong love of music and learning to the eager students of Our Lady of the Nativity (OLN) Primary school in Lawson.
"The really wonderful thing about teaching at Our Lady of the Nativity is being able to share my skills and hopefully, a love for music with the students," Fiona said. "I was fortunate enough when I was in primary school to have a brilliant music teacher and that really fostered that love for music, which stayed with me forever."
"Teaching is all about nurturing the individual child. Our Principal Lisa talks a lot about sparking joy," said Fiona, reflecting on the mission of the local school in Lawson. "We try to help students find that spark, nurturing and giving them confidence to explore things, to try new things and find out what it is they love."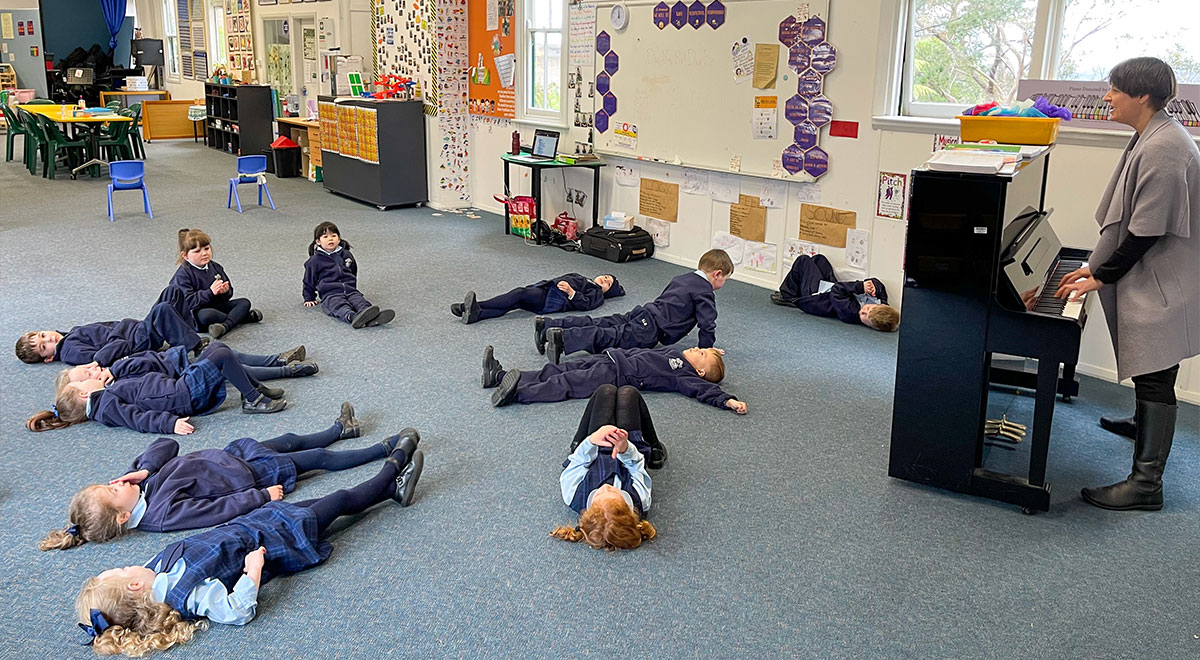 "I think our school is really good at letting everyone know how appreciated they are, supporting people and acknowledging what the difficulties are for our families. Making sure everyone knows we're there to support them and can do this together. That sense of community is very strong at OLN. We also celebrate the good things and try to inspire and spark that joy for learners. That filters through for the staff as well. If they're happy then it flows through in the positive way they teach the students."
The Cipriani Competition is named after the Italian film composer, Stelvio Cipriani who has worked with the likes of Hollywood directors James Cameron and Quentin Tarantino.
"Drawing on contemporary classical and electronic art music styles, Fiona's work often explores the dichotomy of the natural and industrial worlds to create a 'powerful emotional impact', the Cipriani Competition organisers said on announcing Fiona as the winner.
"It's such an honour to win this competition, especially amongst such talented composers," said Fiona. "I was looking for ways to get my music out there and form an international presence which is what drew me to enter the competition. It's such an honour to have won."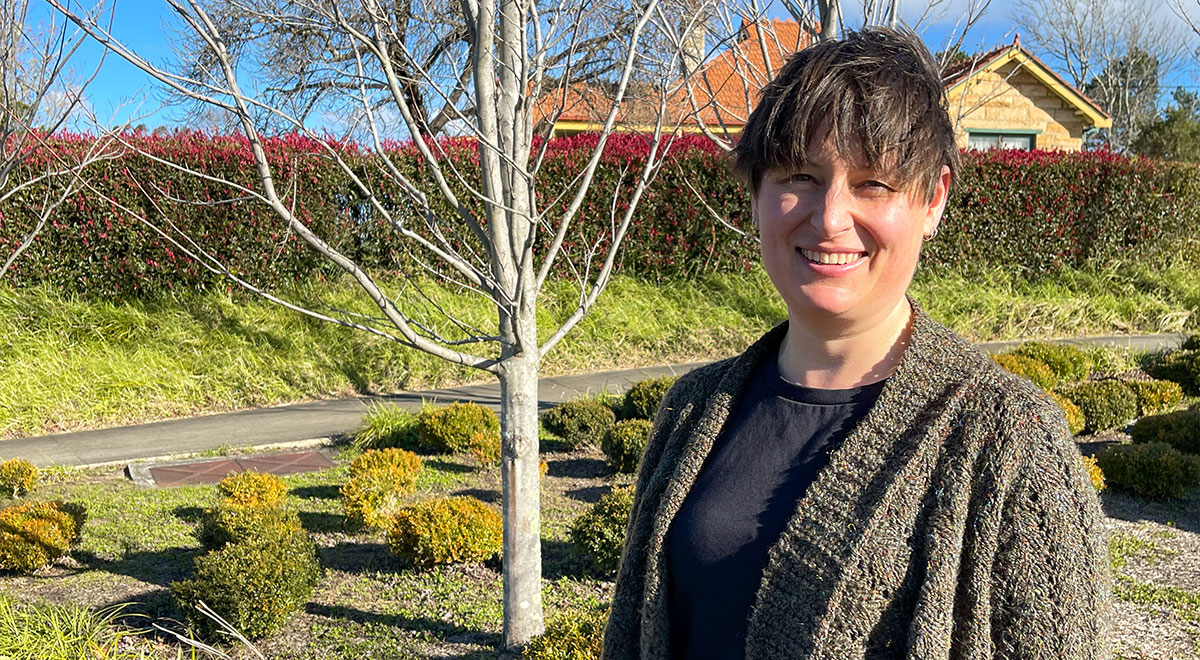 Upon sharing the news on social media, Fiona has been inundated with messages of congratulations such as:
You are such a wonderful composer… very well deserved.
Congrations, so amazing to have your talents and achievements recognized.
Amazing news. Many congratulations on a super result for a wonderful professional artist.
Congratulations Fiona. A wonderful achievement acknowledging your dedication and talent.
The communities of the Blue Mountains will soon be lucky enough to experience Fiona's musical talent in her upcoming show 'Earthbound' (August 25) in the suburb of Hazelbrook with the group Backstage Music. The programme focuses on connection with the natural world as well as the effects of climate change.
"There is such a strong artistic community here in the Blue Mountains," Fiona said. "I think people are drawn to nature. When I ask students to listen to music and tell me things they hear, many say it reminds them of nature. I think that's why a lot of artists are drawn to this area. It's inspiring."
08 Sep 2023

Apply for the 2024 Teacher Scholarship Program today. Applications close Monday, 9 October 2023!

06 Nov 2023

This event will allow high school students and graduates the opportunity to have conversations and coaching sessions with experts from their desired field.