Lucinda scores big win
22 Jul 2022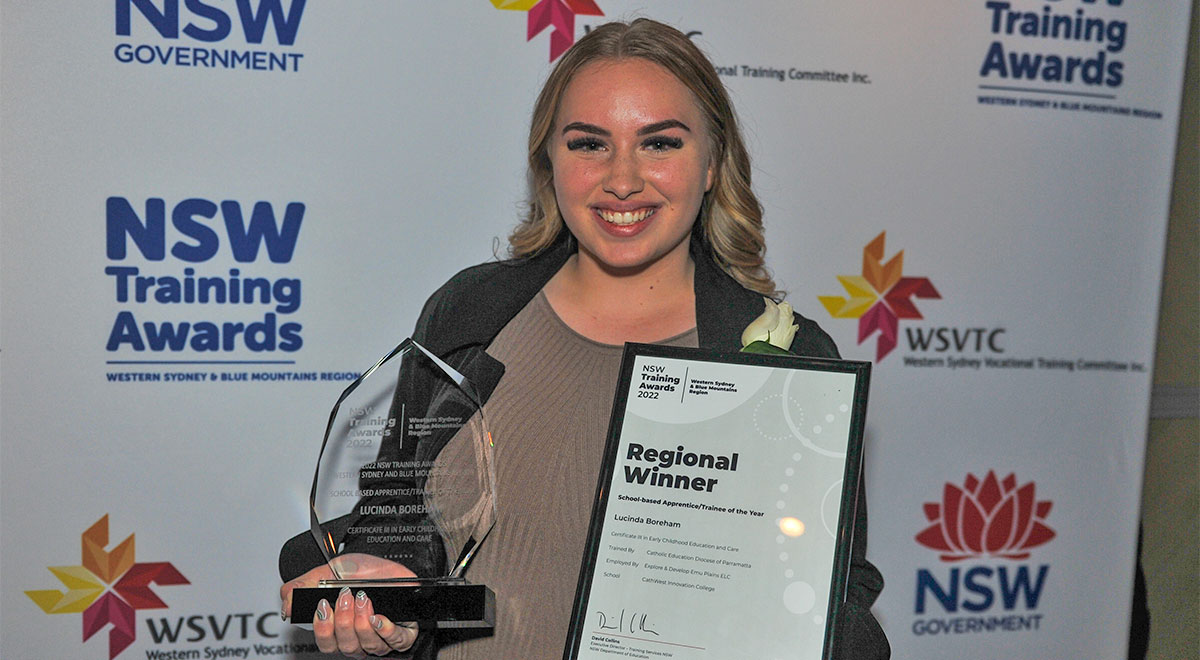 CathWest Innovation College student Lucinda Boreham has won the prestigious School-Based Apprentice of the Year Award at the NSW Training Awards (Western Sydney and Blue Mountains).
Lucinda already has a certificate III in Early Childhood Education and Care and a Certificate II in Business, and is currently a school-based trainee at Explore & Develop Emu Plains.
"I've always had a love and a passion for young kids since I literally could remember," she said.
"I did try a few other things like wedding design and forensic science, but I seemed to always go back to childcare."
Despite her hard work in the field, as she works towards studying primary education at university next year, Lucinda had no expectations of winning the award.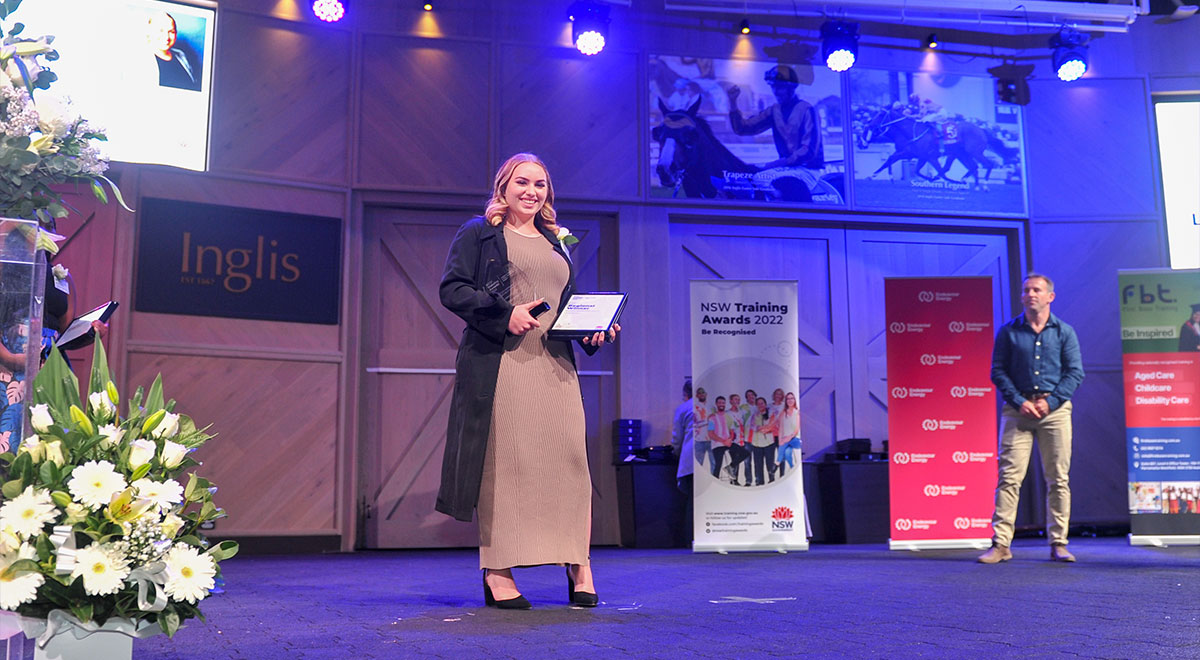 "On the night, I was looking at the other people that I was going up against, and they'd told me all of their stories, and I thought I hd no change, but as soon as it was announced, I was like, 'wow, this is awesome!'," she said.
This news was met with delight from Principal Cathy Larkin.
"I actually probably embarrassed myself. I leapt up, I was cheering like I was a 15 or 16 year-old myself," she said.
Lucinda has just worked so hard and is so deserving of this, but was very, very nervous. I think between her nervousness combined with her hard work, I was thrilled for her.
This is he third year in a row that students from CathWest have taken out the award, in addition to earning nominations and wins in other categories. Ms Larkin said that she couldn't be prouder of her students and the success they've been able to gain from the school.
"We know that for every student that really throws themselves into this, they are set up for success, but to have that recognition is the icing on the cake, and just really confirms that the programs and the approach we're taking to learning and to our learning pathways are very positive, and very successful, and it's not just us that think that," she said.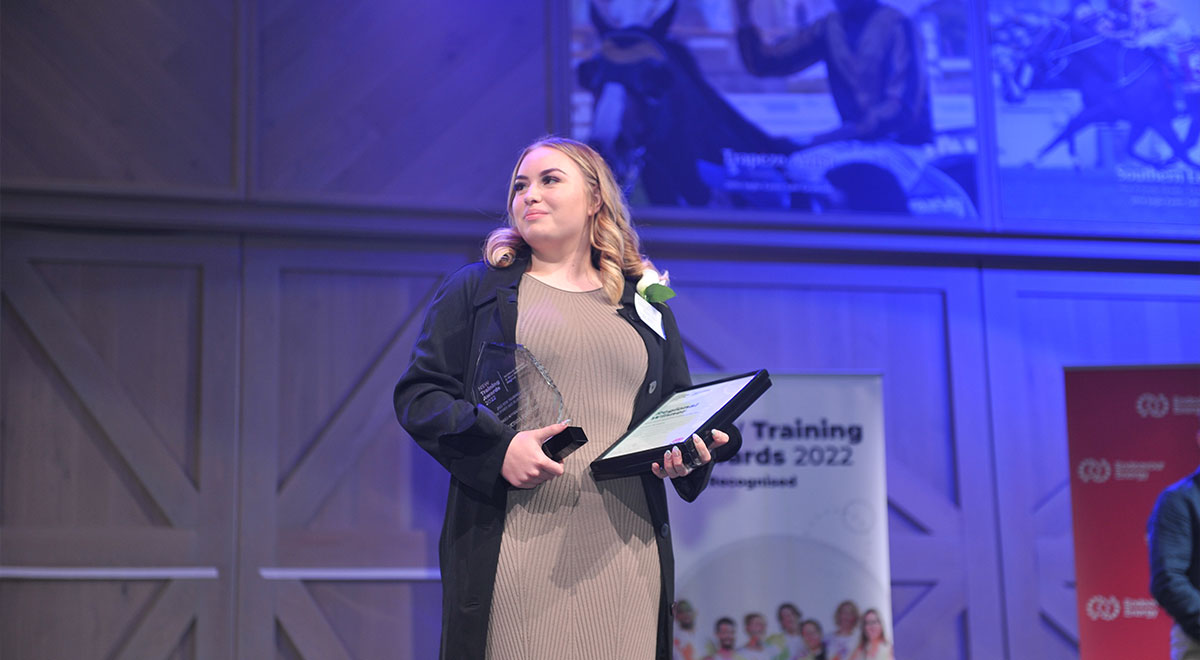 This notion is confirmed by Lucinda, who credits CathWest for her ability to pursue her dream career before she even finishes school.
"This school made me be able to be where I am, I wouldn't have been able to do it at a normal school," she said.
"Being able to have the timetable be flexible has absolutely made it 10 times easier and better."