Sharp performance at All Schools Cross Country
10 Aug 2022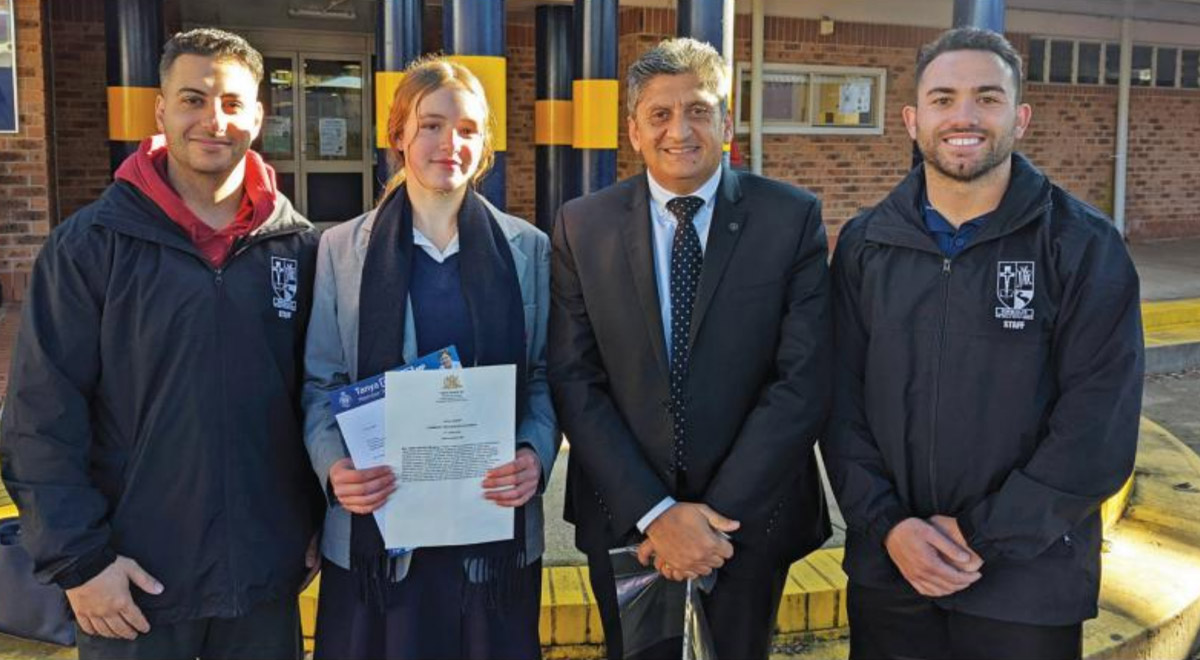 Local para-athlete Layla Sharp has won a Silver medal at the 2022 All Schools Cross Country Championships, leading in the girls field of 19 competitors, including the 14/15 Years age group with a 40-second personal best time (PB).
Due to handicapping/scoring calculations within the Para-categories, Layla was ultimately awarded the Silver Medal.
Layla's mother Sam said "a 40-second PB, we can't be happier, it was a strong finish."
"Layla beat one girl by a km and was so close to beating the other girl (on adjusted time)."
"The time difference now is 5 minutes against the other disability she is up against, but she (Layla) is improving, so we don't care really. She is hitting the podium and was the 1st girl to come through."
"The scoring calculations in Para-Cross Country are now calculated on a 1500 m track event (world record times), so this has made it a lot harder, as Layla needs to beat a Cerebral Palsy competitor by 5 minutes in a 3 km race, which is basically finishing a kilometer in front."
Emmaus Catholic College had a special presentation to Layla at school on Wednesday 27th July and Tanya Davies, the Liberal member for Mulgoa, sent a special community engagement statement, which was read out in Parliament.
"Layla has aspirations to become a Paralympian as well as a desire to raise awareness and promote inclusiveness for those with disabilities," said Ms Davies.
"Layla, you are an inspiration to your community and I want to commend your abilities, not only in the track but also in the arena of supporting those with disabilities in sport."
This comes off the back of Layla's fantastic results at the Australian Athletics Juniors earlier this year - Read the full story.
Following the presentation at school, mother Sam Sharp said "Emmaus Catholic College has been fantastic in their unwavering support as she (Layla) makes her way to pursue her sporting dreams."
10 Oct 2022

Choosing a school and don't know where to start? Download School Selection Made Simple to help you choose a great local learning community to support your child's learning journey.