Athletics star on the rise
25 Aug 2022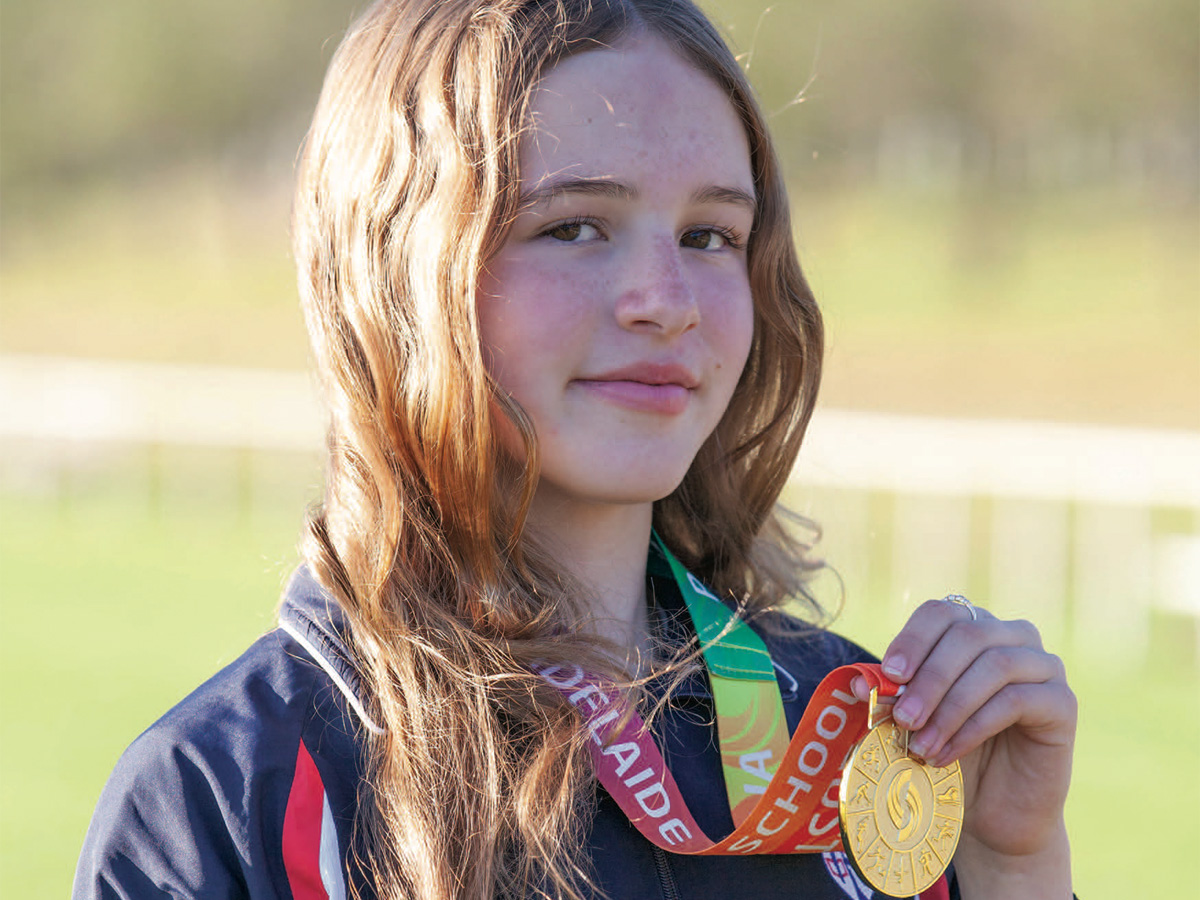 There's something very special about Cranebrook teenager Layla Sharp. Whether it's her incredible feats on the athletics track or her positive attitude towards her disability, this 14-year-old middle distance runner is a true inspiration and a worthy recipient of the Penrith Valley Sports Foundation Junior Sports Star Award.
Born with a vision impairment that causes her eyes to shake, Layla has been overcoming life's obstacles since she was a little kid.
She took up little athletics with Emu Plains whilst in primary school but had to stop competing in the evenings due to 'night blindness.'
A couple of years later, she decided to give athletics another crack when she joined Werrington Little Athletics centre.
When she was able to race during the day, things well and truly took off from there. In 2017, Layla competed at her first Nationals and absolutely loved the experience.
"To be honest, when I got into athletics, I never had a goal of making Nationals.... I just ran for fun," Layla told the Weekender.
"I didn't really process it in my head, I honestly can't remember much of it. I just remember running it and I was so happy to run."
"I didn't get into athletics with a goal of reaching great heights, but I'm glad I got into it and I'm glad where I am now."
In the ensuing years, Layla continued her upward trajectory in the sport of athletics. In April, the Year 9 Emmaus Catholic College student competed at the Australian Junior Athletics Championships, taking home a hattrick of silver medals in the 400m, 800m and 1500m races.
Competing in the T12 disability category for Athletes with vision impairment, Layla currently holds the Australian open-age 3km record, the Australian open age 1500m record, the Australian U20 800m record, and the Australian U18 400m record.
She also broke a 32-year record for Werrington Little Athletics Centre by a mainstream athlete for the 3km event, slicing the time by a whopping 36 seconds.
Coached and guided by former Olympian Ben St Lawrence, Layla said while the medals she wins are a nice touch, she enjoys smashing her own records more.
It's great to have all these awards to show off what I've done but I don't find the medals a big deal to me," she admitted.
"I'd prefer to come fourth and get a PB than to come first and not get a PB." But it isn't just the athletics track this legally blind runner is excelling in, she's also turning heads in cross country.
Just last month she competed at the NSW All Schools Cross Country event at Eastern Creek, finishing with a silver medal.
Declared by many as a Paralympian of the future, Layla Sharp is certainly on the right track to stardom.
I've heard a couple of people say that to me and I'd love to do it, I'd love to represent Australia," she said.
"I don't want to get too far ahead of myself, but I want to continue doing athletics, so hopefully I get there but we'll see what happens."
Layla Sharp's Junior Sports Star Award is all thanks to sponsor St Marys Leagues Club
10 Oct 2022

Choosing a school and don't know where to start? Download School Selection Made Simple to help you choose a great local learning community to support your child's learning journey.