Navy dream now a reality for Bailey
19 Sep 2022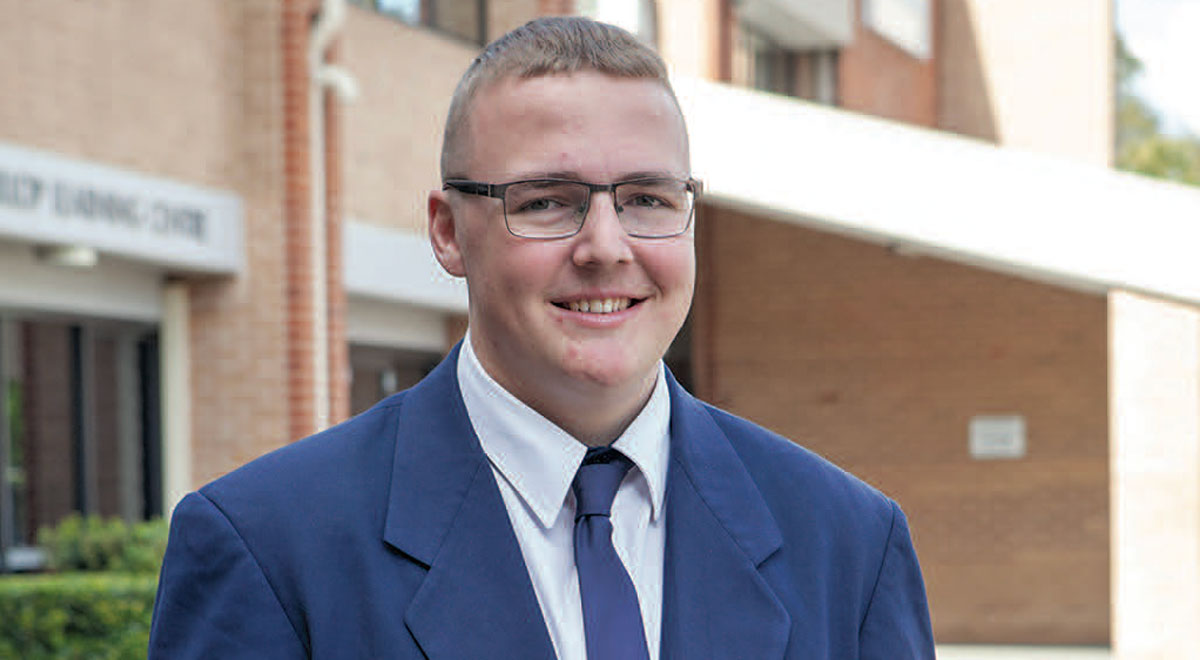 Bailey Gregory will join the Royal Australian Navy next year. Photo: Melinda Jane.
Penola Catholic College student Bailey Gregory has wanted to join the Royal Australian Navy ever since he was a young child. As of next year, this dream will become a reality.
With a family history in the Navy, Bailey was quick to follow in his siblings' footsteps and join cadets, which he worked his way through until completion.
"My eldest sister, who is 26, she originally joined cadets, and then so did my mum," he said.
"After a while, my eldest sister went off into the actual Navy, and then my mum stayed in, and then two of my siblings also went into cadets. Then, I joined following them."
Though he admits he had a quick stint with a different career goal, Bailey has known from a young age that being in the Navy was the dream job he wanted to pursue.
"At one stage I wanted to be a fireman, because my dad was a fireman," he said.
After my sister joined, I was sure I wanted to join the Navy.
When it finally came time for Bailey to take the leap and apply for the Navy, he said the process couldn't have been any easier. However, that doesn't mean there weren't a few bumps in the road.
"Originally, I wanted to join and work in the helicopters. They sent me down to Melbourne to do all the testing for that, but unfortunately my eyesight is not up to par for the helicopters," he said.
"I did a bit more research for the different jobs, and then I decided that Combat Systems Operator was for me."
As part of his role as a Combat Systems Operator, Bailey's main focus will be the safety of the ship, providing tactical recommendations about potential threats.
"You're the one who makes the ship safe," he said. "You're the one that looks at the radars, gives tactical decisions to the officers. We're able to fire the big cannons and missiles and all the guns on board, and just protect the whole ship."
Having not even completed his HSC exams, Bailey is ecstatic to have his future assured. "It feels amazing," he said. "To know that I have that lined up feels really good."
However, Bailey said that this path isn't necessarily a popular one, with many who have considered the path instead opting to pursue a university degree, or a trade.
"You hear people thinking about it, but sometimes not actually going for it," he said. But, Bailey couldn't be more happy with his decision to follow through, enabling him to not only defend his country, but also do a job that he loves.
01 Mar 2023

We are enrolling now! Attend your local Catholic school's Open Day to find out more.