The Sharp edge of the bat
25 Nov 2022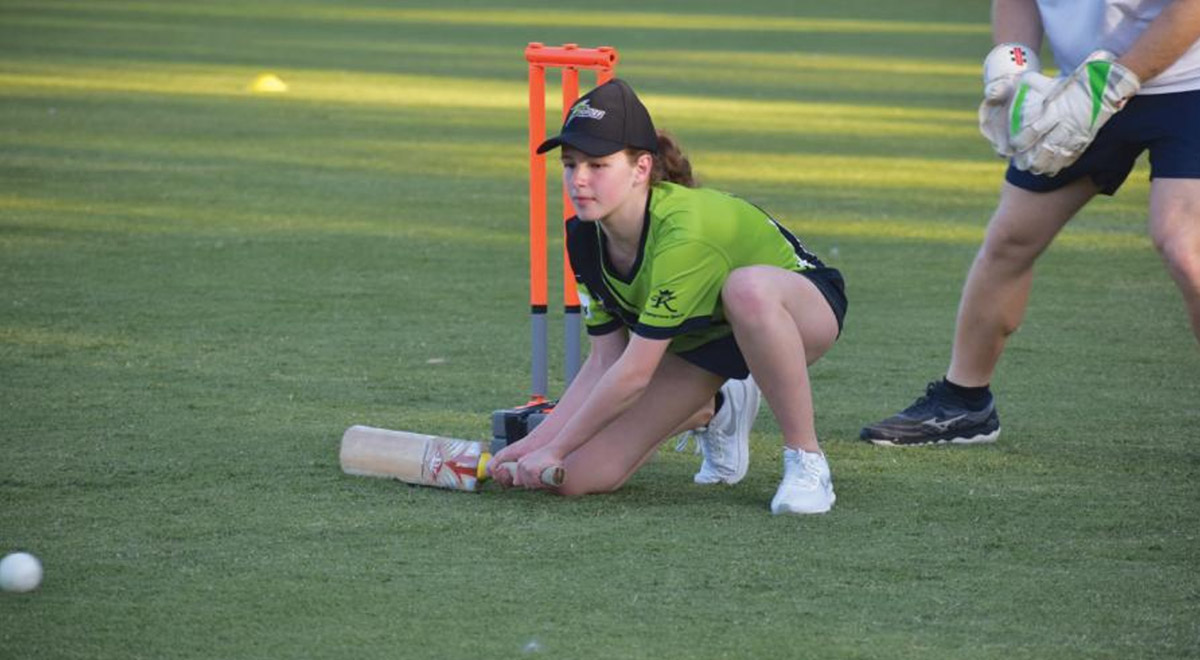 Layla Sharp training in Blind Cricket. Photo Credit: Nepean News
Fourteen year old Athletics and Cross country para-record holder Layla Sharp is preparing for one of the best trips of her life, headed to Adelaide SA for a training camp for Australia's blind female cricketers.
The purpose of the camp in Adelaide is to prepare the players for competitive cricket and have two women's teams compete against each other at the National Cricket Inclusion Championships (NCIC) in Brisbane in February next year.
Layla is currently a blind cricketer at club level, with the Sydney Thunder, and is one of the eight females who've registered to play blind cricket this season.
She is the youngest among the other women and girls, but is returning to cricket, having first played the game as a 9-year old in 2017.
Bearing a congenital sight impairment, Layla has been classified as Level B2 vision impaired, which means she has partial vision.
"When you're younger, you try to do multiple sports," said Layla.
As a result, she left cricket after a short stint and has since achieved outstanding results in Athletics, Cross Country and swimming.
Five years later, Layla has admitted the one thing she missed with her other sports was being part of a team.
"I did hang out with a couple of girls and made a few friends (in the other sports)," she said. Layla also realised team sports had their own appeal, so whilst continuing with athletics, Layla will also play cricket again this year.
Layla participated in the blind cricket trials at Cricket NSW's head office, Cricket Central, in September and loved being a part of it.
She has gone on to be coached by Jason Stubbs, General Manager, Blind Sports & Recreation, NSW & ACT, and is proud to be part of a team captained by Oscar Stubbs, one of blind cricket's finest players.
Layla's goal is to represent Australia in blind cricket. Other than her captain and coach, she says one of her greatest cricketing influencers was the late Shane Warne.
As befits her intensity and passion in her other sports, Layla is dedicated to being successful in cricket. She practises in the nets every Friday and spends her Sundays playing matches, or on her off-match days, training for at least three hours.
Layla trains at Cricket Central and is thankful to NSW Pathways manager Nic bills for organising a training spot for blind cricketers at Cricket Central.
"We take great pride in being able to work with cricketers of all abilities in helping them achieve their goal of representing NSW," Nic Said.
Layla is in Year 9 at Emmaus Catholic College, is a high-achieving student and has many academic accolades to her name. Layla said Emmaus has helped her balance studies and sport and in addition to being a good athlete, she wants to become a lawyer.
10 Oct 2022

Choosing a school and don't know where to start? Download School Selection Made Simple to help you choose a great local learning community to support your child's learning journey.