Honouring our longest-serving Catholic education staff
07 Dec 2022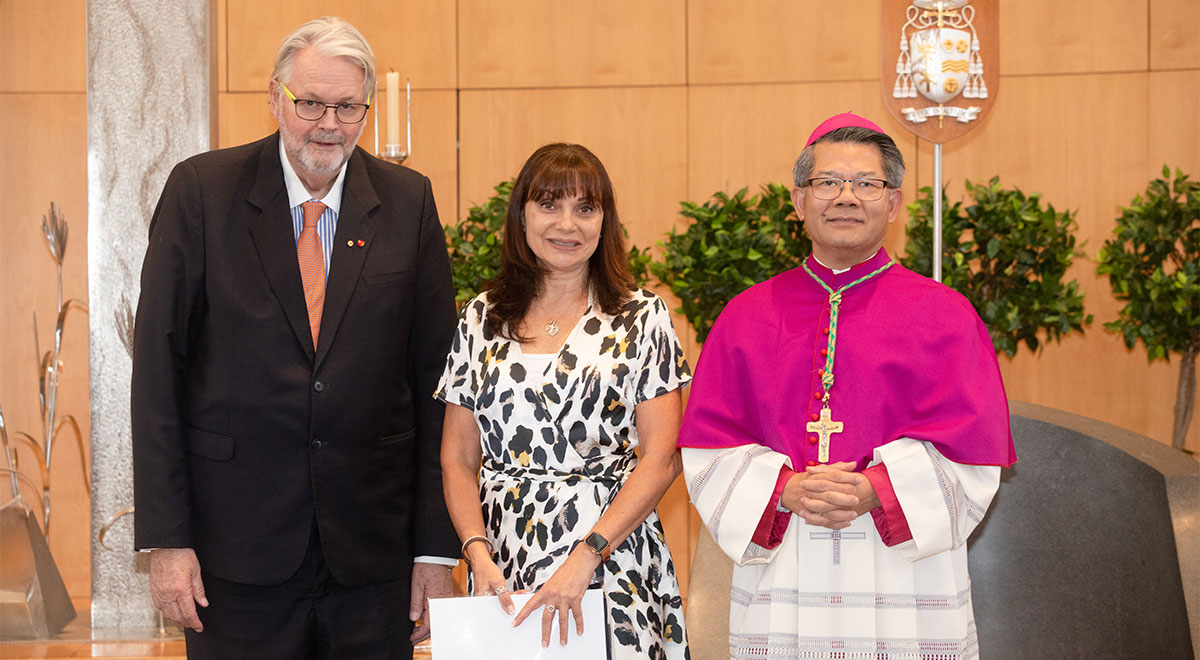 Colleagues, friends and family gathered at St Patrick's Cathedral in Parramatta to celebrate the significant contribution of Catholic Education Diocese of Parramatta (CEDP) teachers, leaders and staff who have served Catholic education for 35 years or more.
Almost 200 current staff have reached this incredible milestone. The longest-serving recipients deserve special mention for an amazing 50 years of service: Indira Fernades (Catherine McAuley Westmead), Carolyn Selem (Cerdon College Merrylands), Mary Thornton (St Matthew's Primary Windsor), Danuta Maka (St Michael's Primary Baulkham Hills) and Nicole Sprainger (Catholic Education Office); and 45 years of service: John Spradbrow (Holy Family Primary Emerton), Elizabeth McGregor (Our Lady of the Way Primary Emu Plains) and Ida Davison (Our Lady of the Rosary Kellyville)
CEDP Executive Director Greg Whitby AM, who will retire at the end of the year, is one of almost 30 staff to have reached 40 years of service.
"I feel so blessed to be here with my cohort - my friends and colleagues at this special time of my own career in Catholic education - the last weeks in fact!" Greg told the gathering.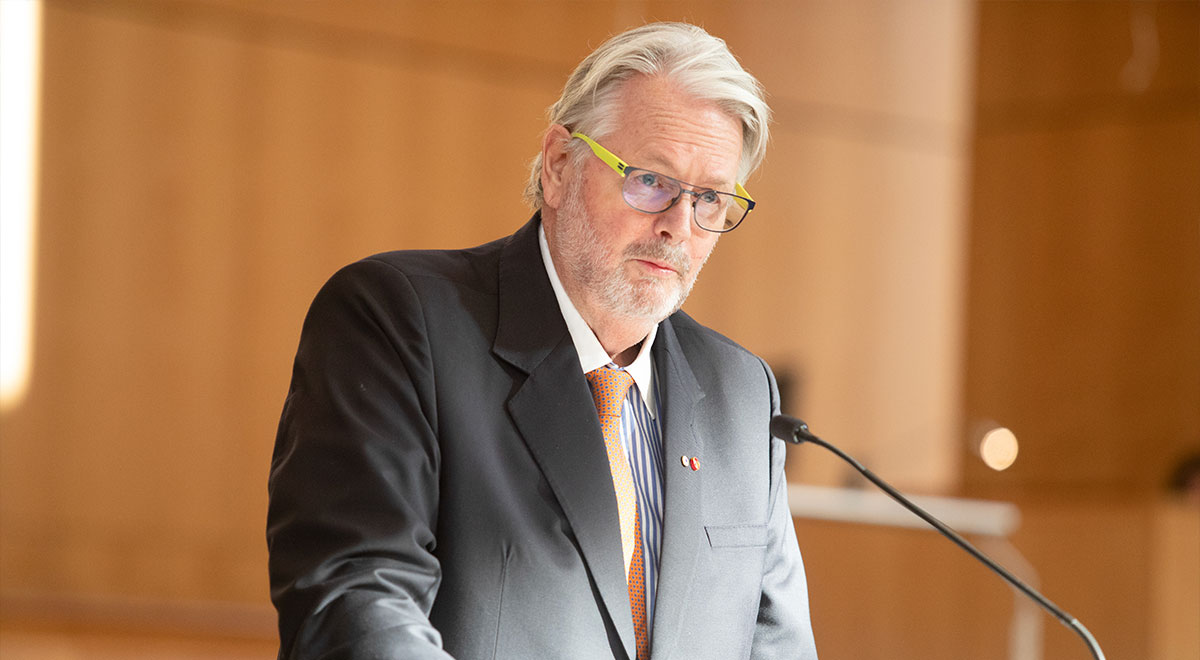 "I want to acknowledge how special and important it is to recognise your achievements - you have given so much of your life to the mission of Catholic education. Thank you for your service, particularly for the difference you have made to the lives of so many young people in Western Sydney and the Blue Mountains."
Melissa Scalone, Diversity Leader at Patrician Brother's Blacktown, will not only reach 40 years of service next year but all of it at the same school, having commenced there in January 1983.
"I was the Primary REC (Religious Education Coordinator) for five years. Then I moved to the high school and worked in learning support," Melissa said.
"I have had many opportunities during the time and have felt supported by the many beautiful staff I have worked with."
The increase in technology in learning and teaching and more focus on policies and procedures are two of the biggest changes Melissa has seen in education in the Diocese over her long career.
She said some of her fondest memories are from her early years as REC preparing the students for Confirmation each year.
"I got to know Bishop Bede very well and was often invited to lunch with him and the Parish Priests between Masses. Later on, when I had my own children, I asked Bishop Bede if he could baptise them and he did for both my son in 1993 and my daughter in 1997."
John Gildea is another staff member to reach 35 years of service.
His first role in the Catholic Education Office was as one of the inaugural VET Cluster Coordinators, coordinating the delivery of VET (Vocational Education and Training) courses across three high schools.
John has also been a project officer in Staff Services (now known as People & Culture), headed up Quality Review and Development team and later School Review and Improvement managing school compliance. He also worked in the Office of the Executive Director for a time before returning to the Learning Directorate. John has been Head of the Training, Compliance and Accreditation team since 2016.
"I have had quite a few diverse but often connected roles across the schools and office."
John believes CEDP is a great place to work because it provides opportunities for those who want to make an impact on people's lives.
"Because the work we do is challenging and rewarding and because as an employer they 'walk the talk', they care for their people and are true to the values they espouse," John said.
"My favourite memories always involve the people. Being here so long I have worked with so many wonderful people in the office and in the schools."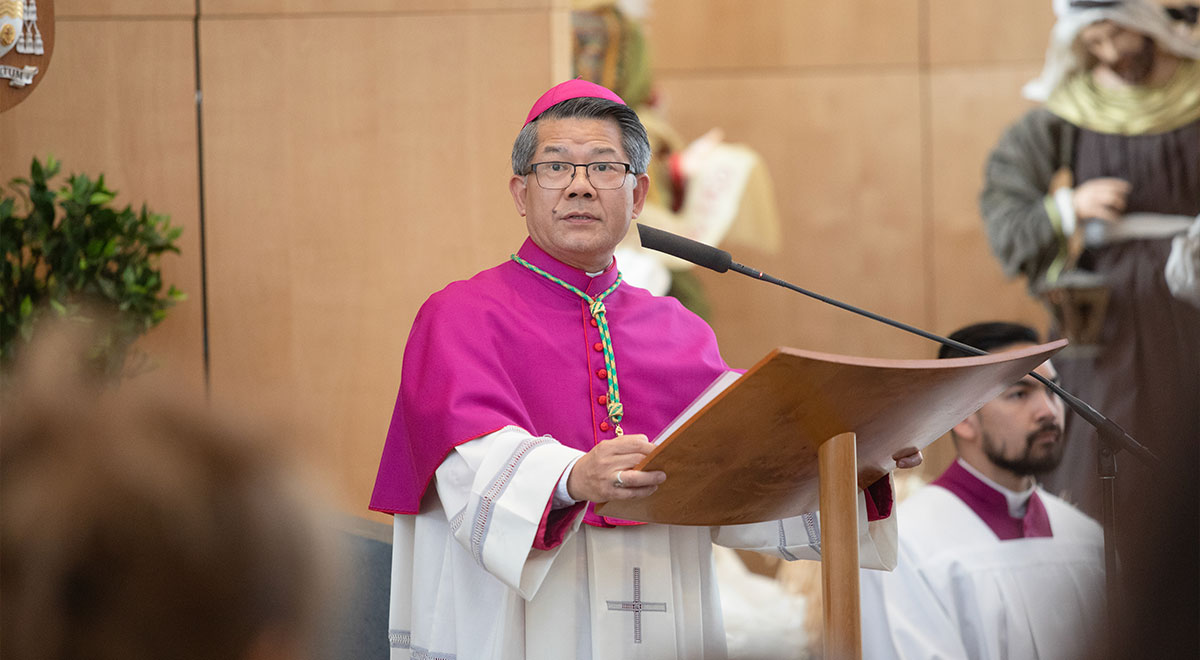 The staff recognition ceremony normally takes place every three years but was unable to be held in 2019 due to the COVID-19 pandemic.
Almost 4,000 staff who have achieved between five and 25 years of service will be honoured in the coming weeks at their current school or office.
Congratulations to all our long-serving staff and thank you for your dedication and valuable contributions to the mission of the Catholic Church in the Diocese of Parramatta.
View and download photos from this event: