"I want to make sure that other kids grow up the way I wish I did"
19 Dec 2022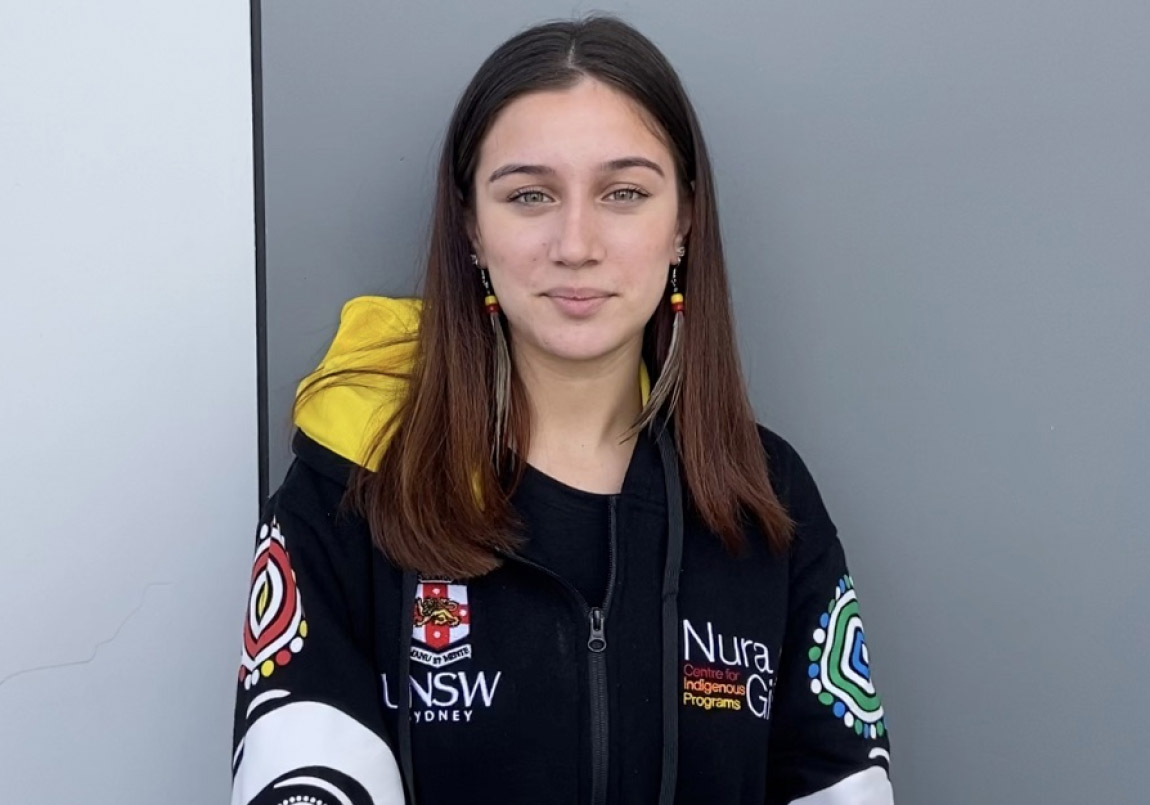 As year 12 exam results drop and highschool graduates around the country prepare to unwind over Christmas, young Wiradjuri woman Amira Osborne is giving back to young mob still in school.
The 17-year-old has juggled part-time work, internships and organising NAIDOC and Reconciliation week events in between hitting the books for her Higher School Certificate at St Agnes Catholic College in Rooty Hill.
She also served as vice president of her local Aboriginal Education Consultative Group division alongside traineeships with the AFL's sportsready program and business services education with the Commonwealth bank.
"Honestly, it's been pretty jam packed," Ms Osborne said of her last 12 months.
As many of her peers nervously anticipated the release of NSW HSC results on Thursday, Ms Osborne clicked through to see her marks with offers already on the table.
The University of Tasmania, Western Sydney and Macquarie University have all reached out ahead of enrolment.
Ms Osborne has big plans and they involve bringing a lot of people along for the journey.
"I went better than expected, especially with my marks," she said.
"I want to do a Bachelor of Education, and then go on to working with Indigenous kids, whether that be in the education system or even the justice system.
"While I had my traineeship with Commonwealth Bank, I ended up doing a certificate ii in Business.
I'm kind of thinking maybe I might carry that on and do some Indigenous management and things like that, because I also do want to work for an Indigenous business and maybe one day create my own.
Her former careers advisor Nashwa Karafotias said she will be thrilled to see Miss Osborne channel her abilities at University despite employment offers coming her way.
St Agnes principal Jeanette Holland as an "amazing young woman" with unlimited potential.
"She has a passion for being a teacher," Ms Holland said.
"She's already active in that space, going down to the primary schools and working with kids in Indigenous culture, immersion kinds of programmes and cultural awareness.
Whatever she turns her hand to she'll be really successful in.
Both Ms Holland and Ms Karafotias are looking to get Miss Osborne back through the school doors in the future.
It seemingly fits in with the end goal.
Realising her potential as a student has set the platform for helping others get as much out of their education as possible.
"I have a passion to be able to inspire other children," Ms Osborne said.
"I know that when I was growing up, I didn't know I had any of these opportunities. I want to make sure that other kids grow up the way I wish I did."
08 Sep 2023

Apply for the 2024 Teacher Scholarship Program today. Applications close Monday, 9 October 2023!

06 Nov 2023

This event will allow high school students and graduates the opportunity to have conversations and coaching sessions with experts from their desired field.