Meet OLN's new principal Matthew Bond
27 Mar 2023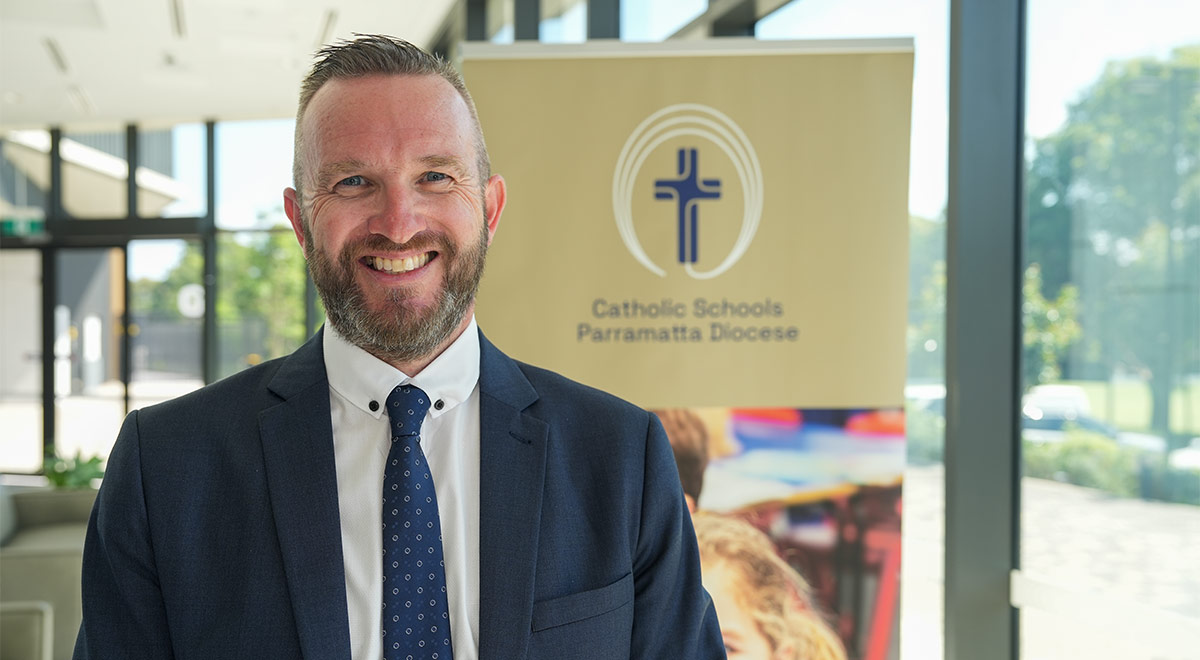 This year, Our Lady of the Nativity Primary, Lawson welcomes a new face to lead the school. At the start of Term One Matthew Bond took up the position of Principal, his first time in the role.
With 27 years teaching experience in the Diocese of Parramatta, Matthew brings many years of leadership experience, most recently at Trinity Catholic Primary Kemps Creek where he served as Assistant Principal.
For as long as he can remember, Matthew wanted to be a teacher and he spent many years practicing the part before university.
"As a child I would play 'schools' with my neighbourhood friends," he said. "We would take roll calls, read our favourite stories, and call out times tables." He would even re-mark the projects he did at school: "with a better grade of course!" he adds.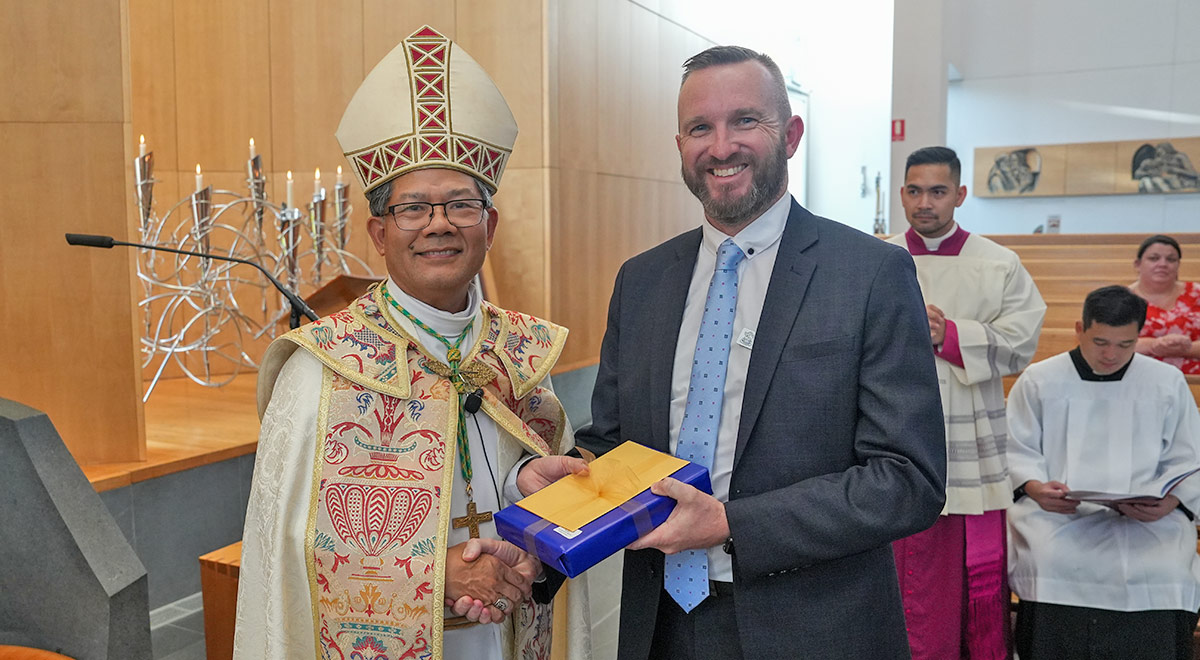 After several years teaching, Matthew said he knew he wanted to take his career into principalship after being given the opportunity to cover the role for a day.
"It was a 'Designated Survivor' moment," Matthew said. "I was a Beginning Coordinator at St Michael's Catholic Primary Baulkham Hills and the principal, Dr Jennifer Fraser, placed me in charge of the school for the day as the leadership team was off-site."
"I worked out of her office and imagined what I would do if I was in charge," he said. "I loved it and even though I didn't do much to lead the school that day, the trust I was given and the future responsibilities given to me by Dr Fraser gave me the confidence and capacity to take on greater leadership opportunities and focus on what was important in schools."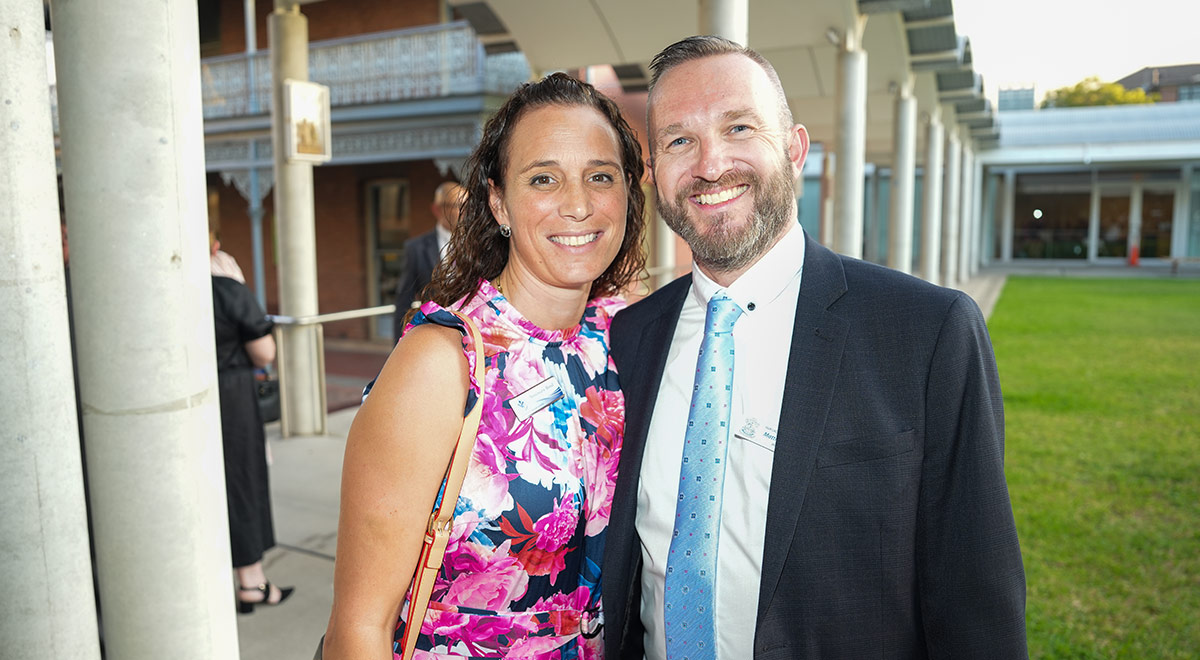 He also acknowledges the encouragement and collaborative leadership from Catholic Schools Parramatta Diocese principals Cameron Lievore, Scott Buchan and Cathy Hey who he worked with as assistant principal.
It is this experience of support and mentorship that Matthew credits with encouraging his career. He hopes he can foster that same experience for younger teachers at the start of their careers, with some sage advice.
"I tell them to think about the teachers who had the greatest impact on their lives, the positive and the negative. Learn from what they did, what to do and what not to do," Matthew said.
Be a learner, work collaboratively, seek advice, seek feedback and accept it.
Most importantly he adds:
Show initiative, put the students' learning and wellbeing before everything else and be the teacher that you would want to teach your own children.
As he nears the end of Term One, Matthew said he is enjoying learning more about the lovely community of Our Lady of the Nativity Primary Lawson.
"I hope to achieve wonderful experiences with the students where their learning is exciting and challenge my own learning as a Principal," said Matthew. "It is a big responsibility to serve the community that you are a part of."