Sacred Heart Primary Mount Druitt selected for Ampol Little Origin
29 May 2023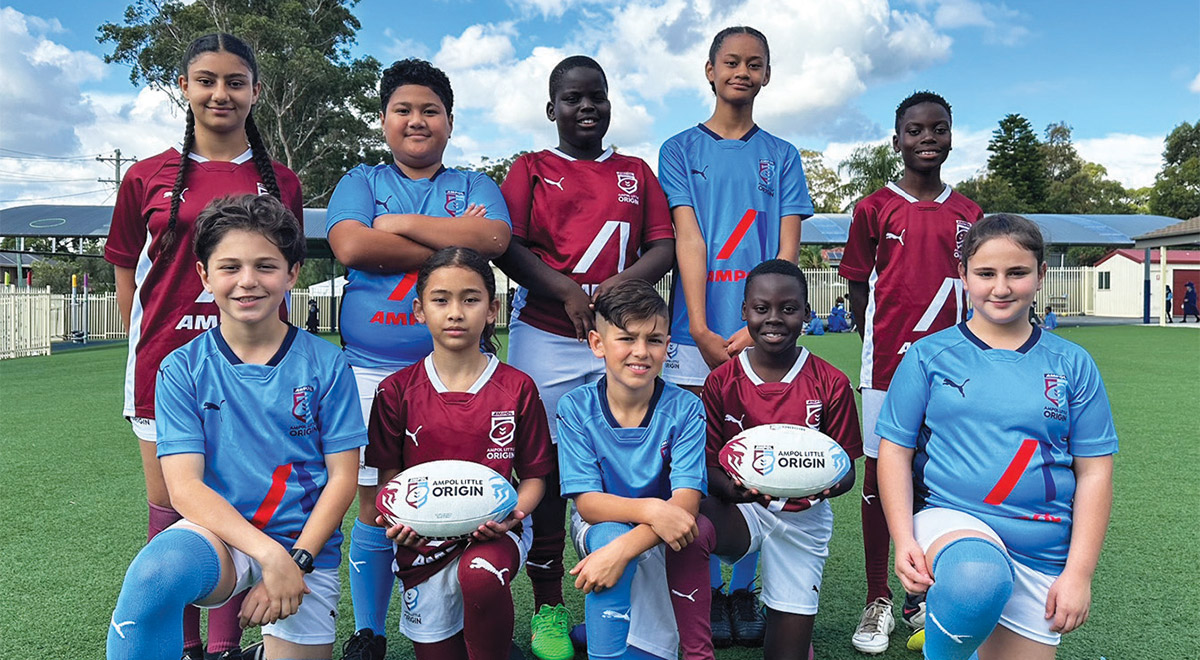 Ampol Little Origin winning students (L-R) Isaiah, Savannah, Leon, Marisya, Kosmo, Noel, Christine, Dekuan, Lisa, Depiny
The Ampol Little Origin initiative will see two New T South Wales schools live out their State of Origin dreams when they play on field at half time at Accor Stadium this Ampol State of Origin Series.
Local school Sacred Heart Primary Mount Druitt have been announced as lucky winners for Ampol Little Origin which will see 10 students don a Blues or Maroons jersey during Ampol State of Origin Game 3 when they take on fellow New South Wales School, Cessnock Public School.
In addition to their on-field opportunity, Sacred Heart Primary Mount Druitt will receive a $5,000 grant from Ampol going towards developing their Rugby League programs and educating students on the importance of health and wellbeing. Sacred Heart Primary Mount Druitt's Ampol Little Origin experience will also include an official NRL League Stars clinic hosted by Maroons and Broncos legend Sam Thaiday to help them prepare for their showdown.
"It's truly a great privilege for Ampol to be able to support grassroots rugby league and provide a once in a lifetime opportunity for our next generation of NRL stars. Our aim is to grow grassroots rugby league through creating memorable experiences such as Ampol Little Origin and help support schools through $50,000 in grants, which they can use to continue growing their programs and educating children on all aspects of the sport, including teamwork and mental health," said Ampol's Chief Brand Officer, Jenny O'Regan
08 Sep 2023

Apply for the 2024 Teacher Scholarship Program today. Applications close Monday, 9 October 2023!

06 Nov 2023

This event will allow high school students and graduates the opportunity to have conversations and coaching sessions with experts from their desired field.