Leaders unite for Synod 2023 forum
16 Jun 2023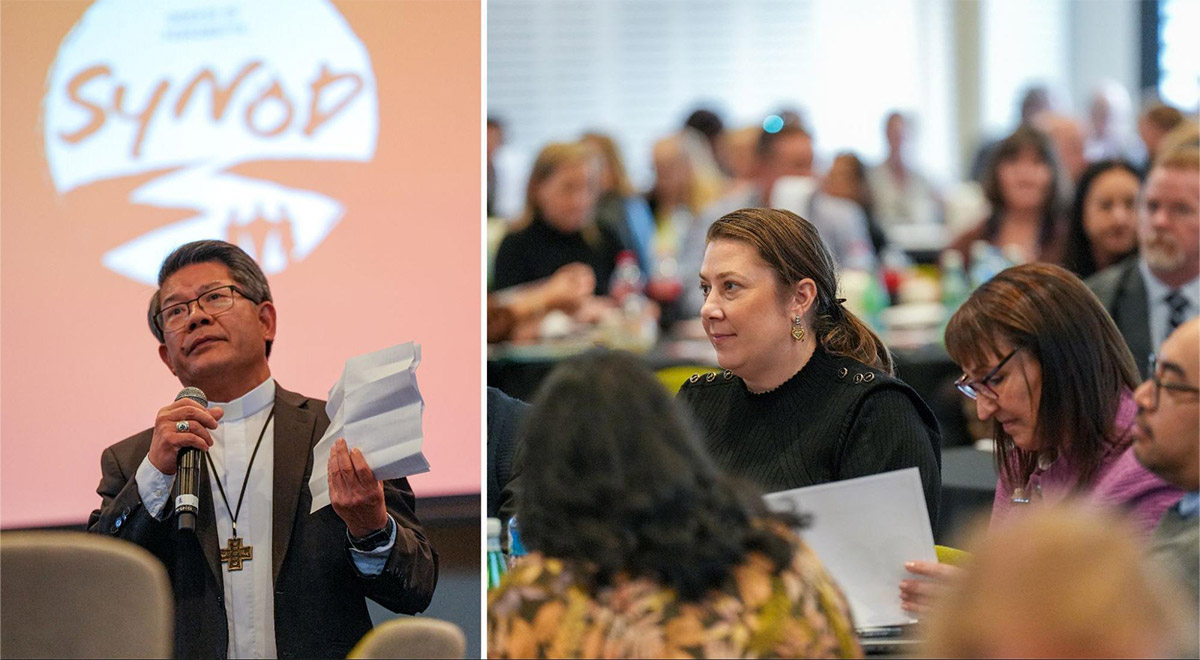 Principals, priests and Religious Education Coordinators (RECs) from across the Diocese of Parramatta came together for a special 2023 Synod forum at CommBank Stadium recently to listen, share stories and consider how our communities can contribute to the renewal of the Church in Western Sydney and the Blue Mountains.
It's an exciting time for the Diocese of Parramatta as its first ever Synod looks to bring our parish and school communities closer together to discuss important matters relating to the life and mission of the Church.
"The Synod offers us an invitation to have input and influence over the future of our Church and school communities," said St Monica's Primary North Parramatta REC Andrew Baker. "This invitation is for us to have our voices heard and also an opportunity to listen."
"It's much more about engagement with people at the local level and shaping the Church that they want to be engaged with. Schools can have a wonderful role in teaching and being an example of that," said Fr Greg Jacobs SJ from the Holy Spirit Parish in Mt Druitt.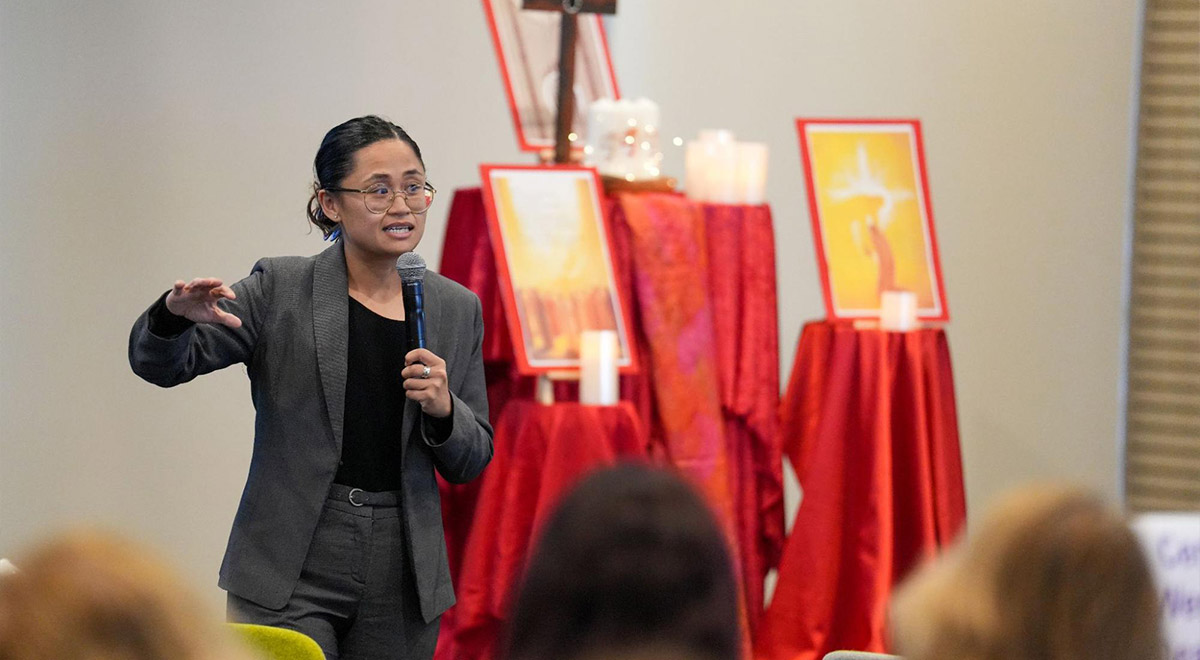 Qwayne Guevara, the Lead Facilitator of the 2023 Synod, told attendees of the importance of our schools getting involved in the Synod.
"Our families are in our schools and the voices of our students are so important because whatever decisions are going to be made will directly impact the way they see themselves and their role and responsibilities in the Church," she said.
Holy Family Primary Granville East REC Jodie Donlan hopes the Synod will be a transforming experience for her multicultural school community.
"The challenge will be in seeing things from the perspectives of others," she said. "We have a lot of experience of that at Holy Family and we're so excited to hear and share the stories from our amazingly diverse school community."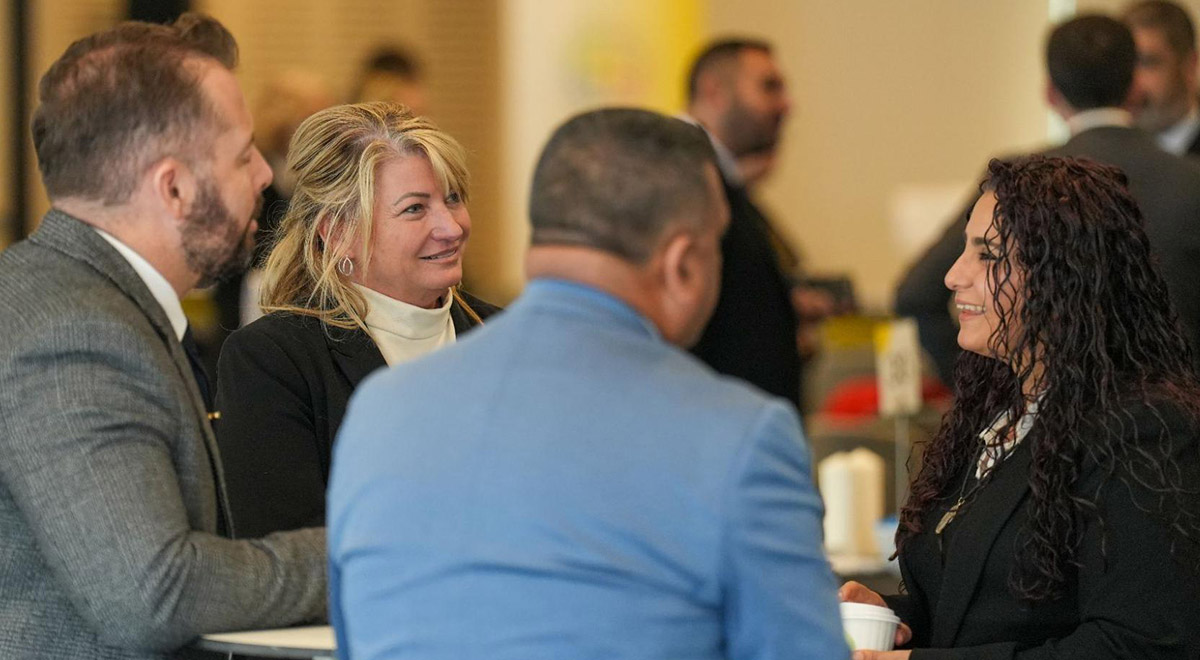 The forum also served as a wonderful opportunity for RECs and Principals to meet with members of the Clergy, listen and collaborate on the different ways they engage with their parishes and how that ties into educating students and families about the future of the Church.
"Being from the Blue Mountains, we really cherish any opportunity to engage with other schools in the Diocese which is a reason why days like these are so special and it also speaks exactly to what the Synod is about," said Lauren Maund, Our Lady of the Nativity Primary Lawson REC. "It's really lovely to be under the same roof as priests, principals and RECs, to be on the same page and to listen to each other's voices and to be heard. We're on this journey together."
"As our parish priest Father Michael shared with me, it is like sitting on an old mat, while weaving a new mat," added Carol Day, Our Lady of the Way Primary Emu Plains REC. "We bring our staff and families with us as we journey together, side by side and our hope is to reach out to the marginalised, give everyone a voice and meet people where they are."
"We hope to involve staff, students, and parents in providing feedback that will reflect our community, and encourage ongoing synodality," said Maria Pastoors, CathWest Innovation College Leader Prayer, Liturgy and Formation.
Diocese of Parramatta Bishop Vincent Long encouraged leaders to invite friends, family or community members to a meal to discuss the Synod, host a local consultation at their parish or school and fill out a submission form online.
"The success of the Synod relies on your participation," said Bishop Vincent. "I want to hear from our entire community, each person from all walks of life."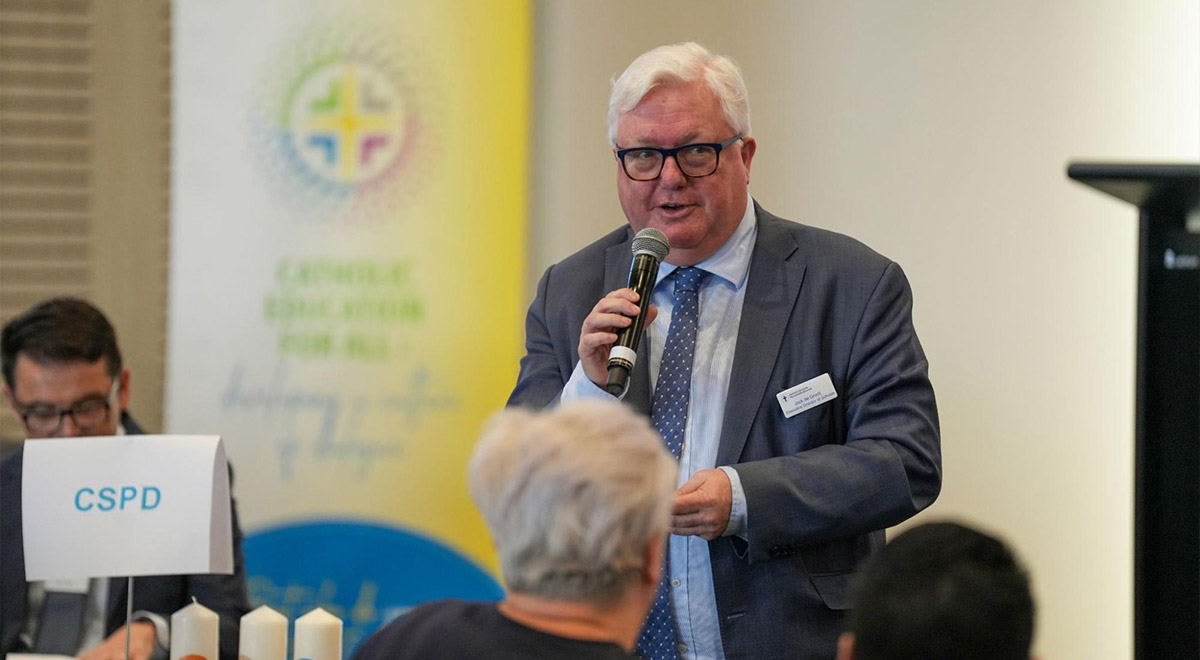 "It's so important that schools, leaders, students, parents, teachers... all those in our communities actually lend their voice to the Synod and highlight the things you want to ignite in the Diocese," said Jack de Groot, Catholic Schools Parramatta Diocese Executive Director. "We all have to step up to our leadership role to create a future Church that meets the needs of the people of Western Sydney and the Blue Mountains.
In her role as Lead Facilitator, Qwayne Guevara is looking forward to visiting parishes and schools throughout the Diocese to support leaders in capturing everyone's stories so they can be submitted to the Synod.
A series of Deanery consultations are due to be held throughout June before the main Synod 2023 event in October.
View and download photos from this event