Haka Warriors finale celebrates success of cultural identity program for Pacifika youth
08 Sep 2023
The culmination of a 20-week cultural identify program for Pacifika youth was held on Friday, with the 2023 finale of the Haka Warriors program.
Delivered by PCYC Blacktown in partnership with NSW Police, Haka Warriors gives voice to Pacifika youth through cultural identify by connecting them with their cultural heritage through Haka.
The program instils a sense of pride in the cultural identity of Pacifika youth, and by encouraging young people to make positive choices, new leaders have emerged from the program with a stronger sense of identity and confidence.
The program has grown rapidly since its inception in 2019, with 850 students from 20 high schools from North and South West Sydney, the Central Coast and the Eastern Suburbs participating in the transformative and values-driven program this year.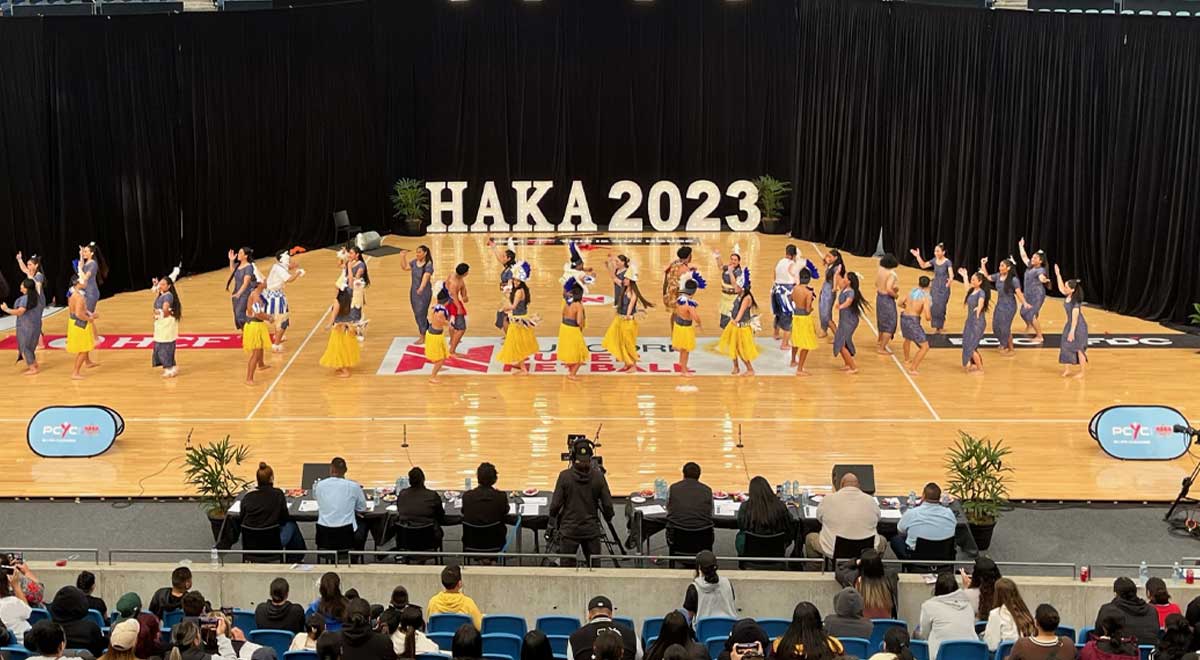 The Haka Warriors finale was held at Sydney Olympic Park's Ken Rosewall Arena.
PCYC Blacktown Haka Warriors program leads, JoJo Lee and Tom Vakai, said the unique approach of Hakka Warriors has proven to be instrumental in nurturing the confidence for young people to find their voice, proud and knowledgeable in their cultural identity.
The Haka Warriors team visits high schools to facilitate mentoring and leadership sessions, where students not only learn the Haka but also values that stem from it such as resilience, identity, decision-making, fostering a strong and safe environment of holistic growth, and personal development.
Ms Lee and Mr Vakai said young people and schools trust the Haka Warriors leadership and delivery team because they are truly authentic.
Lead teacher for the Haka Warriors program at Hassall Grove's St Clare's Catholic HighSchool in Western Sydney, Katherine Alfafara, said the program has a profound impact on the students' attitudes and engagement levels.
"Our students' attitudes towards everything have become more positive. They are more engaged with school and their attendance is up," Ms Alfafara said.
The benefit of having the students more engaged, and the flow-on effect of that to other students, is life changing.
Rooty Hill High School were crowned overall winners of the competition, overcoming Blacktown Collective in the final Haka-off of the day.