Greg Whitby is a teacher, advocate, administrator and leader. His mission to transform schooling for every child and young person is driven by a strong commitment to justice and equity.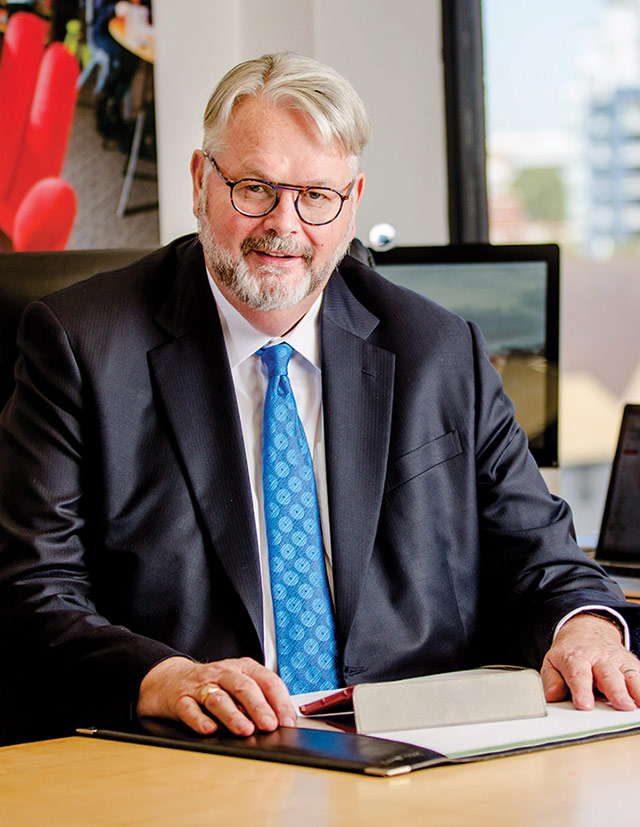 Dear families and colleagues,
Catholic Education Diocese of Parramatta is part of the evangelising mission of the Church. Our schools are Christ-centred learning communities who seek the highest educational outcomes for every student.
Under the leadership of our Bishop, we are committed to working collaboratively with our pastor and parishes and our families in the religious and faith formation of our students and staff.
In providing a strong educational foundation for the future, we are committed to our strategic intent to improve the learning outcomes of each student and ensure our teachers have professional and rewarding working lives.
Our Quality Catholic Schooling framework identifies four domains - leading learning, learning and teaching, community of learners and learning environments to drive continuous improvement across every one of the schools in the diocese.
My blog provides an opportunity for me to regularly comment on issues impacting on schooling. I invite you to read the posts and join in the conversation.

Gregory Whitby AM, KSG
Adj. Prof. (UBSS), Fellow Western Sydney University
Executive Director
Catholic Education Diocese of Parramatta