Our Executive Director
Greg Whitby - teacher, advocate, administrator and leader transforming schooling for every child.
Dear families and colleagues,
Catholic Education Diocese of Parramatta is part of the evangelising mission of the Church. Our schools are Christ-centred learning communities who seek the highest educational outcomes for every student.
Under the leadership of our Bishop, we are committed to working collaboratively with our pastor and parishes and our families in the religious and faith formation of our students and staff.
In providing a strong educational foundation for the future, we are committed to our strategic intent to improve the learning outcomes of each student and ensure our teachers have professional and rewarding working lives.
Our Quality Catholic Schooling framework identifies four domains - leading learning, learning and teaching, community of learners and learning environments to drive continuous improvement across every one of the schools in the Diocese.
My blog provides an opportunity for me to regularly comment on issues impacting on schooling. I invite you to read the posts and join in the conversation.

Gregory Whitby AM, KSG FACE FACEL Adj. Prof. (UBSS), Fellow Western Sydney University
Executive Director
Catholic Education Diocese of Parramatta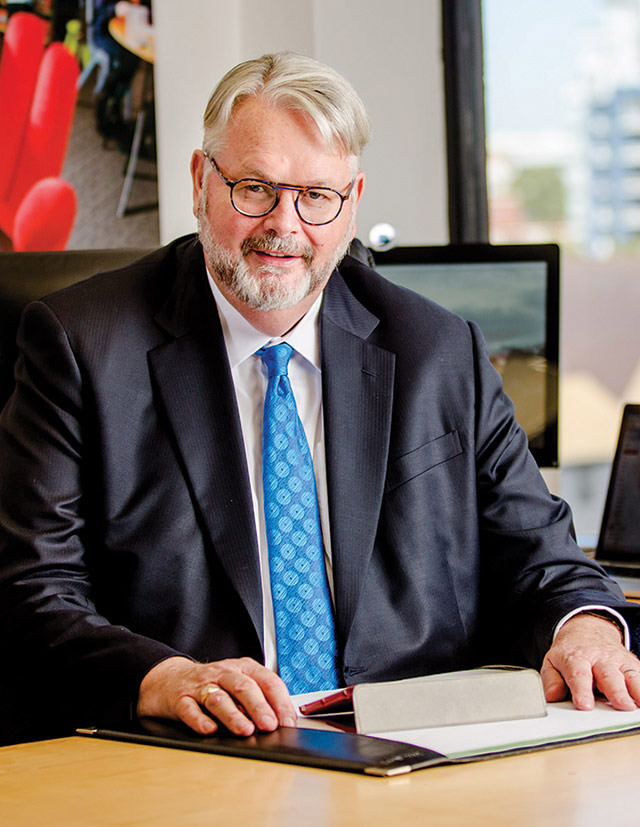 Executive Director in the Media
Greg Whitby Biography
KSG BA DIPED MED GRADDIPRE MMGT JP
As a Catholic Education leader in the Parramatta and Wollongong Dioceses in NSW, Greg has led significant cultural change with a focus on innovation, collaboration and investment in teachers' learning. Prior to this, he was a teacher and school leader in government and Catholic schools. He has also lectured in the faculty of business at Western Sydney University.
Greg's service to education has been recognised with the award of the Australian Medal (AM) and the award of a Papal Knighthood in the Order of St Gregory the Great in 2013. He has received a presidential citation from the Australian Council of Educational Leaders and in 2017, he was awarded the Sir Harold Wyndham Medal for his contribution to the education of young people in NSW.
Greg has written extensively about education including as the author of Educating Gen Wi-Fi. His weekly column on education "Top of the Class" is syndicated across 22 NewsLocal papers in NSW. His contribution to the public debate has led to many media appearances including on Sunrise, The Project, The Drum, The Conversation Hour, Mornings with Wendy Harmer and Richard Glover's Drive. Greg's advocacy for change and innovation has also led to many international conference addresses, including the invitation to present to the Congregation for Catholic Education's first World Congress in Vatican City in 2015.
Greg will continue to challenge accepted thinking about learning and teaching for the change education can bring for all of us.