NAIDOC Week: a time for healing
05 Jul 2021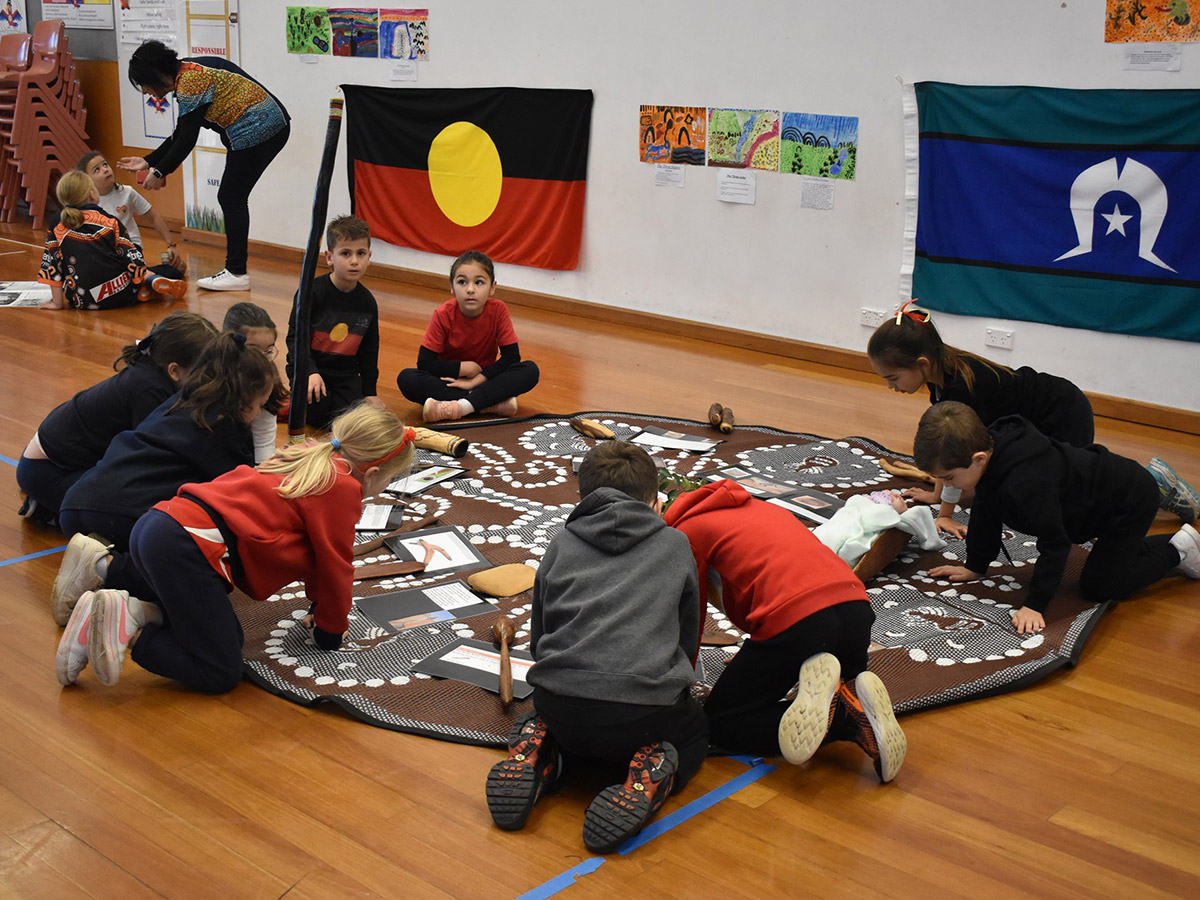 Students at Holy Family Primary Luddenham enjoyed the chance to share culture as part of an early NAIDOC event.
With NAIDOC Week to be held during the July school holidays, several Catholic Education Diocese of Parramatta schools got in early and held special events during the last weeks of Term 2. NAIDOC celebrations are just one way CEDP is supporting Reconciliation as it works towards its first Reconciliation Action Plan to be launched later this year.
"We began this year with a very powerful gathering of our leaders focused on Aboriginal Education," said Director Learning Maura Manning. "Recognising NAIDOC Week is the next step as we continue to put our commitment to Reconciliation into action."
Heal Country! is the moving theme of this year's NAIDOC Week to be held from 4 to 11 July. The annual event is an opportunity for all Australians to celebrate the history, culture and achievements of Aboriginal and Torres Strait Islander peoples.
With 80 Catholic schools across Western Sydney and the Blue Mountains, school-based NAIDOC Week celebrations are a chance to share culture with 43,000 students. At Holy Family Primary Luddenham students were involved in a range of ceremonial and creative activities to enhance their understanding of Aboriginal culture.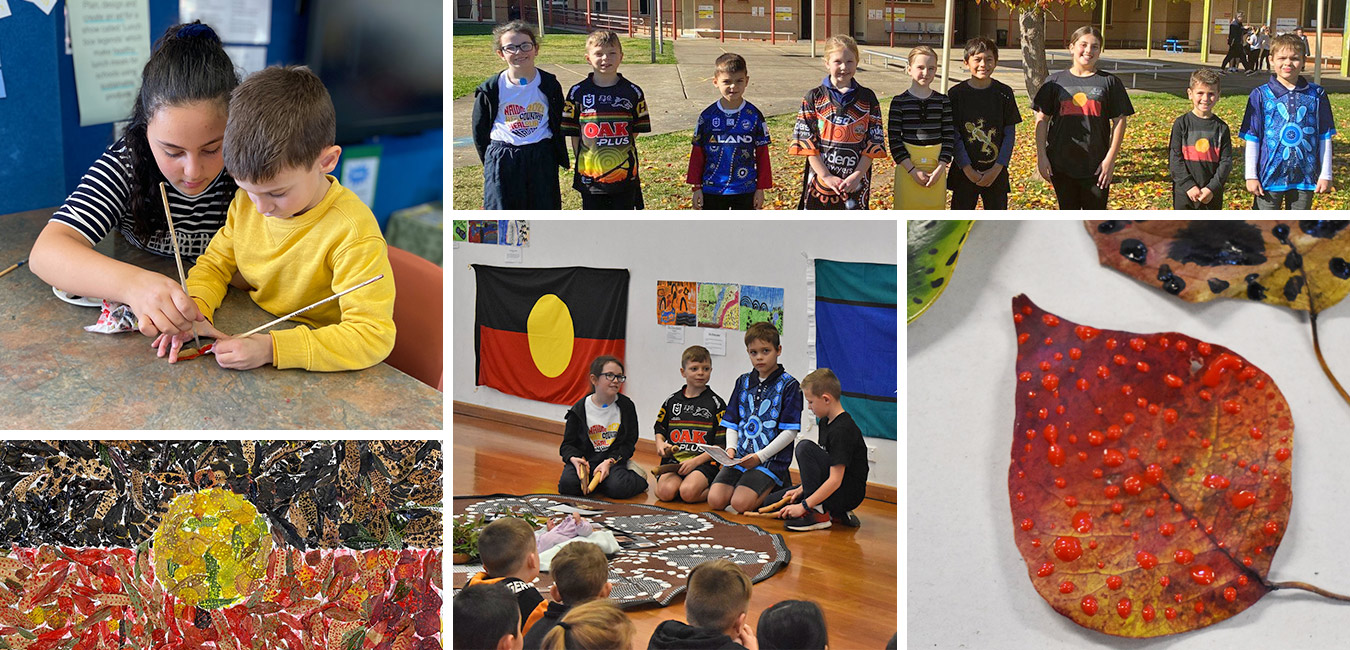 Holy Family Luddenham students in a range of ceremonial and creative activities to enhance their understanding of Aboriginal culture.
Catherine McAuley Westmead set up a wonderful display in their library to celebrate and recognise some of the many Aboriginal and Torres Strait Islander people we should all know more about, such as authors Dr Anita Heiss and Sally Morgan; Cynthia Lui, the first Torres Strait Islander elected to Queensland State Parliament and the first female Member for Cook; and preacher, inventor and author David Unaipon who features on the $50 note.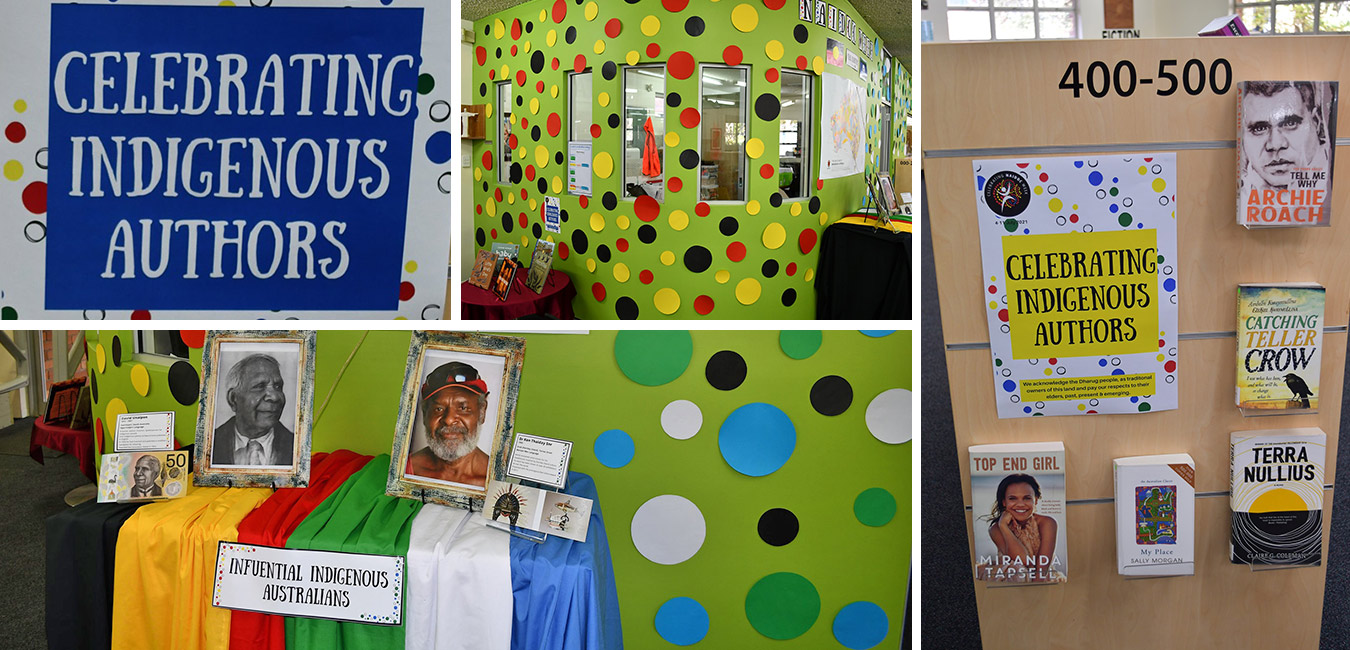 A library display was a chance for students to learn more about the achievements of Aboriginal people in Australia.
While at Patrician Brothers' College Blacktown, students participated in a smoking ceremony and learned more about the meaning and purpose behind these important rituals. This event was led by CEDP's Jarara Indigenous Education Unit Aboriginal Cultural Officer Josh Sly.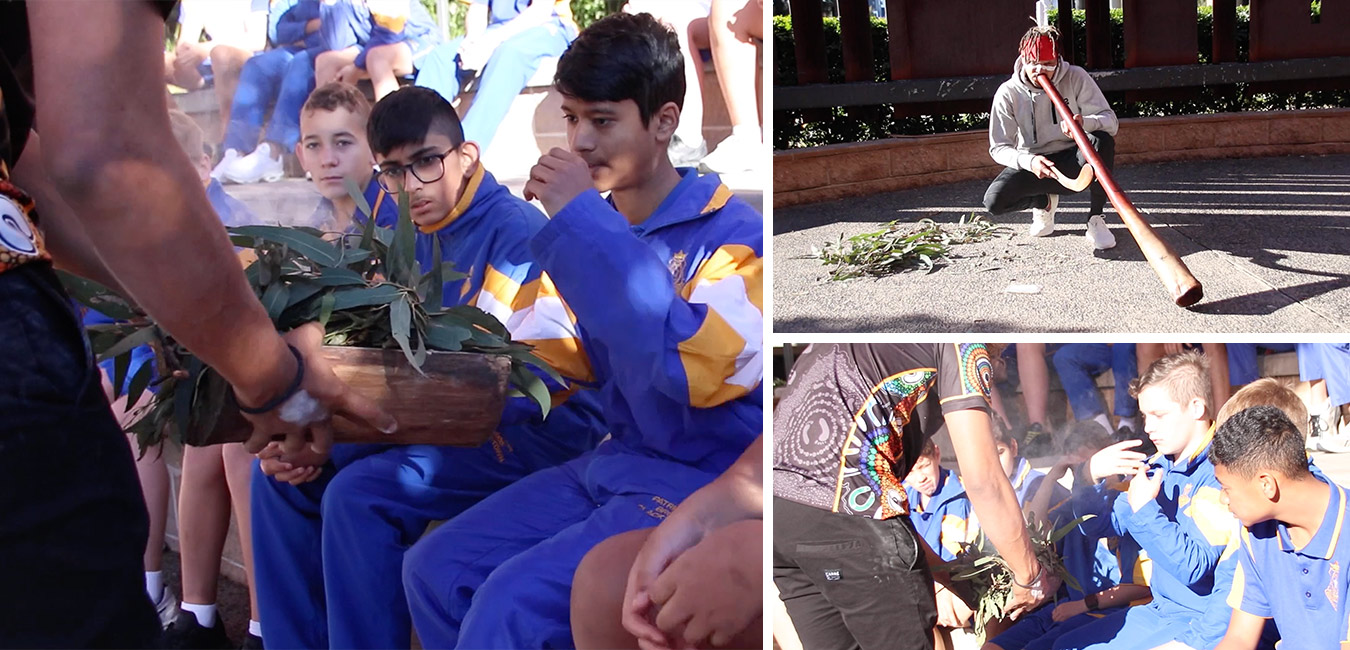 COVID-19 restrictions permitting, other schools will celebrate NAIDOC Week at the beginning of Term 3. These events are likely to be as various and joyful as commemorations of Reconciliation Week recently, such as the beautiful Sea of Hands at Our Lady of the Nativity Primary Lawson which you can read about here.
CEDP plans to commemorate NAIDOC Week with a staff event later in July that will include a smoking ceremony and a range of information sessions and interactive activities to enhance understanding of Aborginal culture and heritage.
An important message of acknowledgment on behalf CEDP
Find out more about NAIDOC Week
11 Oct 2022

The 2022 Conference will provide a unique opportunity for people to explore effective and culturally appropriate strategies and current practices targeted towards 'Closing the Gap' in educational outcomes for Aboriginal and Torres Strait Islander children and young peoples.

22 Feb 2022

We are enrolling now! Attend your local Catholic school's Open Day to find out more.

12 Dec 2021

Choosing a school and don't know where to start? Download School Selection Made Simple to help you choose a great local learning community to support your child's learning journey.