Local students' quest to secure our future
06 May 2022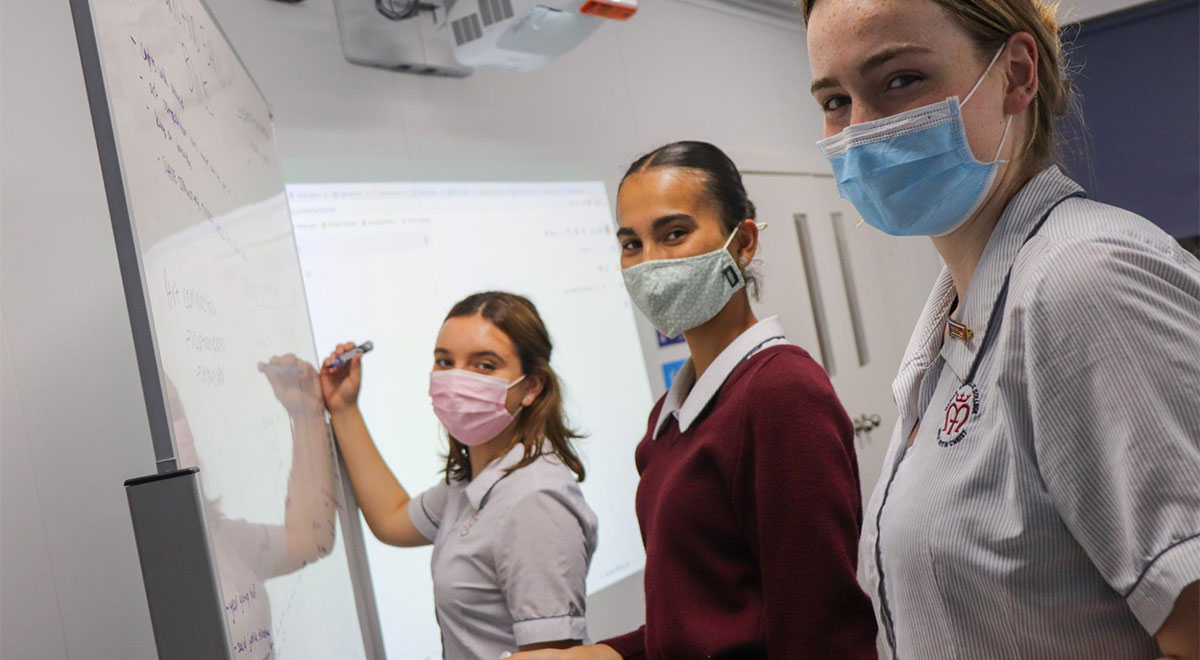 Schools from the Catholic Education Diocese of Parramatta are paving the way for ecological justice as students commit to promoting eco-friendly practices and supporting remote communities around the world.
Inspired by Pope Francis' encyclical letter, Laudato Si, calling for "swift and unified global action", the young leaders are dedicated to developing strategies at a local, national and global level to address the critical issues associated with the environment.
This also aligns with the Diocese of Parramatta's recent Laudato Si Action Campaign Launch which commits the organisation, schools and parishes to a seven-year journey towards achieving seven Laudato Si Goals.
Schools played their part by participating in last year's Catholic Earthcare Youth Summit, a program focused on empowering students through opportunities for environmental advocacy and action.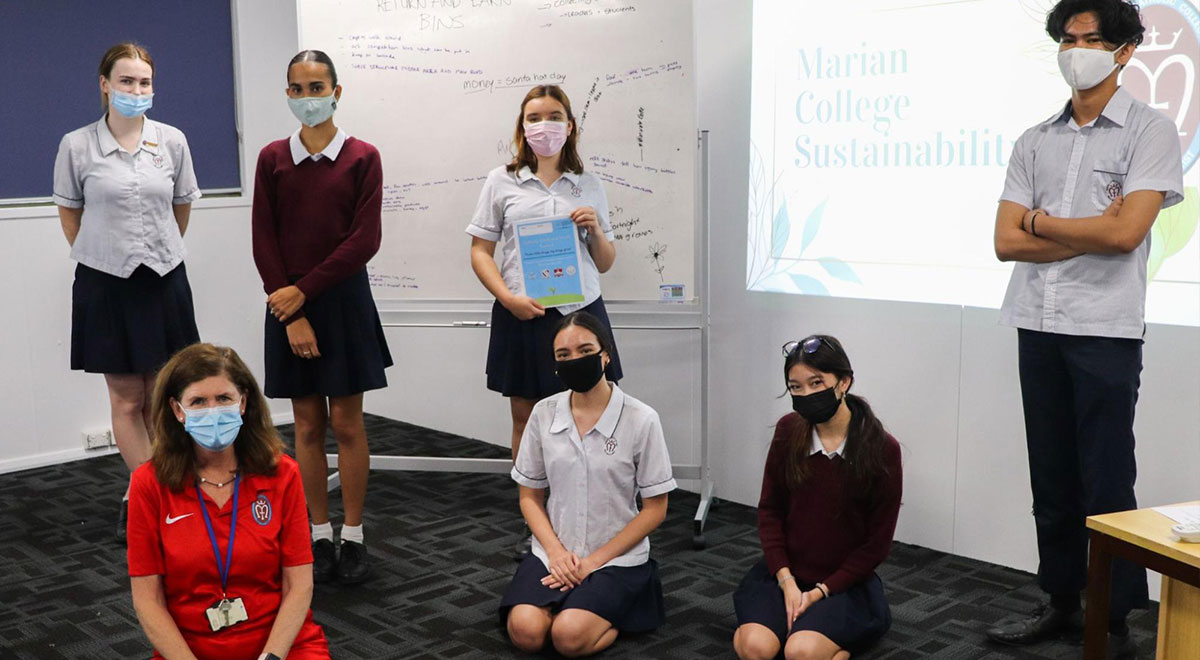 Hosted by Caritas Australia and featuring guest speaker Diocese of Parramatta Bishop Vincent Long, schools such as Marian College Kenthurst, Gilroy Catholic College Castle Hill, Bede Polding College South Windsor, Catherine McAuley Westmead and Delany College Granville were united in designing and leading a one-day event based on environmental strategy and improvement.
"We must learn that less is more. We must learn to envision a new economy that shifts away from consumption and exploitation to one that celebrates radical interdependence and reciprocity within diverse webs of life" said Bishop Vincent.
"Part of today's Catholic Earthcare Youth Summit is that we all reflect on what actions you or your school communities have already taken and how you can develop that good work further".
Social and environmental justice is already a strong value at Marian College Kenthurst with a strong belief in the capacity and responsibility of students to contribute significantly to those in need.
"During Term 1, we supported Caritas' Project Compassion, raising funds to help communities in Cambodia purchase chicks, increasing their supply of food and ability to earn an income", said Marian College Religious Education teacher Meg Thomas. "Term 2 focused on the annual St Vincent de Paul's Winter Appeal, with students donating winter clothing and raising funds on our Scarf and Beanie Day".
In addition, the "Sew a Smile" initiative is a further reflection of the selflessness and generosity at Marian, involving over one hundred students across all grades in sewing colourful pillowcases into delightful little dresses and shorts for children in need.
These are then sent to some of the most underprivileged communities in the world including Timor Leste, Sierra Leone, Philippines, Papua New Guinea, Fiji and Uganda with 4,000 garments sent to date.
Additionally, collaboration with Dr Michelle Ryan from the University of Western Sydney has seen the development of the 'Platypus in Situ' program, where senior students are trained as "Platypus Experts" to then educate local primary schools and the wider community on the importance of protecting one of Australia's most loved monotremes.
Along with school initiatives and strategies, students were invited to write some nature poems as part of the Catholic Earthcare Youth Summit as a symbol of their commitment to responding to the cry of the earth and the cry of the poor.
"The effects of our actions are harmful," said Marian student Georgia Kelly in her poem. "The natural world around us is beautiful, sacred and irreplaceable. Let's not ruin it".
03 Feb 2023

Choosing a school and don't know where to start? Download School Selection Made Simple to help you choose a great local learning community to support your child's learning journey.