Schools Totem project inspires cultural understanding
04 Oct 2022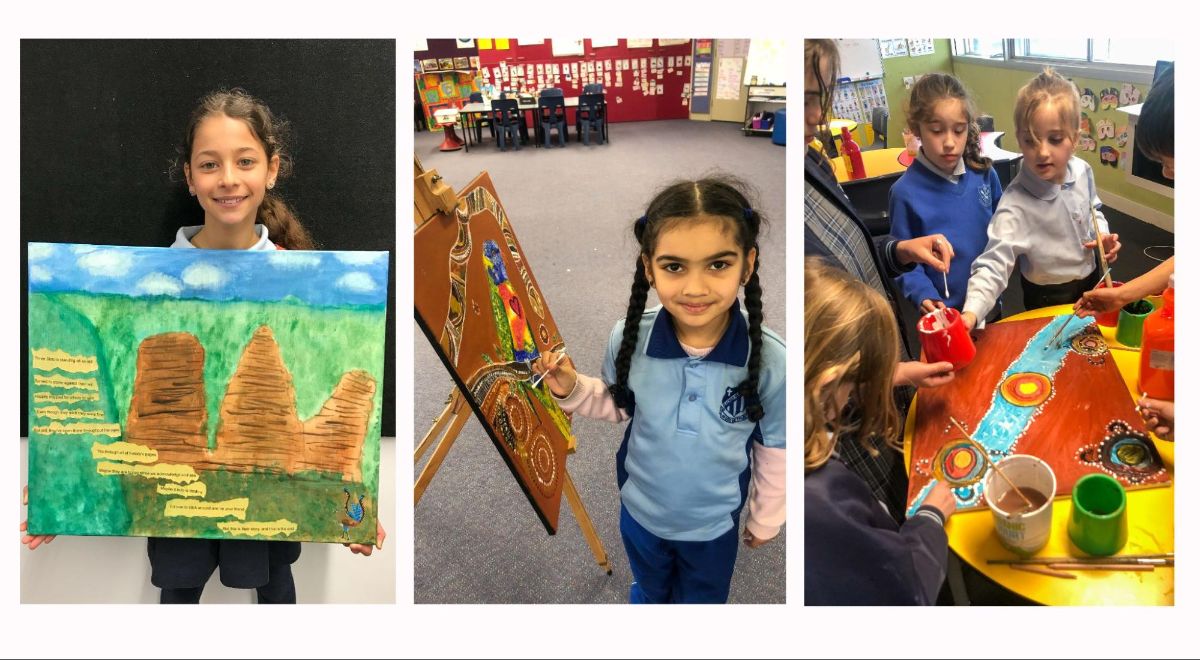 Students, teachers and parents from Catholic Education Diocese of Parramatta (CEDP) schools across Western Sydney and the Blue Mountains are collaborating on an important learning project to more deeply understand Aboriginal and Torres Strait Islander peoples, the Dreaming and their connection to Country and identity.
The 'Totem Project' invites school communities across the Diocese of Parramatta to select a school totem and create an artwork that represents their unique school story and its connection to Indigenous culture.
A 'totem' is a natural object, animal or symbol that links individuals to the environment. In Aboriginal culture, these totems are a metaphysical connection of the Dreaming and represent an obligation to care for and protect these totems.
"The beauty of this project is that as a team we metaphorically tossed a pebble in the river and it has sent ripples through our CEDP community where the actions of individuals and teams have had far-reaching effects," said Julie Waddell, Jarara Indigenous Education Co-ordinator.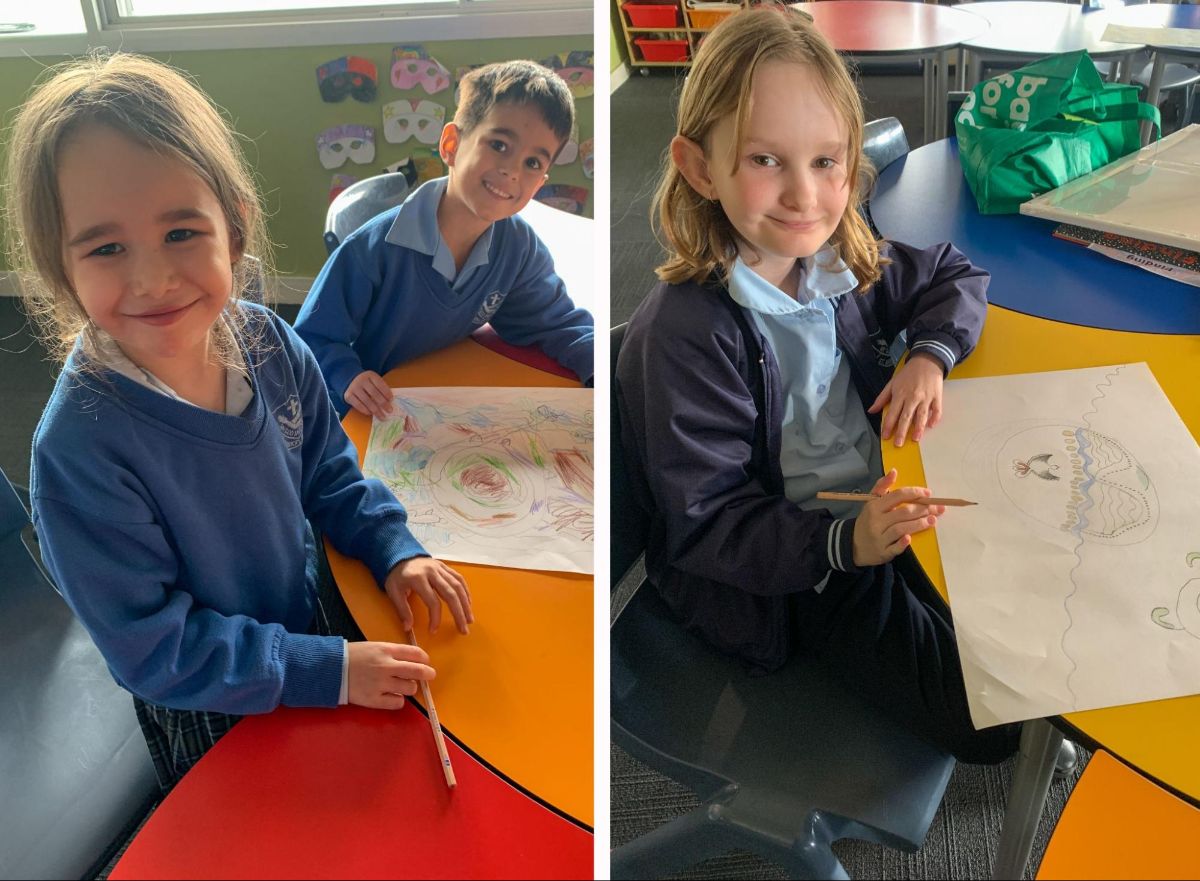 The community at St Monica's Primary Richmond selected the Hawkesbury River (Deerubbin/Dyarubbin) as their school totem for its ability to divide and bring the community together, as seen during the 2022 flooding and for the school's important location on Dharug land.
"The Hawkesbury River is significant as it is close to our school and it's an important part of our community," said Year 5 student Nicholas. "Aboriginal people back in time used it as their water supply. Many students and families cross the river to reach places."
"The painting is amazing and really shows our identity," added Year 3 student Izzy. "We chose the Hawkesbury River to be our school totem because it's an important part of our community and because the Dharug people were the first settlers in the Hawkesbury area and this was how it all began many years ago."
Not only used as an opportunity to put their creative skills to the test but to create an emblem that represents their unique school identities, the Totem project has seen students carefully choose their totems and then commit themselves to protect them.
"The river connects us as a community. It is a vital life source with its abundance of food and fertile soil for thousands of years," said Principal Melissa Beggs.
It is important to understand that just as the Dharug people have for thousands of years, it is now our responsibility to care for and protect the land and flora and fauna for future generations.
Ms Beggs said having each student's ideas expressed in the artwork was imperative.
"Most of our indigenous students are only just beginning to know their own history and we wanted this to be an authentic and meaningful piece of work that reflected who we are as a school community and the journey we are on together," she said.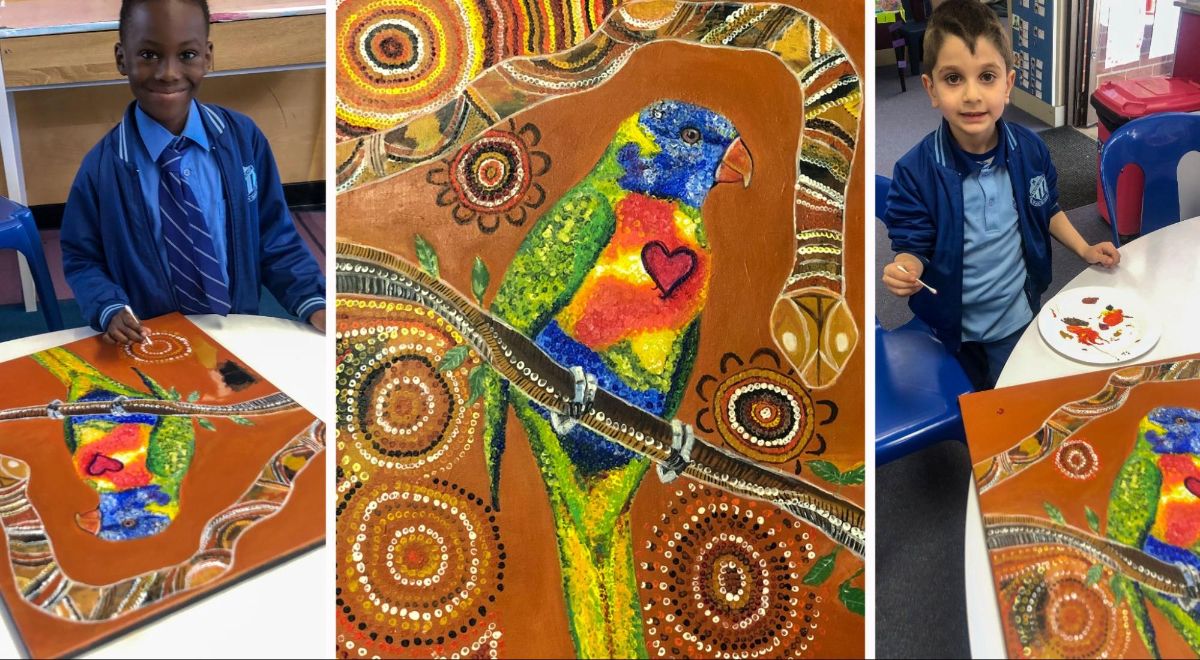 Sacred Heart Primary Mount Druitt chose the Rainbow Lorikeet as its totem. It has been a significant learning experience for the school to find out more about stories from the Dreaming and Aboriginal and Torres Strait Islander peoples' understanding of the world and its creation.
"I really like the bird that we chose and the painting we created", said Kindergarten student Navreet. "I am Aboriginal so this is really special for me."
Students chose the Rainbow Lorikeet from the Dreamtime story 'How the Birds Got Their Colours', which tells the tale of how birds received their splashes of colour, and from that, pride in their unique beauty. The story has allowed students to explore their own identities.
"The Rainbow Lorikeet is a native animal from Australia and ties in well with our school and our community," said Year 6 student Greyson. "We learnt about the Aboriginal Dreamtime and about the Dharug people who were the first people of this land. Their story is very important."
"The totem project has been an amazing task to work on with the students at Sacred Heart as it has allowed our community to learn and appreciate the significance of the Indigenous people such as the Aboriginal artwork practices and the cultural stories as they are the true custodians of our land," said Creative Arts Teacher Nicholas Pearce. "I am beyond proud of the student's involvement and engagement with this project."
Students have made a stunning contribution to the Totem Project which will be presented as part of the Catholic Schools NSW Aboriginal and Torres Strait Islander State Education Conference which is being co-hosted by CEDP and will be held in Leura in the Blue Mountains (11-13 October).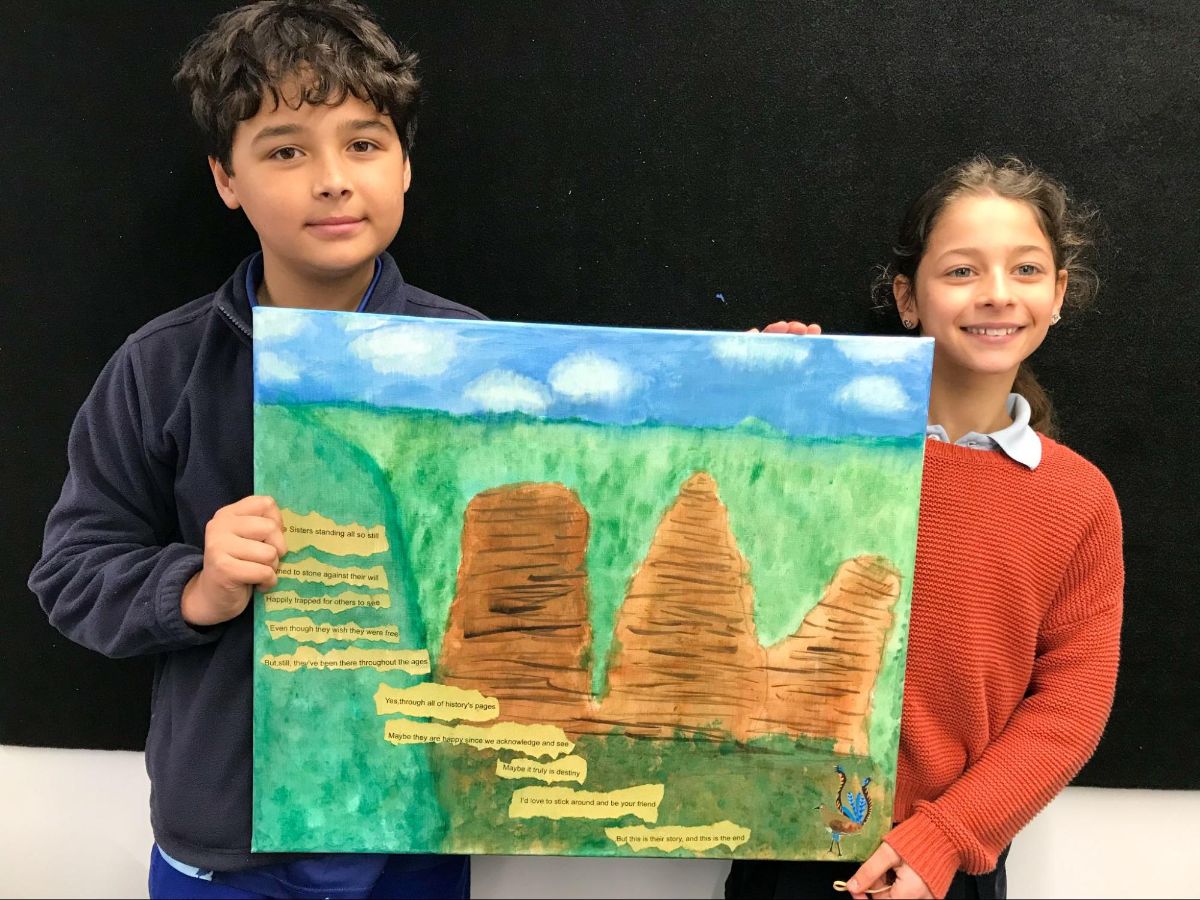 St Canice's Primary is located in Leura's neighbouring suburb of Katoomba which is also home to the world-famous Three Sisters site.
St Canice's Katoomba was honoured to be offered the Three Sisters as its school totem by local Indigenous elders back in 2015 and students have been actively engaged in creating beautiful totem artworks.
"Art tells a story and these canvases represent our story," said Principal Miriam Meaney. "The Creation story of the Three Sisters tells us about our responsibilities 'on country' and with others. We want to walk beside our Dharug and Gundungarra brothers and sisters, to learn about culture, spirituality and identity."
Students are fortunate to have the Three Sisters in their backyard and enjoyed painting their sketches at the Echo Point lookout.
"Students' compositions arose from many immersion experiences throughout the year including a classroom poetry workshop with Aunty Elly Chatfield and Aunty Carol Cooper and a cultural talk at the Three Sisters with Uncle Chris Tobin," added Miriam.
"Through engagement with the project, schools were challenged to dive deeper than one-off events or display and embed Aboriginal and Torres Strait Islander culture and perspective into everyday learning and the broader school community," explained Julie Waddell, Ted Langford and Josh Sly from CEDP's Jarara Indigenous Education Unit, the only dedicated Aboriginal Education team within a Catholic school system in NSW.
View and download photos from this event: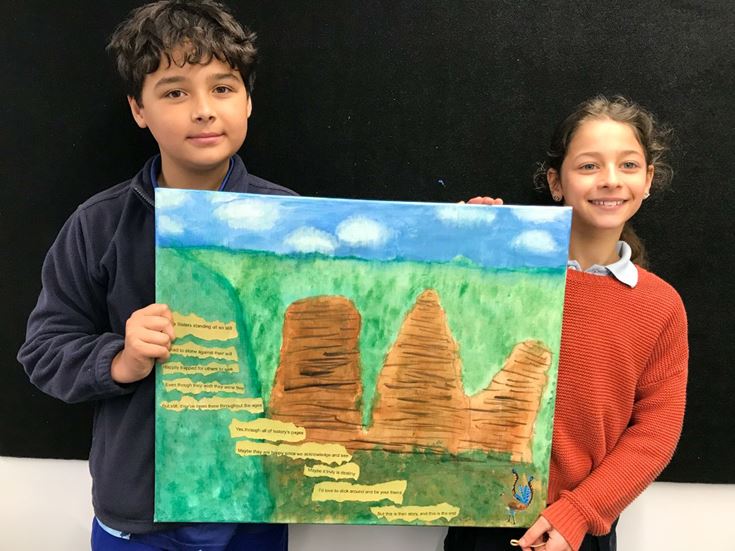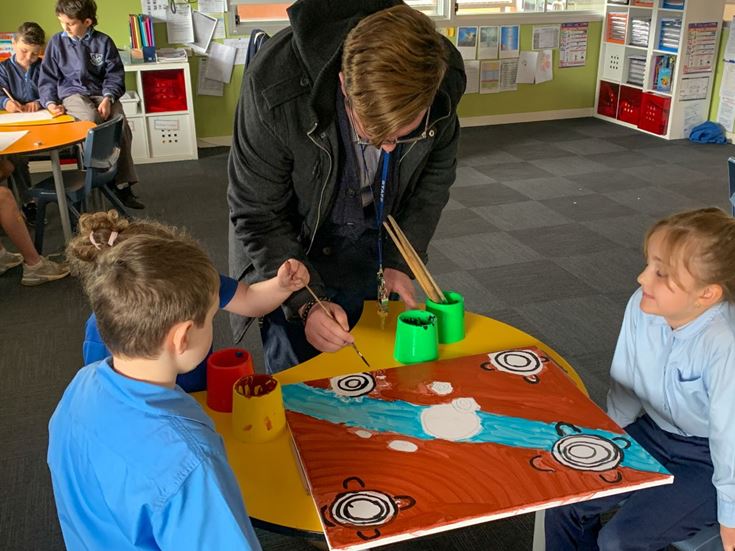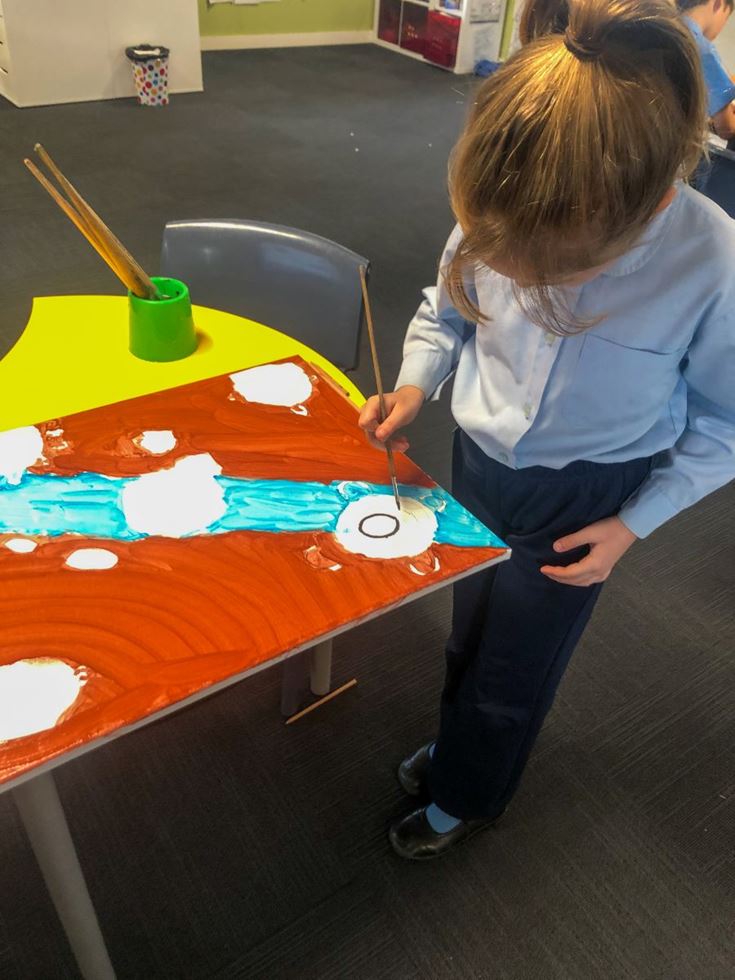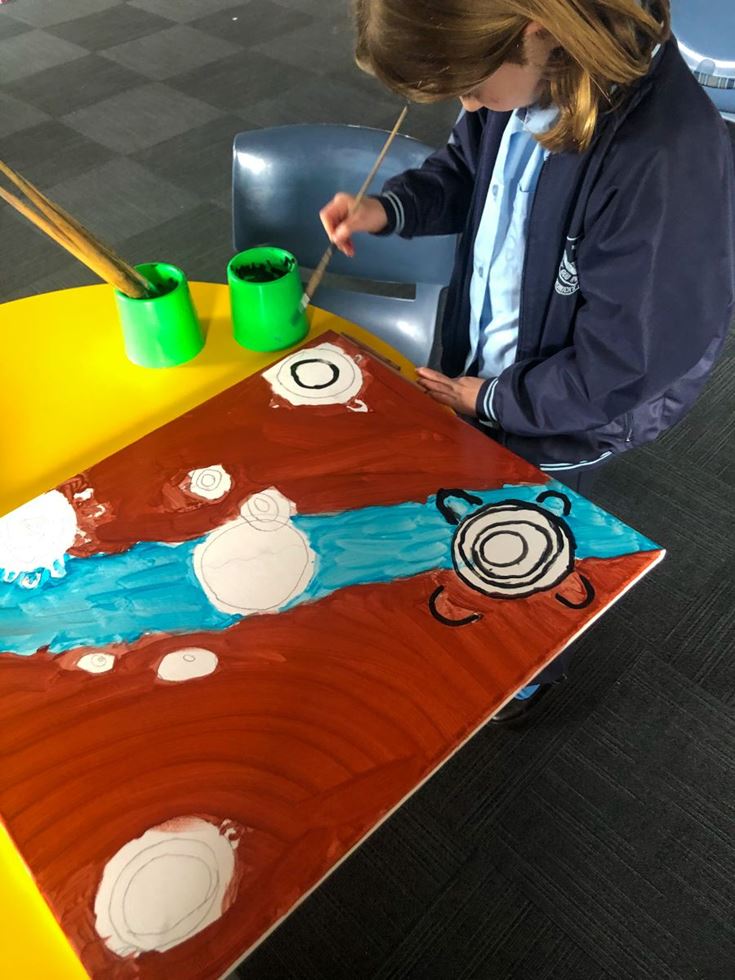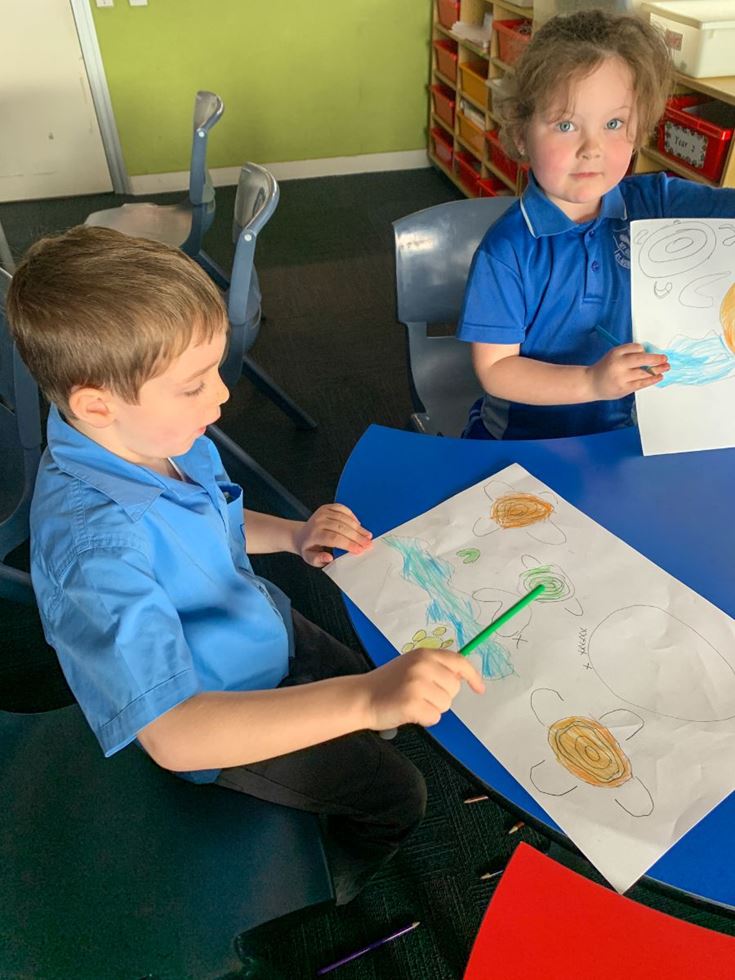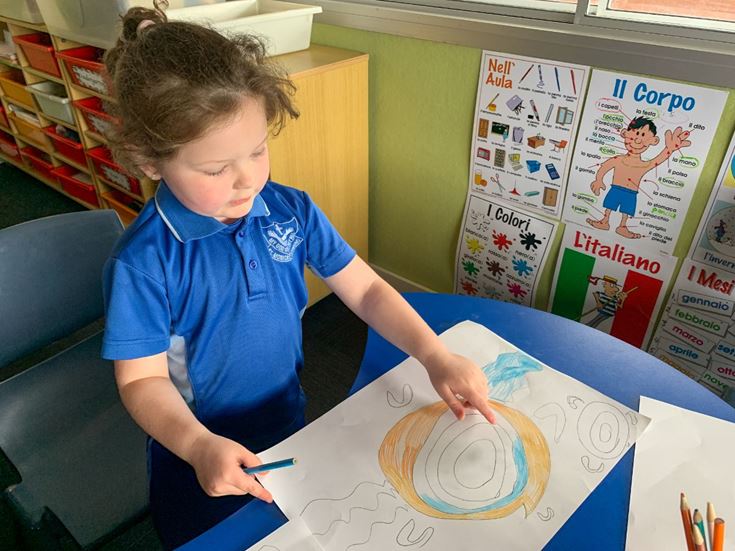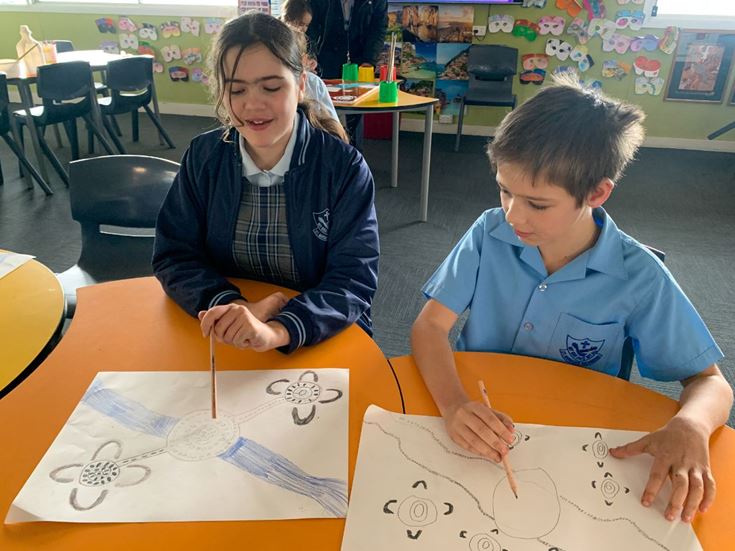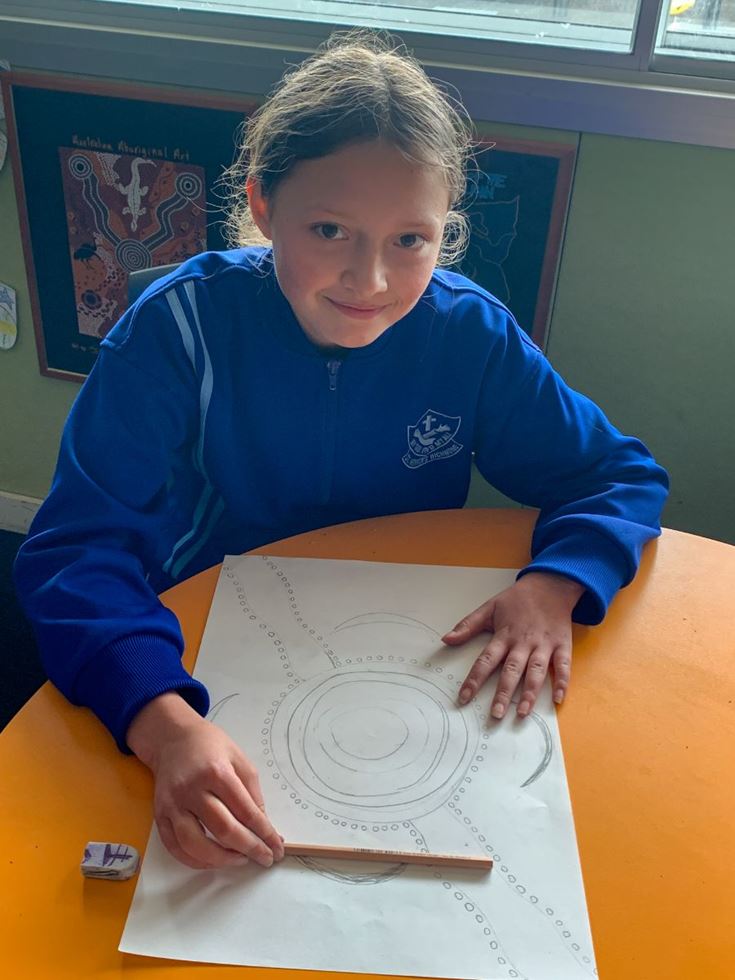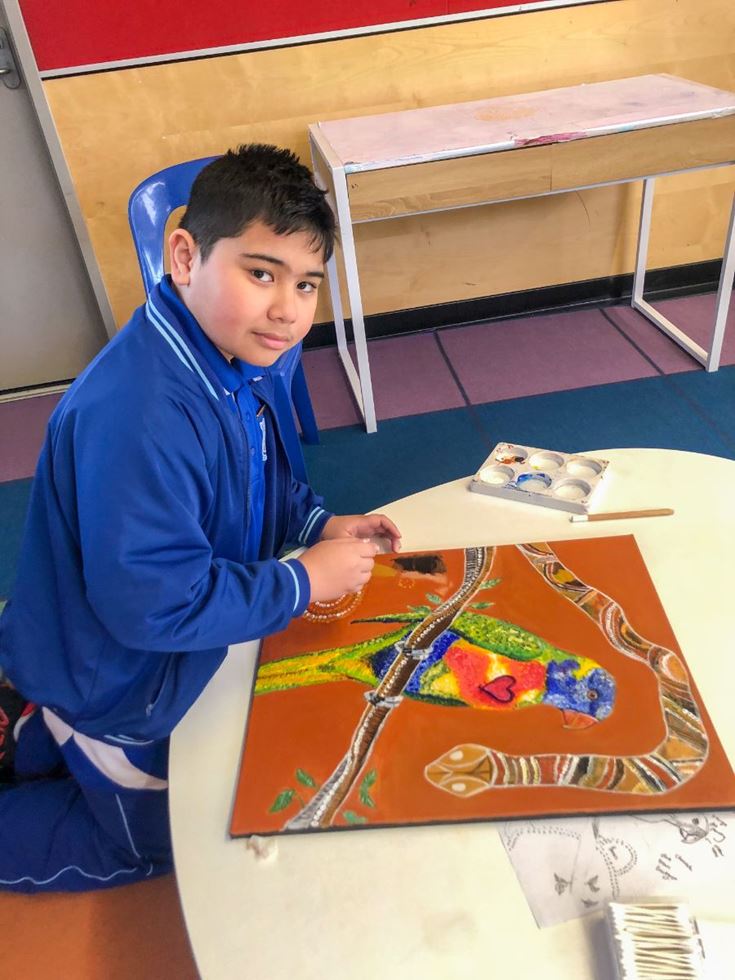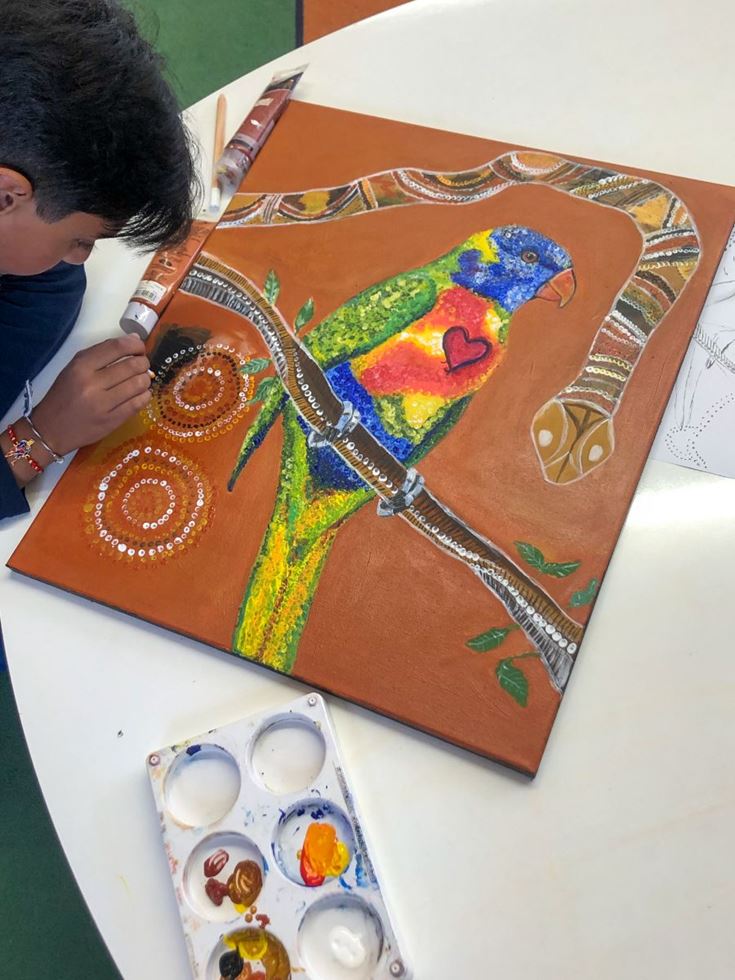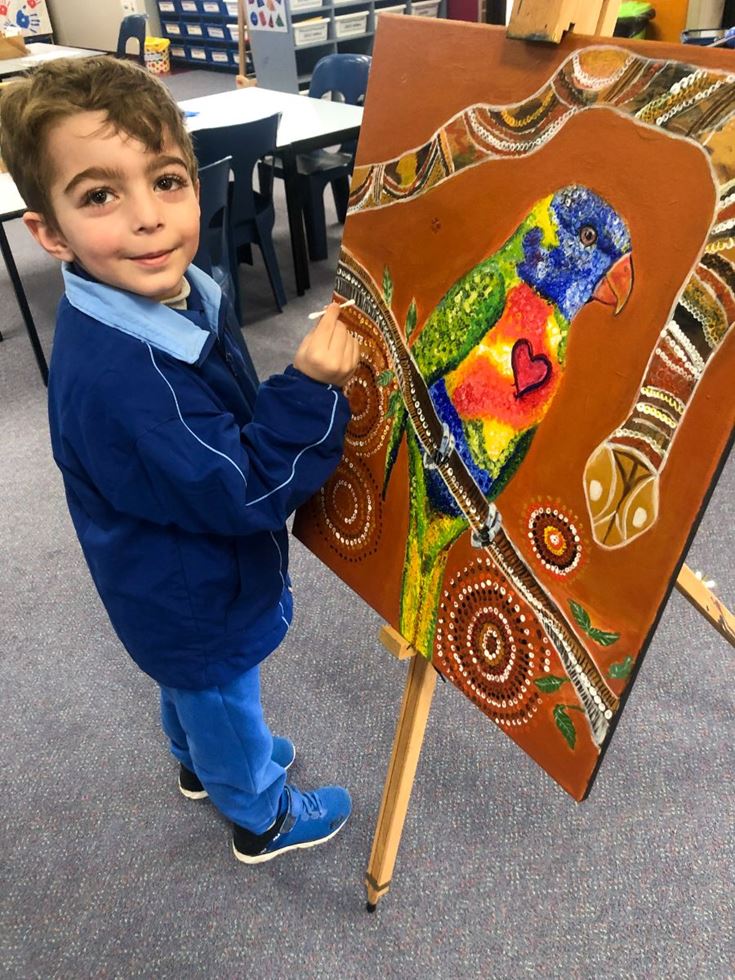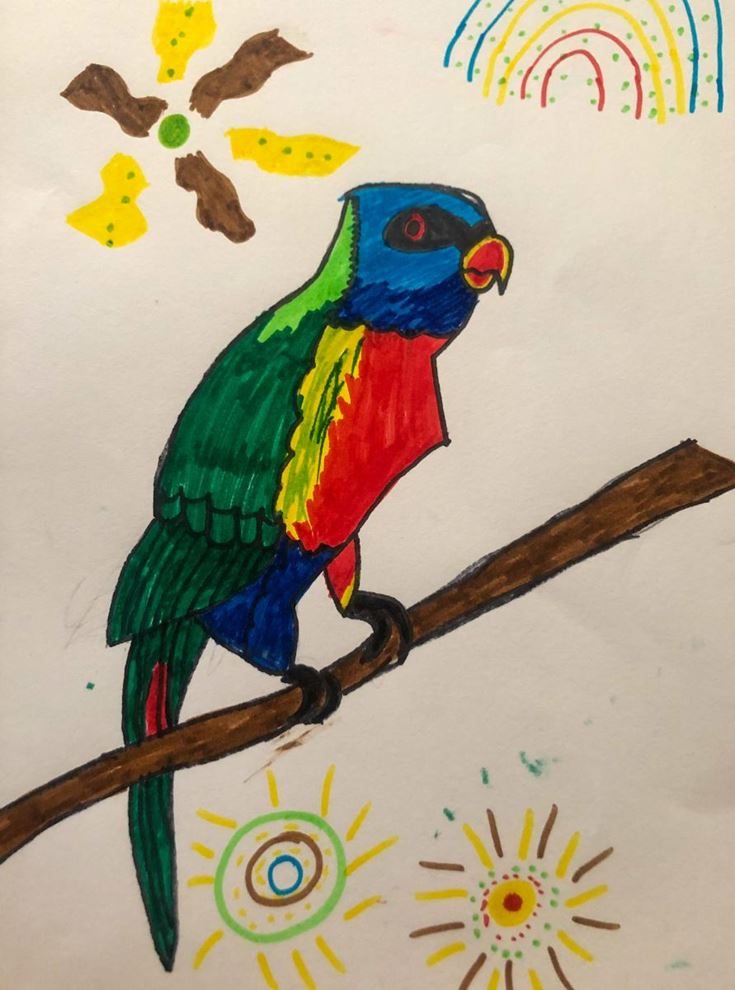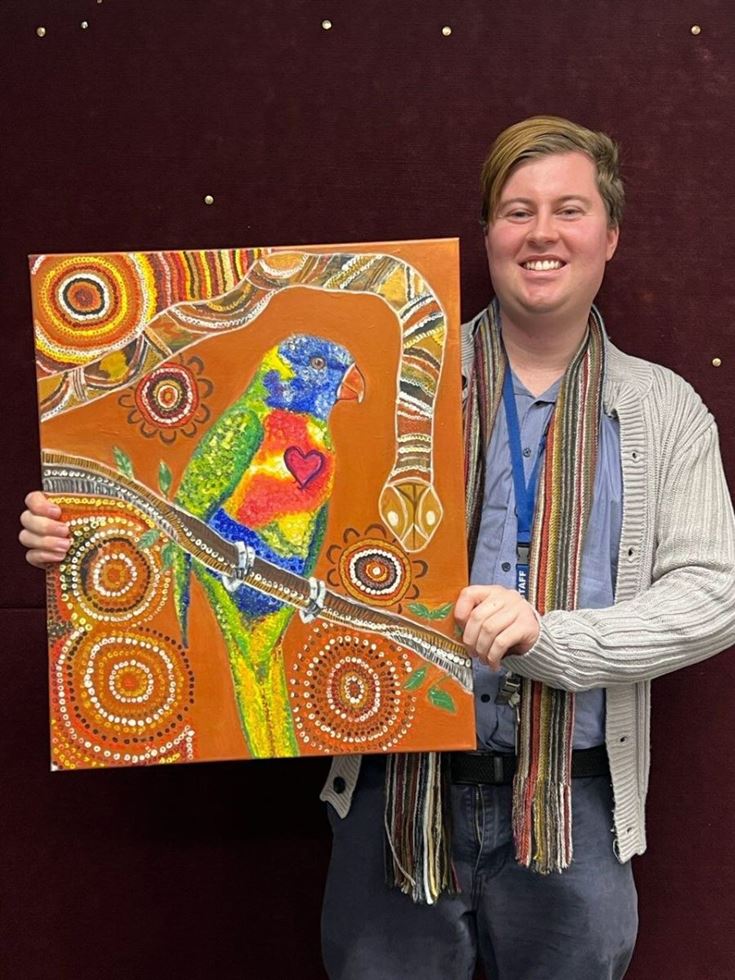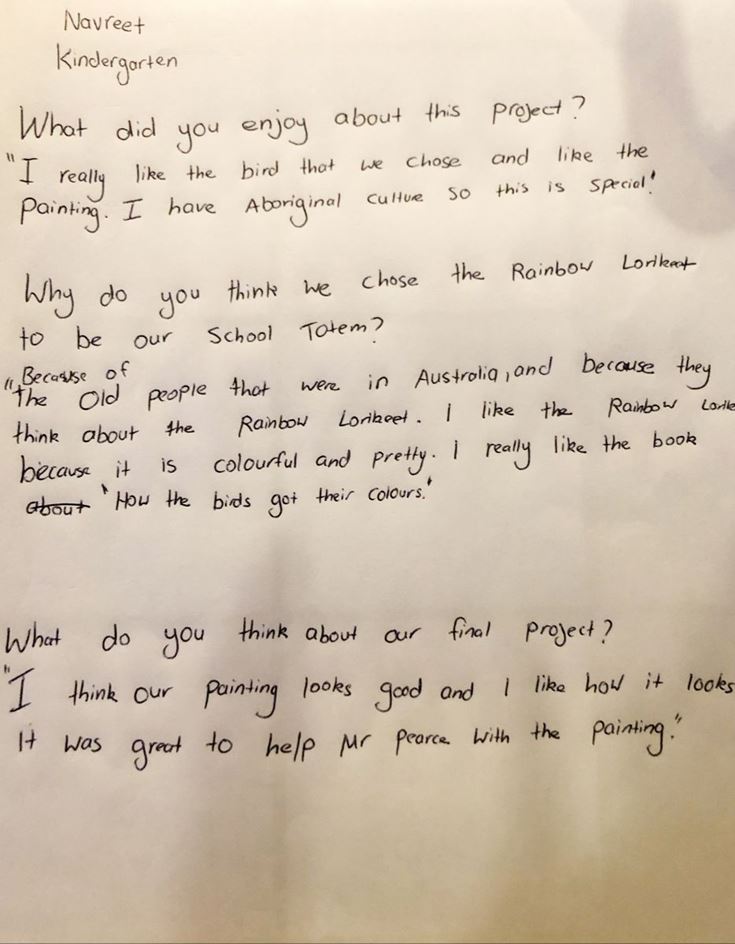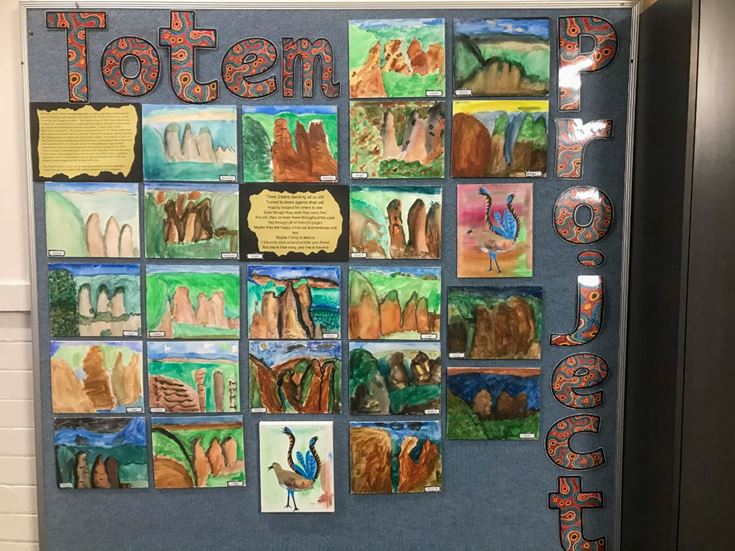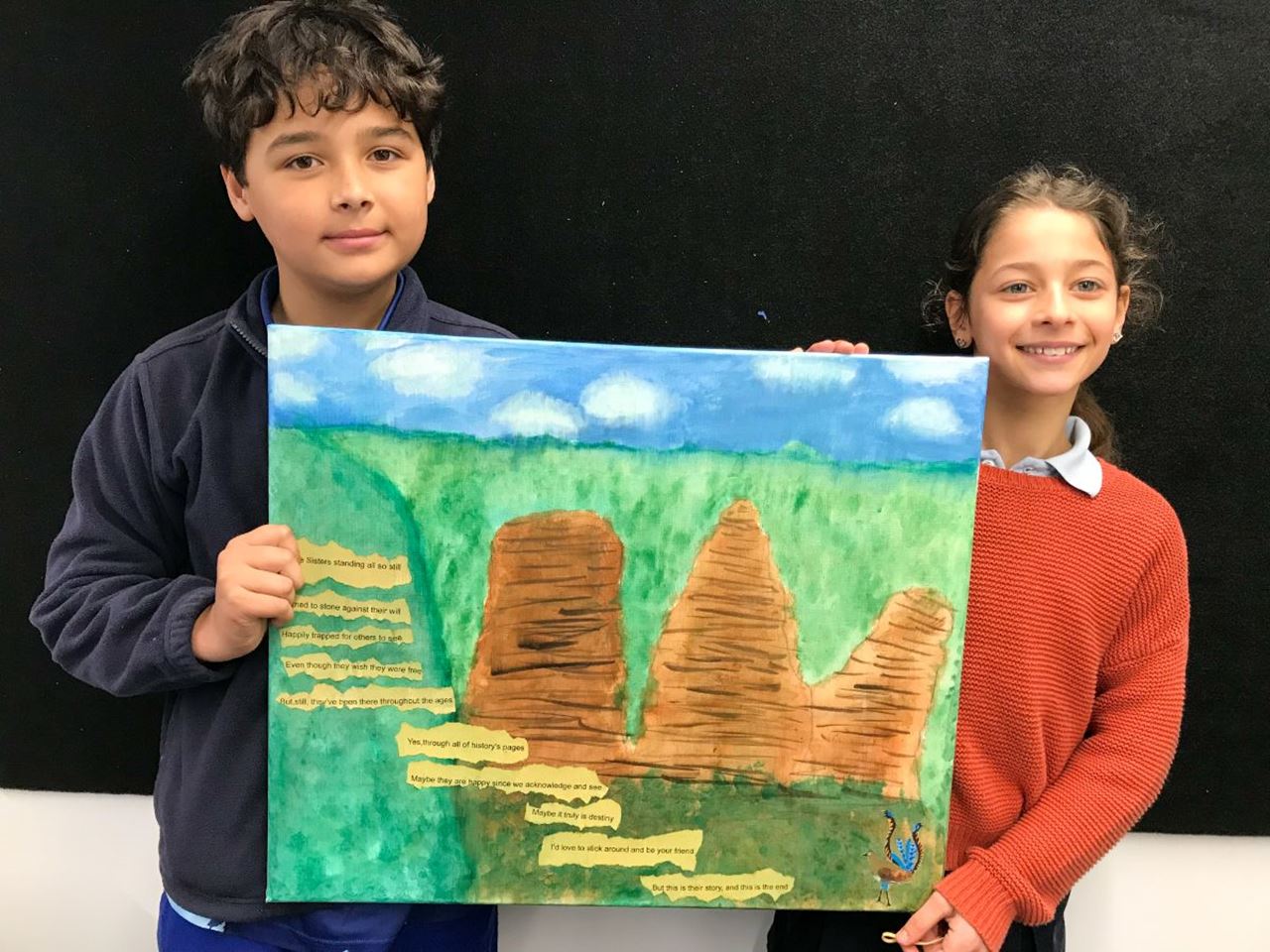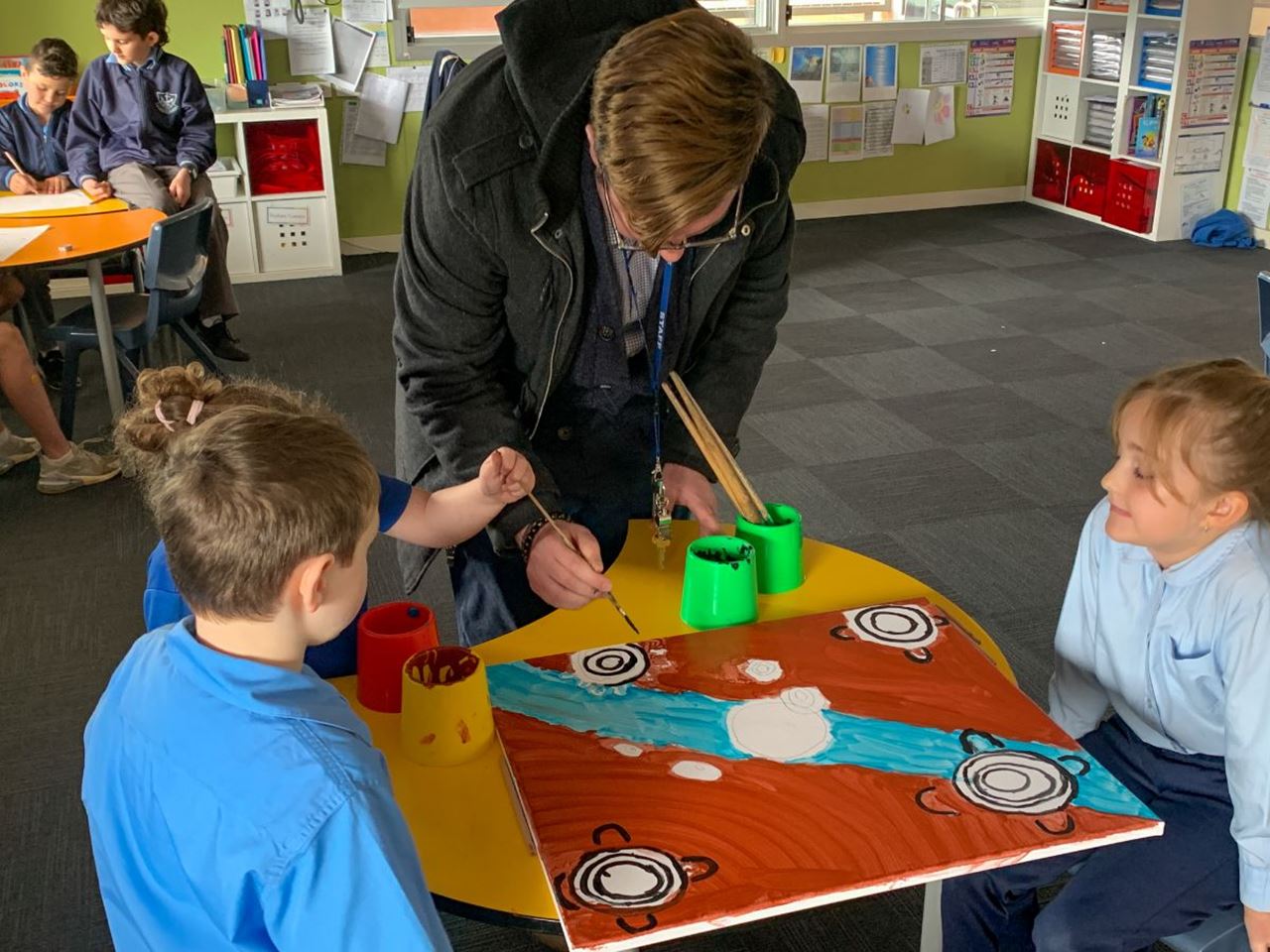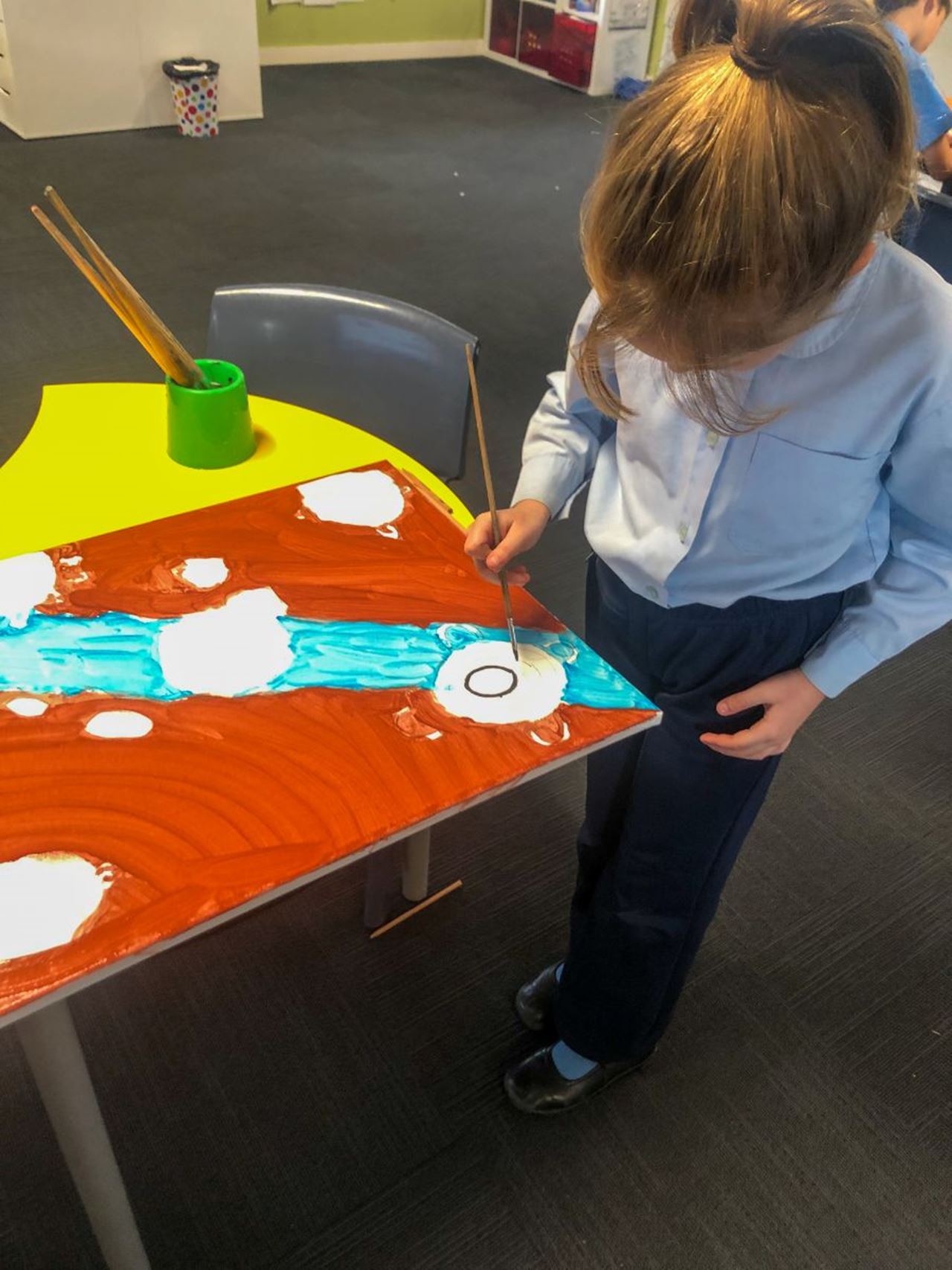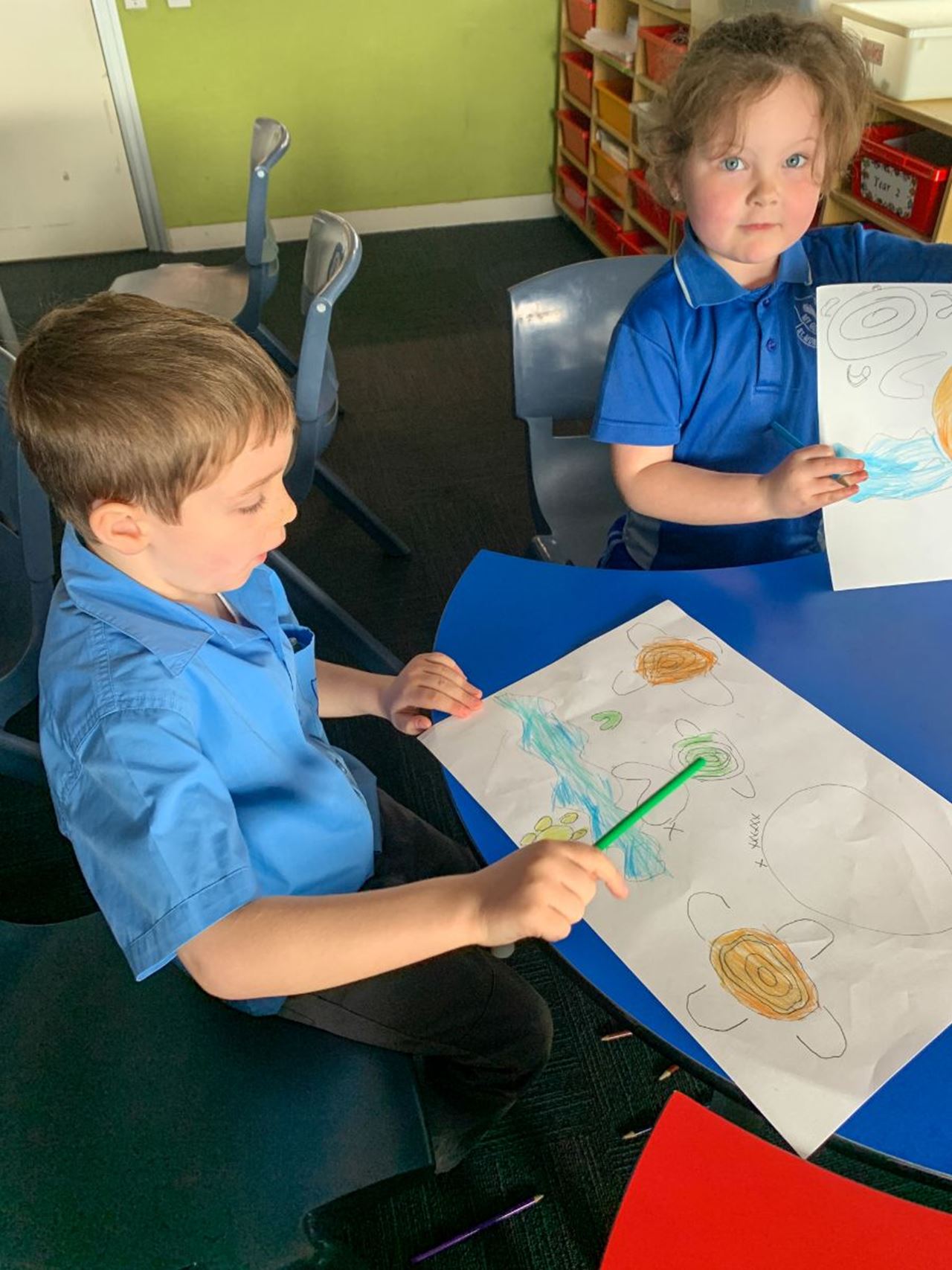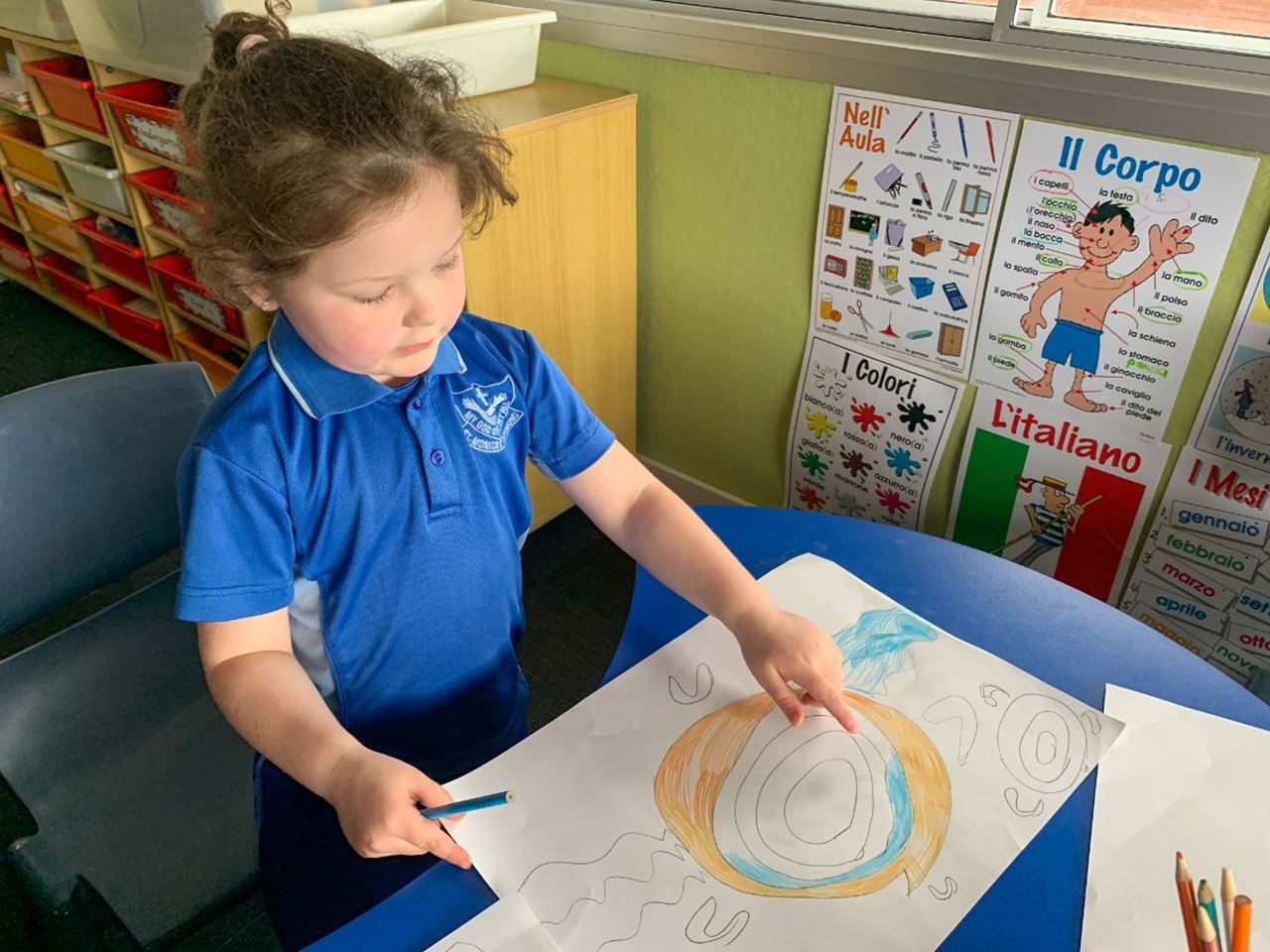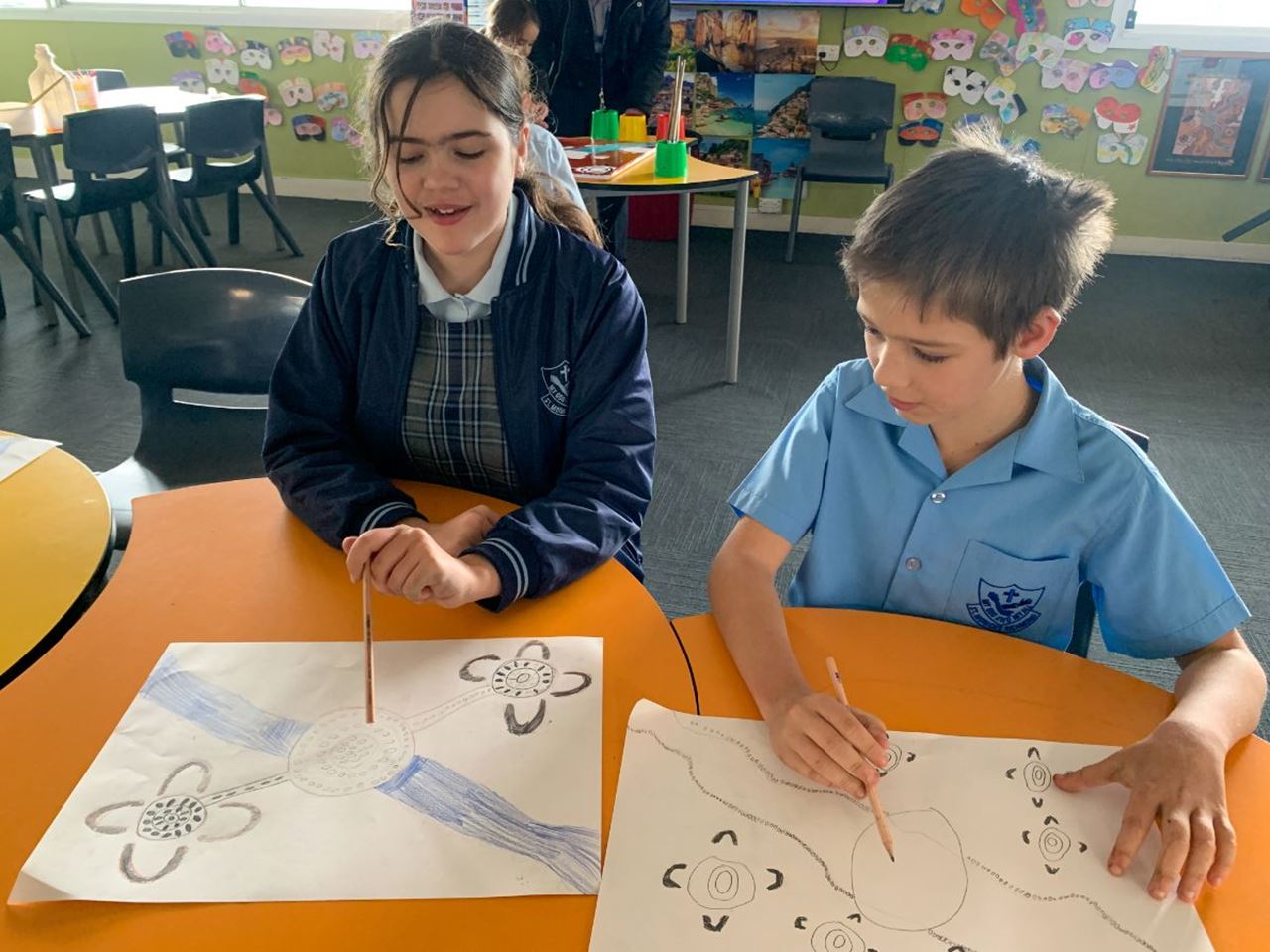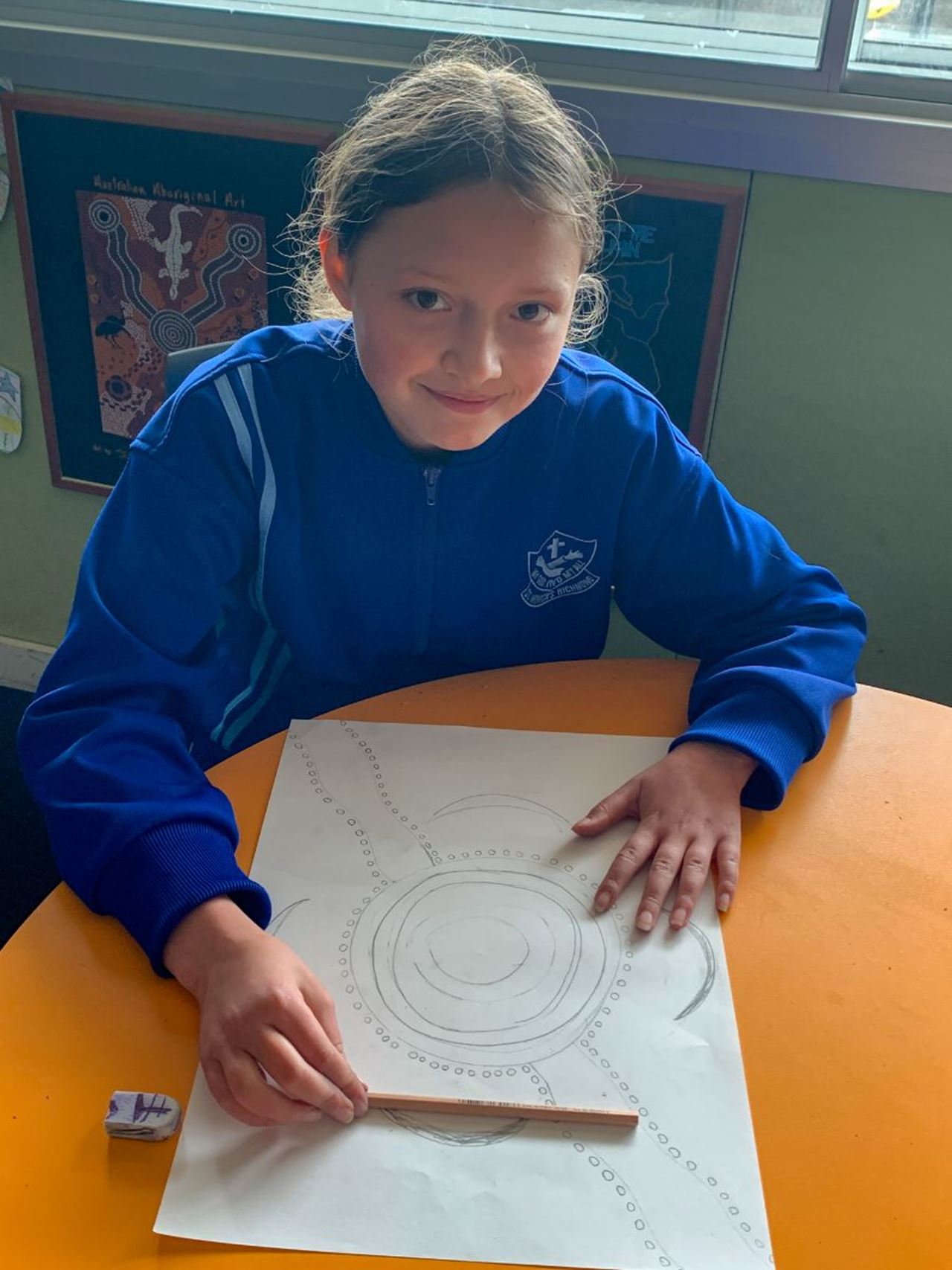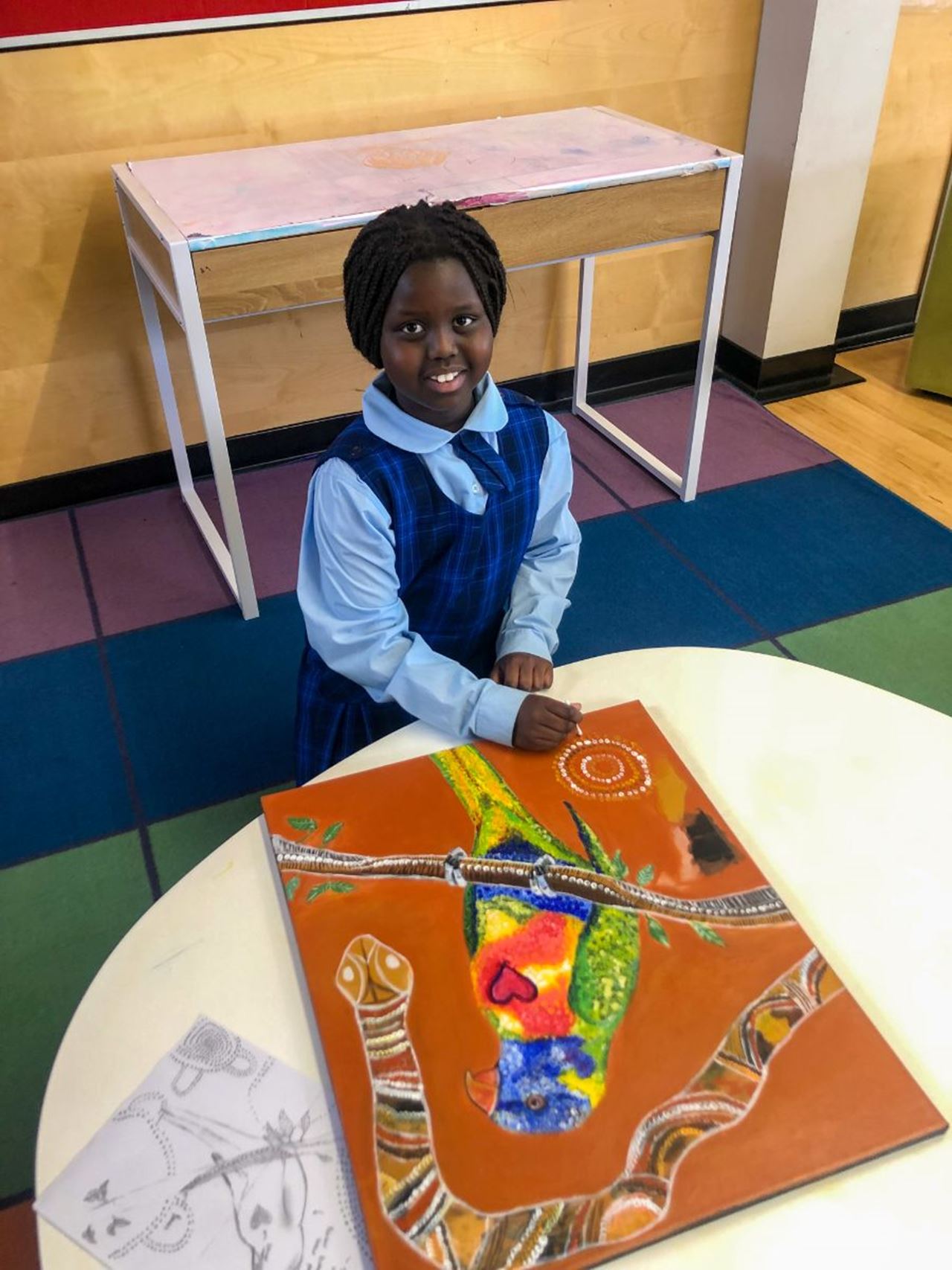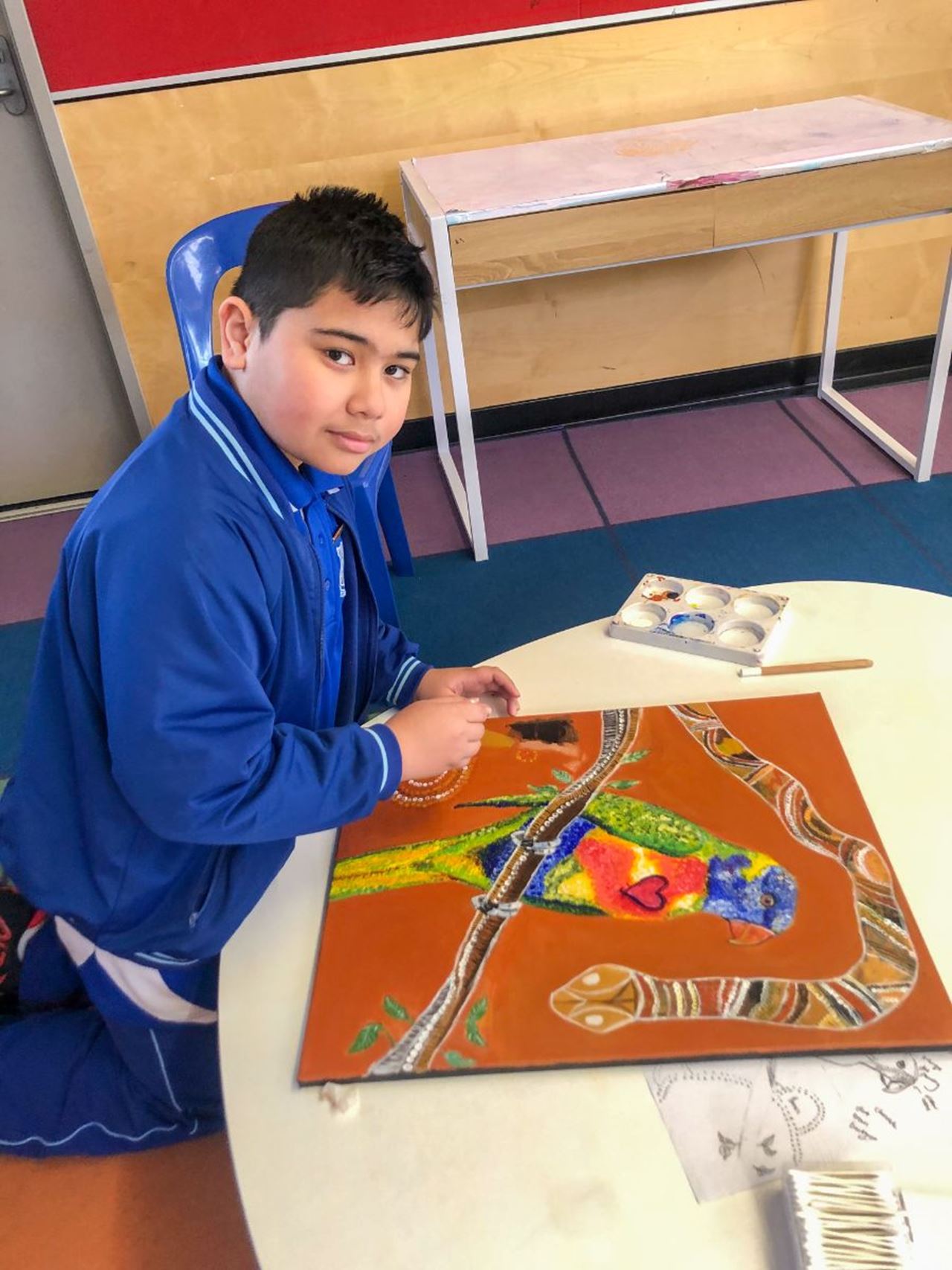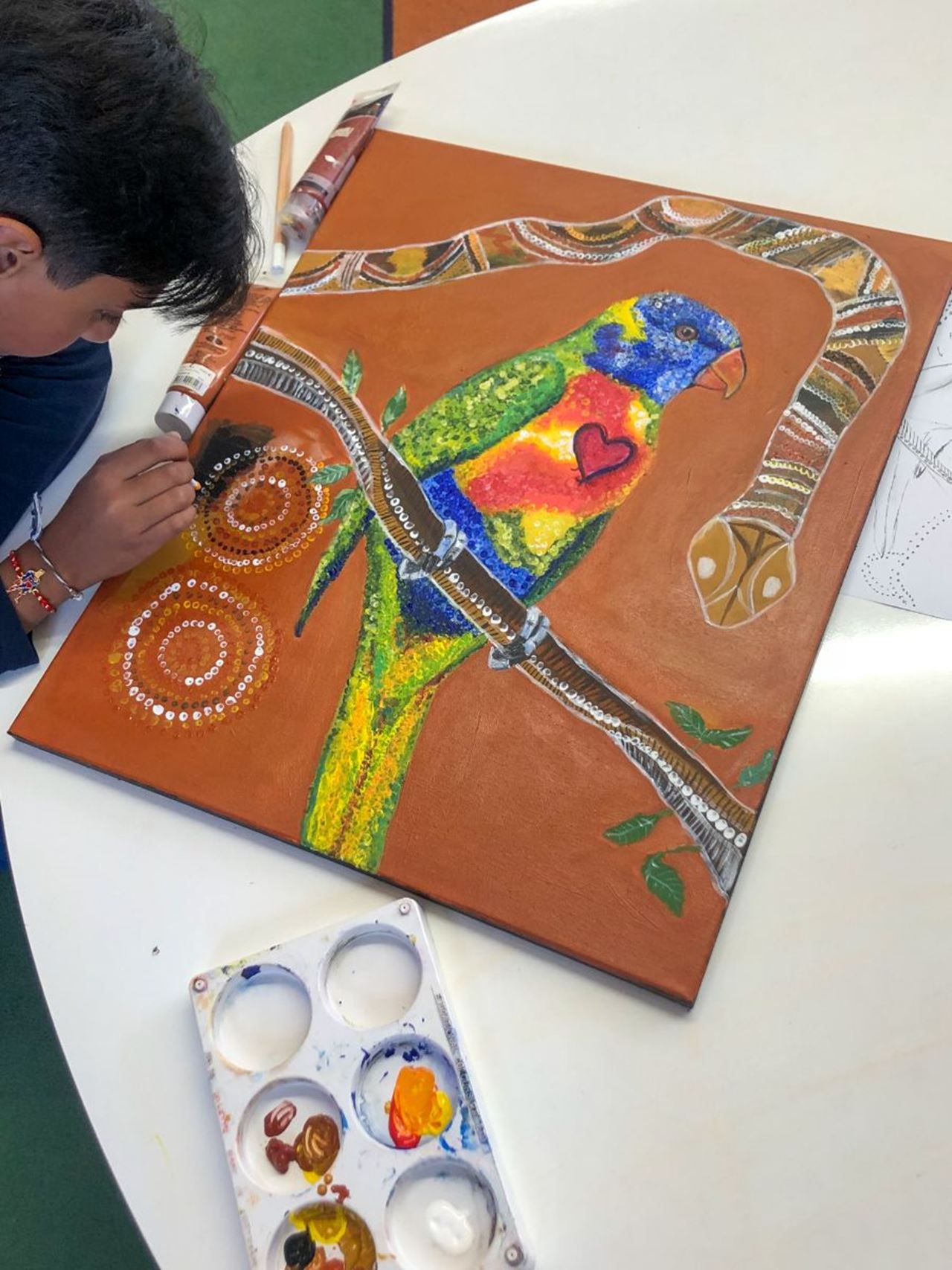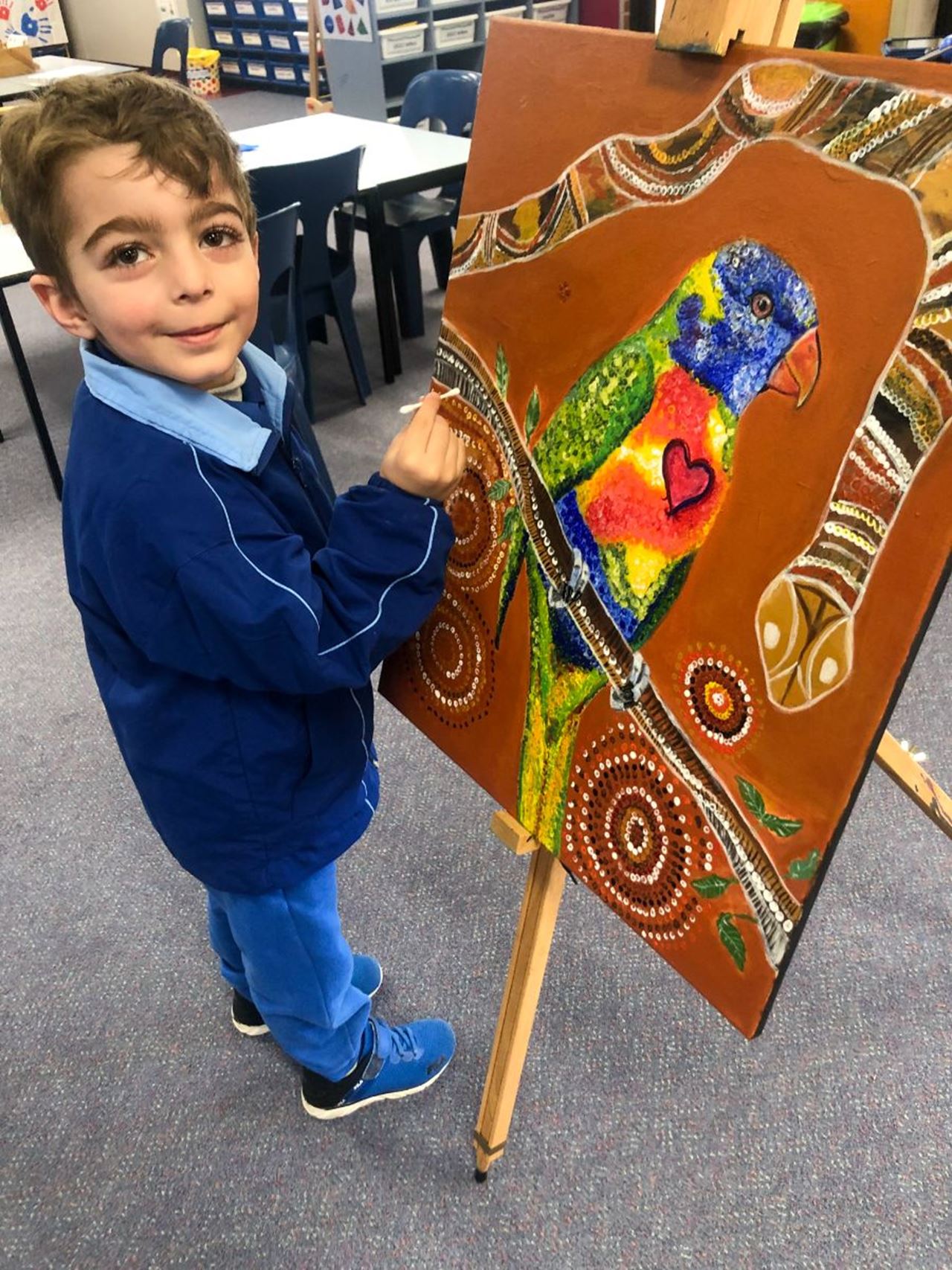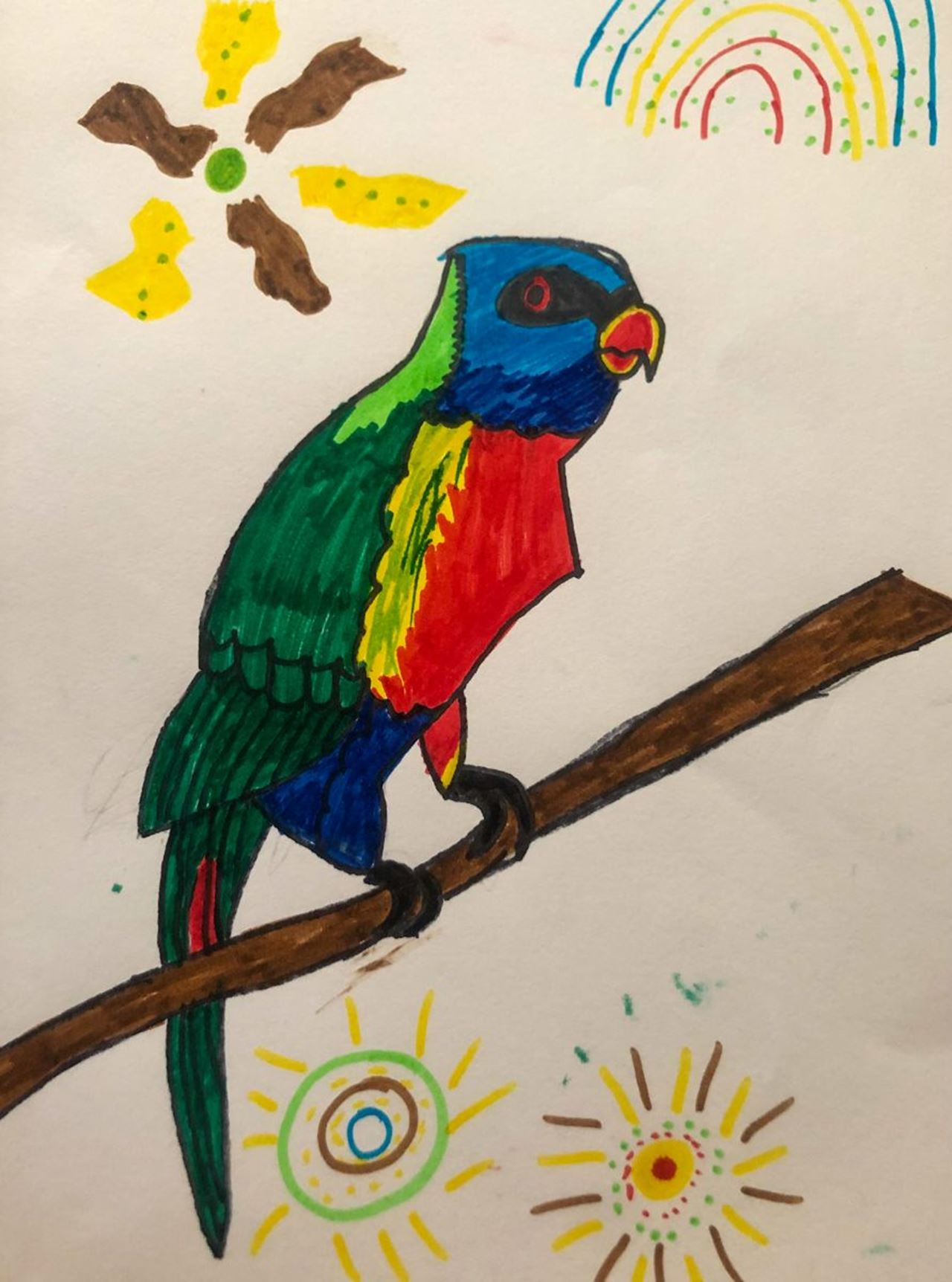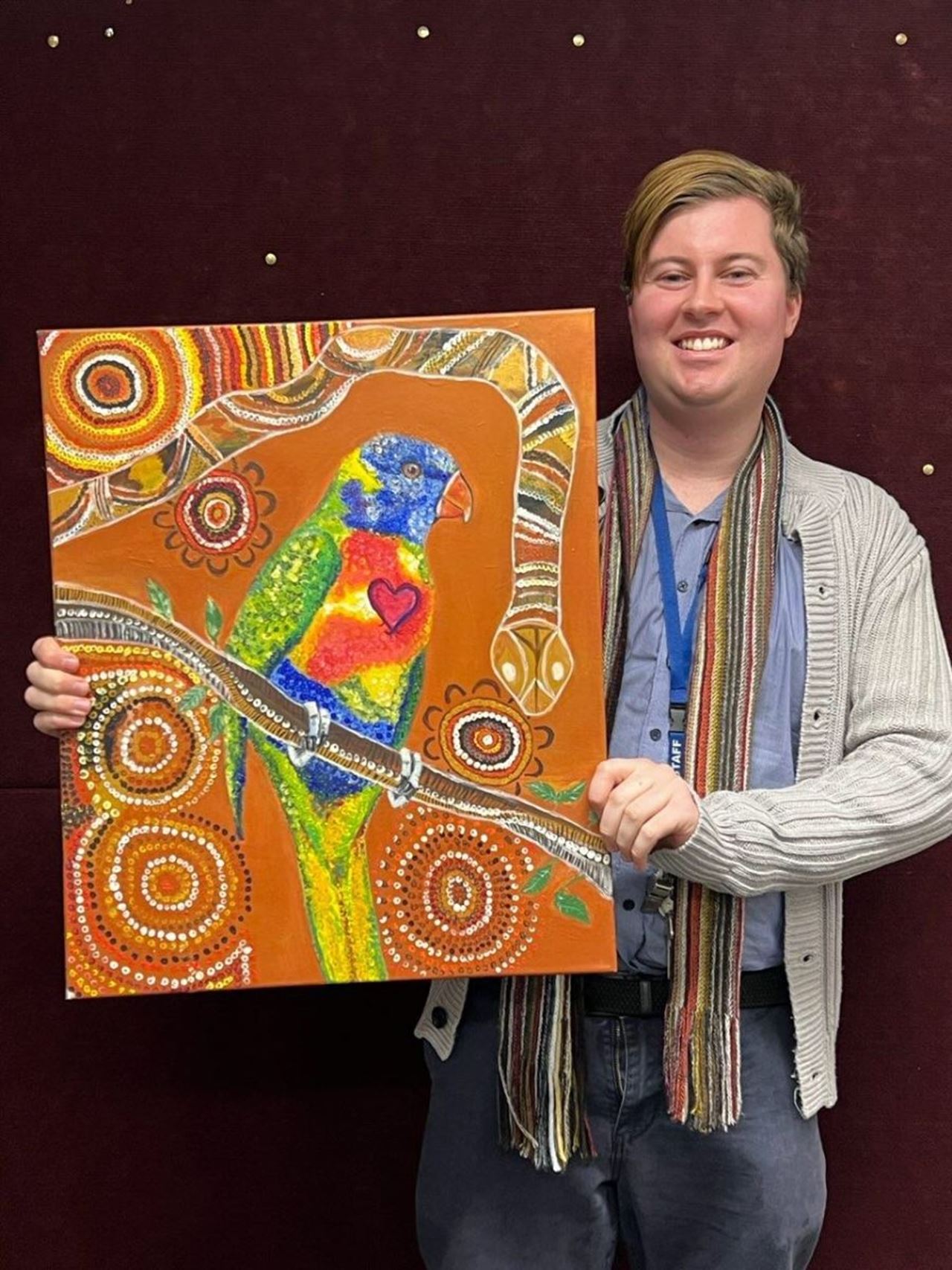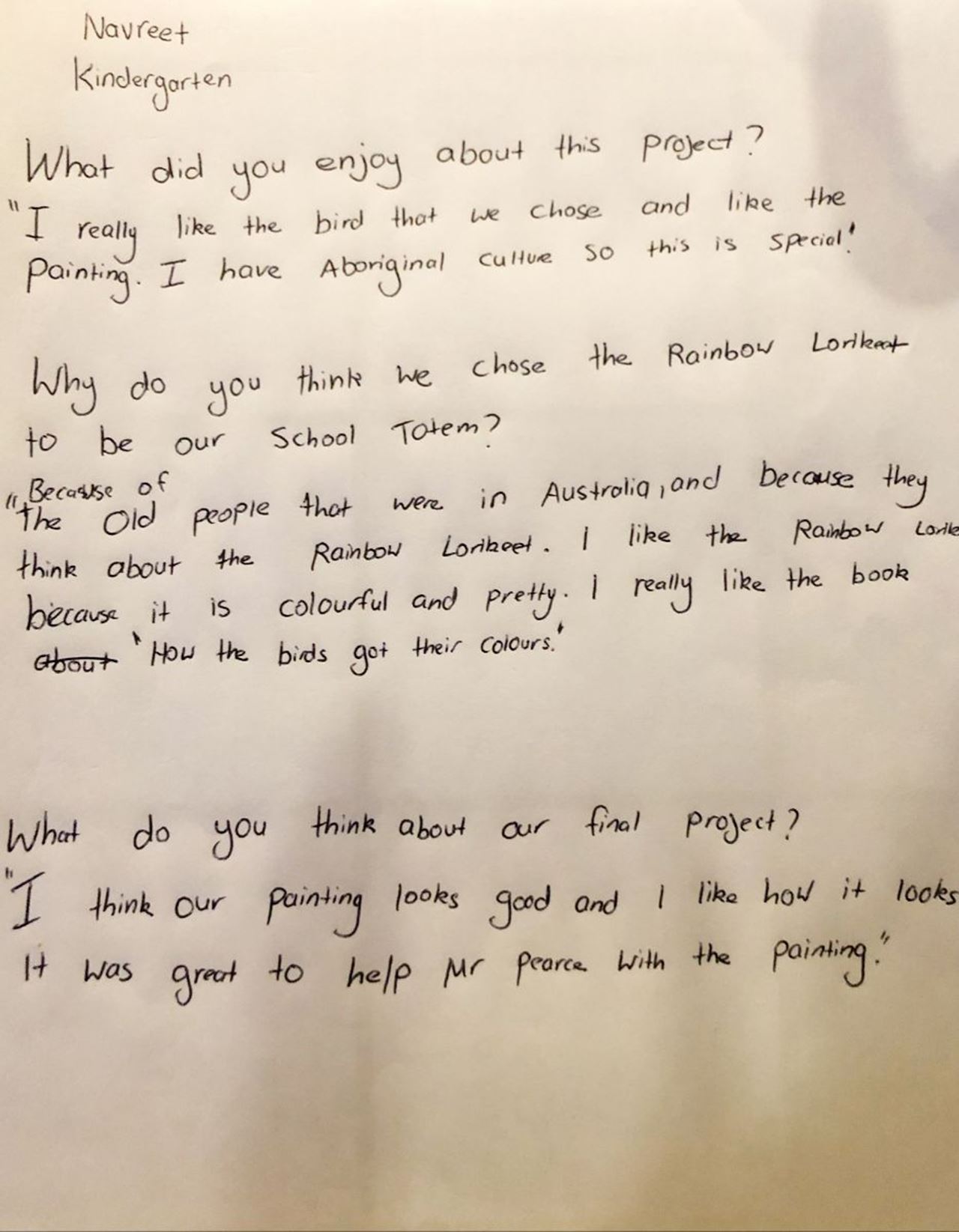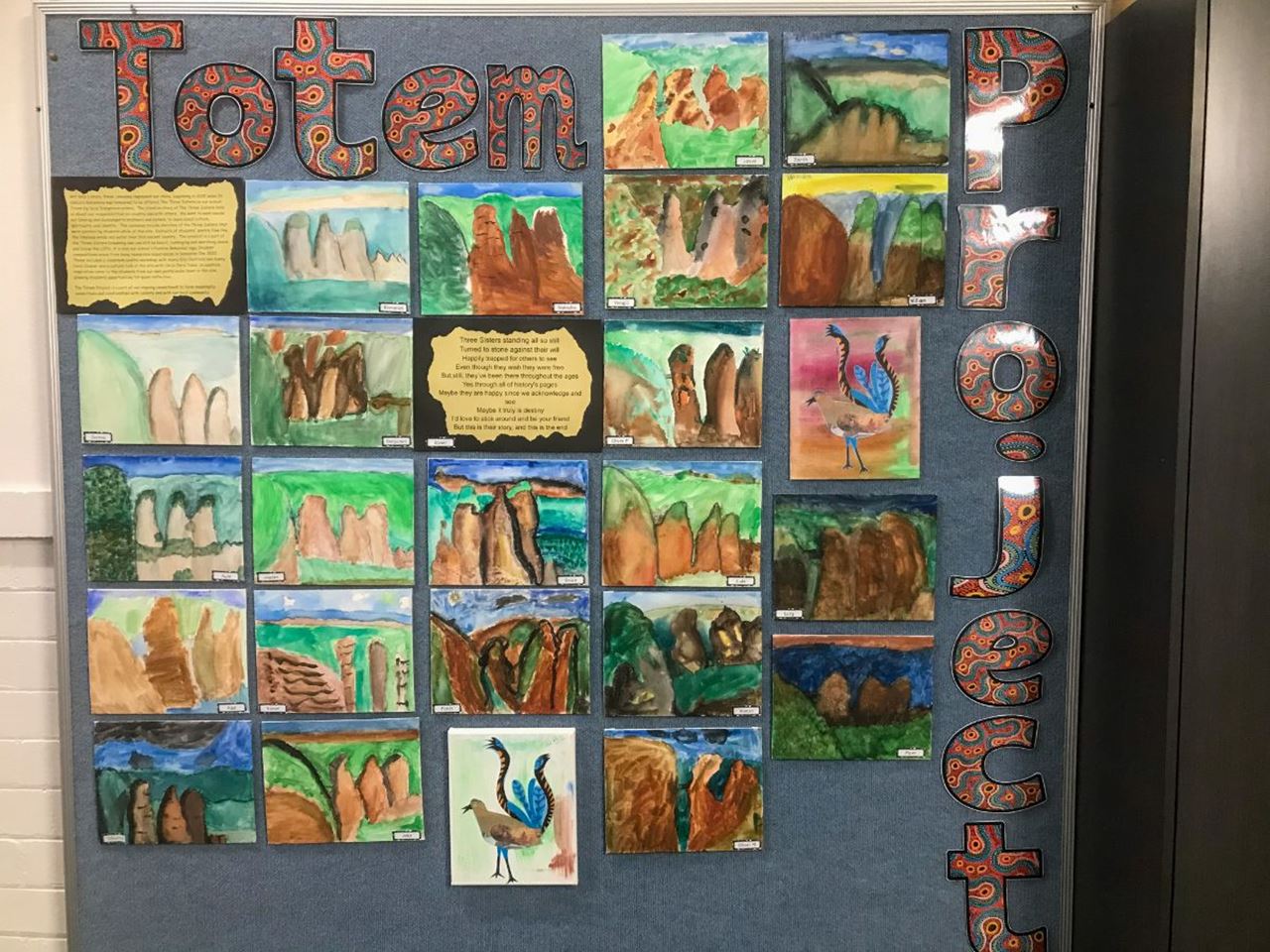 01 Mar 2023

We are enrolling now! Attend your local Catholic school's Open Day to find out more.