Minister for Indigenous Australians Linda Burney addresses Catholic education conference in Leura
14 Oct 2022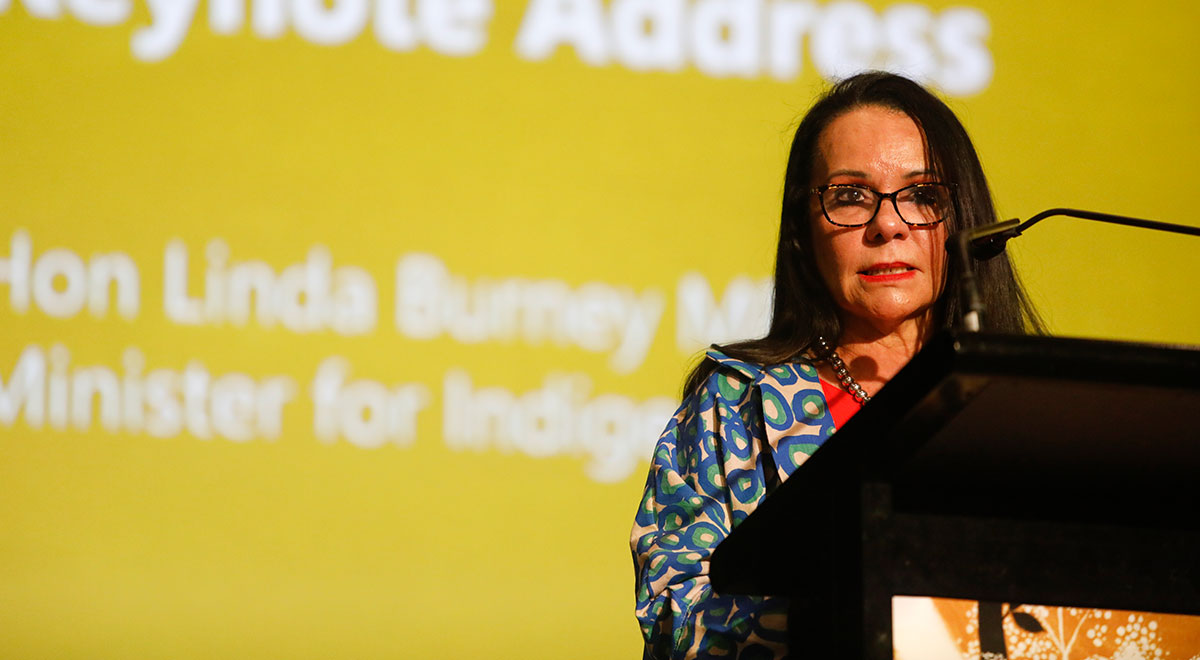 Federal Minister for Indigenous Australians Linda Burney has visited Leura to speak on the state of education for Aboriginal and Torres Strait Islander people.
Ms Burney addressed an audience of educators and community members from Catholic schools across NSW at the Fairmont Resort on October 12.
Ms Burney spoke about Aboriginal and Torres Strait Islander education initiatives aimed to assist Indigenous students and keep Indigenous culture alive.
This included subsidised childcare for Indigenous students, along with First Nations language programs the government will roll out across 60 Australian primary schools.
"There is nothing more important than improvements in well-being and outcomes," said Ms Burney.
She spoke highly of the National Agreement on Closing the Gap, and what it means for Indigenous Australians.
"Prior to this agreement, First Nations people did not have a seat at the table," she said. "In fact, [they were] sitting under the table at best.
This agreement is about partnership.
The minister closed out her address by urging attendees to support the Voice to Parliament referendum.
"The Uluru statement is poetic. It says we seek constitutional reforms to empower our people to take a rightful place in our country. When we have power over our destiny, our children will flourish.
"The nation's birth certificate will finally be completed."
Transforming with the Spirit: Catholic Schools NSW Aboriginal and Torres Strait Islander State Education Conference 2022 co-hosted by the Catholic Education Diocese of Parramatta is being run through to October 13. The conference hosts several keynote speakers, art showcases, and activities such as yarning and painting.
08 Sep 2023

Apply for the 2024 Teacher Scholarship Program today. Applications close Monday, 9 October 2023!

06 Nov 2023

This event will allow high school students and graduates the opportunity to have conversations and coaching sessions with experts from their desired field.