Meet our teen maths whiz
23 Jan 2023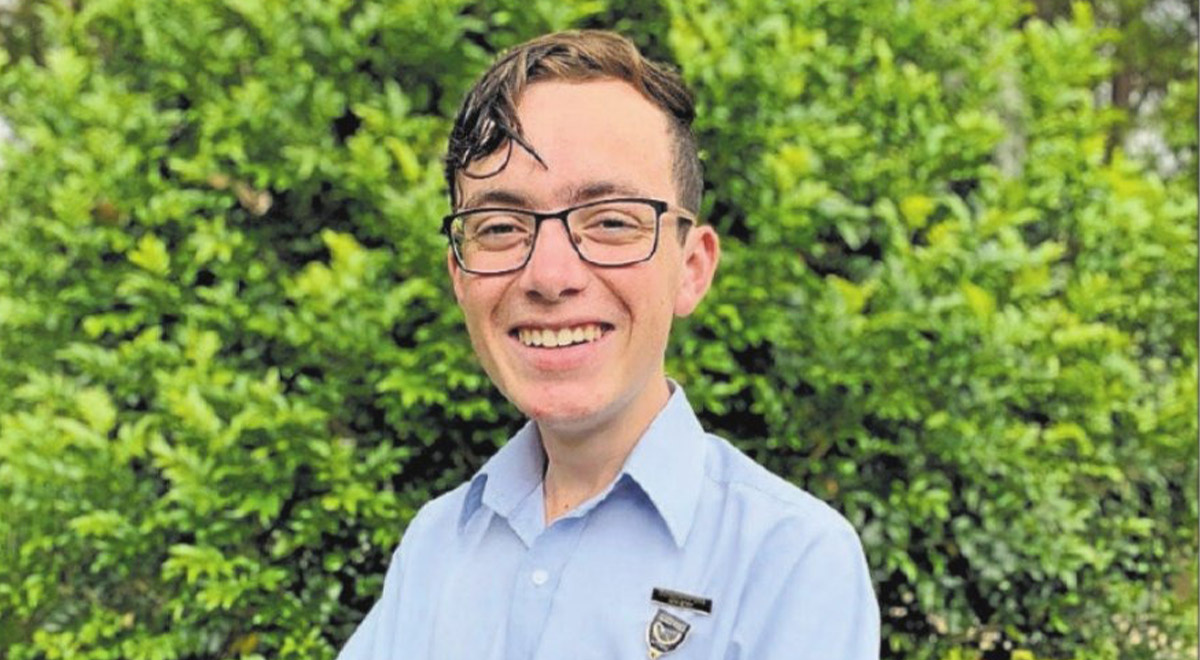 A year 9 student at St Columba's Catholic College in Springwood has completed his Advanced Mathematics HSC and received a Band 6 for his efforts.
Springwood resident Lachlan Steadman, 15, showed such aptitude for mathematics that in Year 7 he was already sitting in on Year 11 classes.
"When I joined St Columba's, they... realised immediately that I [was] really good at maths," he said.
"So they put me unofficially in the Year 11 maths class, so that I could get a feel of it... that allowed me to properly start Year 11 Maths Advanced last year."
By Year 9 he was studying alongside Year 12 students for the HSC.
"I put a lot of work into it... I worked on past HSC papers and trial papers," he said.
Lachlan's accelerated program saw him approached for help by Year 9 and Year 12 students alike, as he balanced his HSC-level maths studies with his Year 9 classes in other subjects.
"The biggest challenge would probably be the time tabling problems... every two weeks I would miss four English lessons in a row," he said.
Lachlan's Year 11 and 12 classes clashed with some of his Year 9 classes; since he didn't attend Year 9 maths, he spent those periods in study hall, catching up on the classes he had missed.
His hard work paid off, as he was ecstatic to discover he had received a Band 6 on the morning results were released.
"It was amazing... I woke up Thursday and checked and it was like... I wasn't expecting to get what I got, and I was really excited and happy," he said.
Jenny Steadman, Lachlan's mother, is thrilled with her son's efforts and achievements.
"He hasn't had any external tutoring, but he'd just read maths books, so much," she said.
"I don't mean to come across as a super proud mum, but I am."
Despite being several years younger than his Advanced Mathematics classmates, Lachlan found his peers to be kind and supportive.
"The year 11 classes, and then Year 12 this year, were really friendly and welcoming of me, which was really good," he said.
Mrs Steadman also extended her thanks to St Columba's for the support provided to her son.
"They didn't need to accelerate him like they did. I think they actually went a long way out of their way to support his needs," she said.
Lachlan's accomplishments were recognised at the annual Academic Awards ceremony at St Columba's College, where he ranked second in the school for Advanced Mathematics among awards for other subjects.
He also received his Platinum Leadership Award for community service, having tended the gardens of his elderly neighbours and helped clean up a bushwalk near his house.
In the coming two years Lachlan hopes to complete Extension 1 and 2 Mathematics.
03 Feb 2023

Choosing a school and don't know where to start? Download School Selection Made Simple to help you choose a great local learning community to support your child's learning journey.