Student leaders 'lifted' to make a difference
06 Mar 2023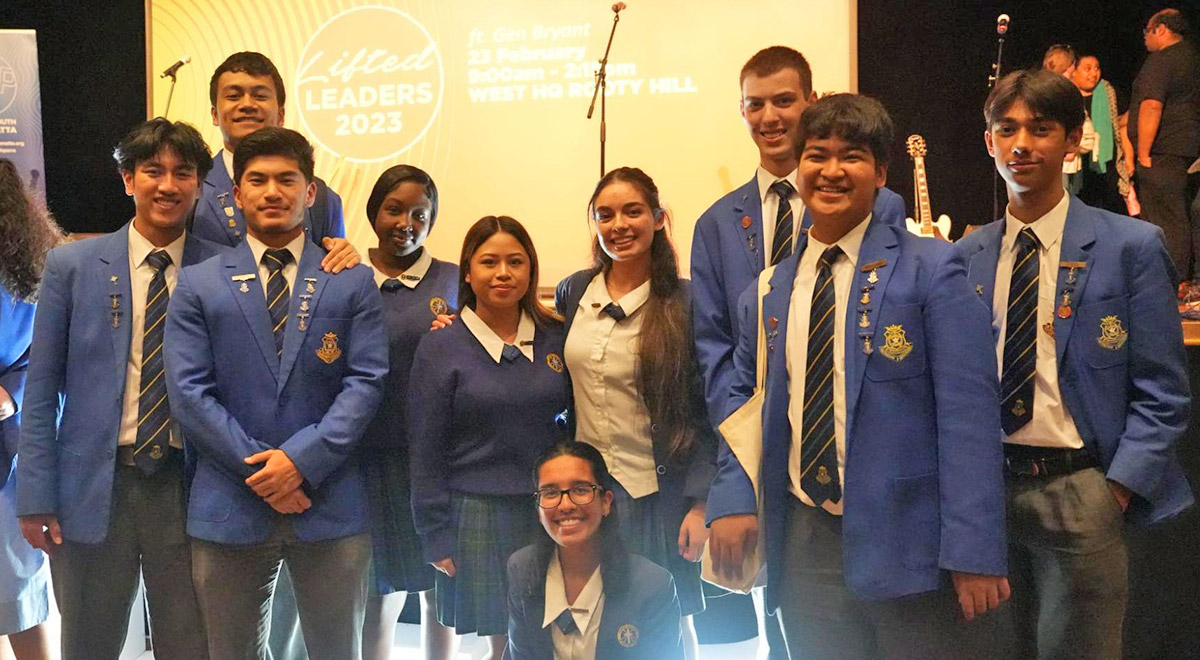 Over 100 Year 12 student leaders from Catholic Schools across Western Sydney were initiated into leadership last Thursday 23 February at LIFTED Leaders.
Gathering in the heart of Sydney's West at West HQ, the LIFTED Leaders program provides an opportunity for young leaders from both systemic and independent schools from the Diocese of Parramatta to connect, strategise and lead change in their communities.
"It was a very inclusive and progressive day and an eye-opening experience to see such diversity of schools and unity in our communities", said CathWest Innovation College student Madeline Neville.
LIFTED Leaders is held annually and gathers secondary students together at the start of each year for input and inspiration from Bishop Vincent, Catholic Schools Parramatta Diocese (CSPD) leadership and Catholic Youth Parramatta.
Opening with an energising performance by guest artist and singer-songwriter Gen Bryant there was an electric atmosphere with students standing up to sing, dance and 'lift up'.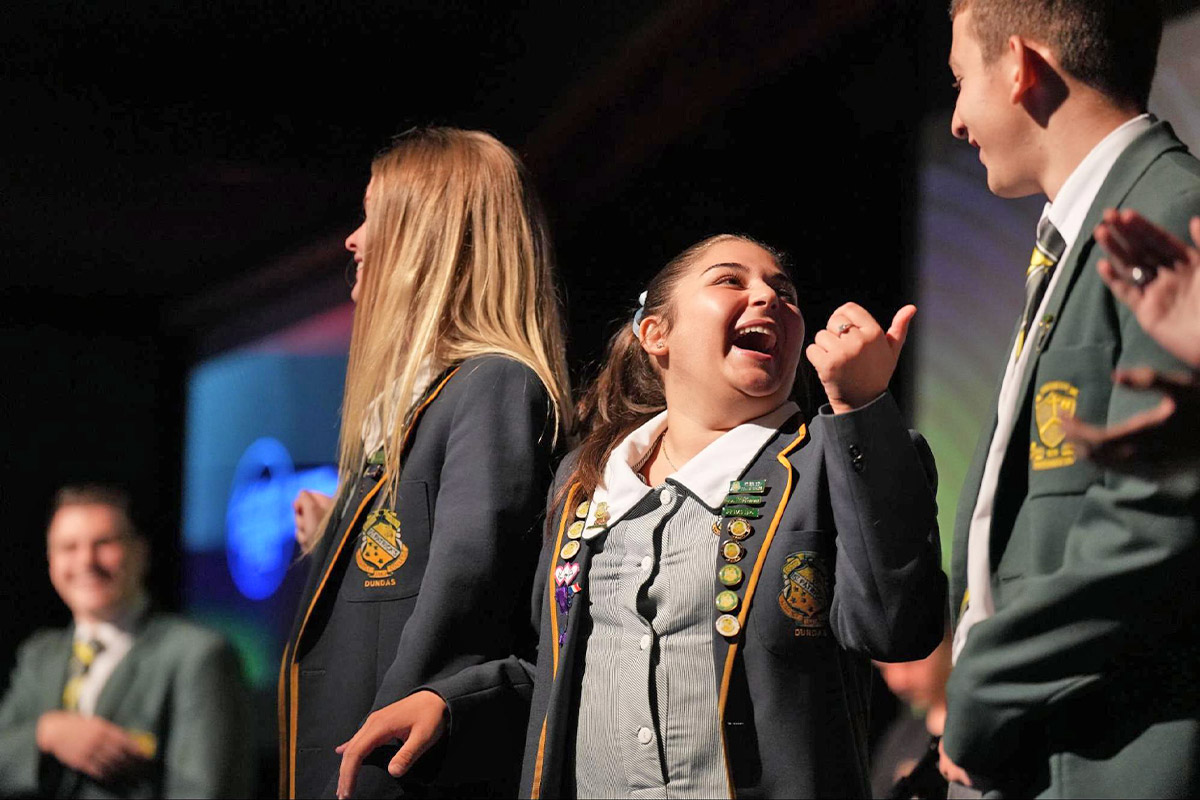 "I really enjoyed the music part when Gen played, I think that was really good getting everyone together and lifting the energy and mood," said Catherine McAuley Westmead student Mia Brownlow.
I hope that we always try to be better, lift everyone up, work together and build each other up.
Following a roundtable discussion where the leaders discussed their own school identities and personal path to leadership, students were joined by the new Executive Director of Catholic Schools Jack de Groot for some words of wisdom and gratitude.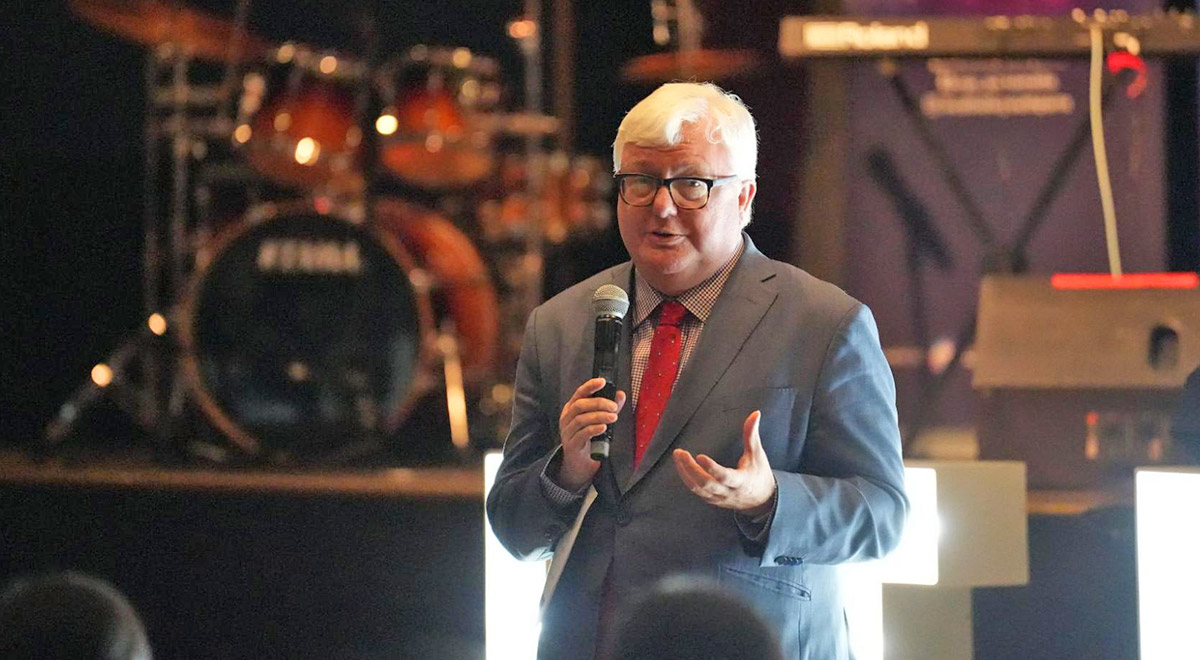 "I'm very grateful for what you have done in accepting the invitation to be leaders in our Diocese. Together we have a huge opportunity to lead across this part of Sydney which is so rich in opportunity, diversity, and culture, and to bring about change," said Jack.
"Today, there is this theme of lifting, to lift up your minds and your aspirations, lift up your hearts and lift up your voices, that's what leadership is about so thank you for all you are doing as leaders."
Bishop Vincent Long similarly thanked the students for their leadership in their communities, shining a light on the strength of student ability and action.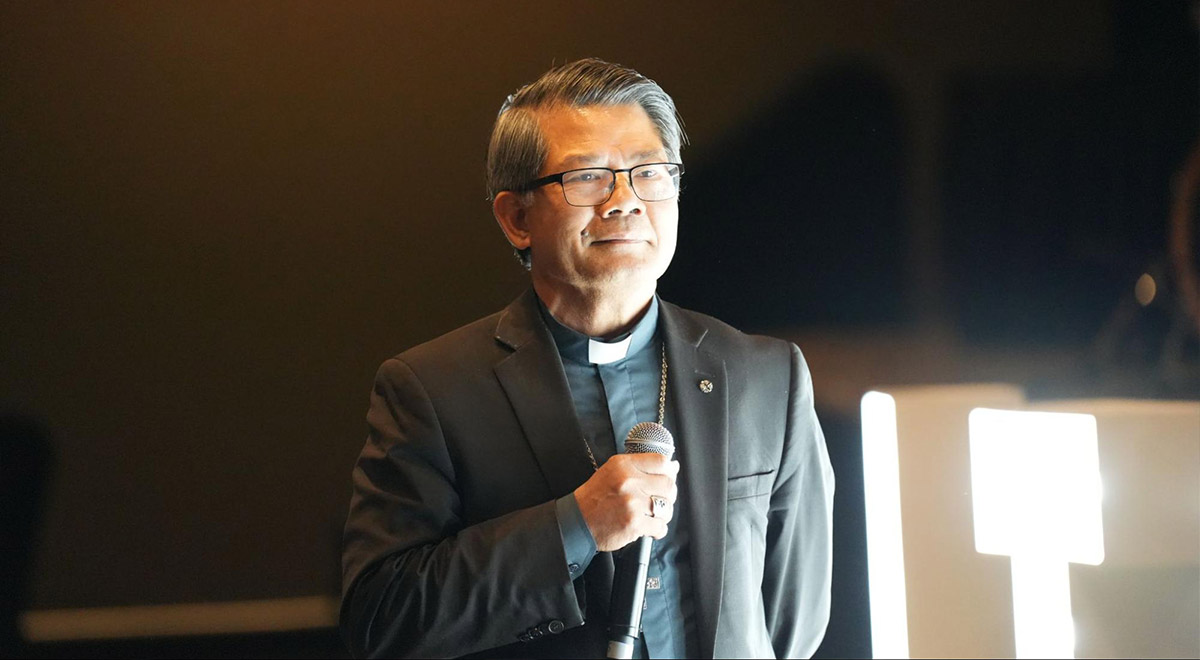 "We have to survive and thrive together as people. Lift and reimagine the world differently. Use our curiosity and the opportunity for us to change and really listen," said Bishop Vincent.
"We need to build a world where the poor, the suffering, those who weep and cry have a place. Have their needs met, have their cry heard. You are the catalysts of the Gospel. The yeast that makes the dough rise, you have within you the Gospel. Thank you for being here, thank you for your leadership, thank you for your commitment to the Gospel and your commitment to following the footsteps of Jesus."
Students were then invited to take the 'Hot Seat' challenge where a representative from each school has an opportunity to share for 60 seconds a leadership, team-driven goal or initiative being pursued at their school in 2023.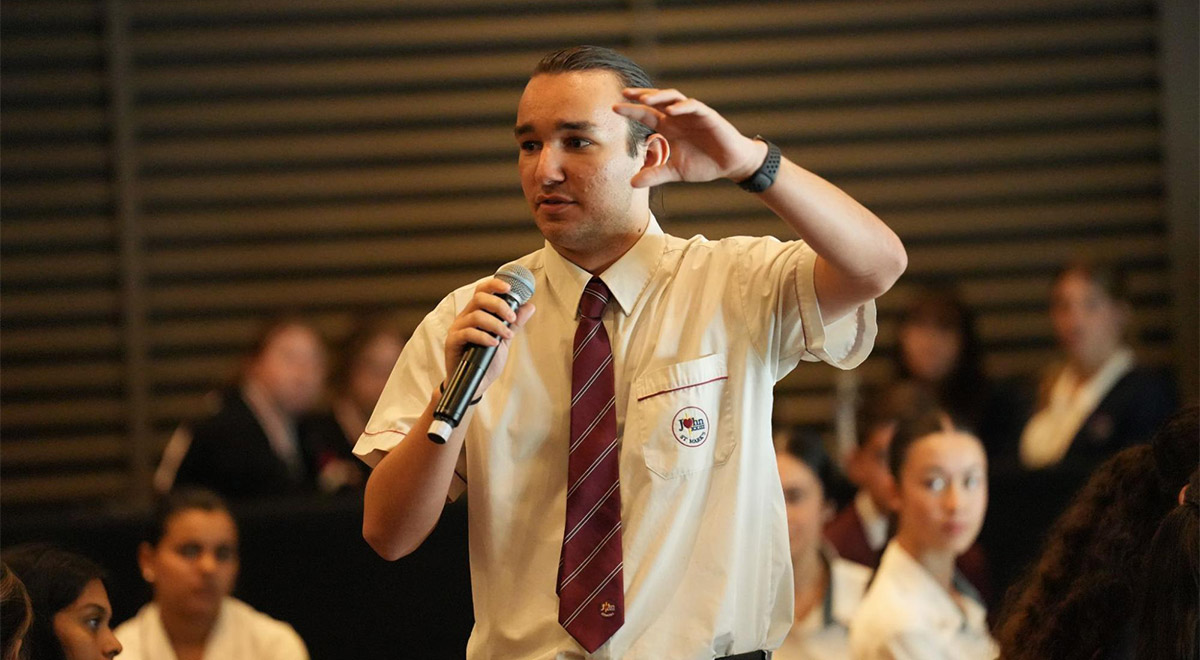 At Marian Catholic College Kenthurst, the school is focussing on engagement within the student body by creating new clubs such as a debating and book club as well as handball competitions and karaoke at lunchtime to ignite student involvement.
The school community at St Paul's Catholic College Greystanes is building on their school motto of "many gifts - one community" by partnering with local primary school, Our Lady Queen of Peace to fundraise for Project Compassion, strengthening their Catholic community and support for those who are in need.
At Penola Catholic College Emu Plains, wellbeing is valued just as much as learning. This is seen in the implementation of a new teacher-student mentoring program where the community is encouraged to 'check in' with each other to grow a sense of community, togetherness and cooperation.
Xavier College Llandilo student Max Pickard said it was important to interact with other student leaders and to develop strategies for change. "My favourite part about today was getting to share aspects of my school community with everyone and develop better relationships with other school leaders".
"My hope for this year is to really expand our leadership team, to cooperate with other leaders from other schools and to really branch out and strengthen our community so we can build a better school life for everyone", said Max.
After commissioning students with a final prayer, the event concluded with a final challenge: for leaders to empower their own school communities and to be a voice for change.
"It's good seeing us all come together as a community. My hope is that this group of individuals will be able to step up in our communities in ways that others aren't able to," said CathWest Innovation College student Cassie Manners.
"I hope that we can all find our own versions of success and that we can help our communities to find theirs," added St Paul's Greystanes student James Elakcnouch.
LIFTED Leaders acts as a precurser to the 'Breakfast with the Bishop' - Student Leaders Forum in June at Commbank Stadium, forming the second encounter in an ongoing relationship between student leaders and Diocesan leadership. The pairing of these two programs ensures complementarity and that students have a more profound opportunity for learning, sharing and connection at all levels.
View and download photos from this event: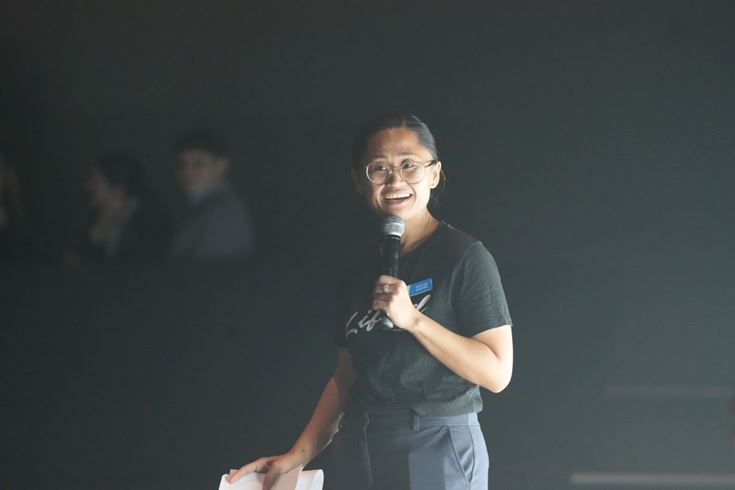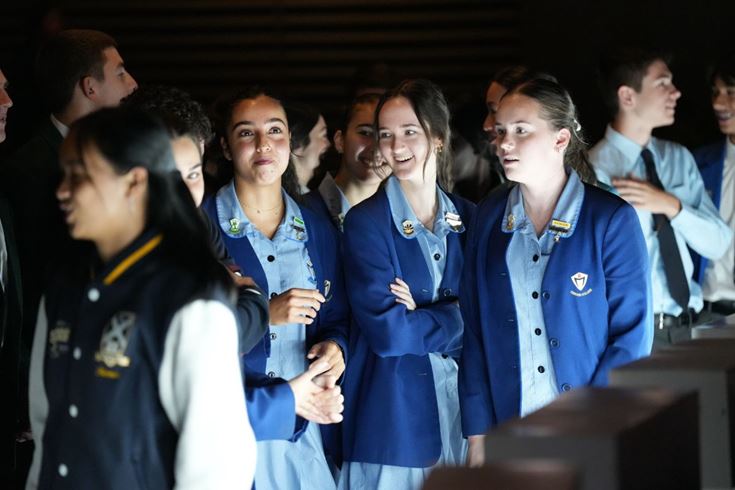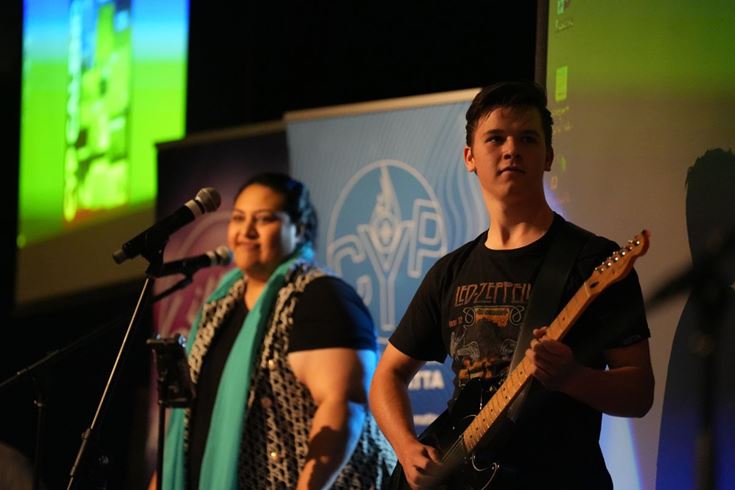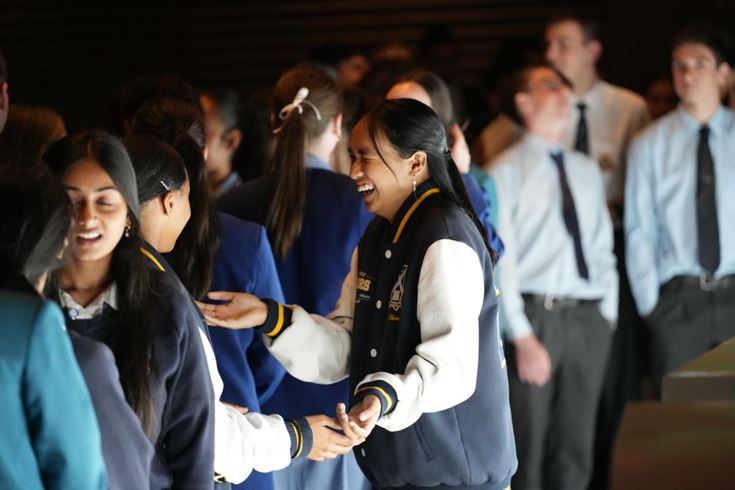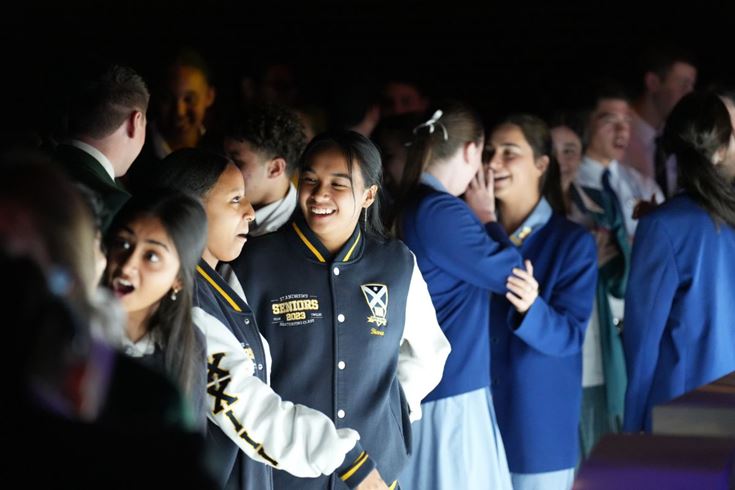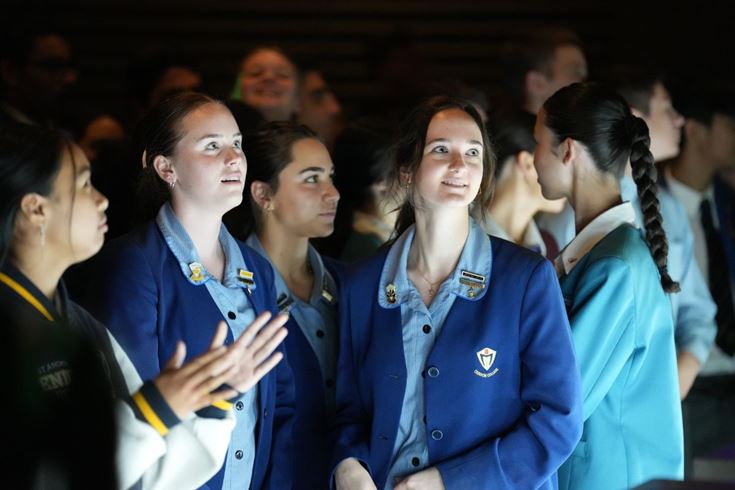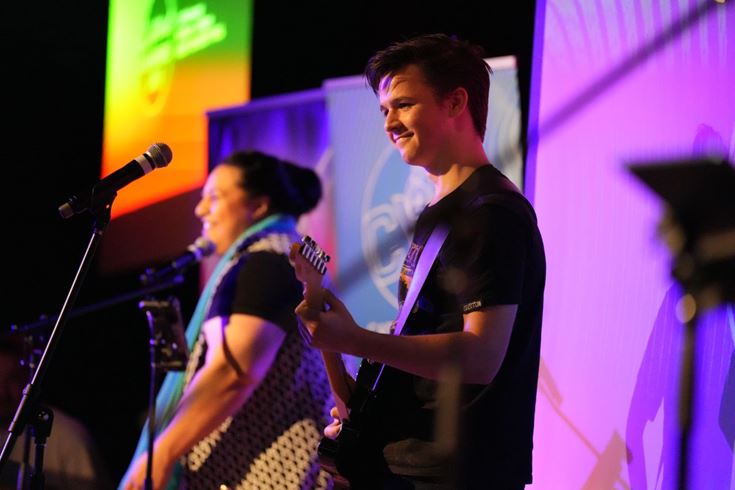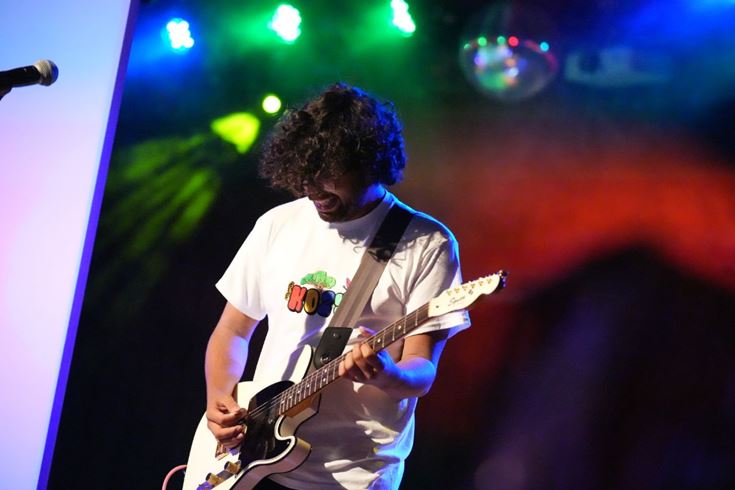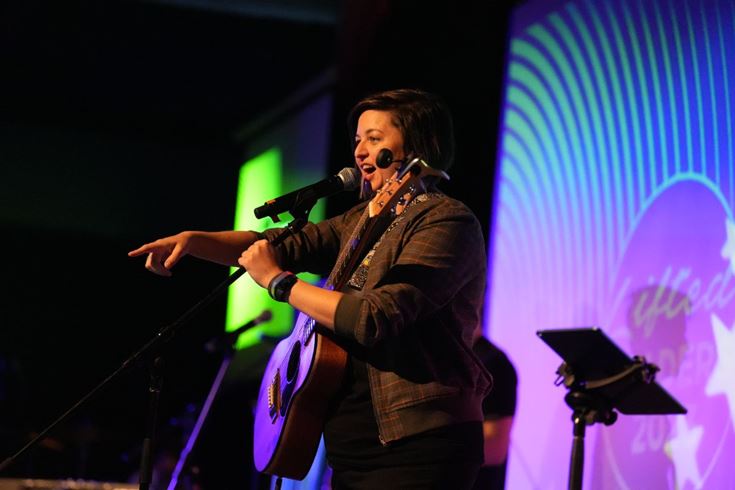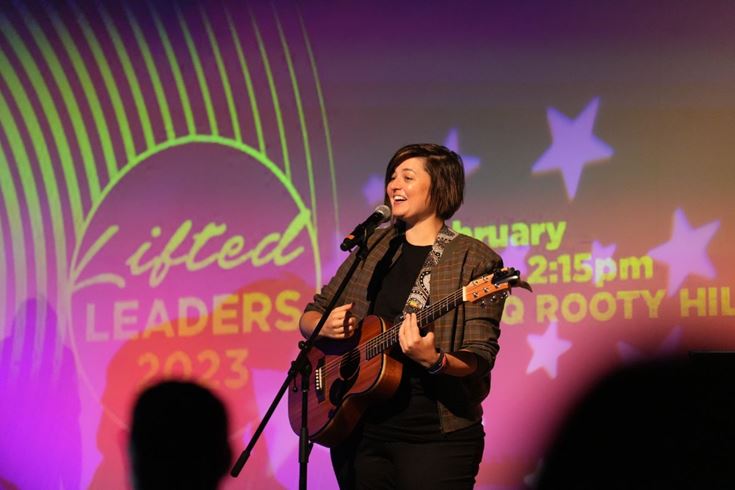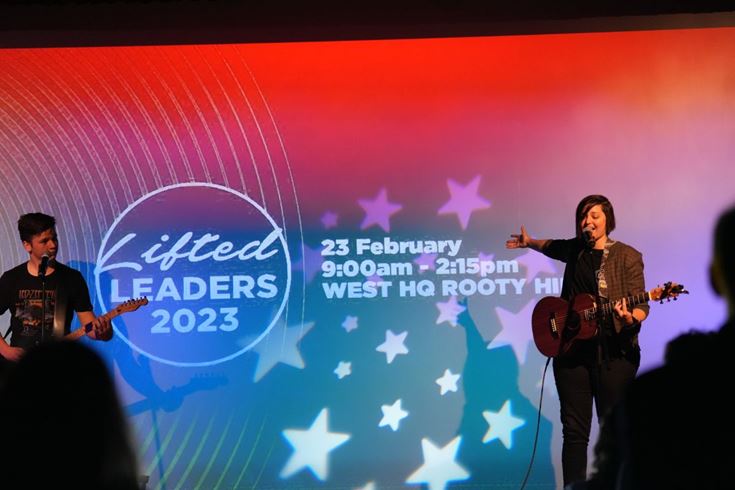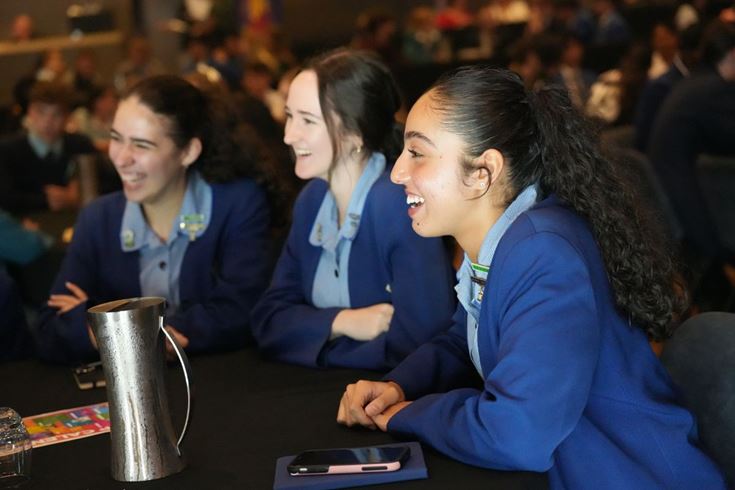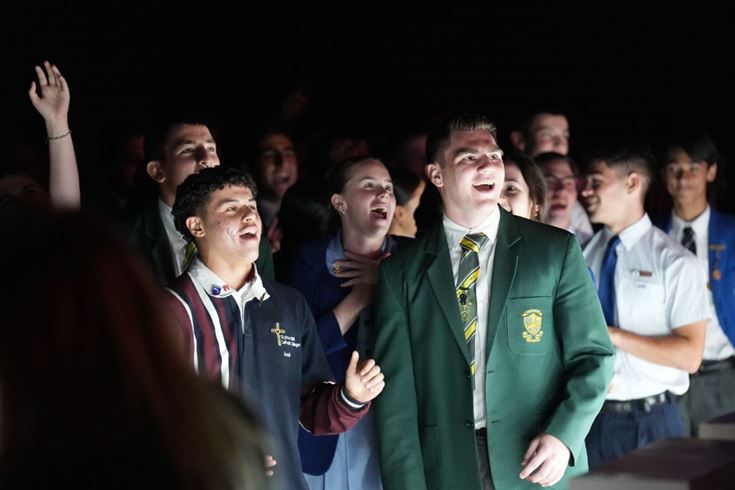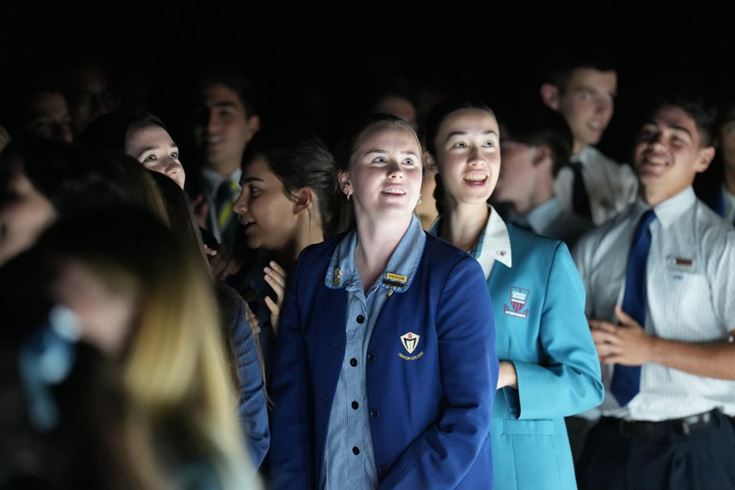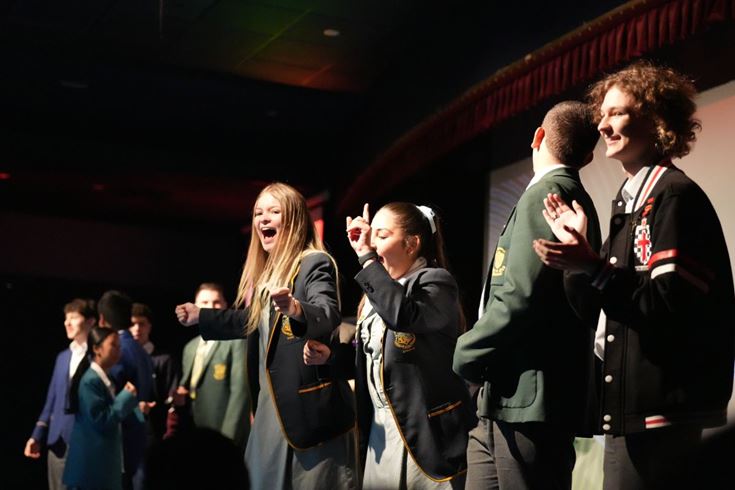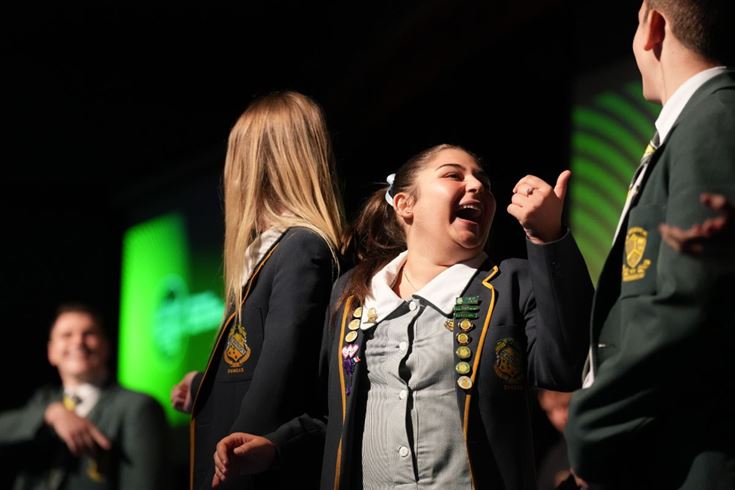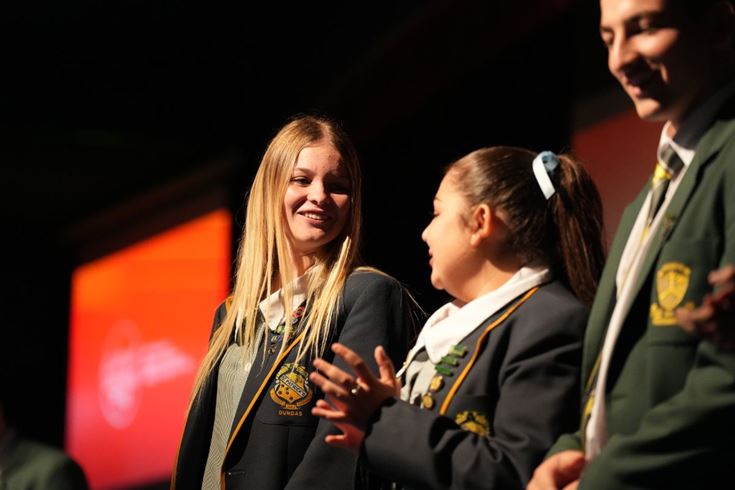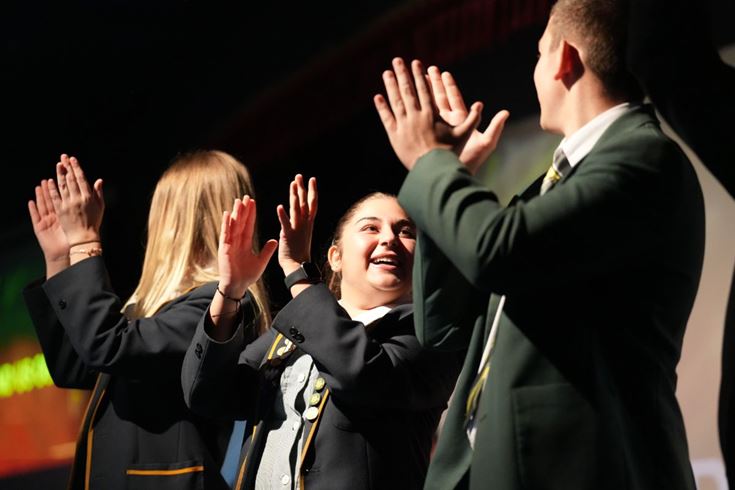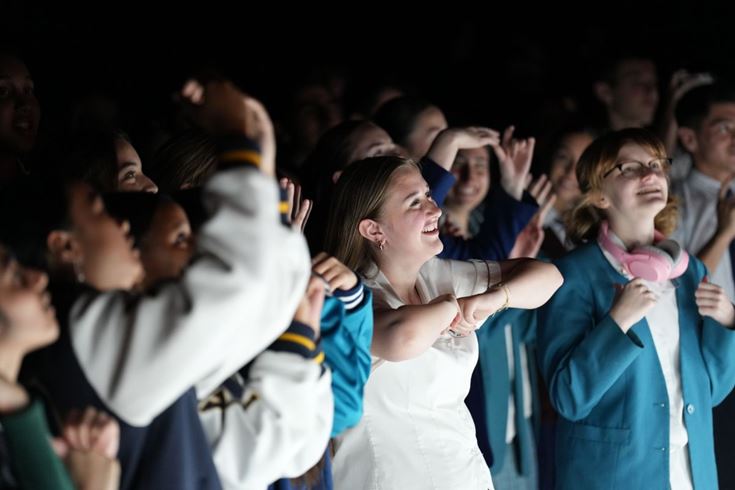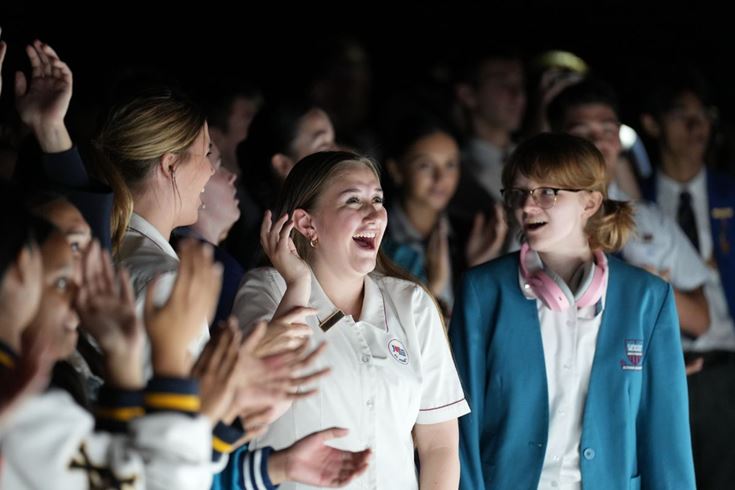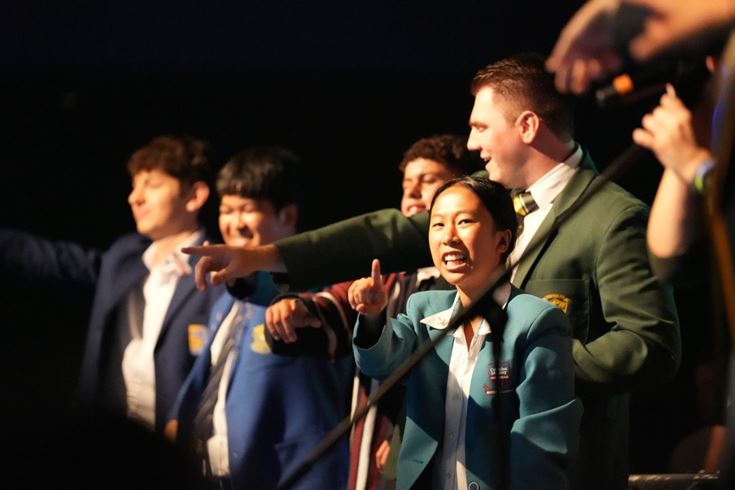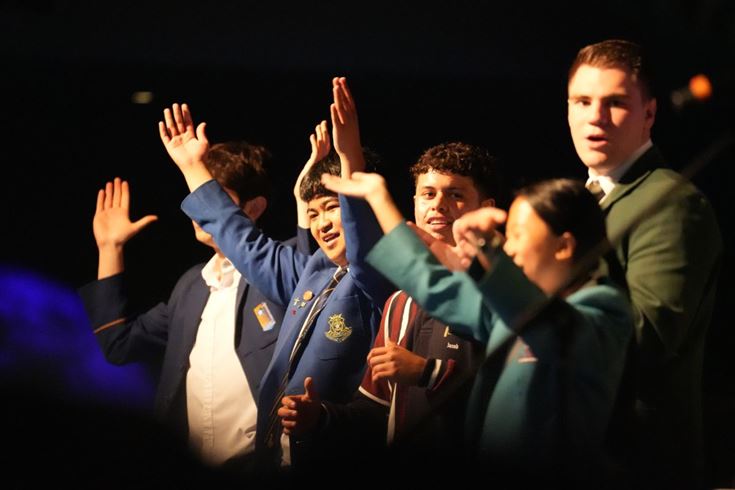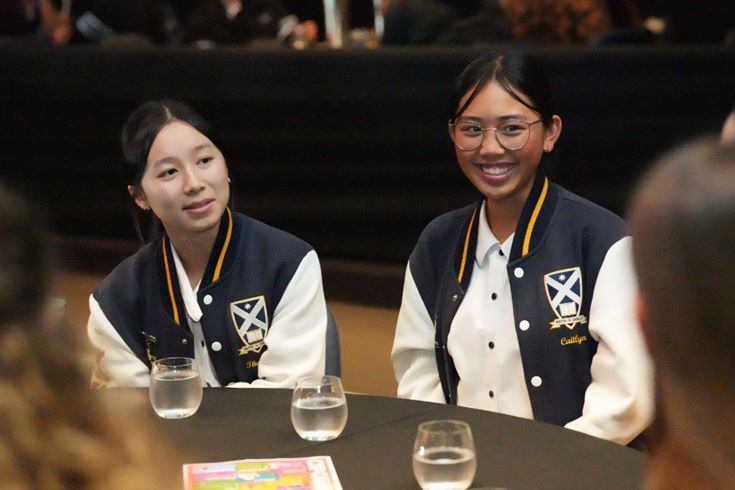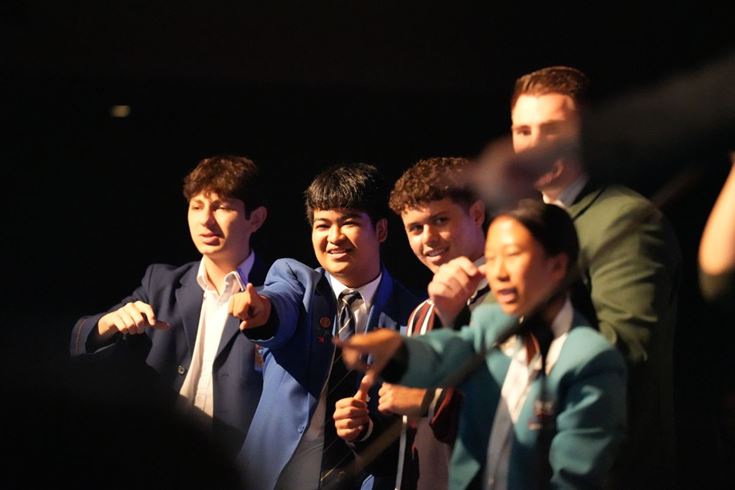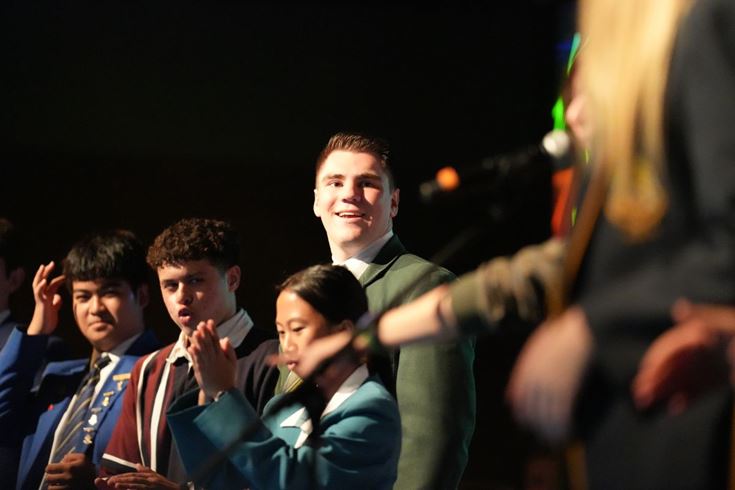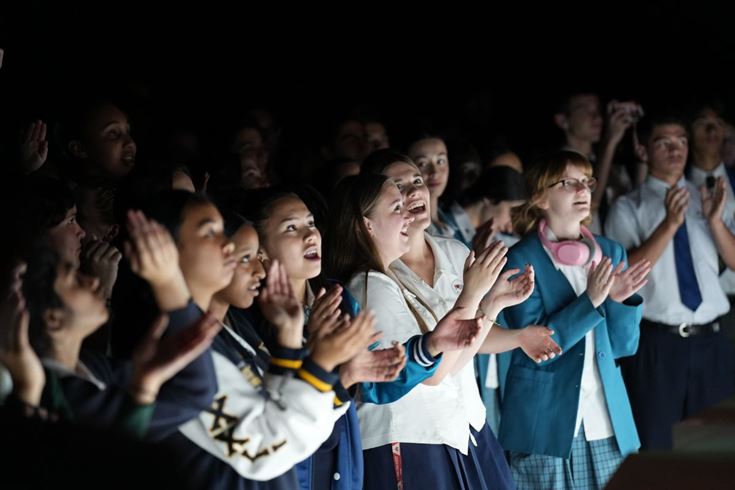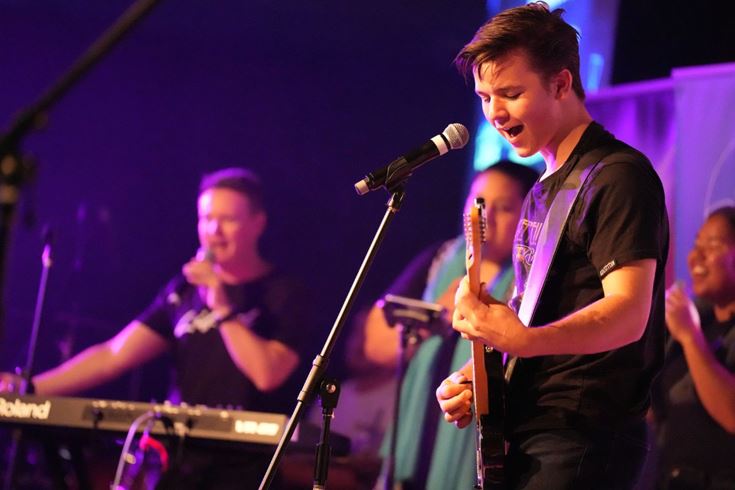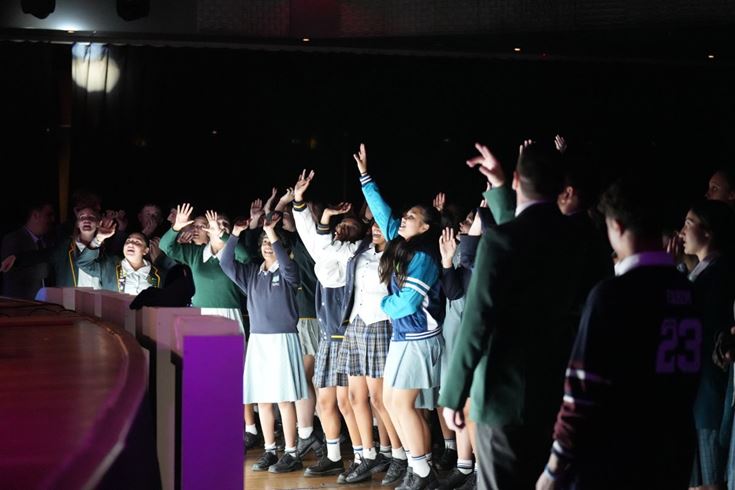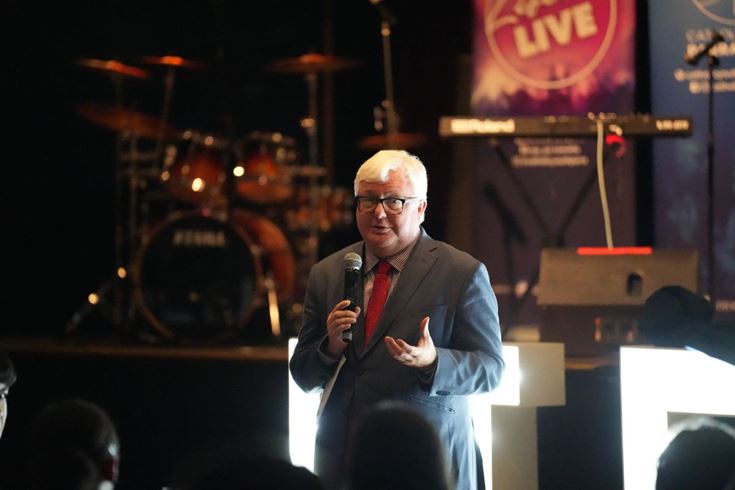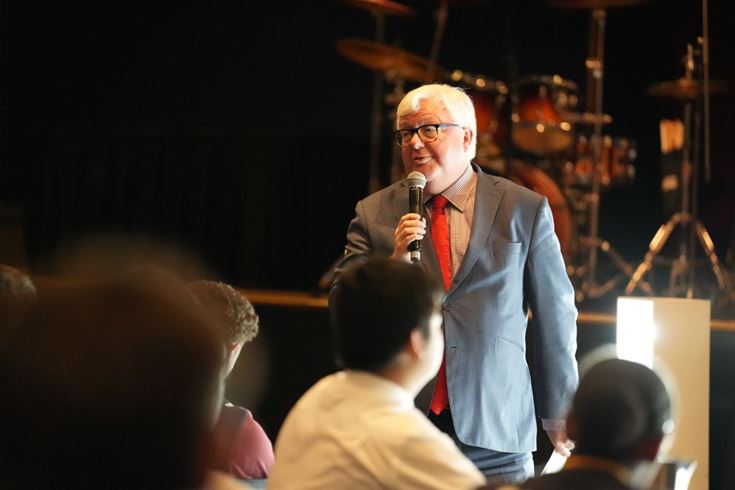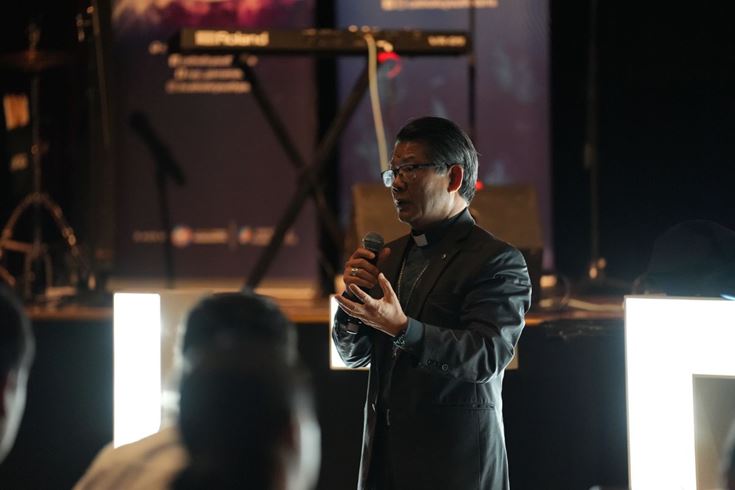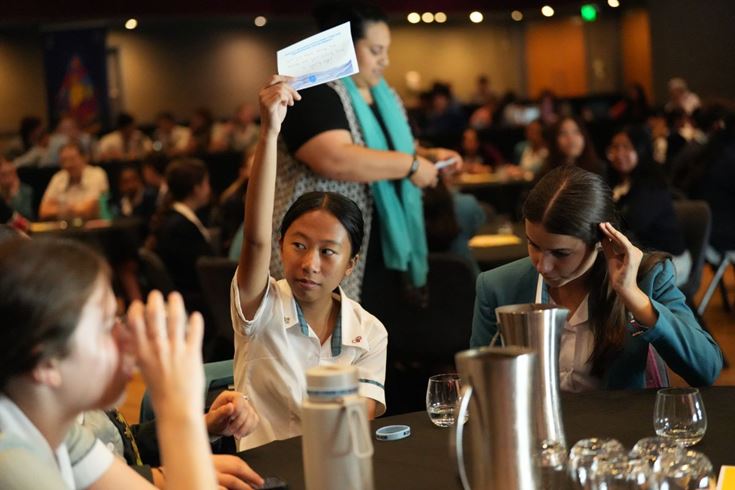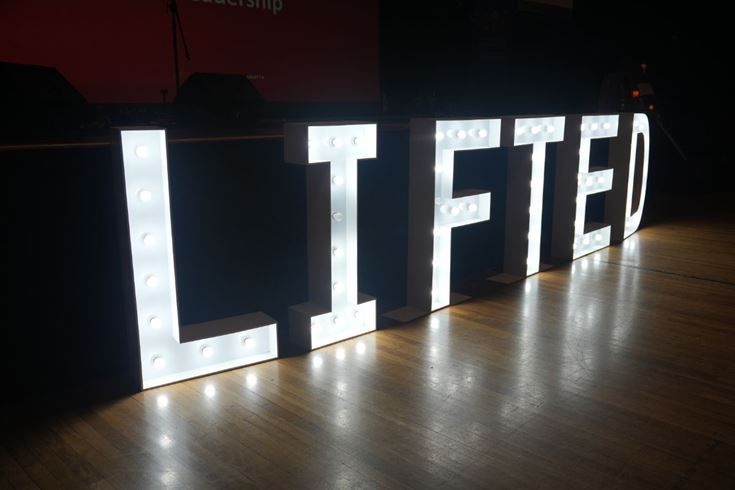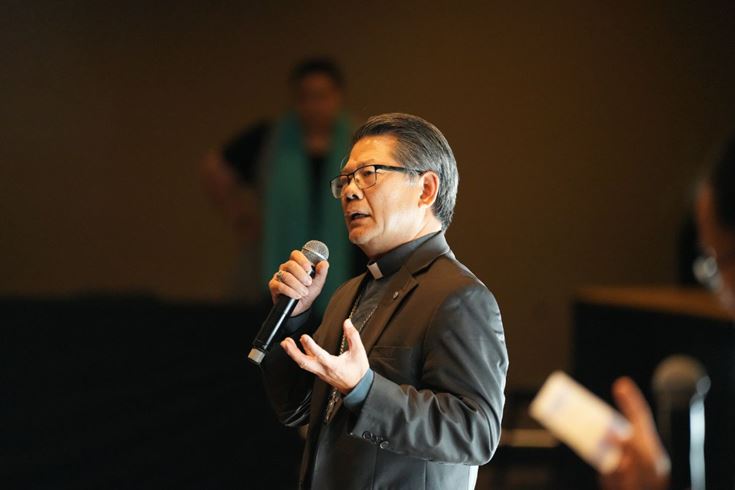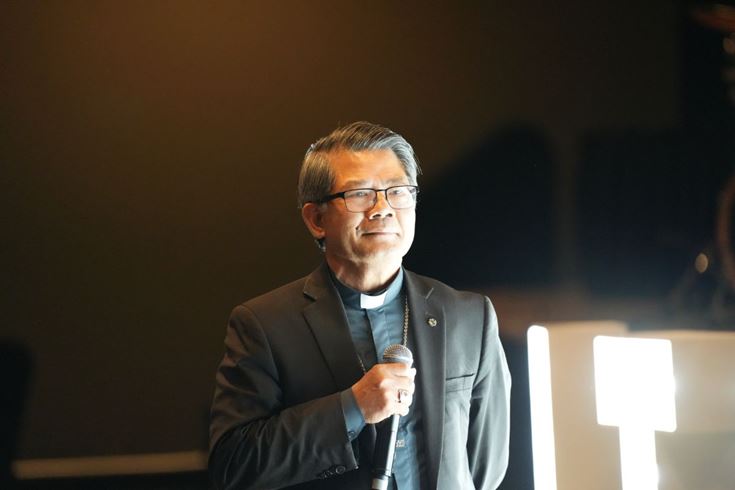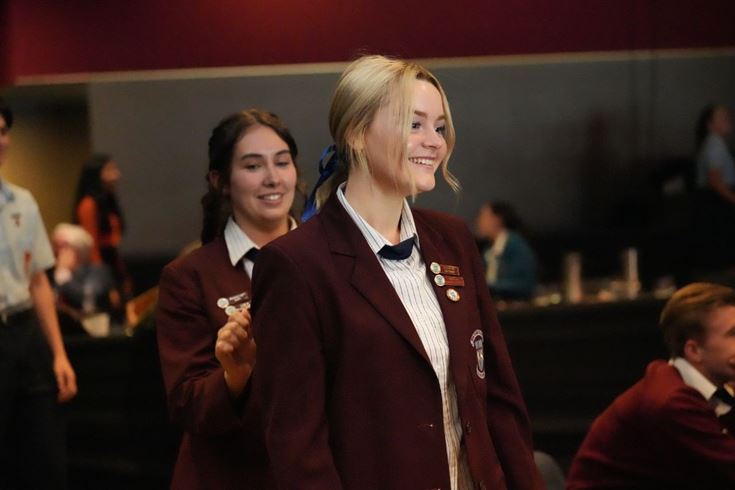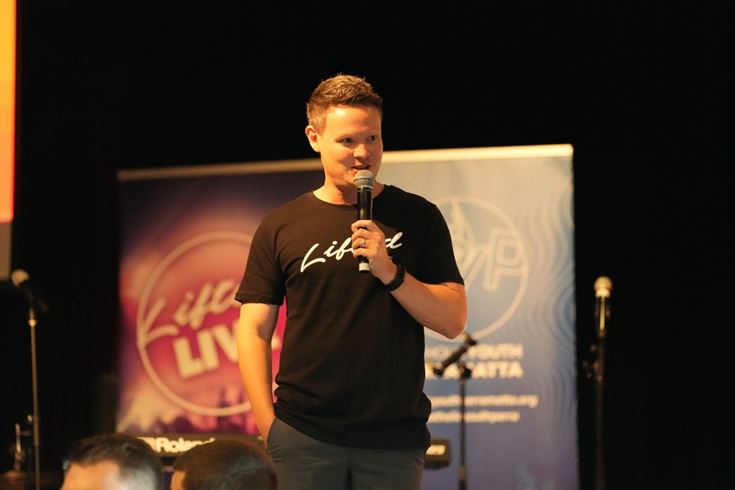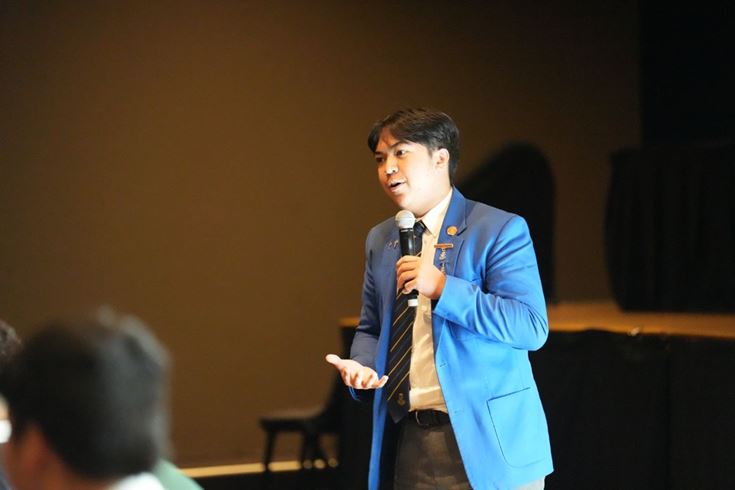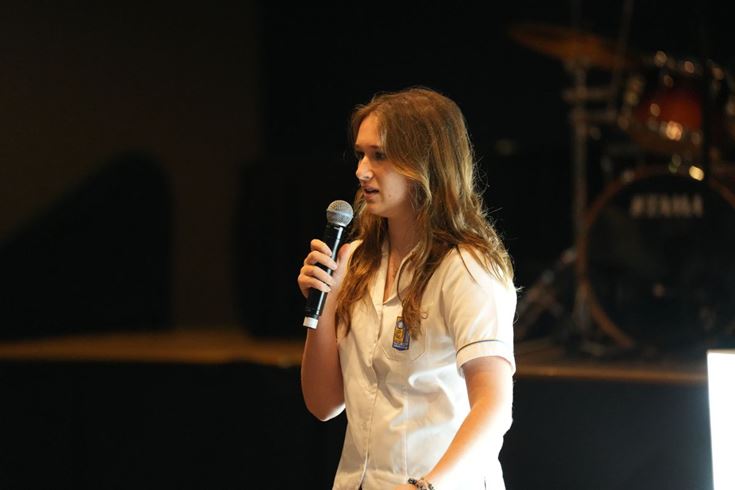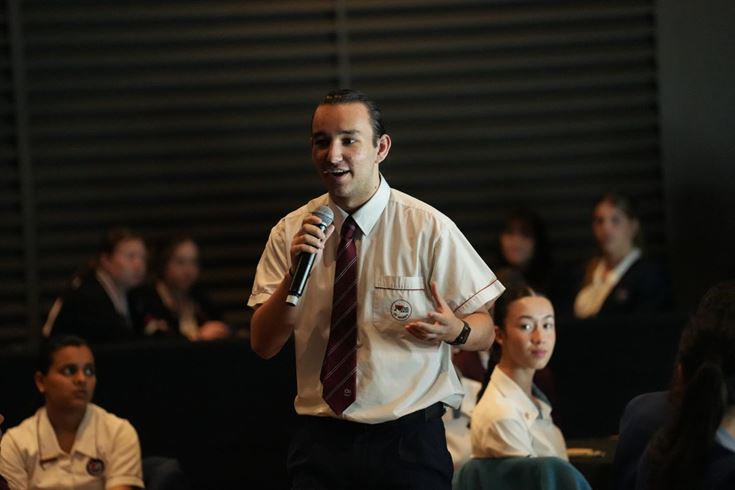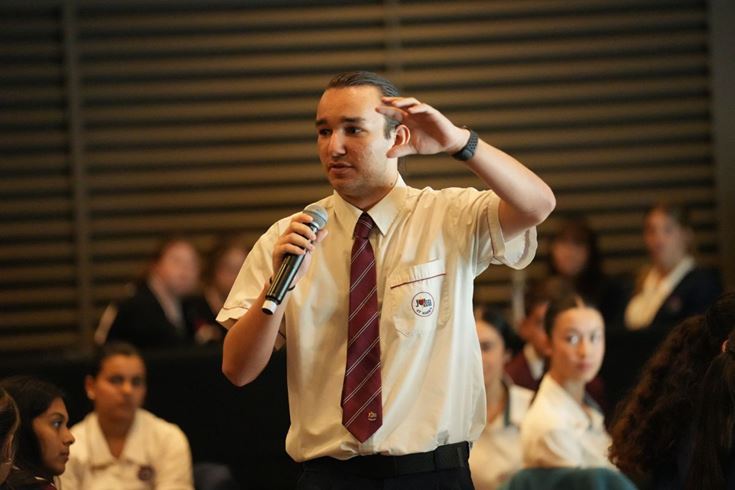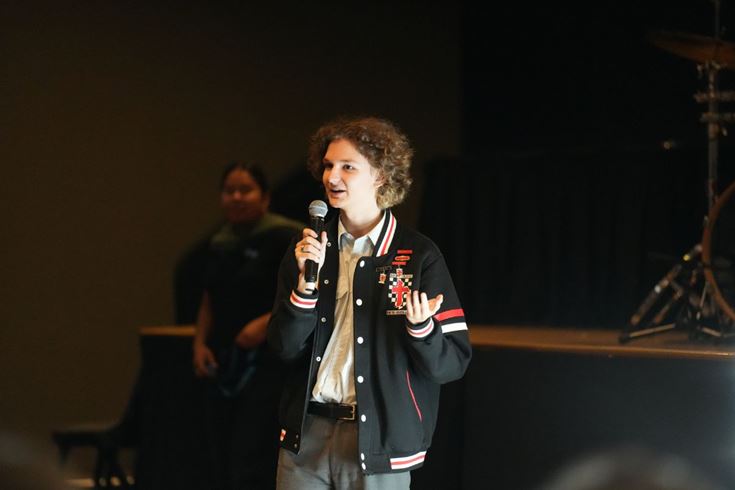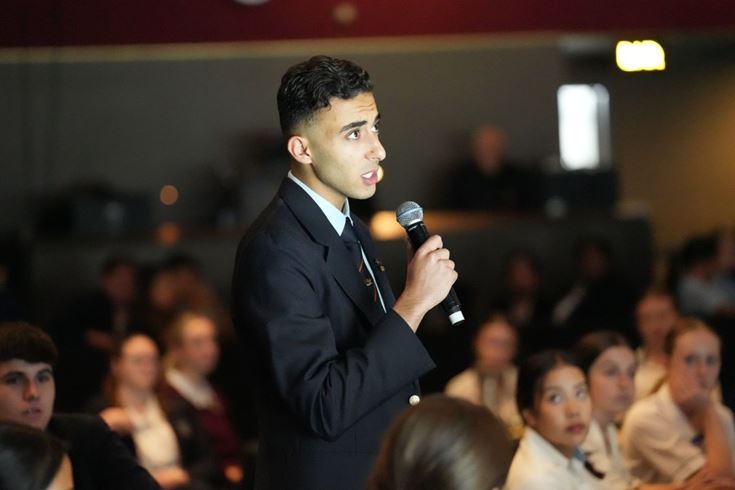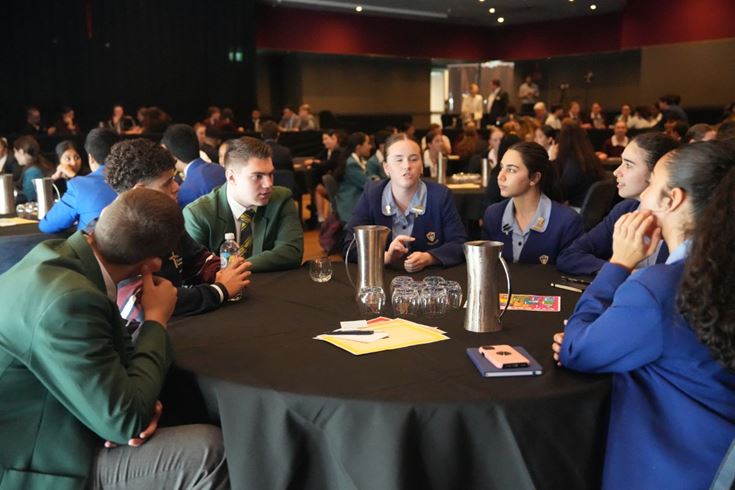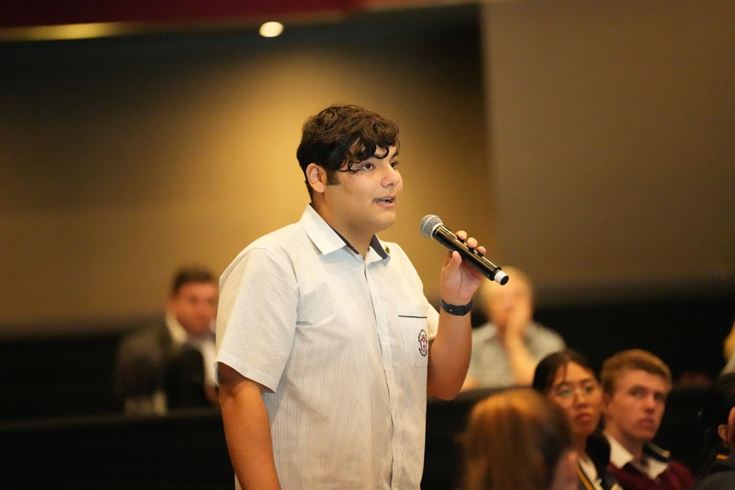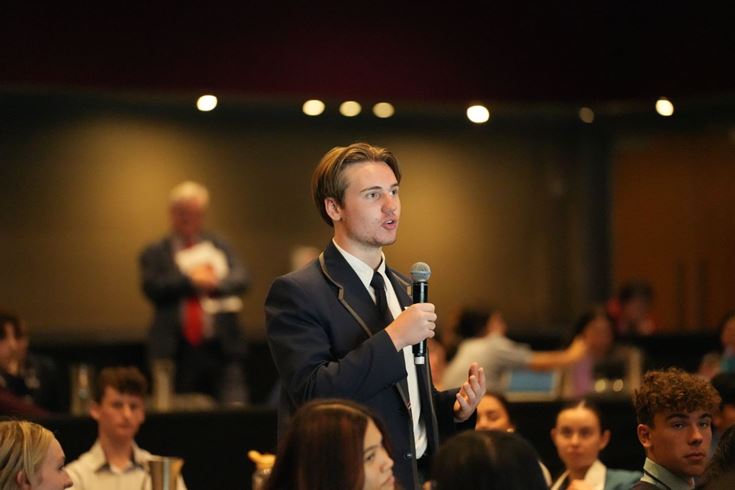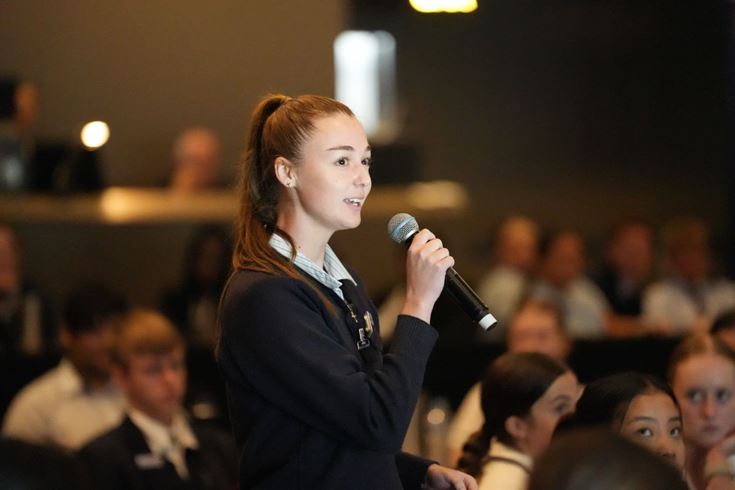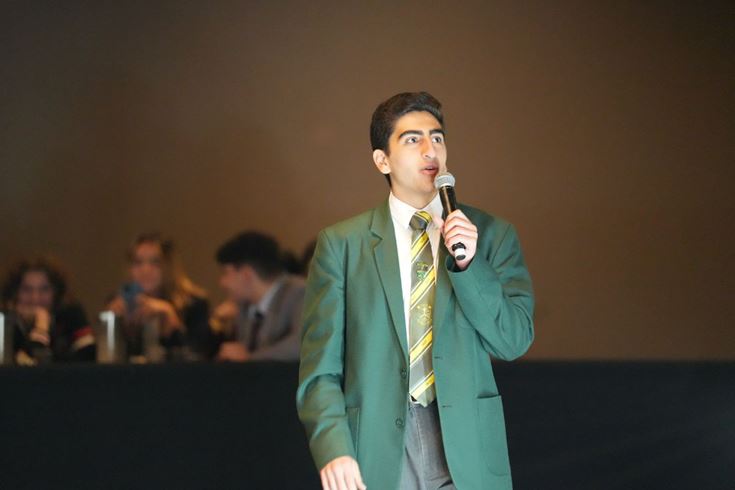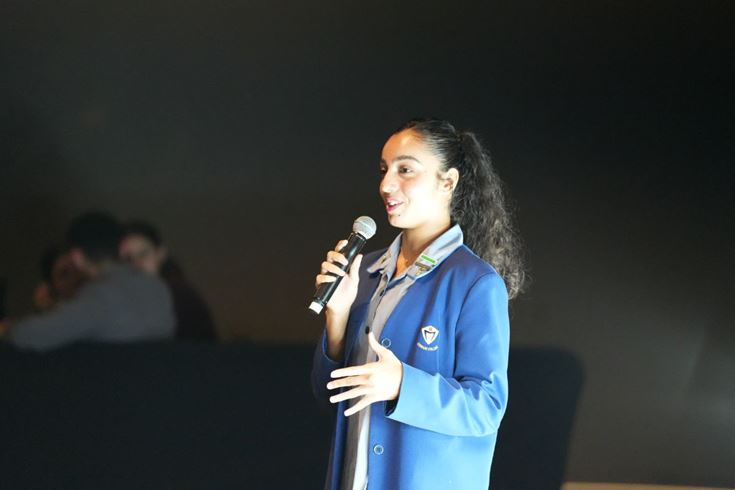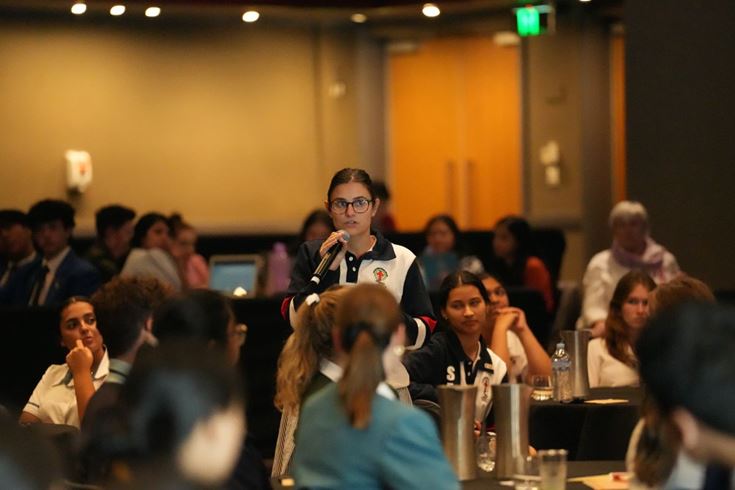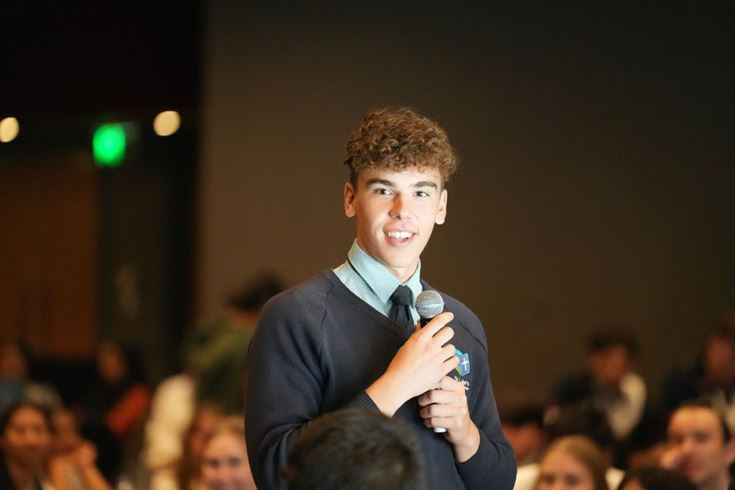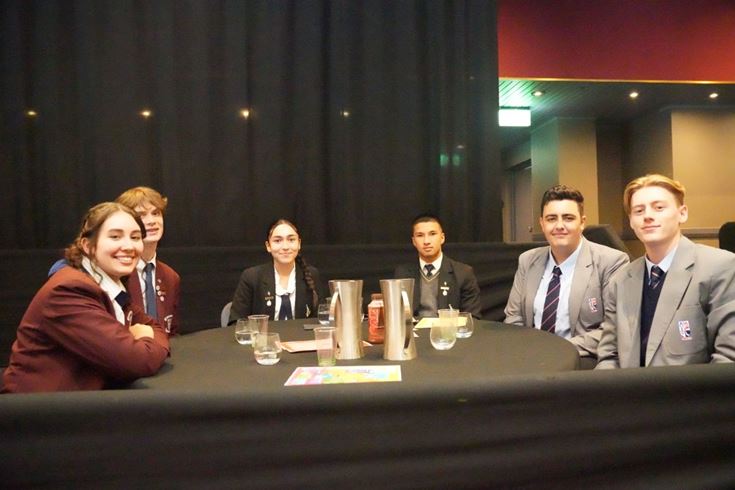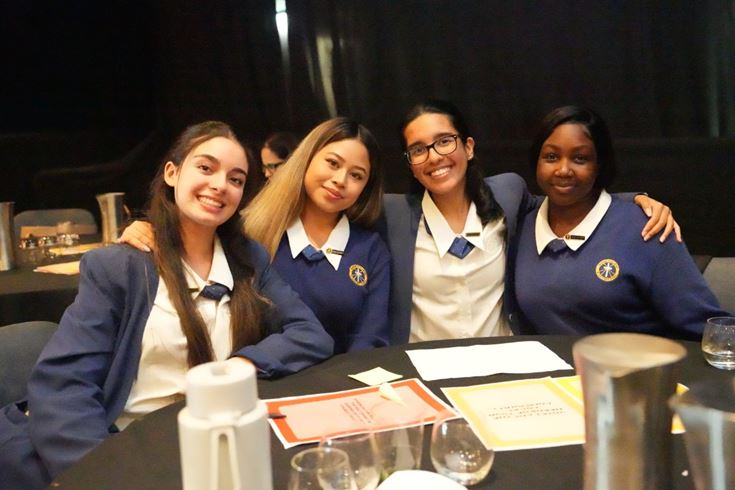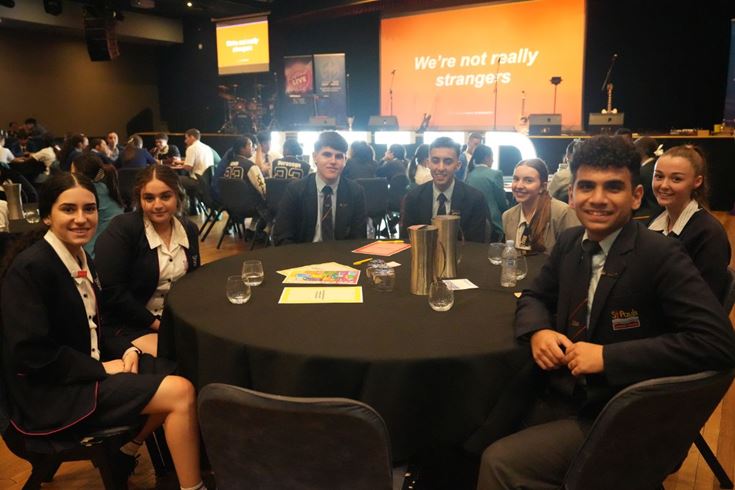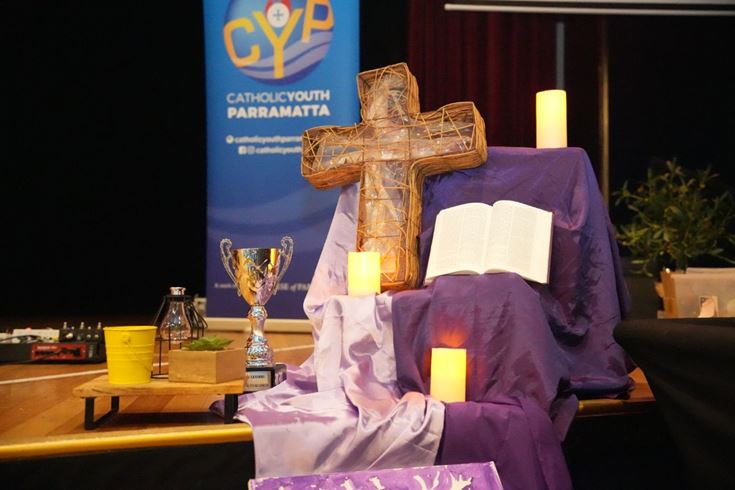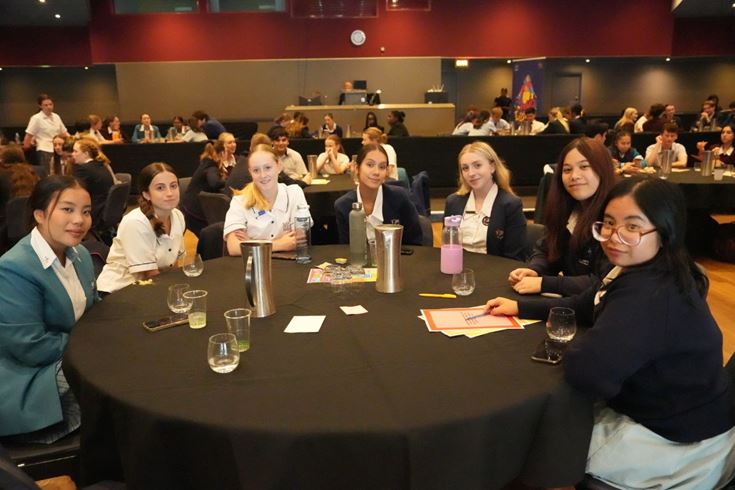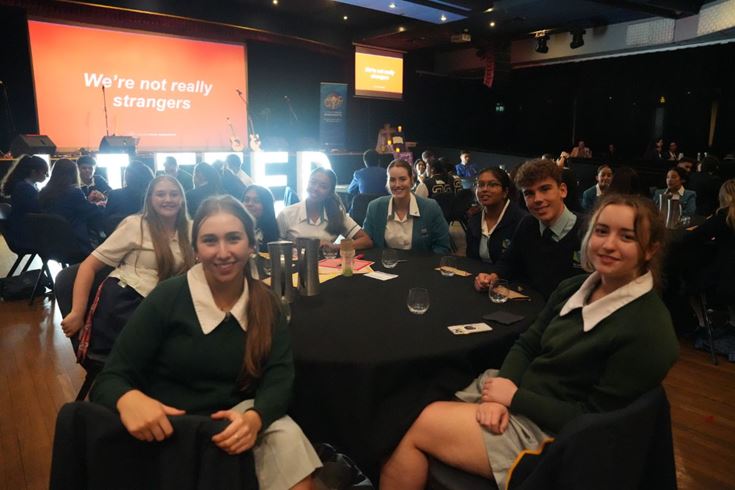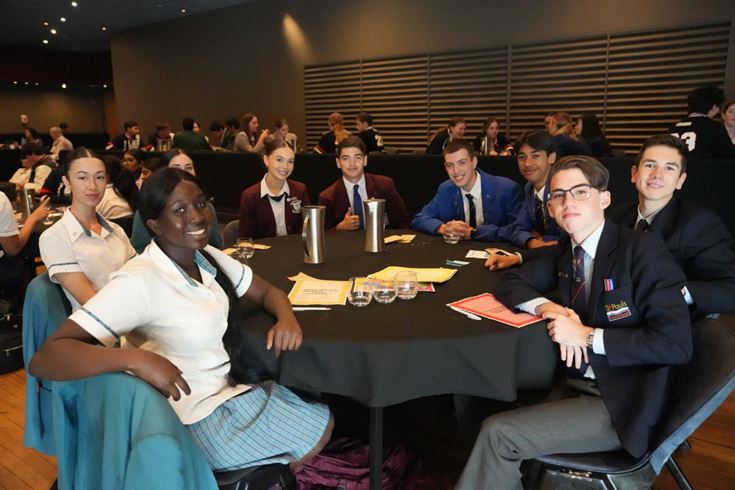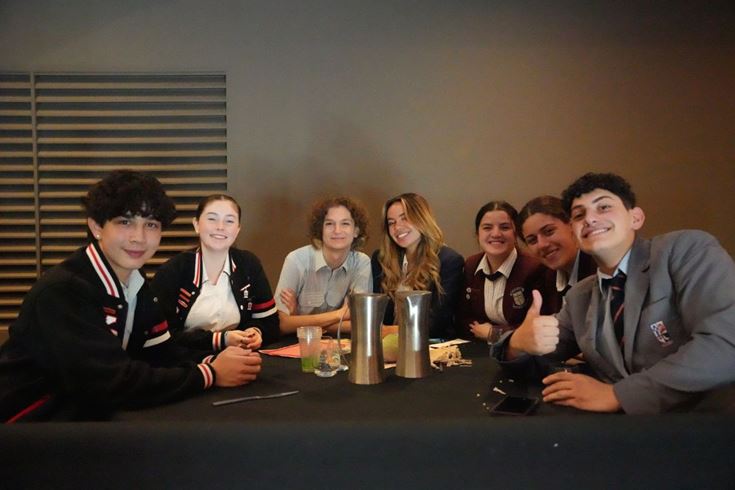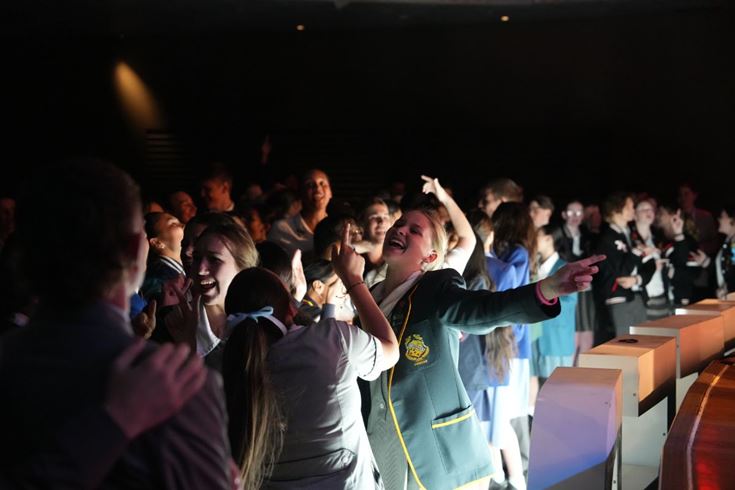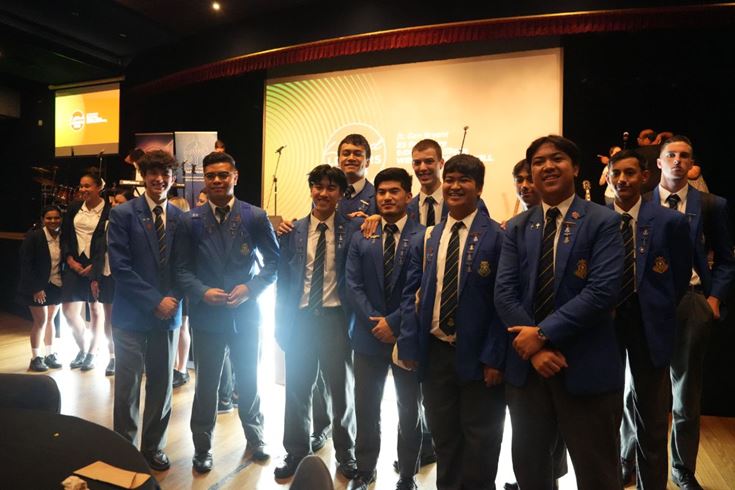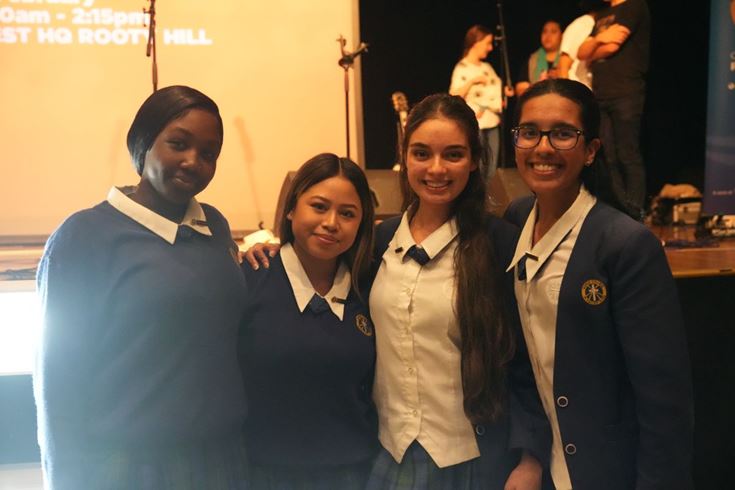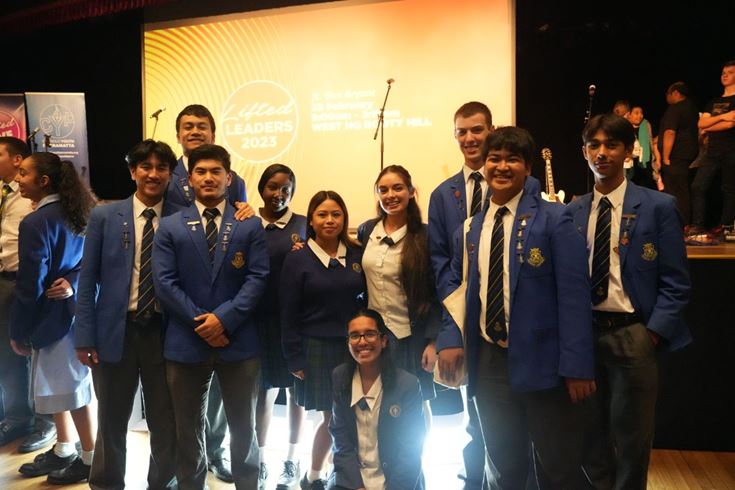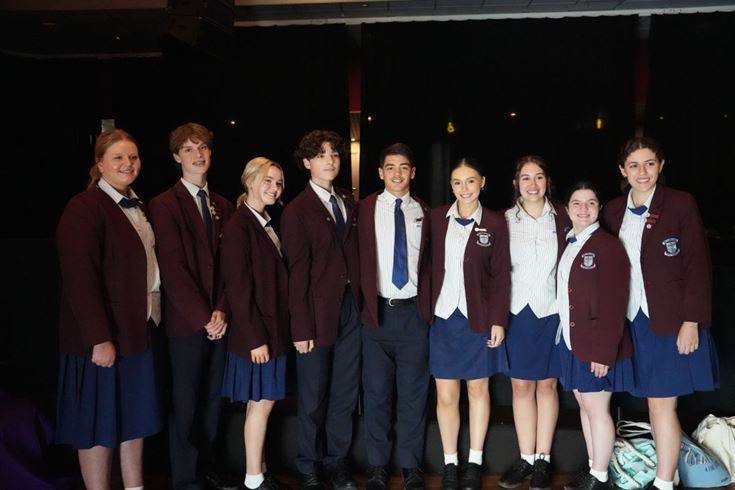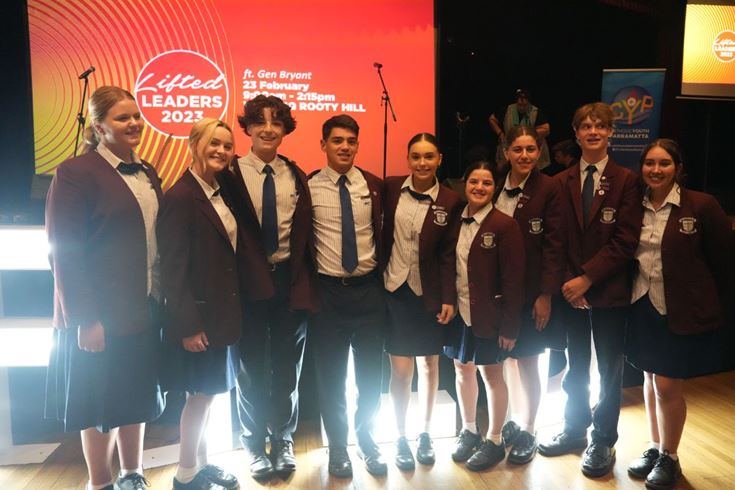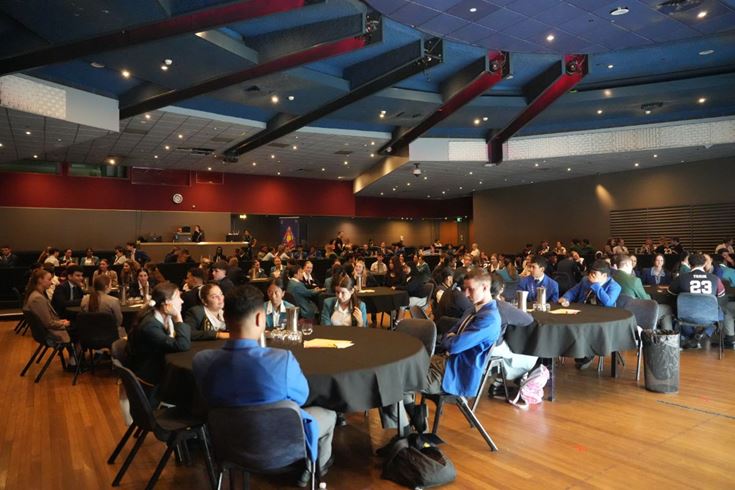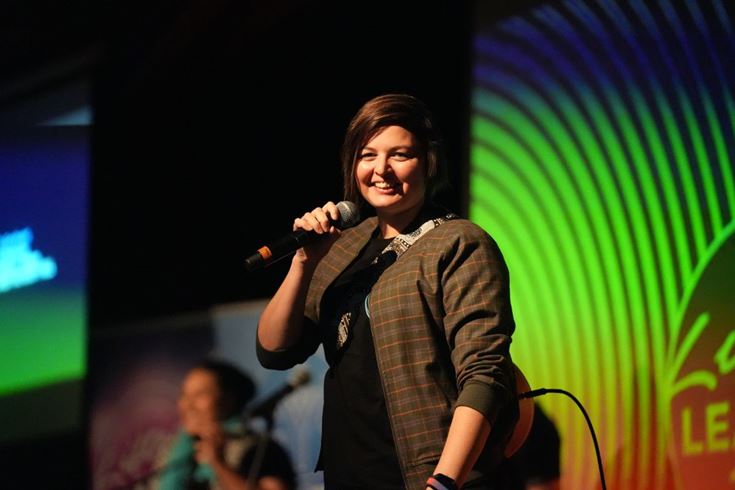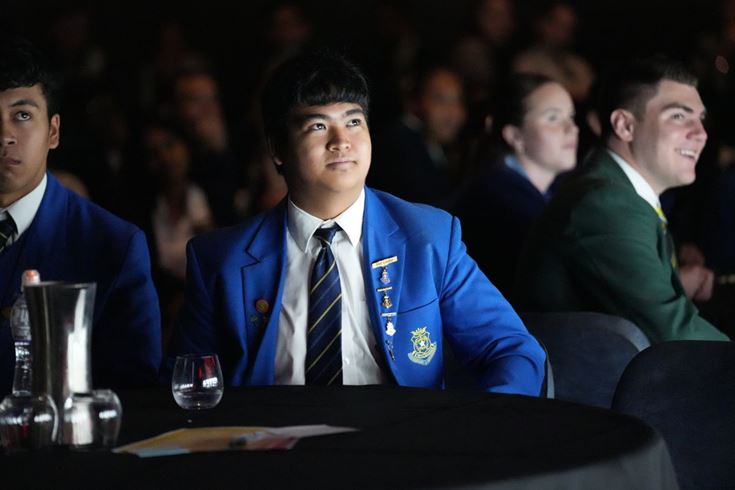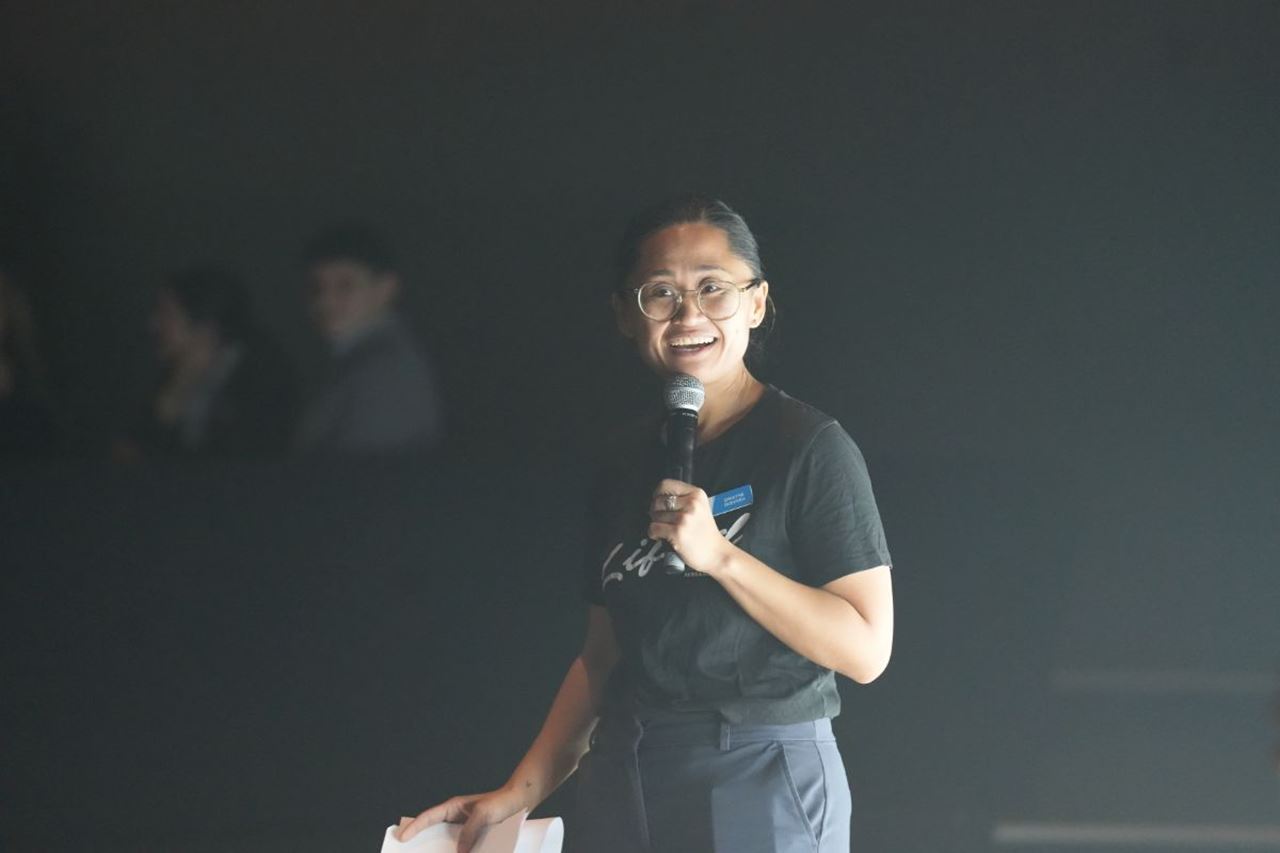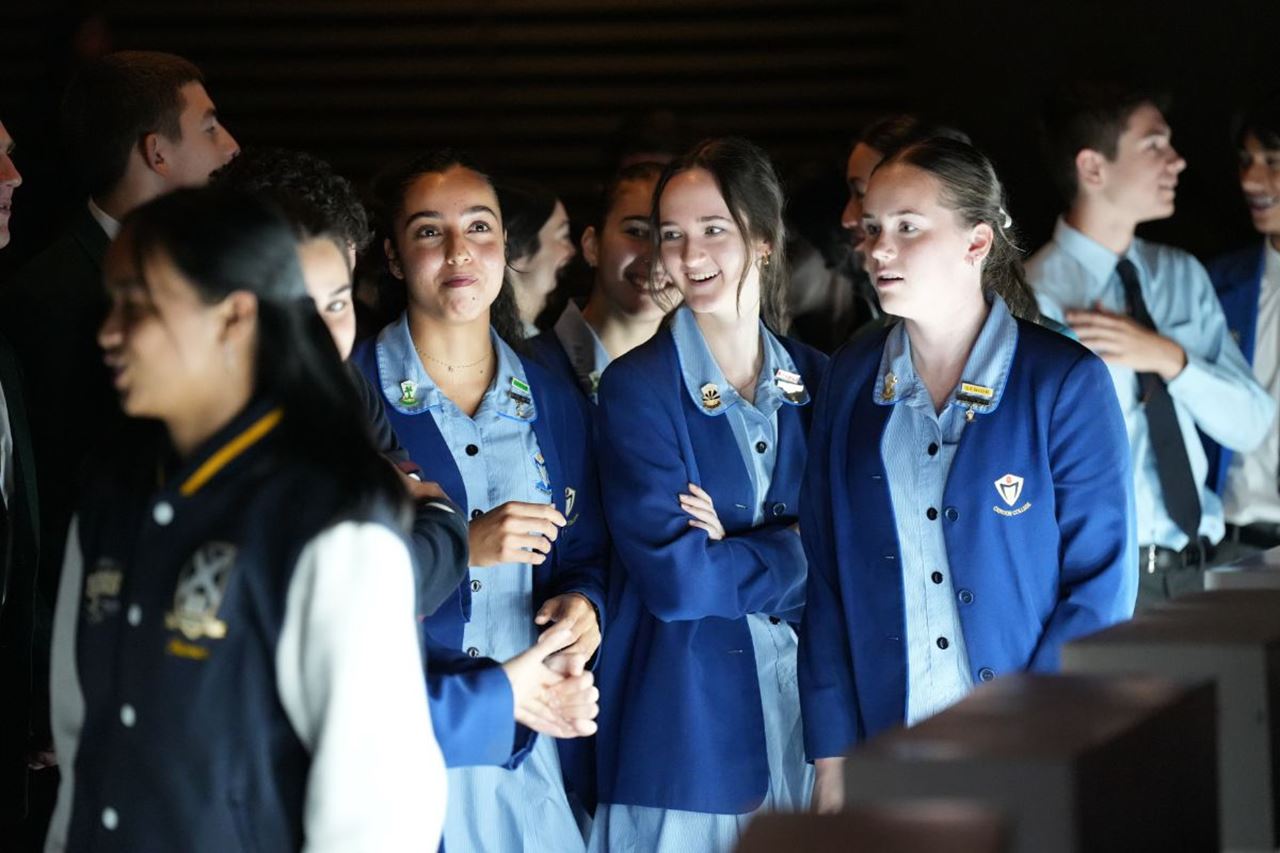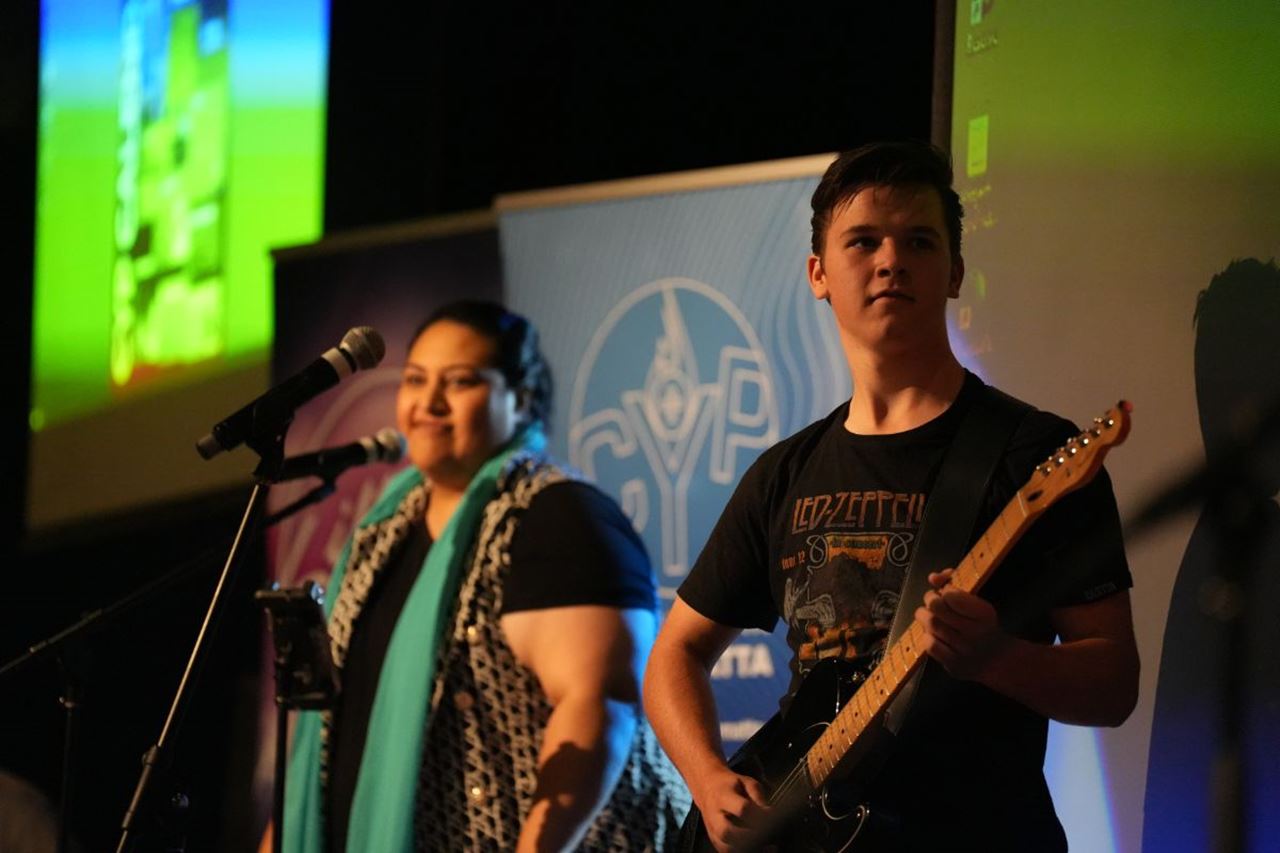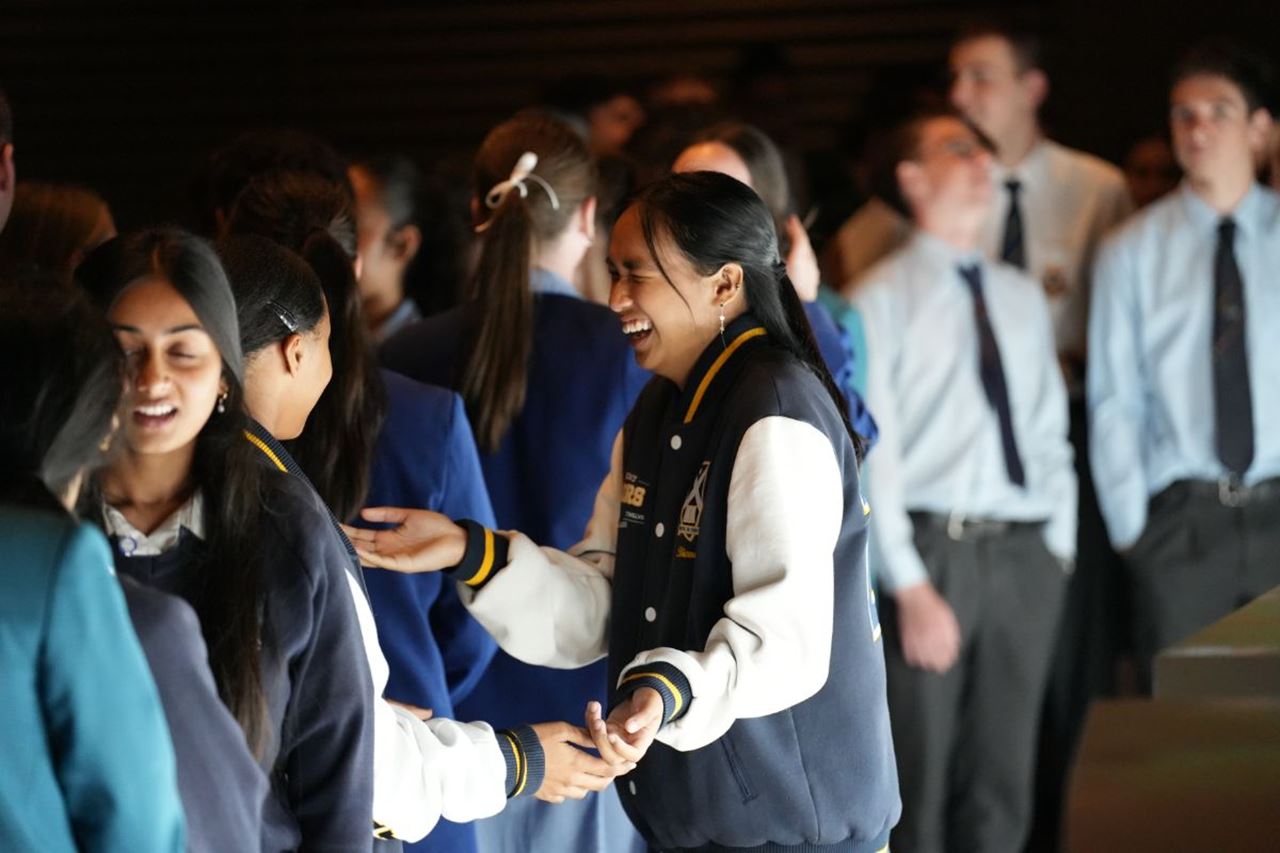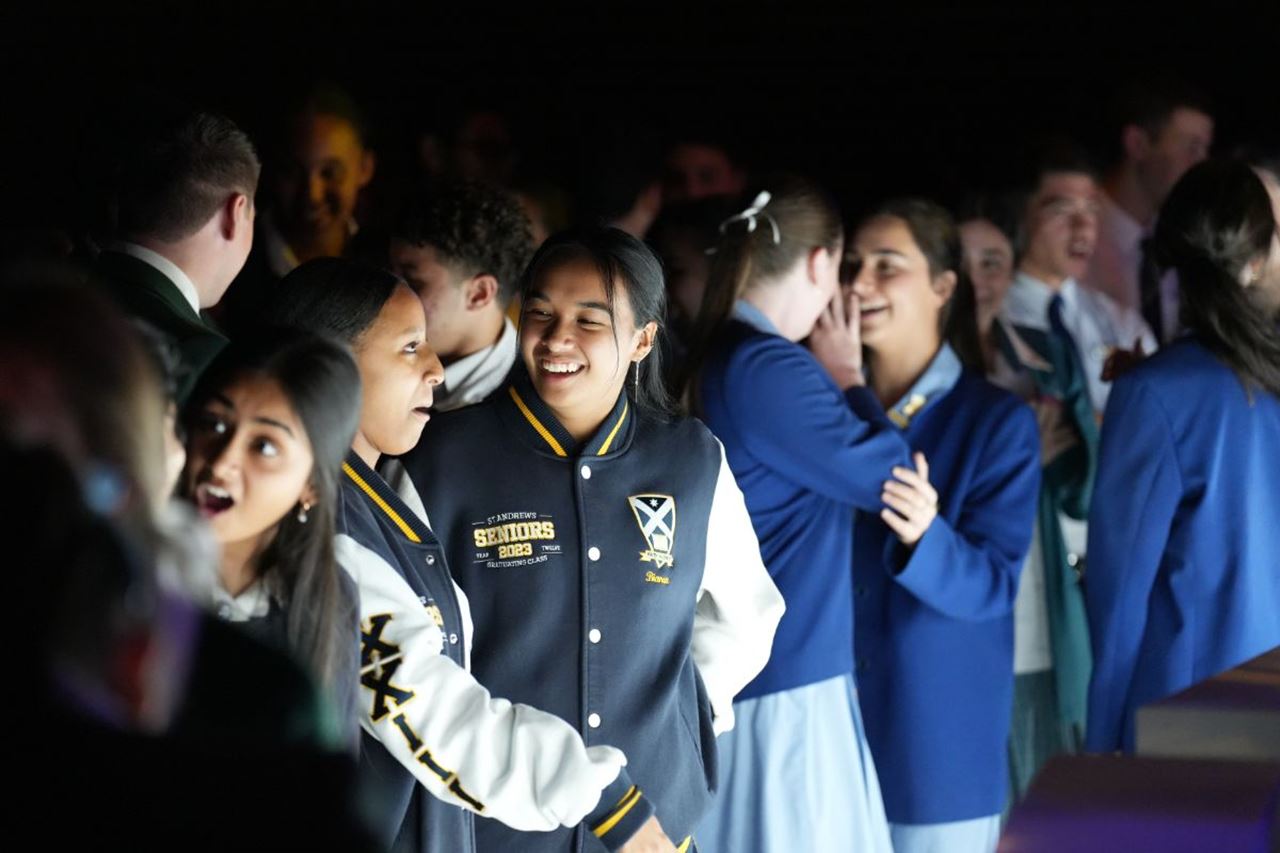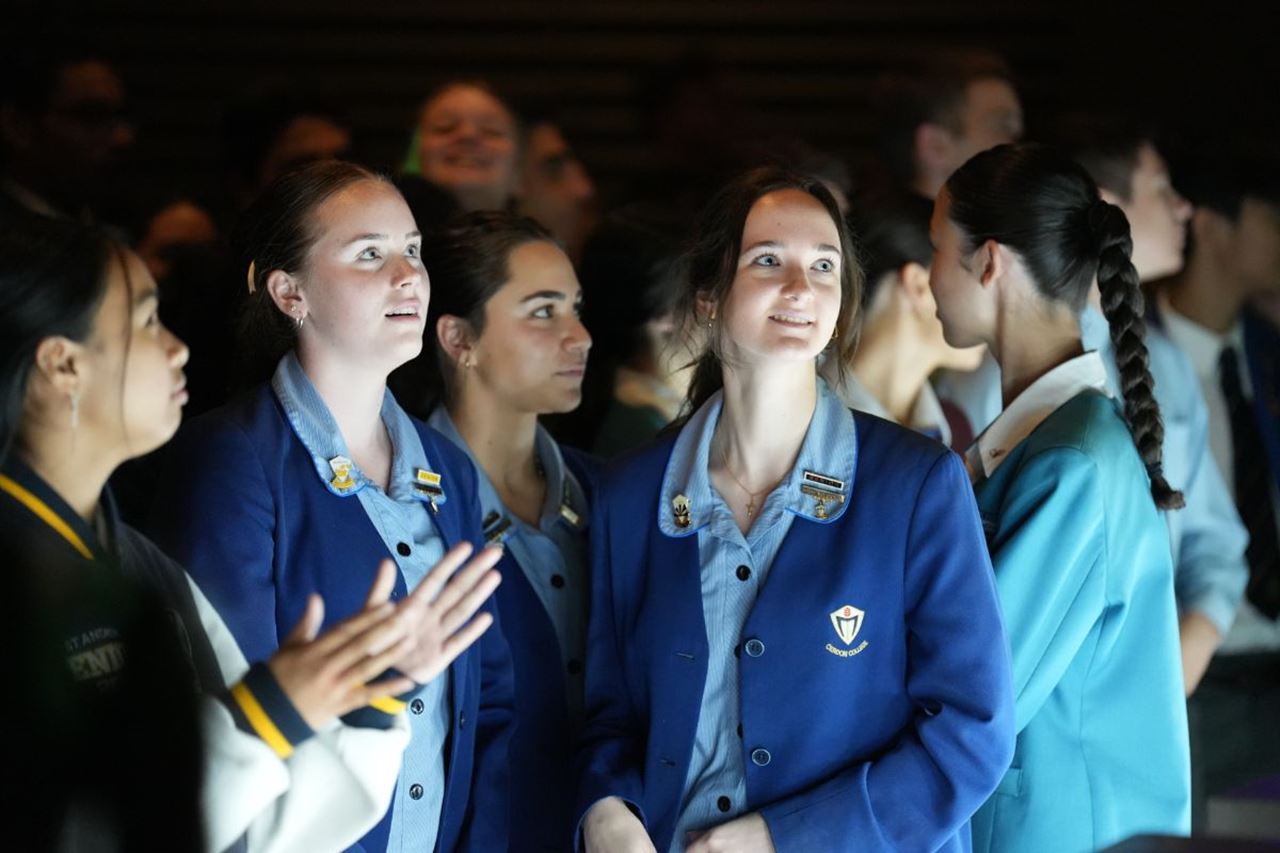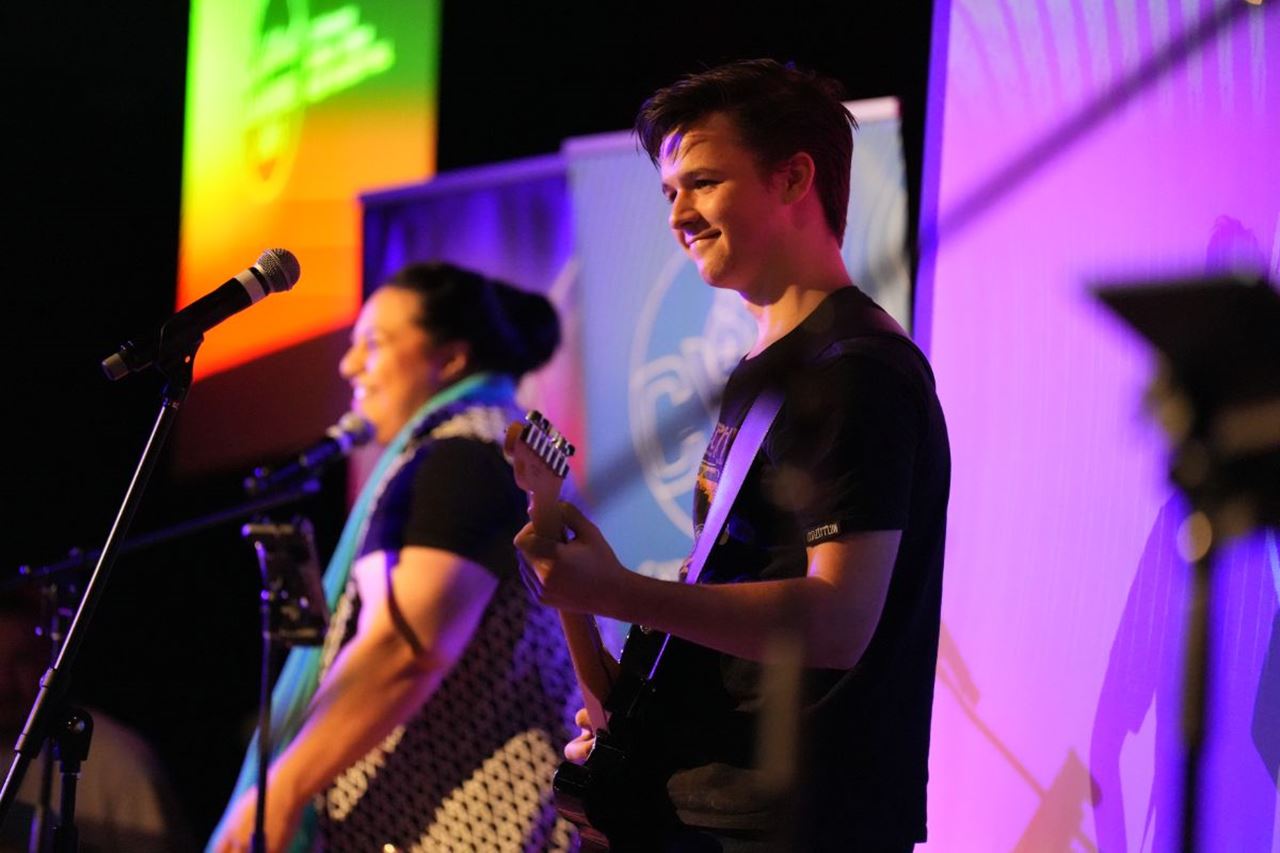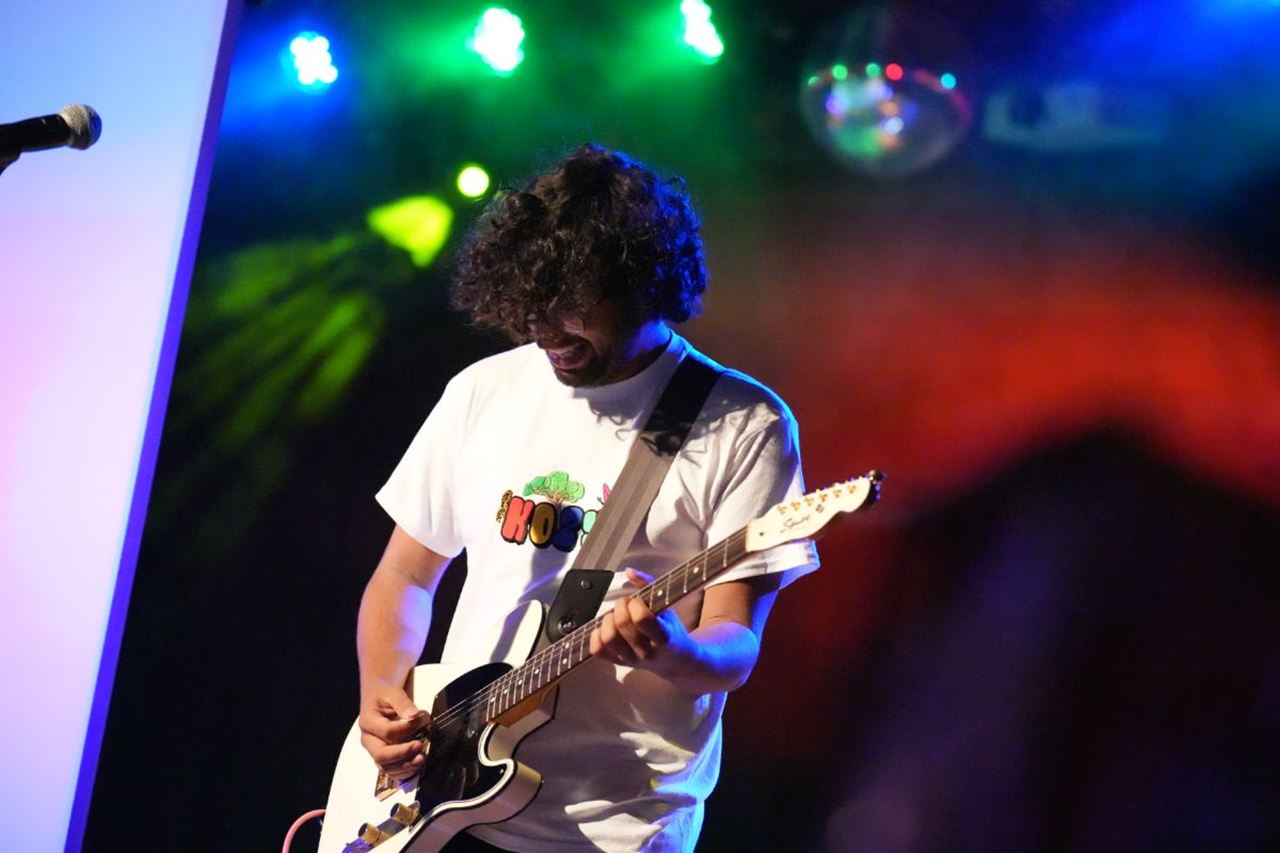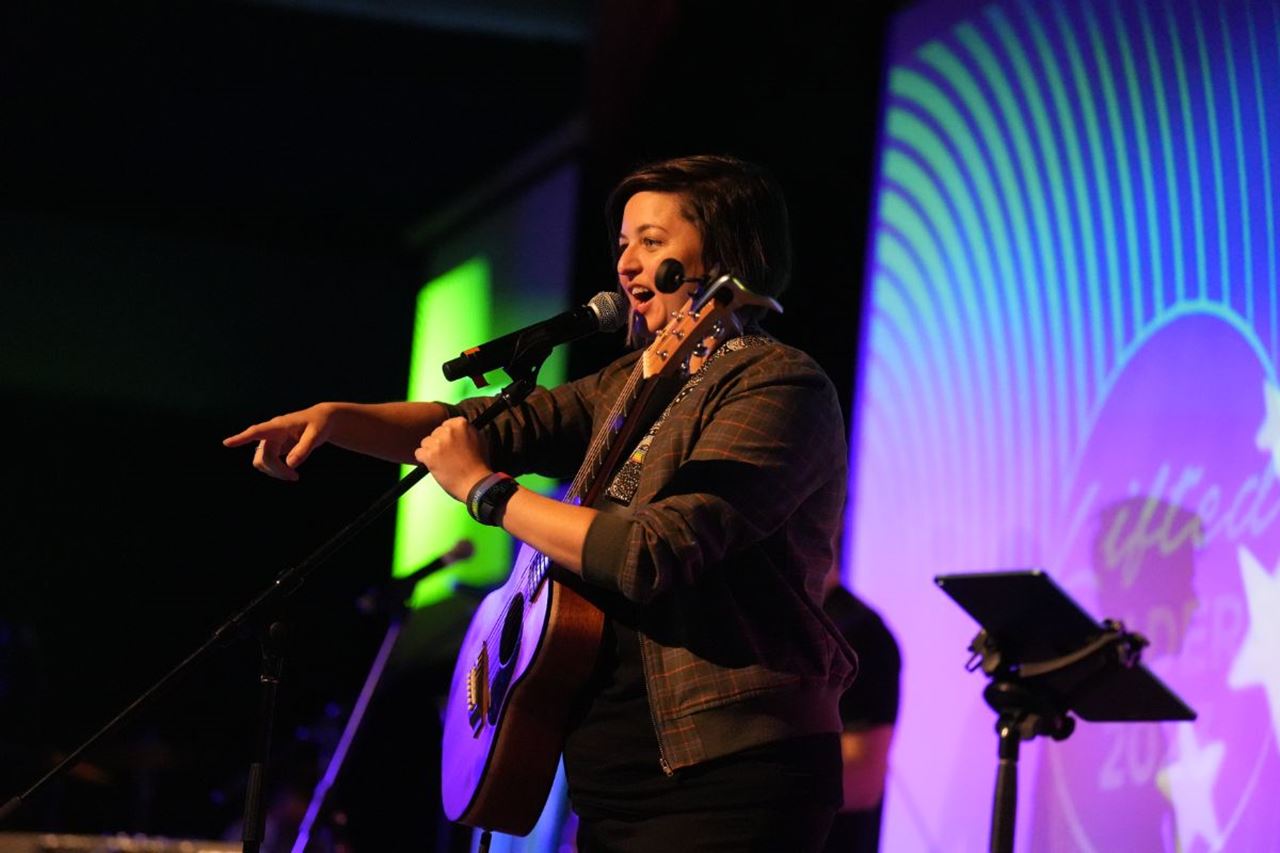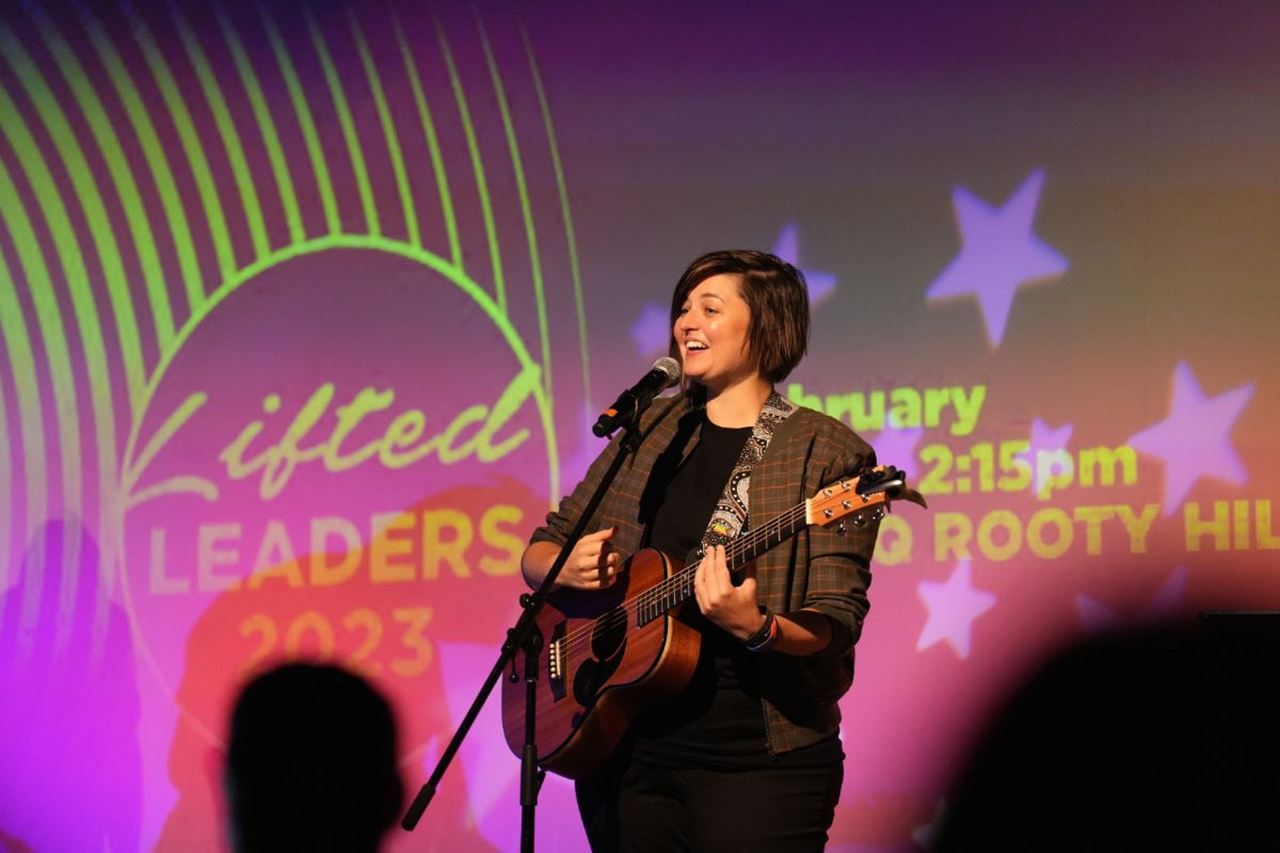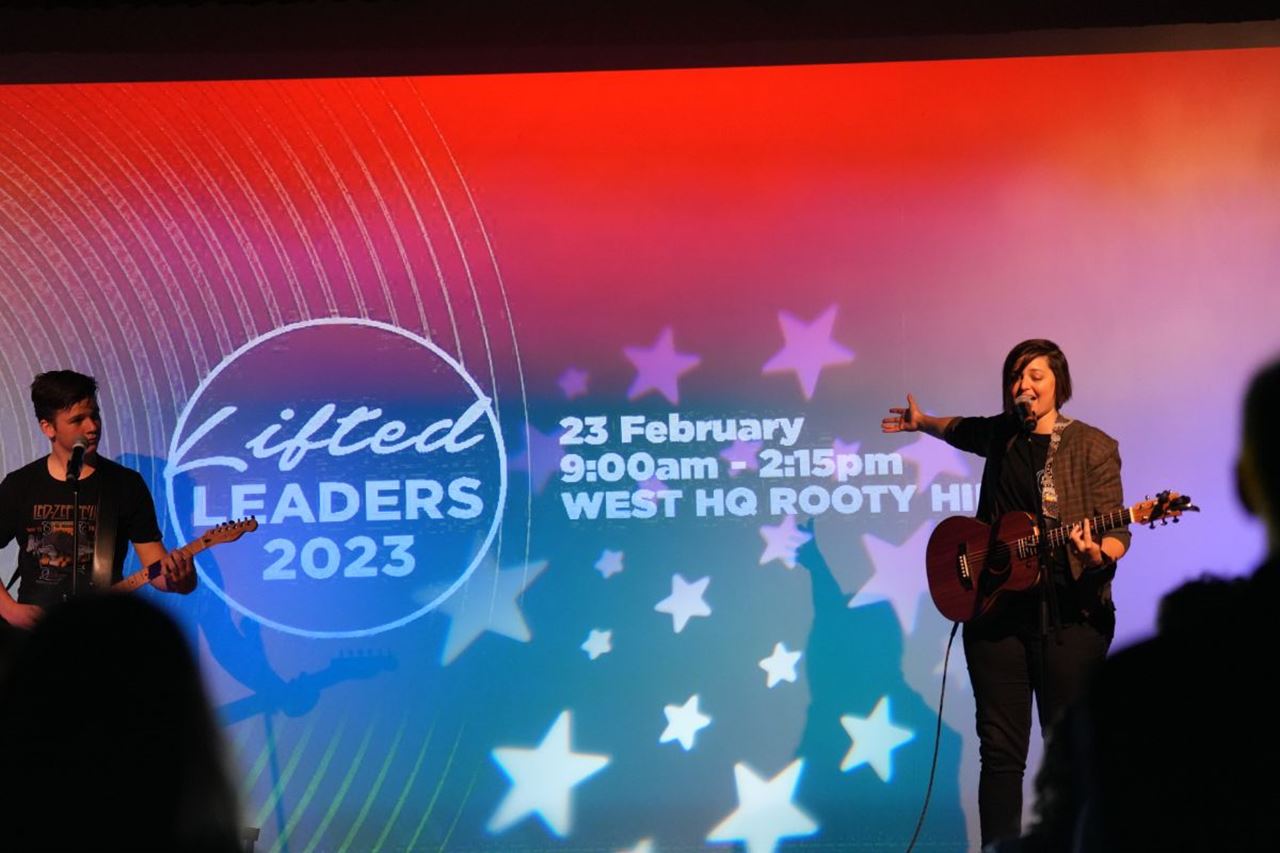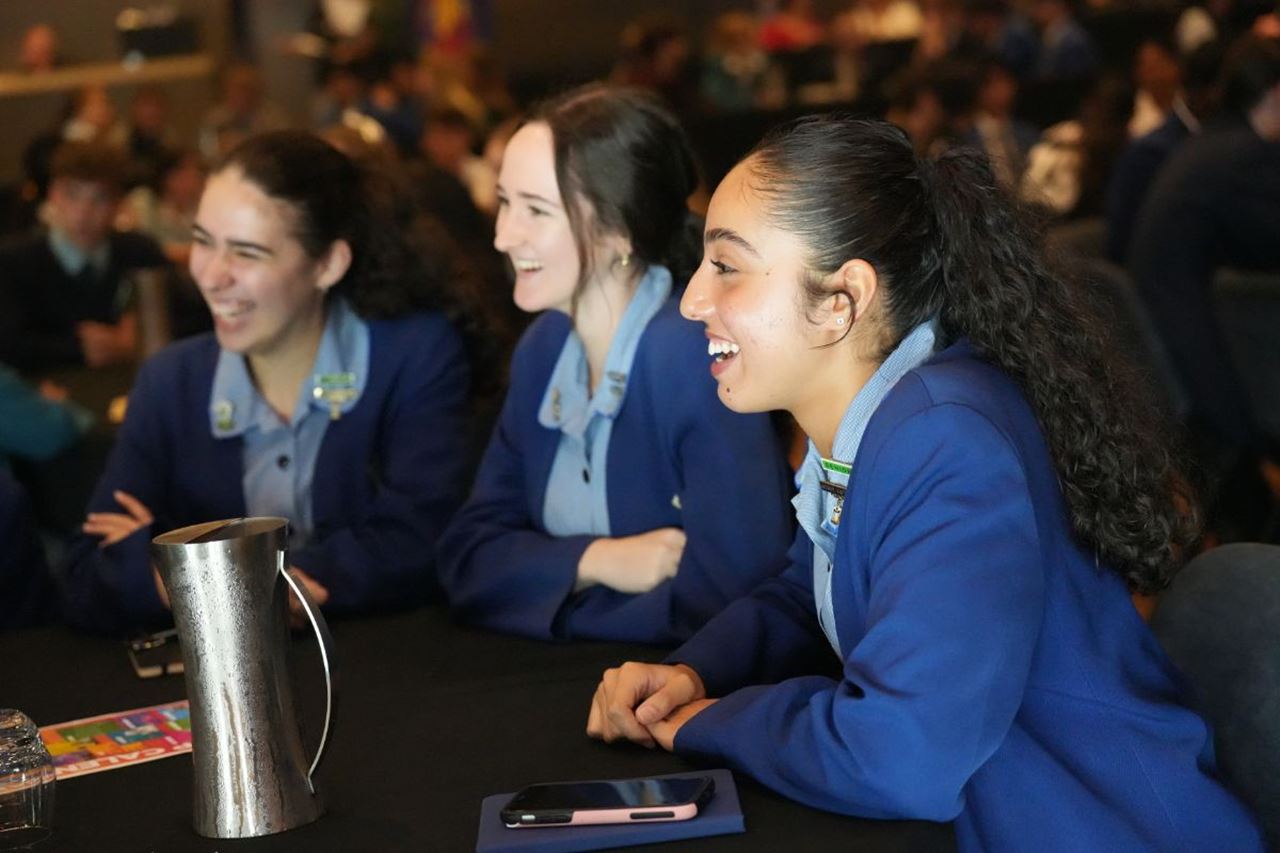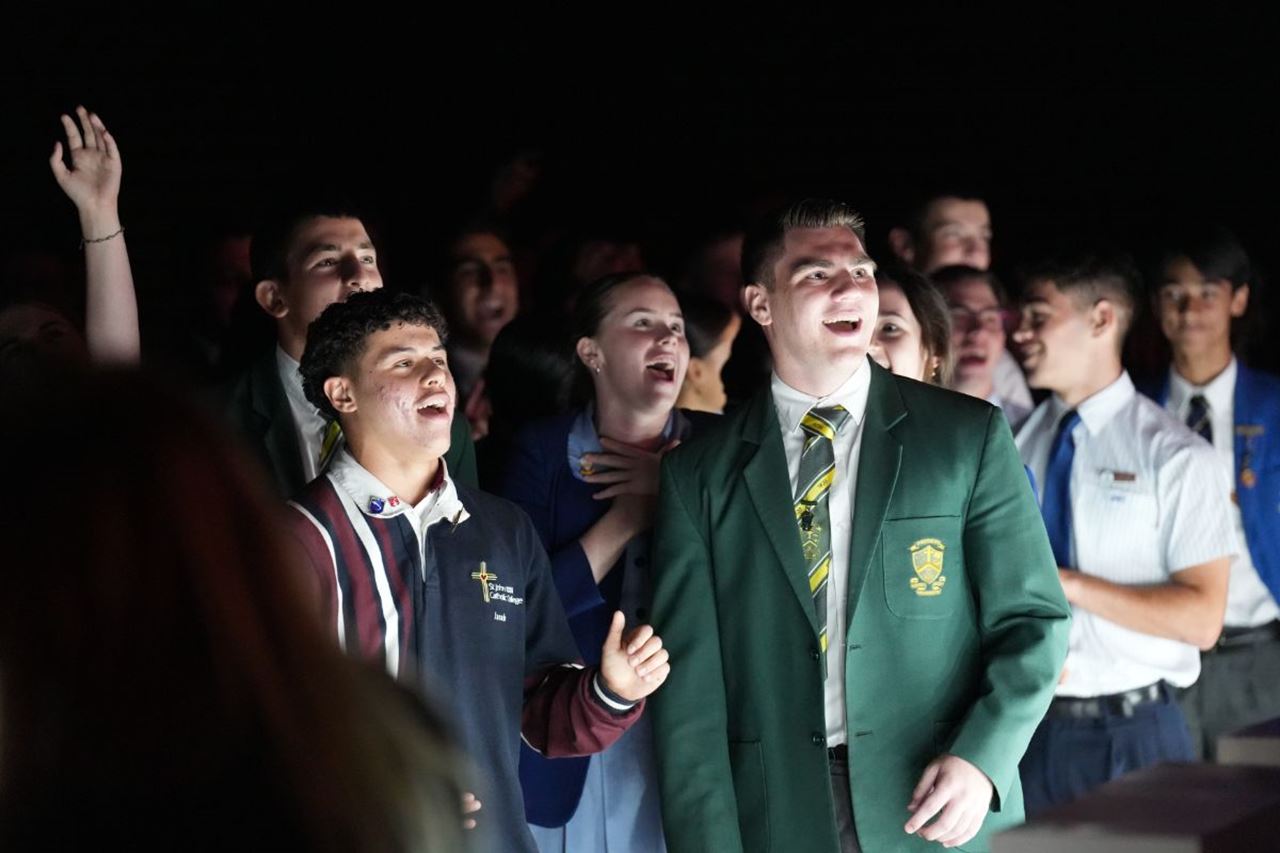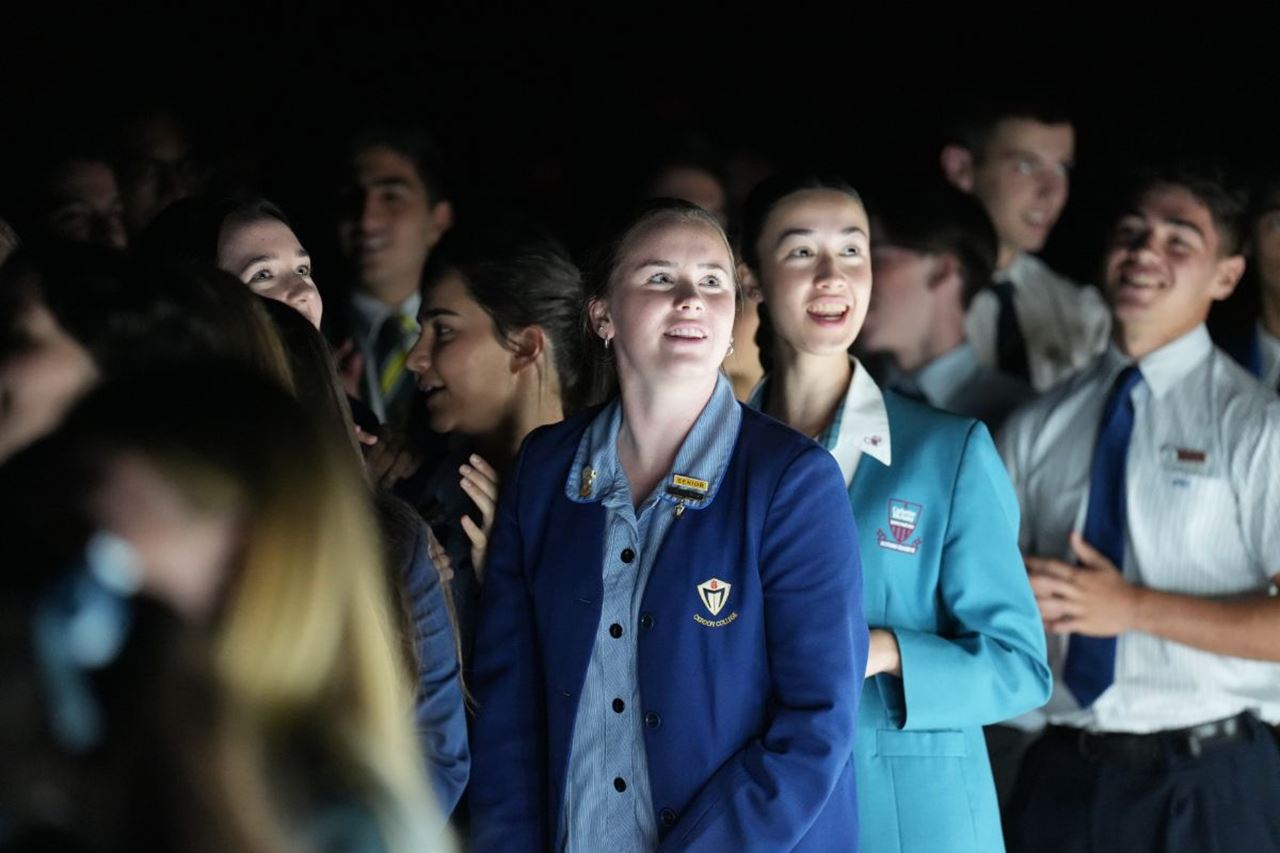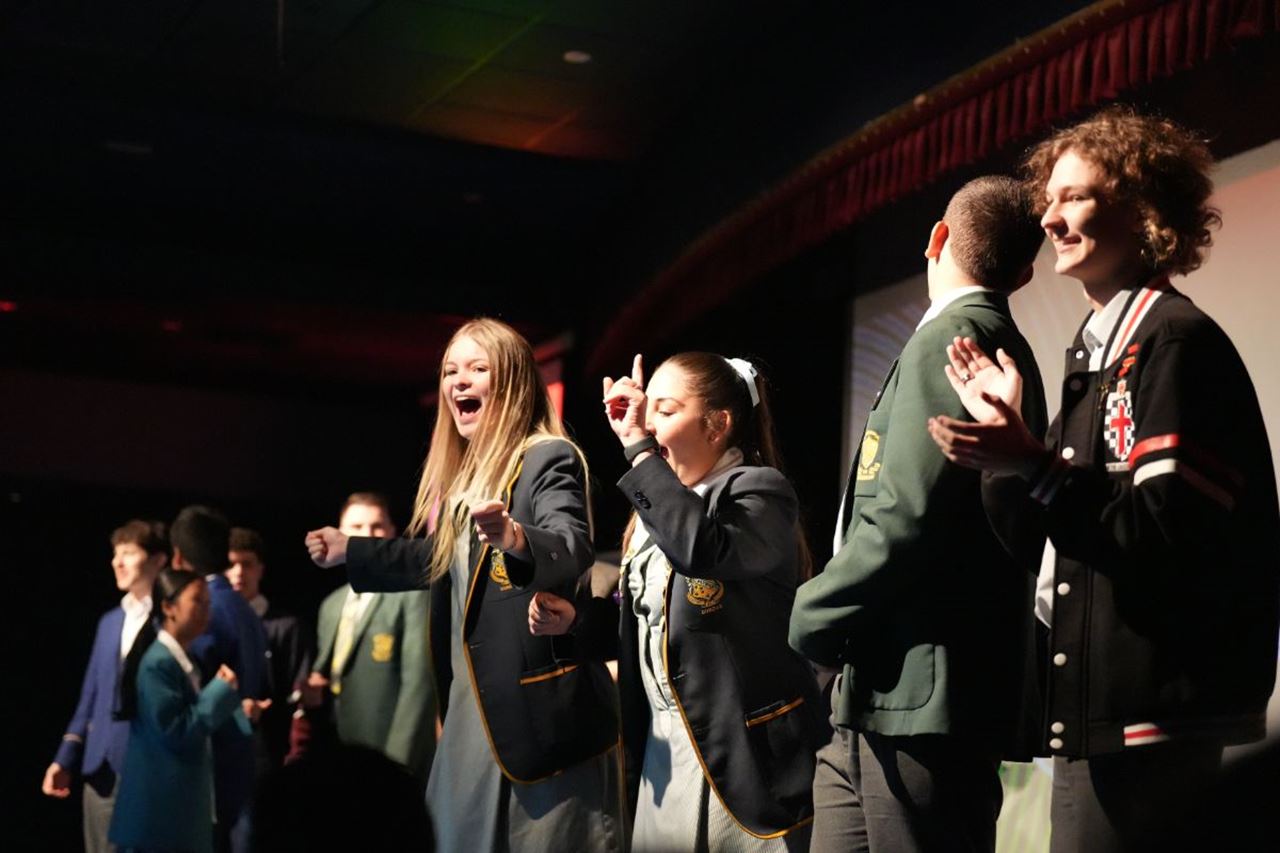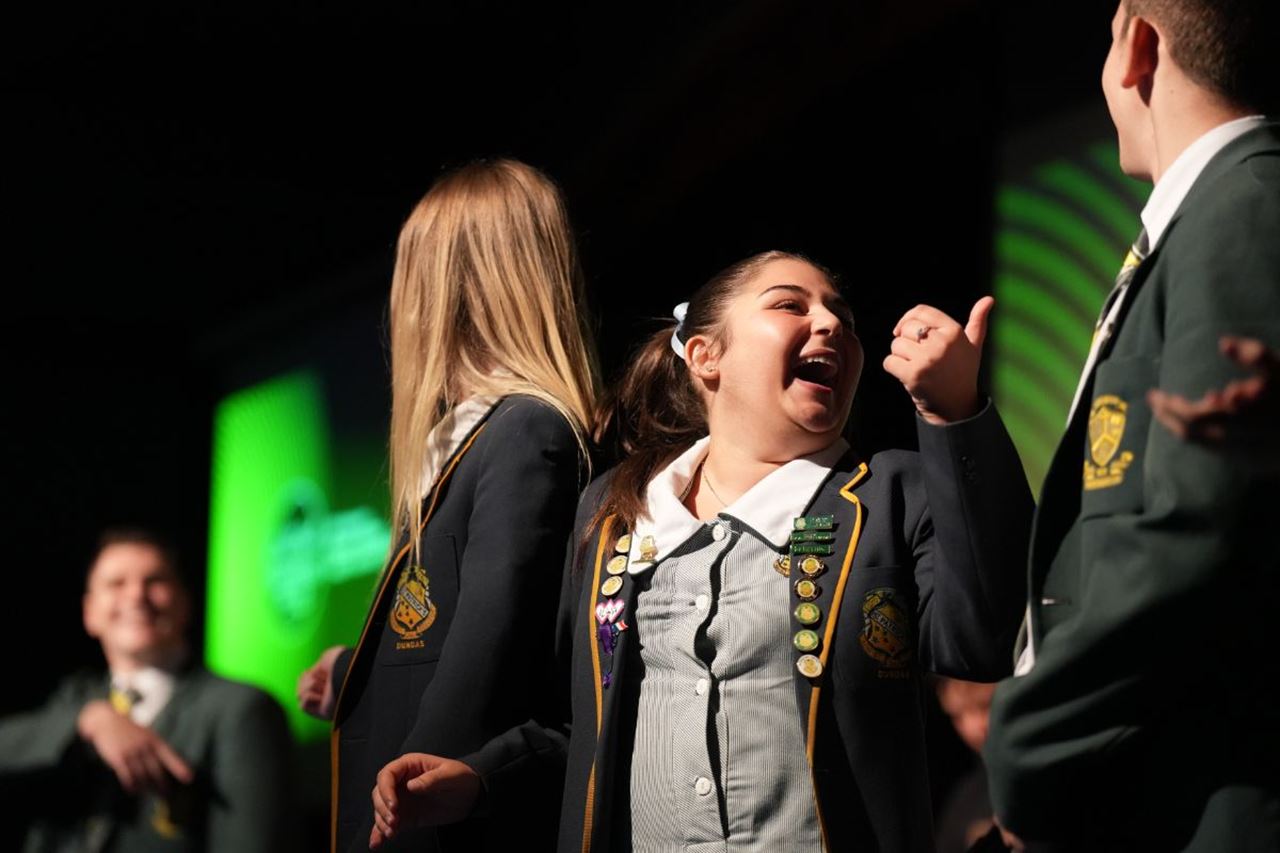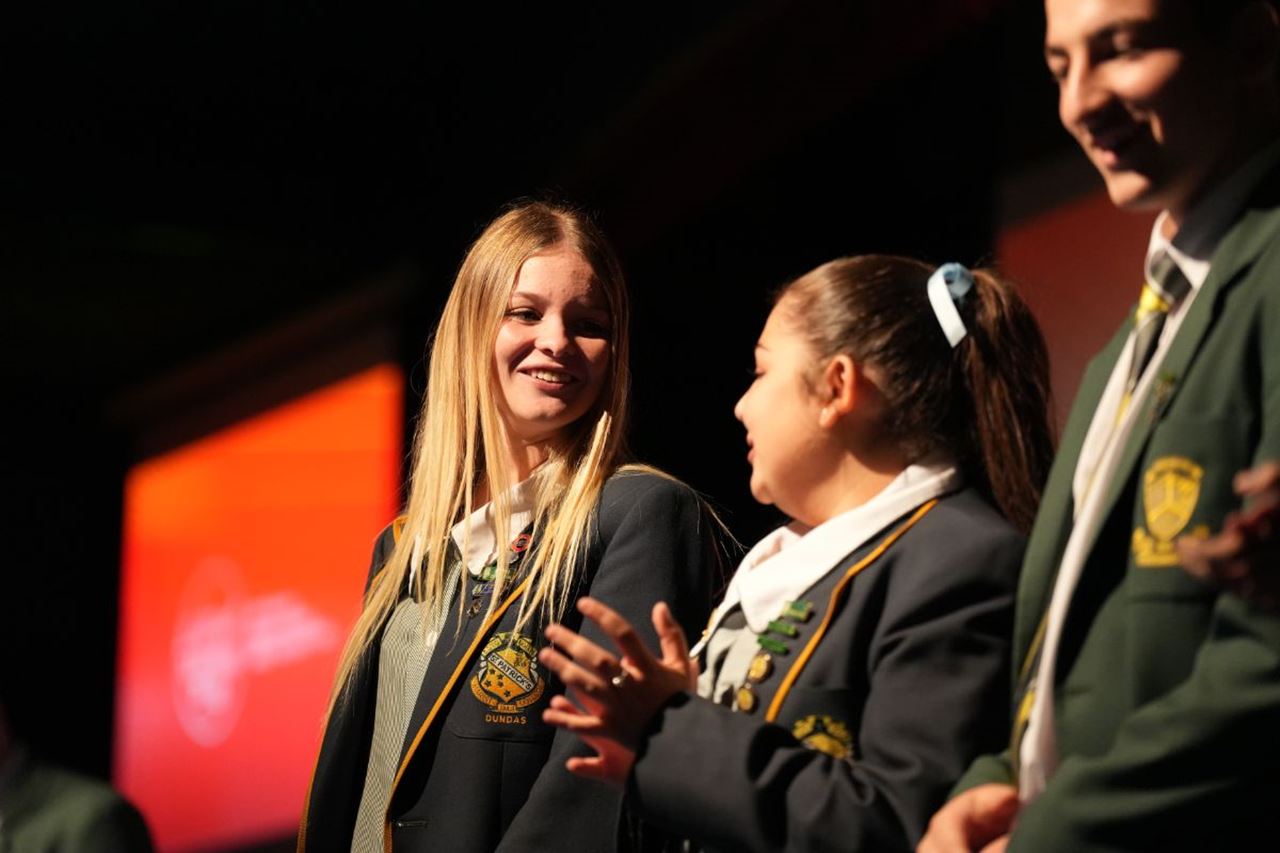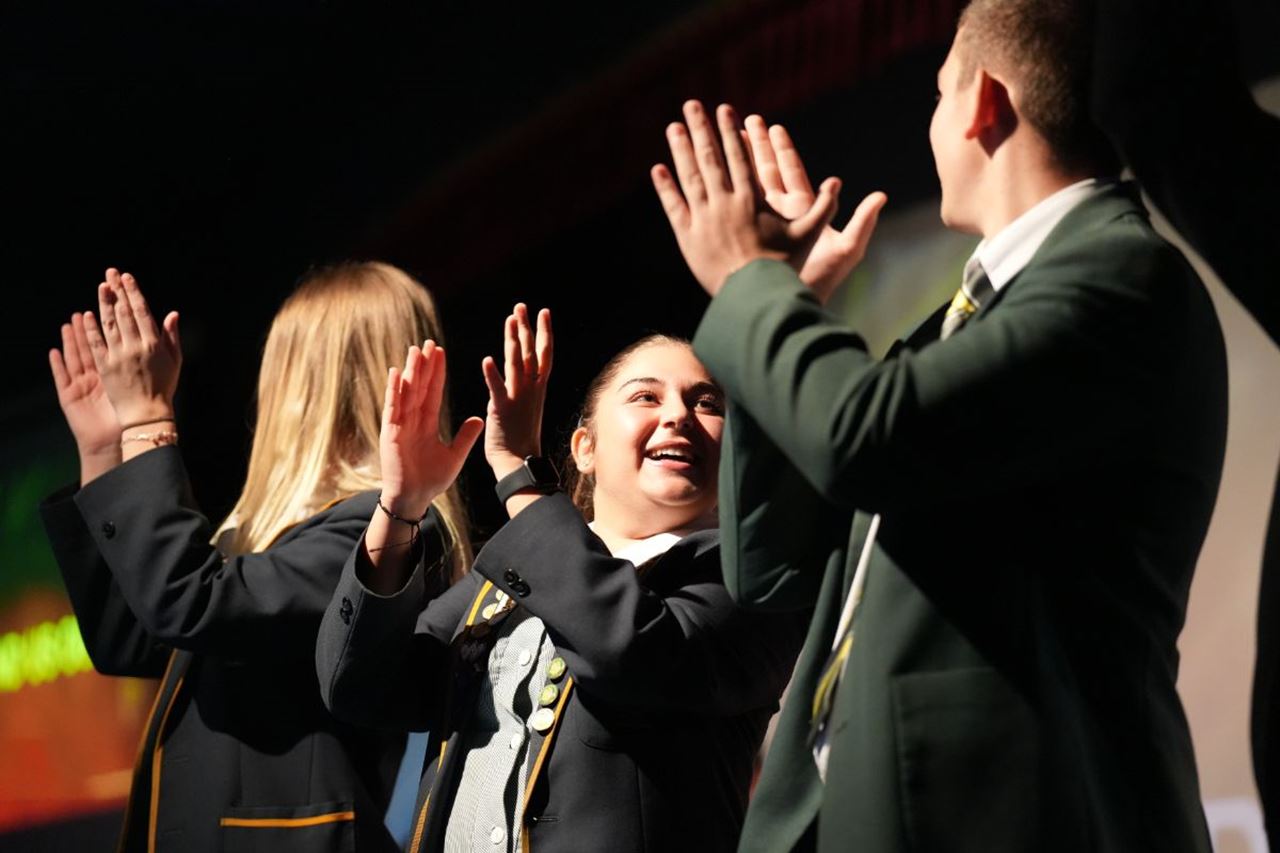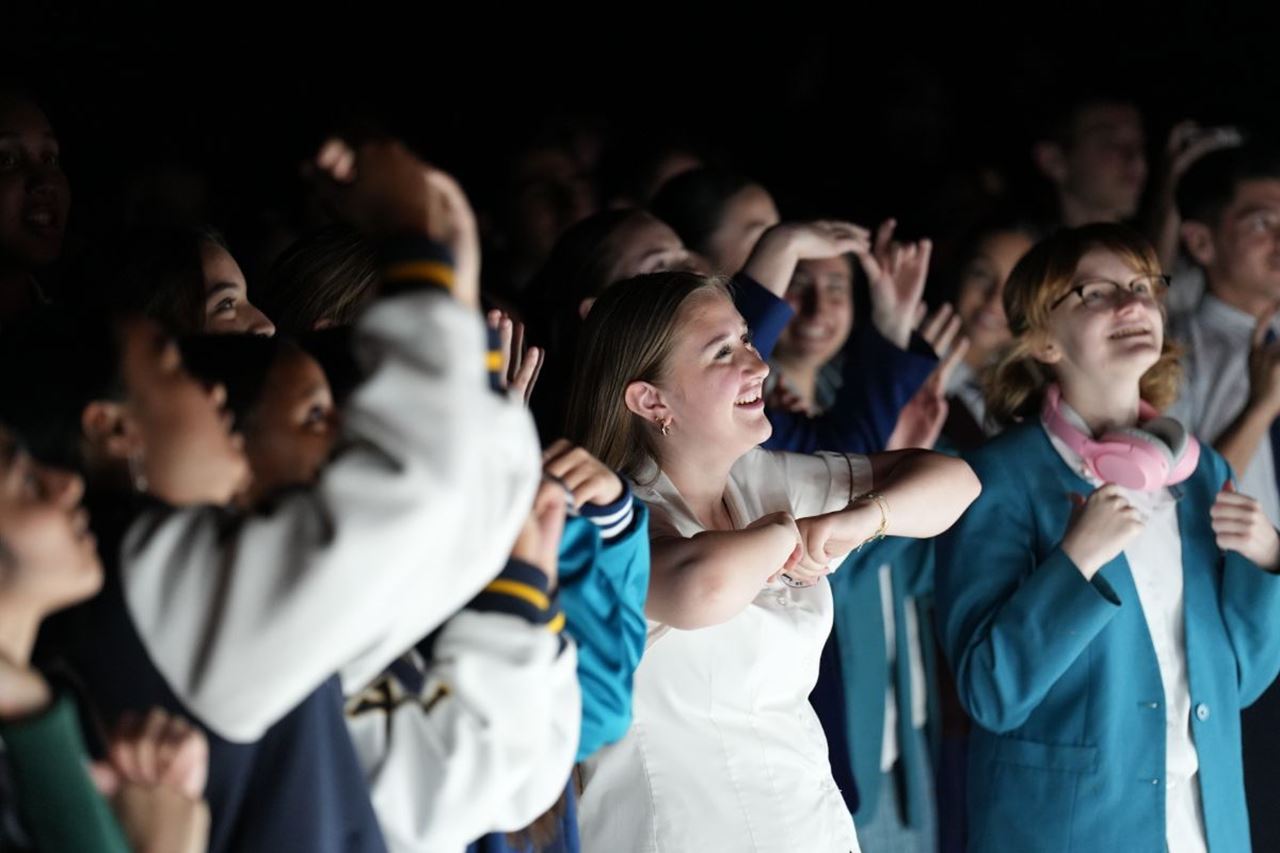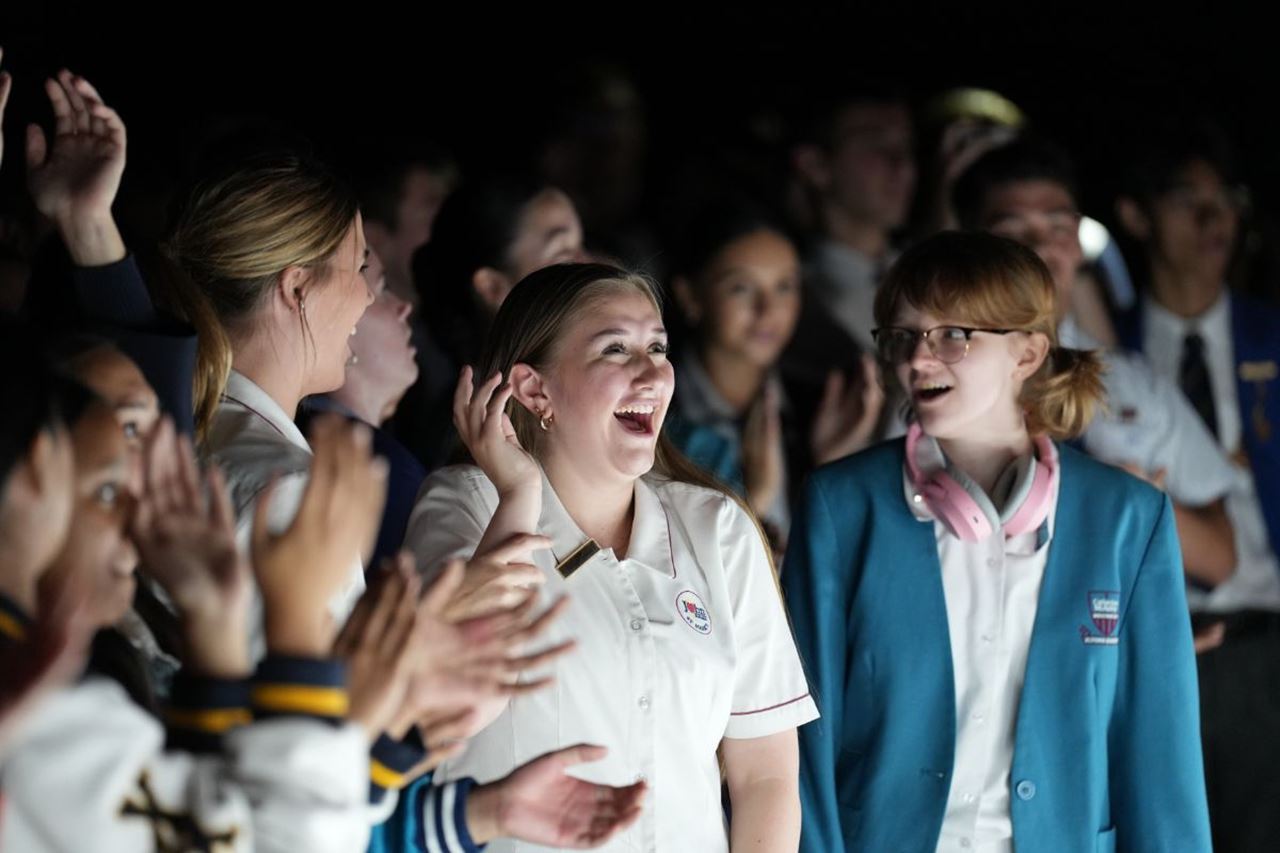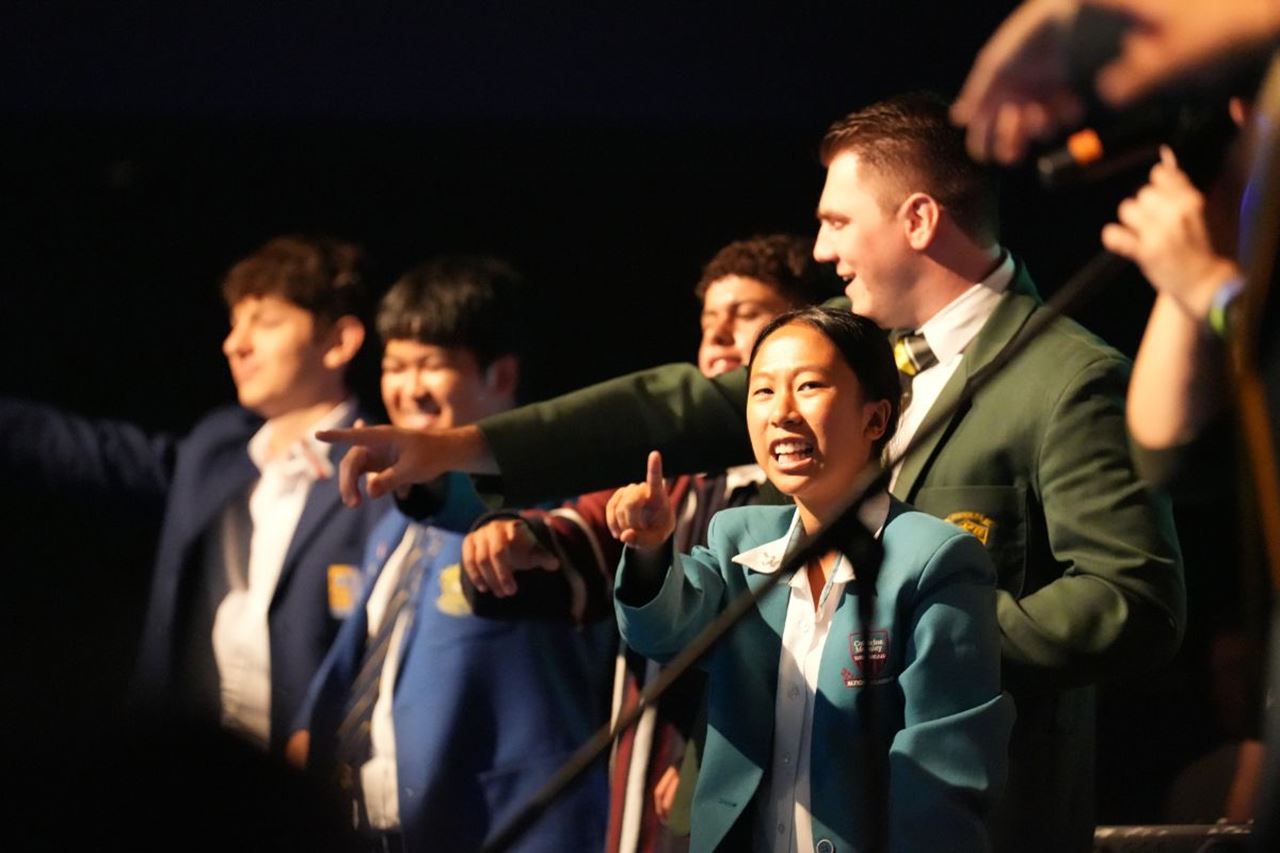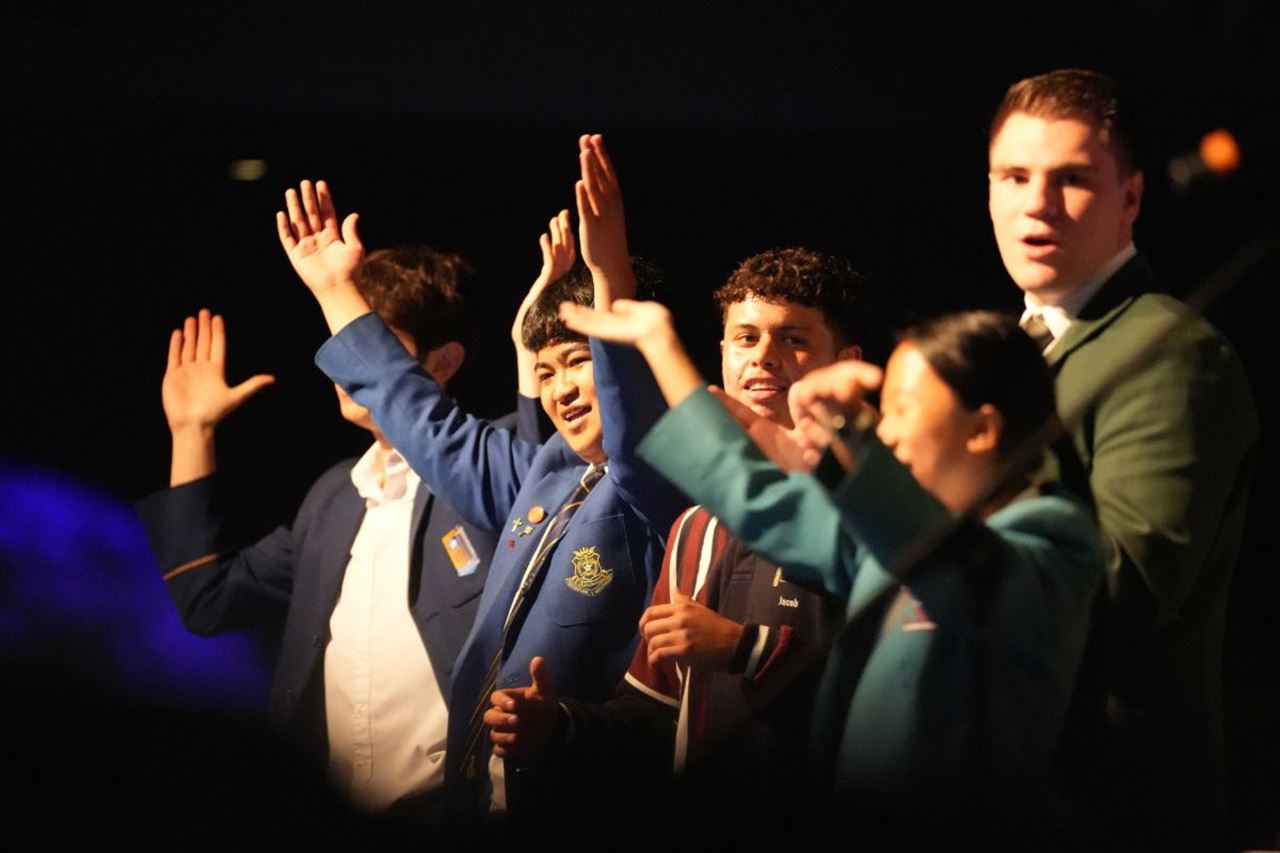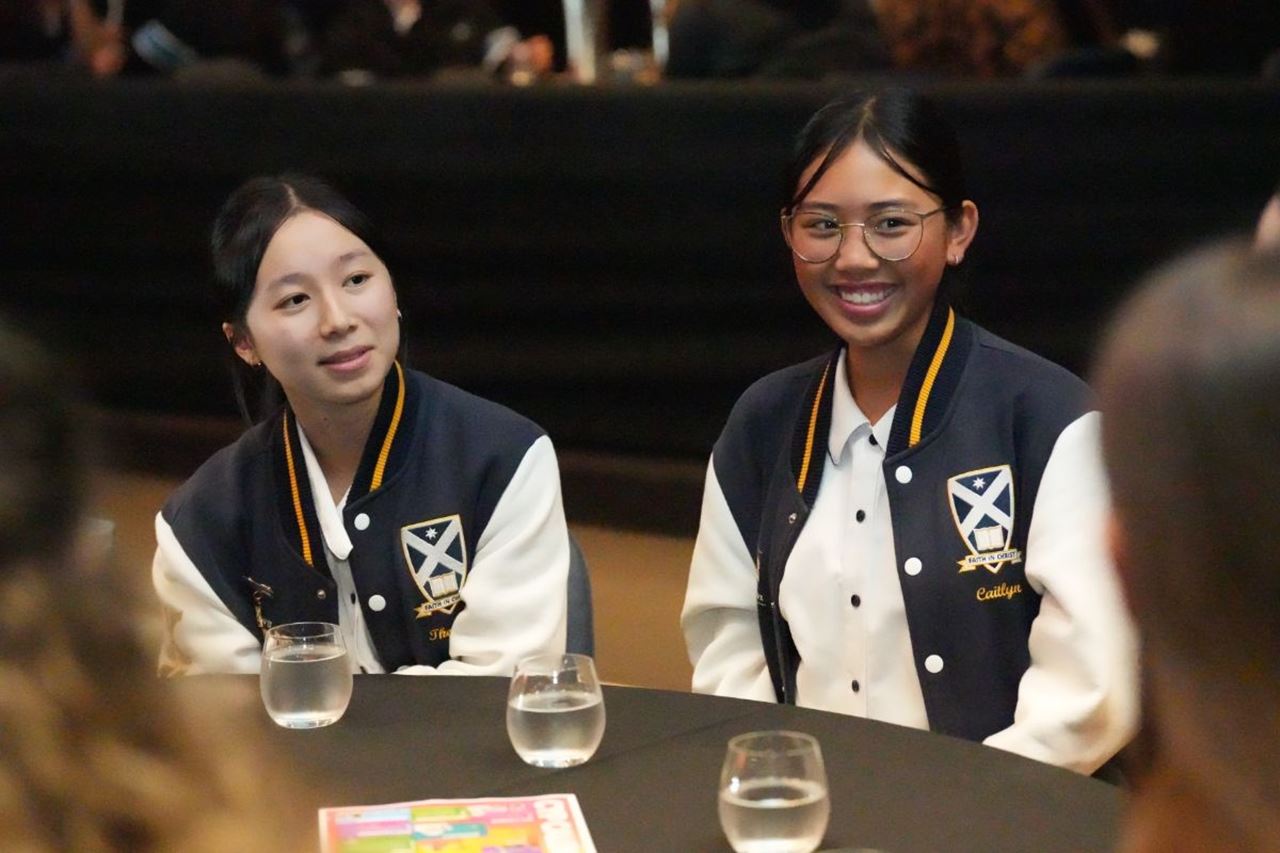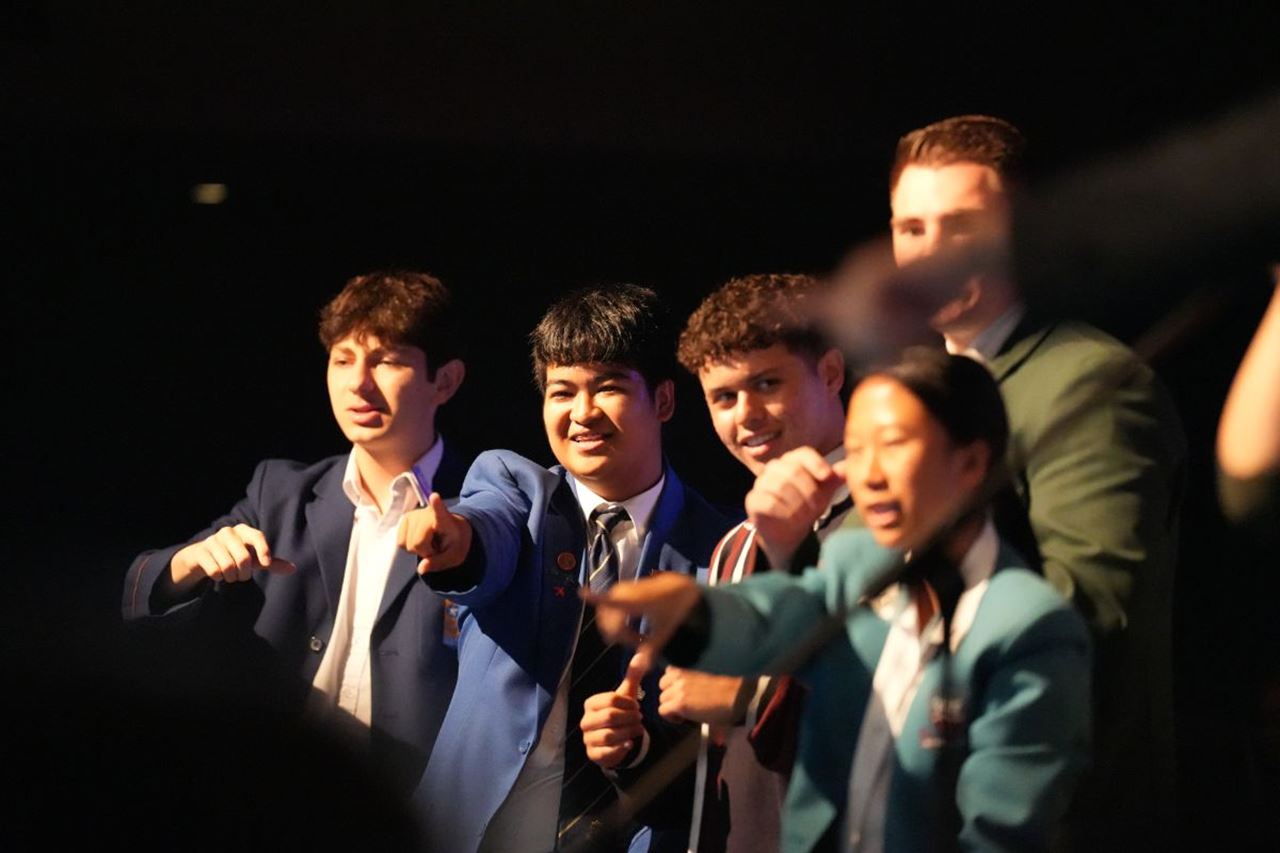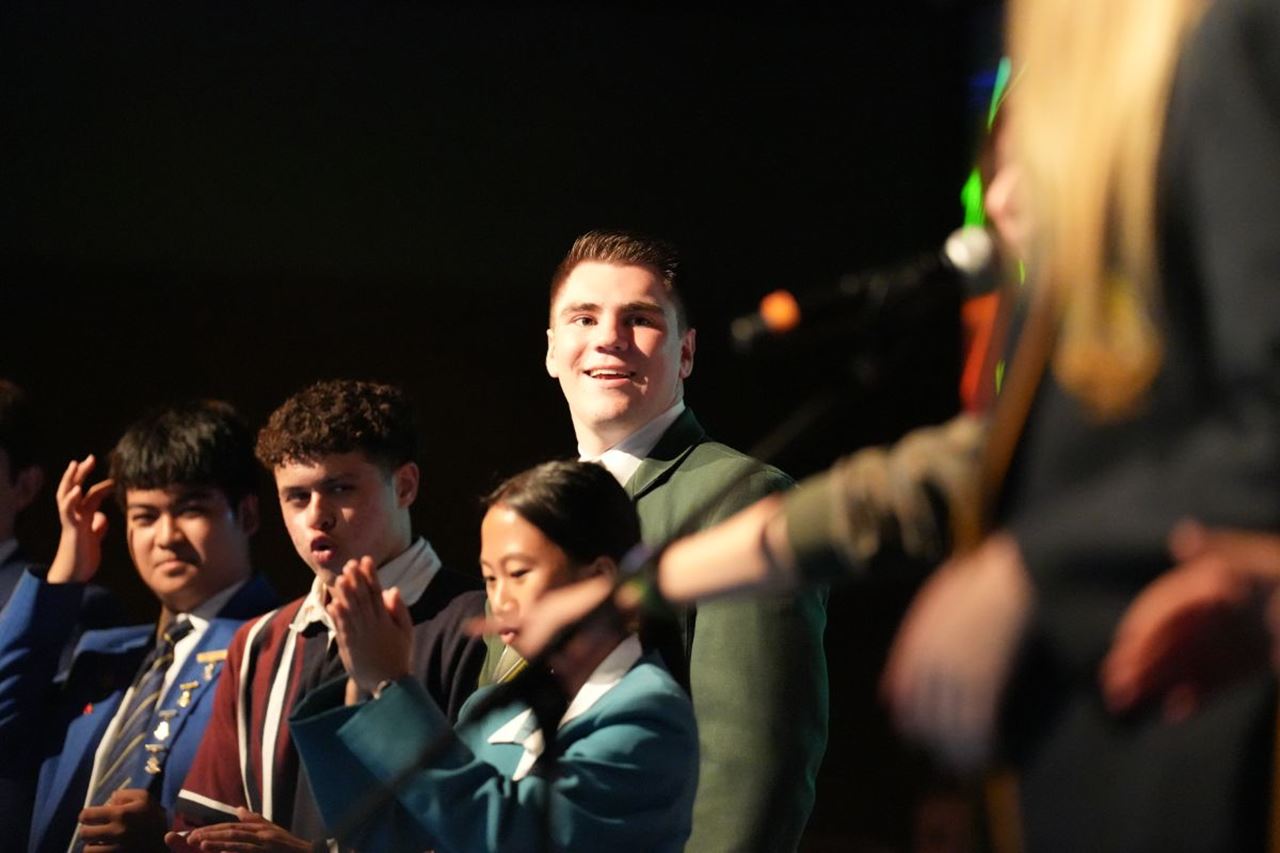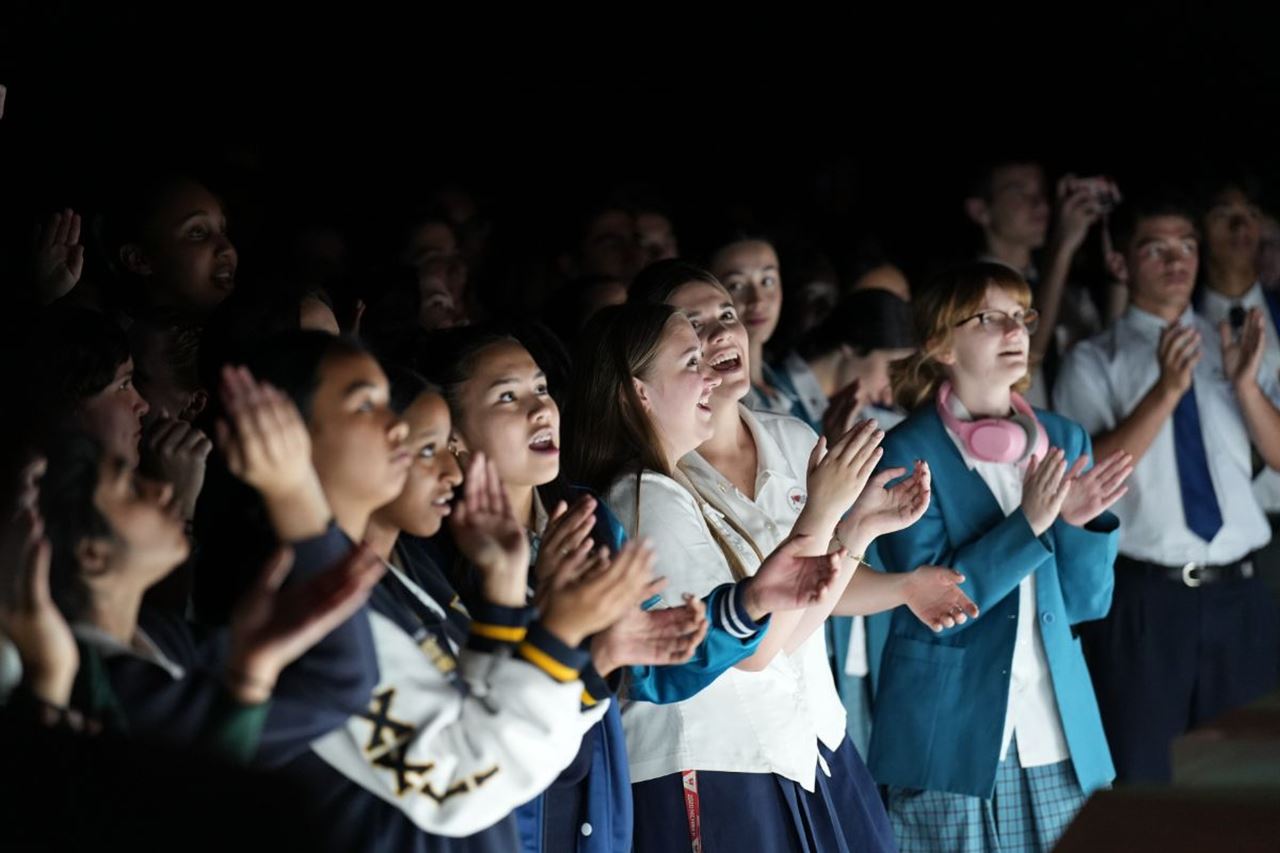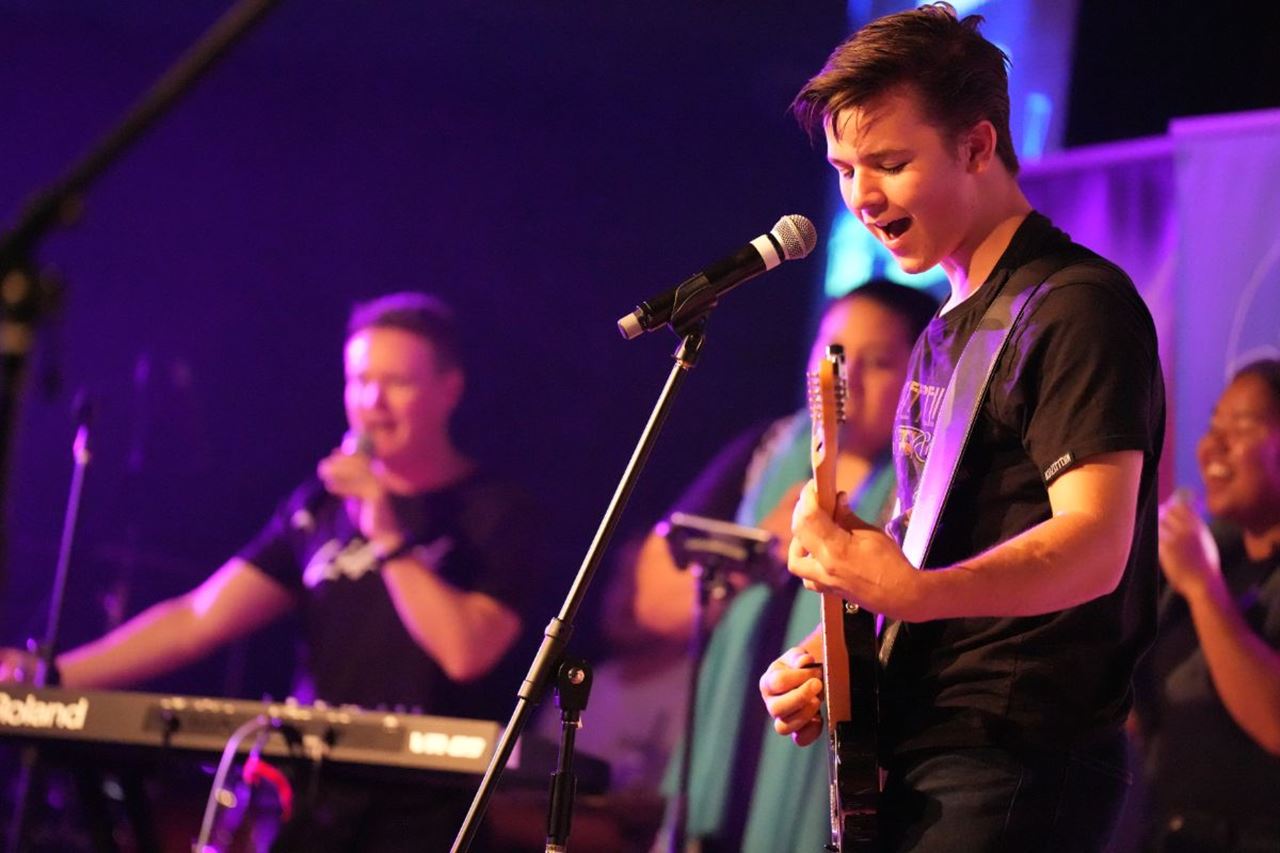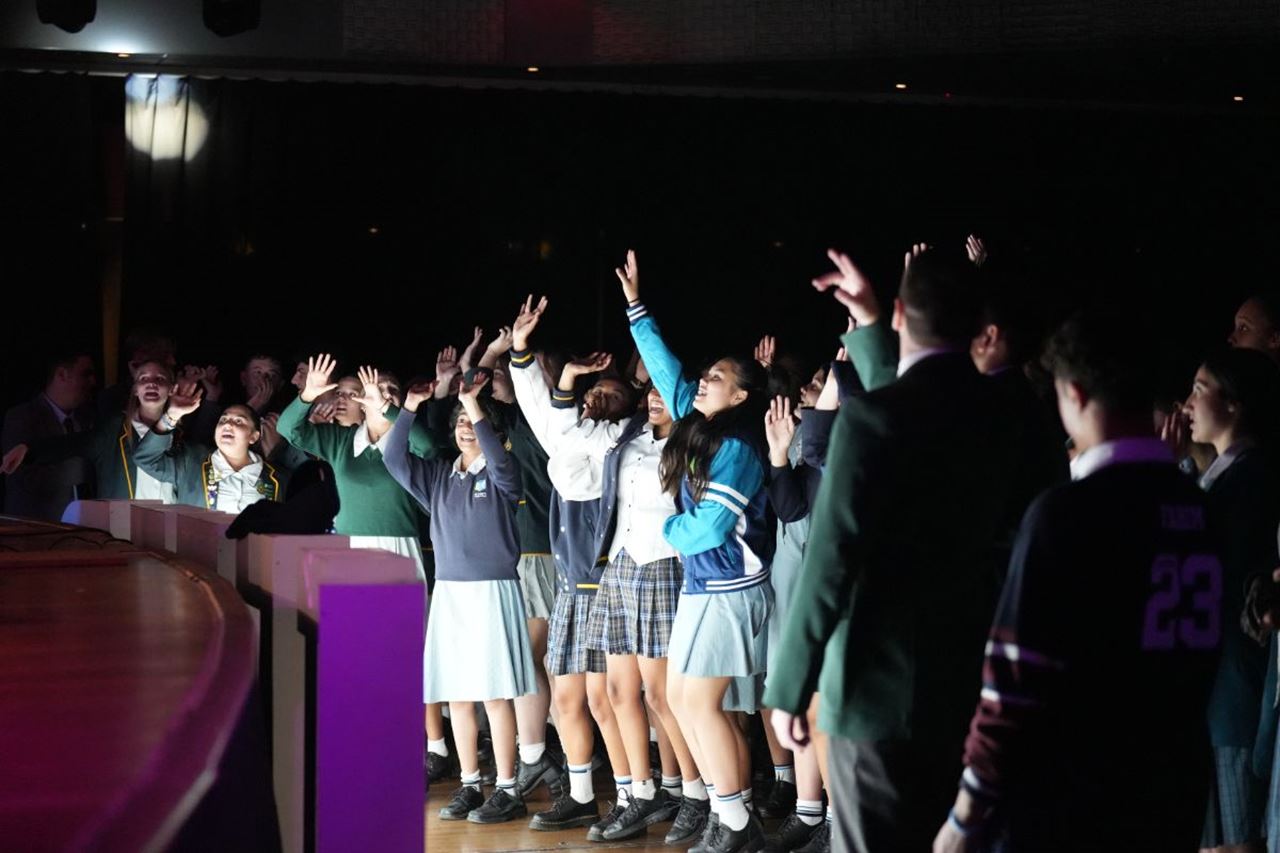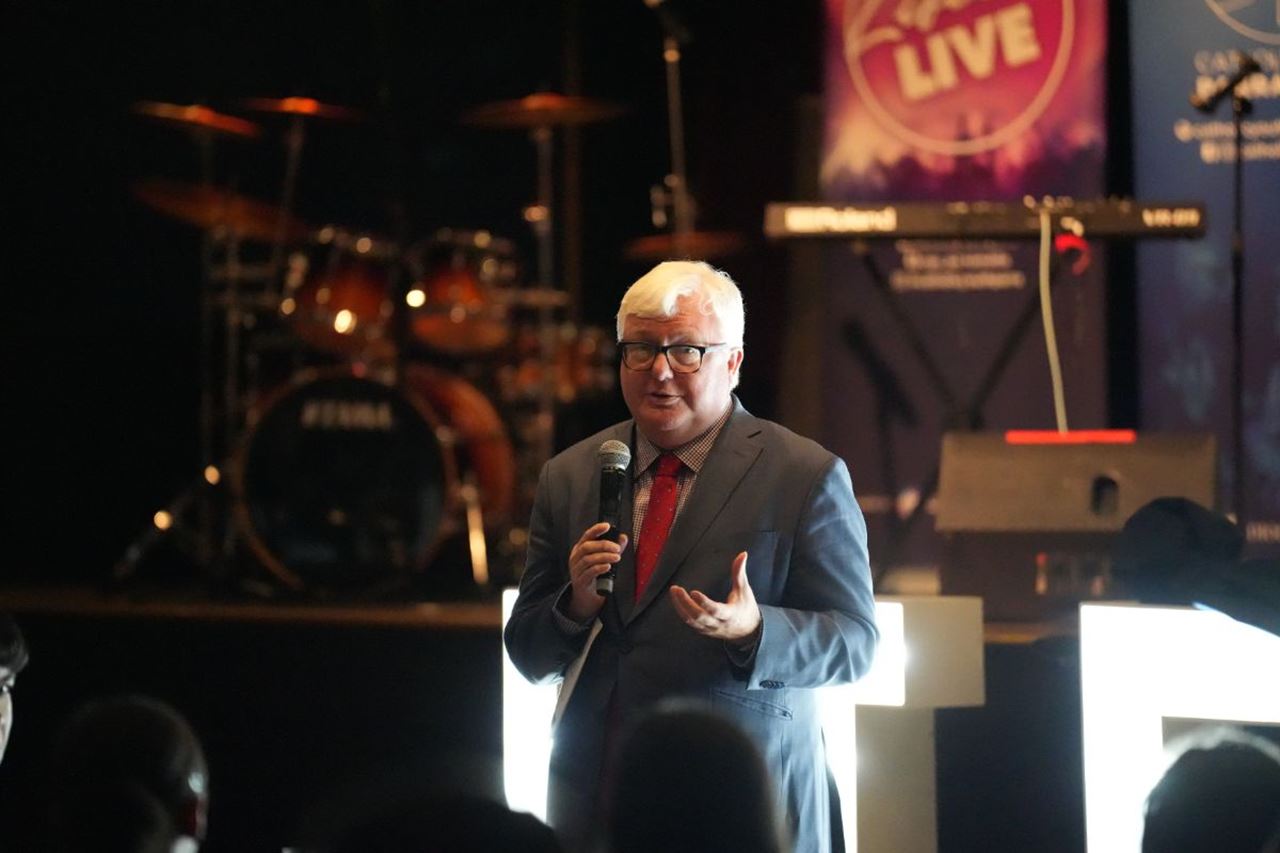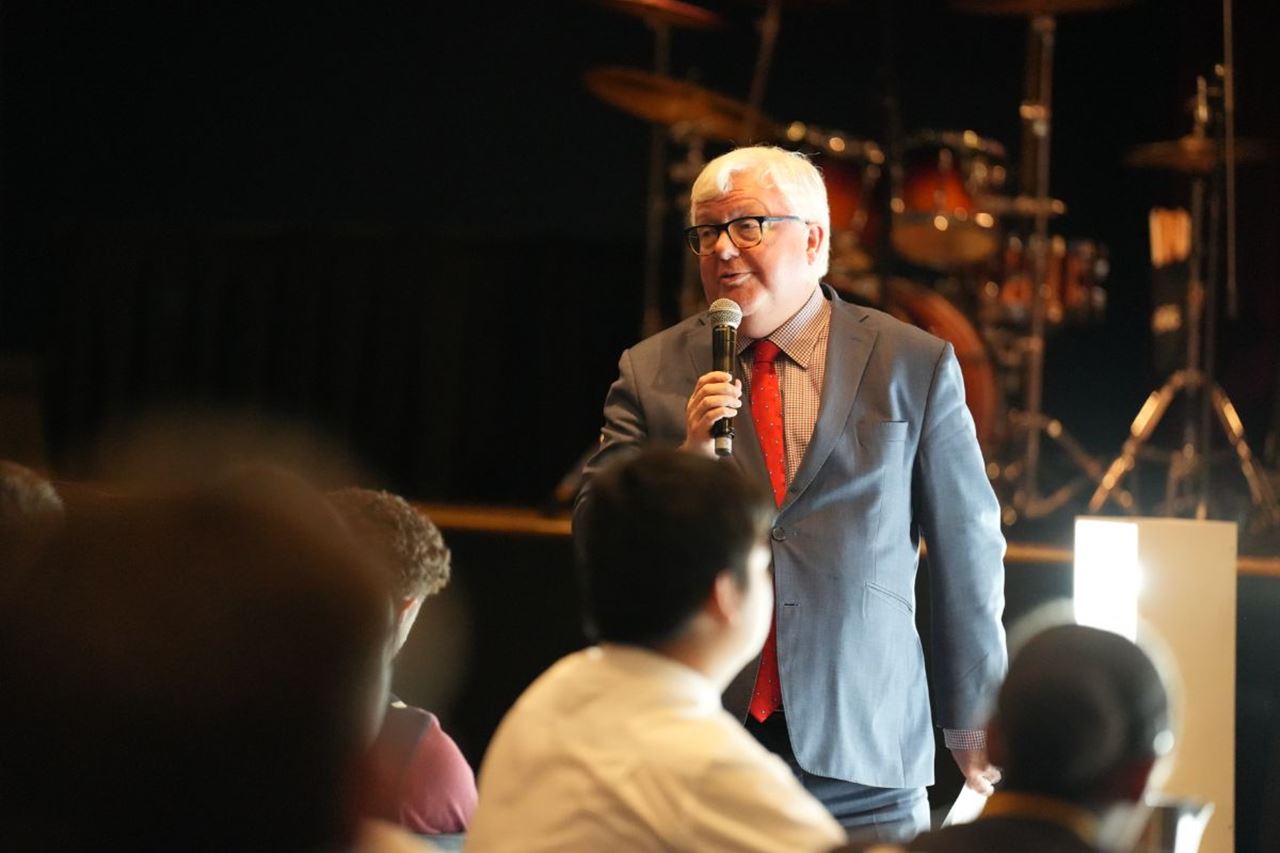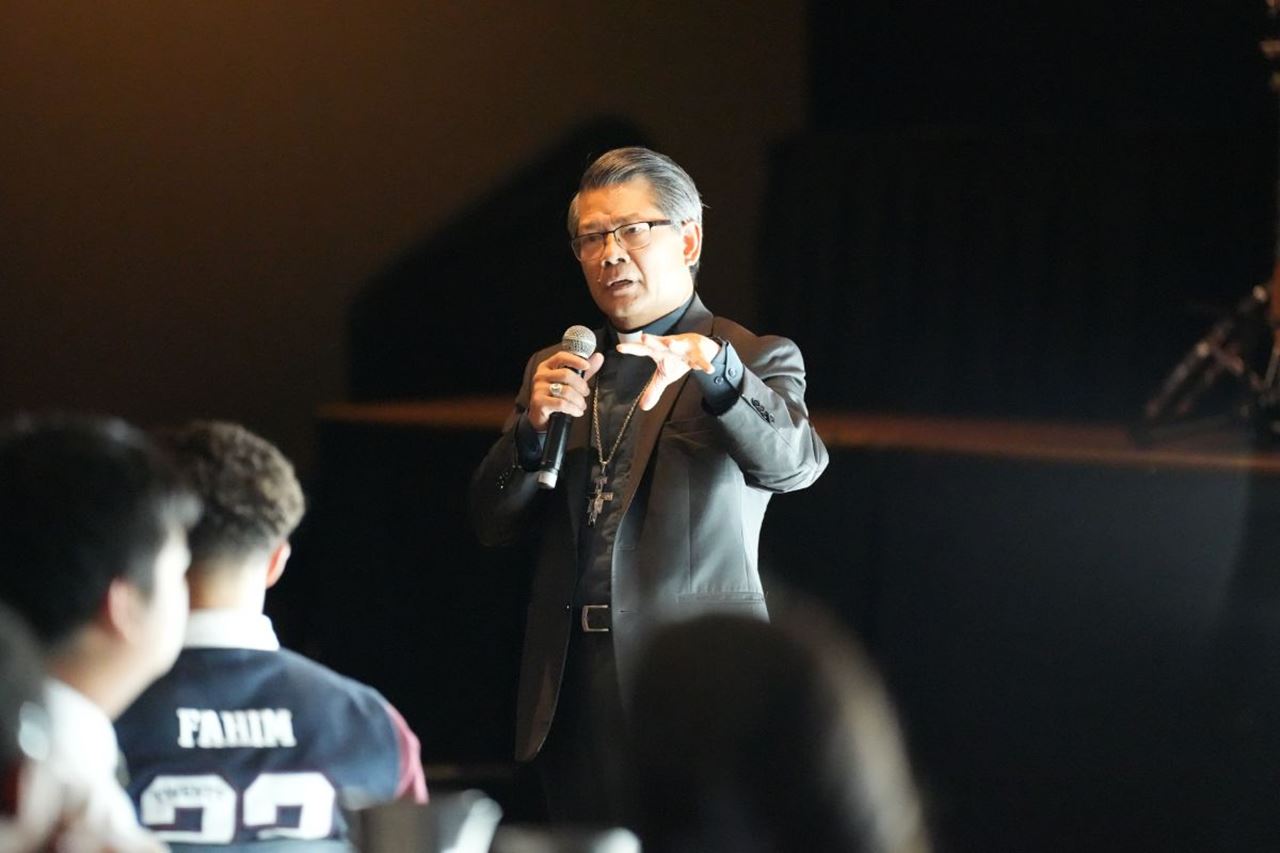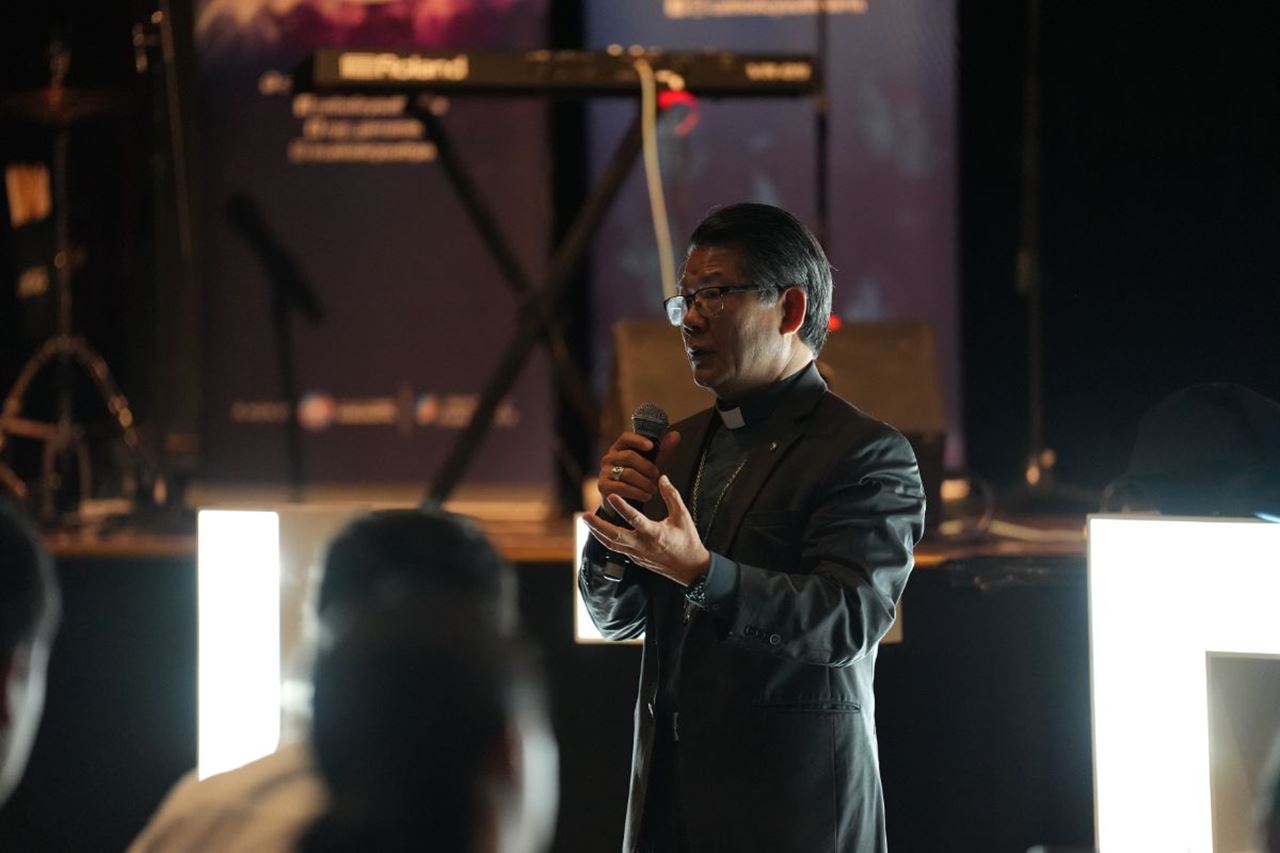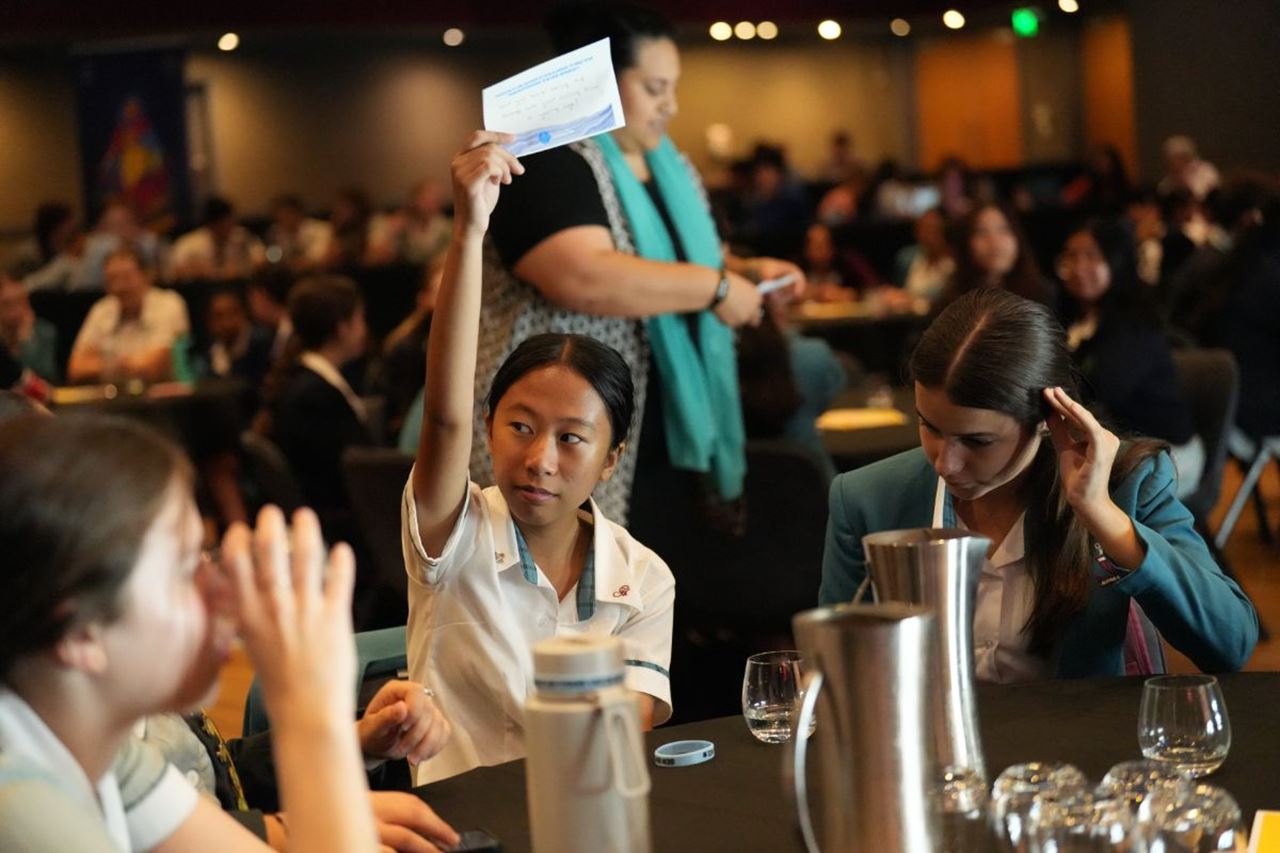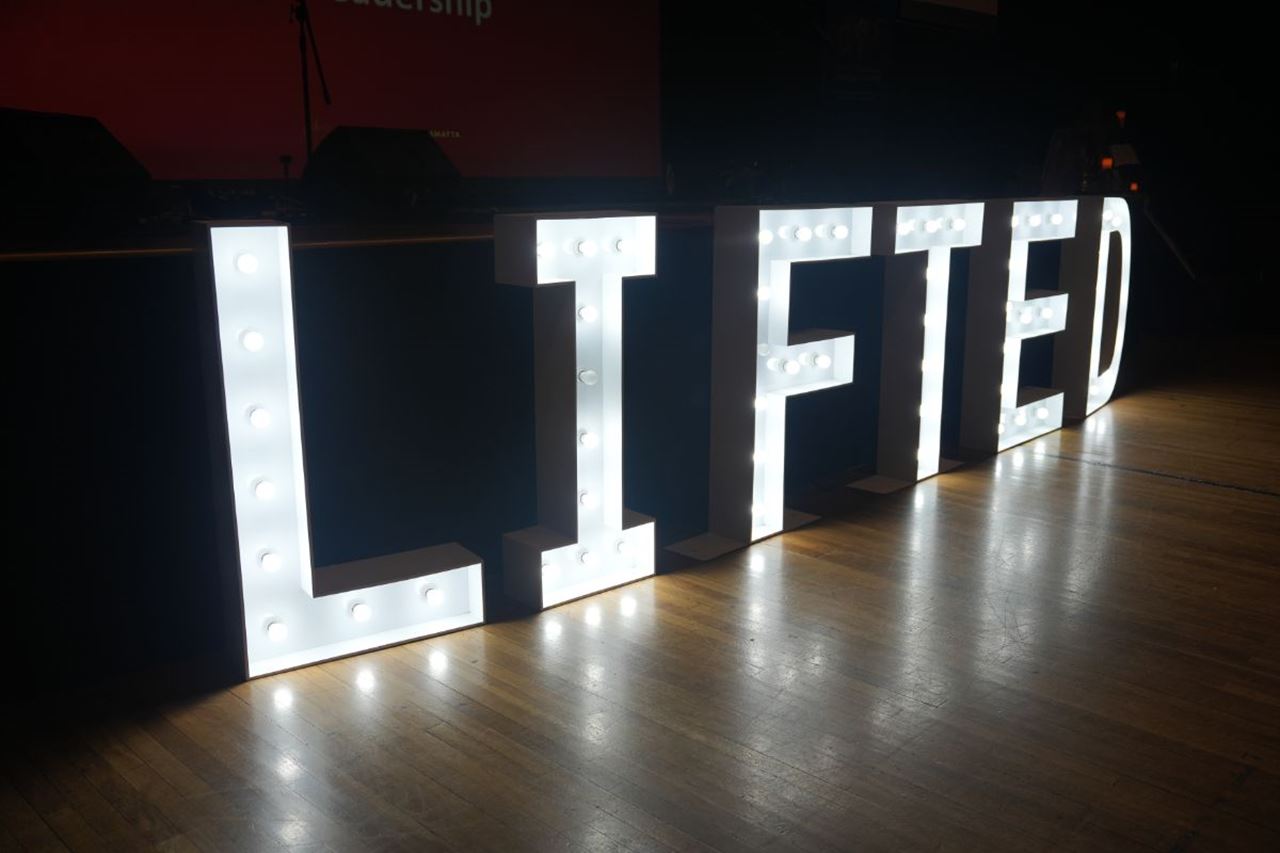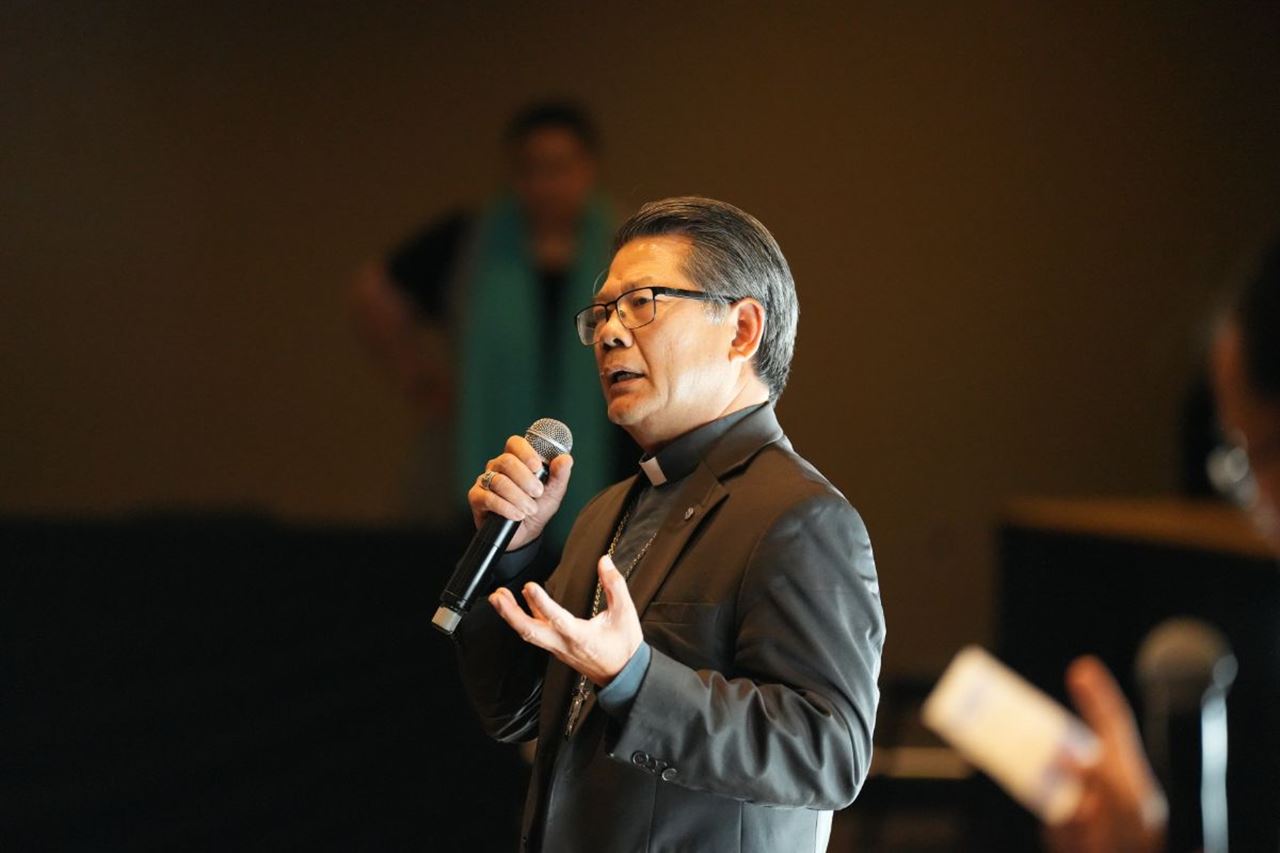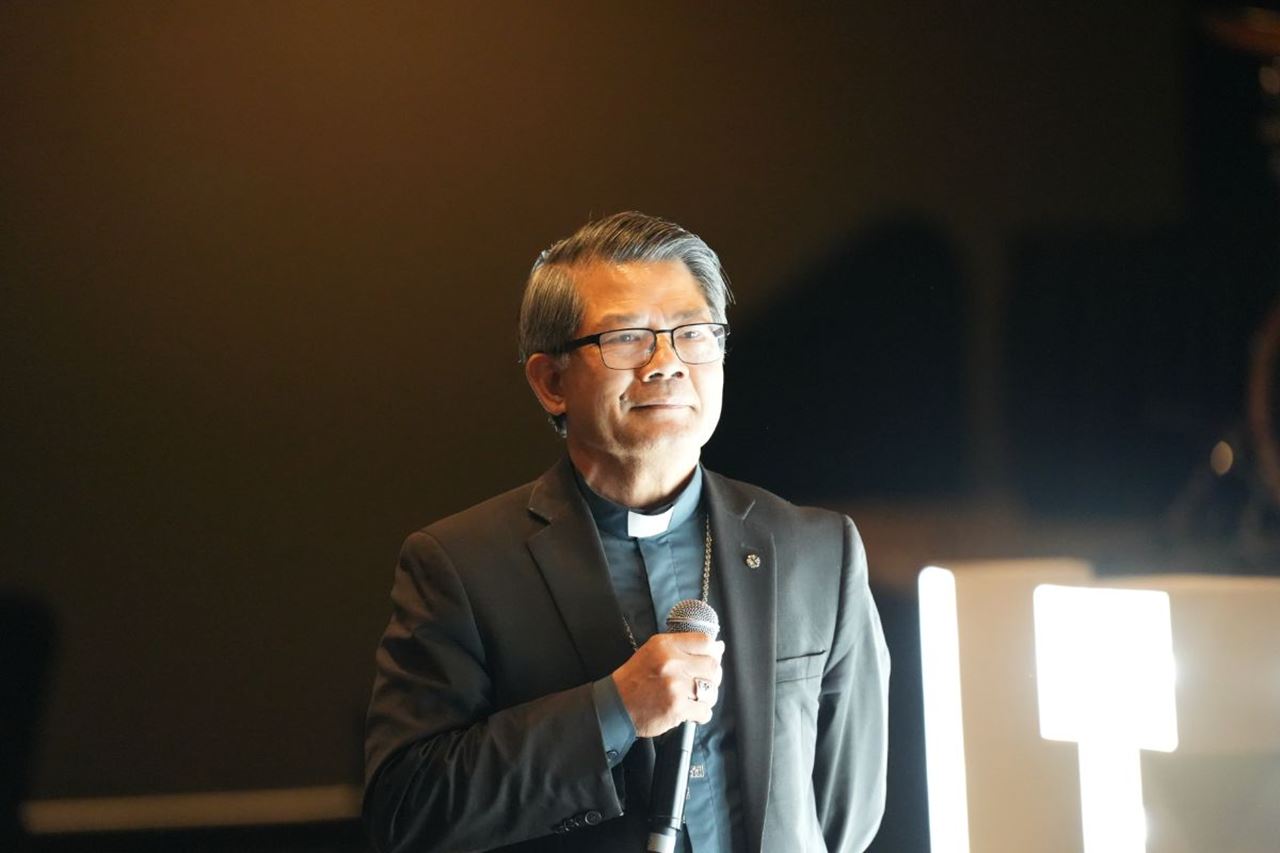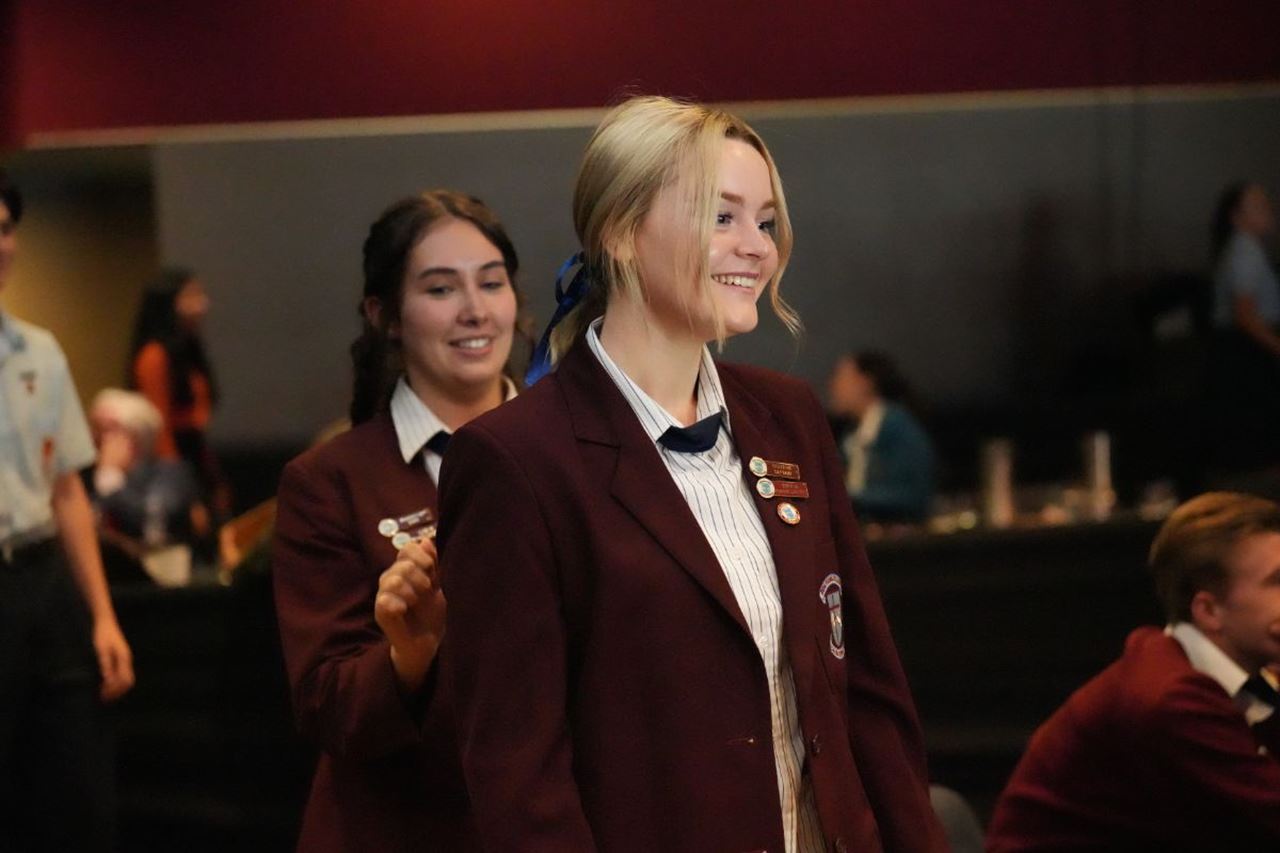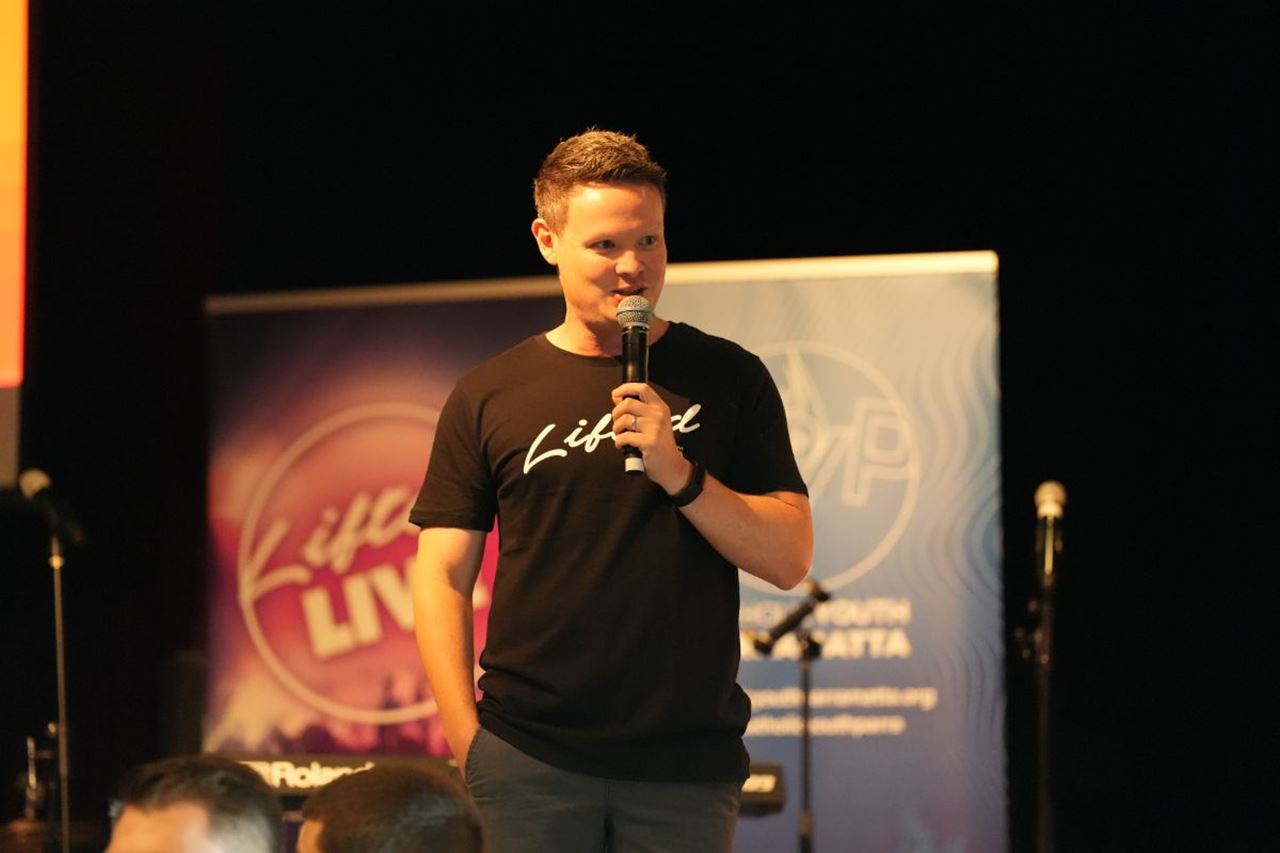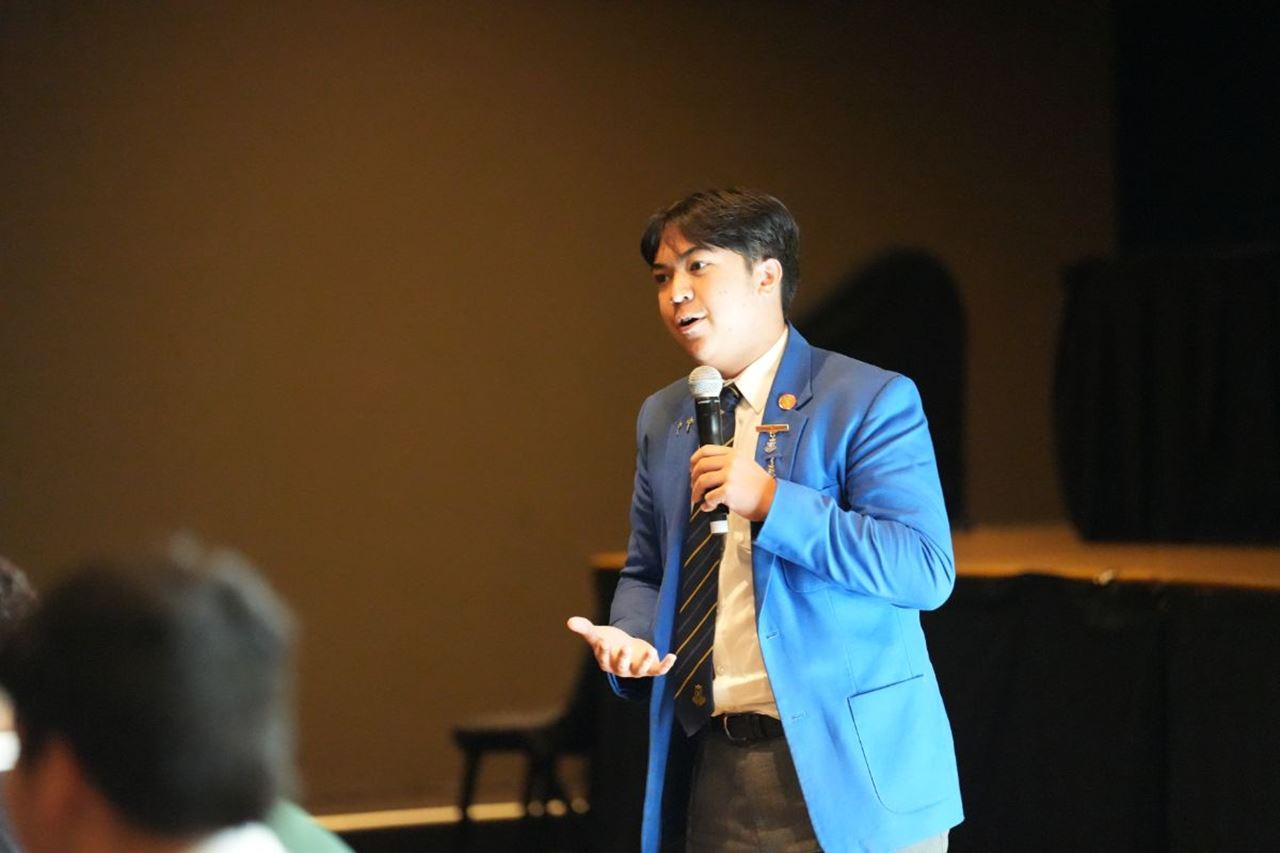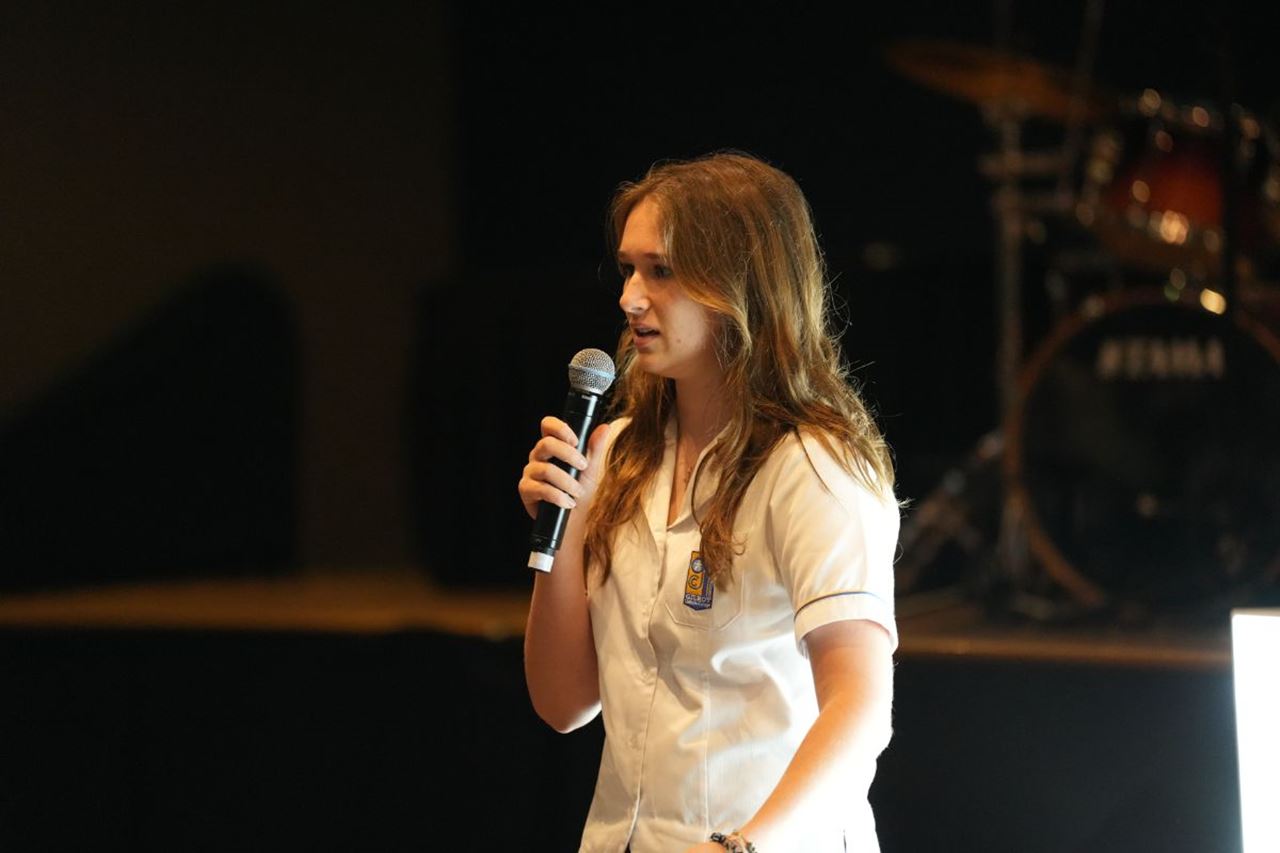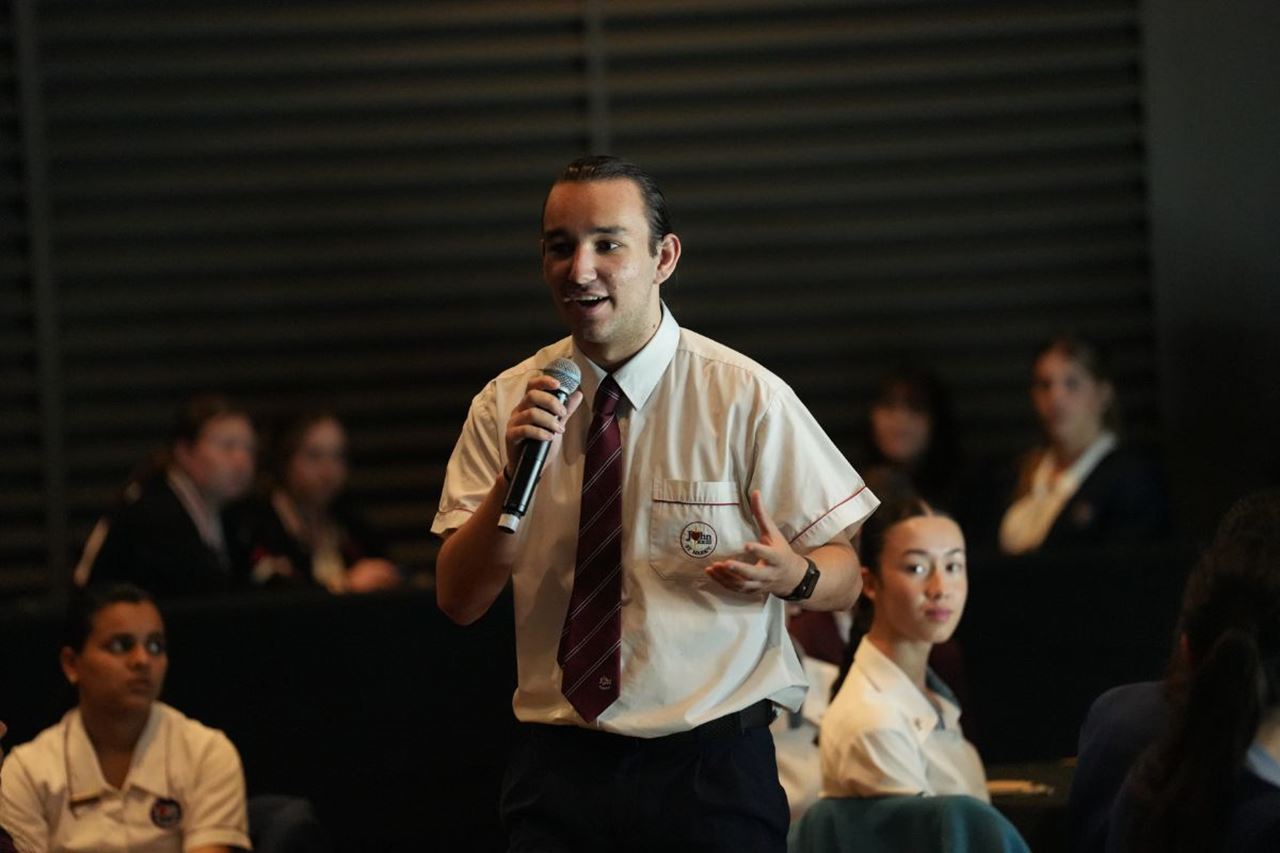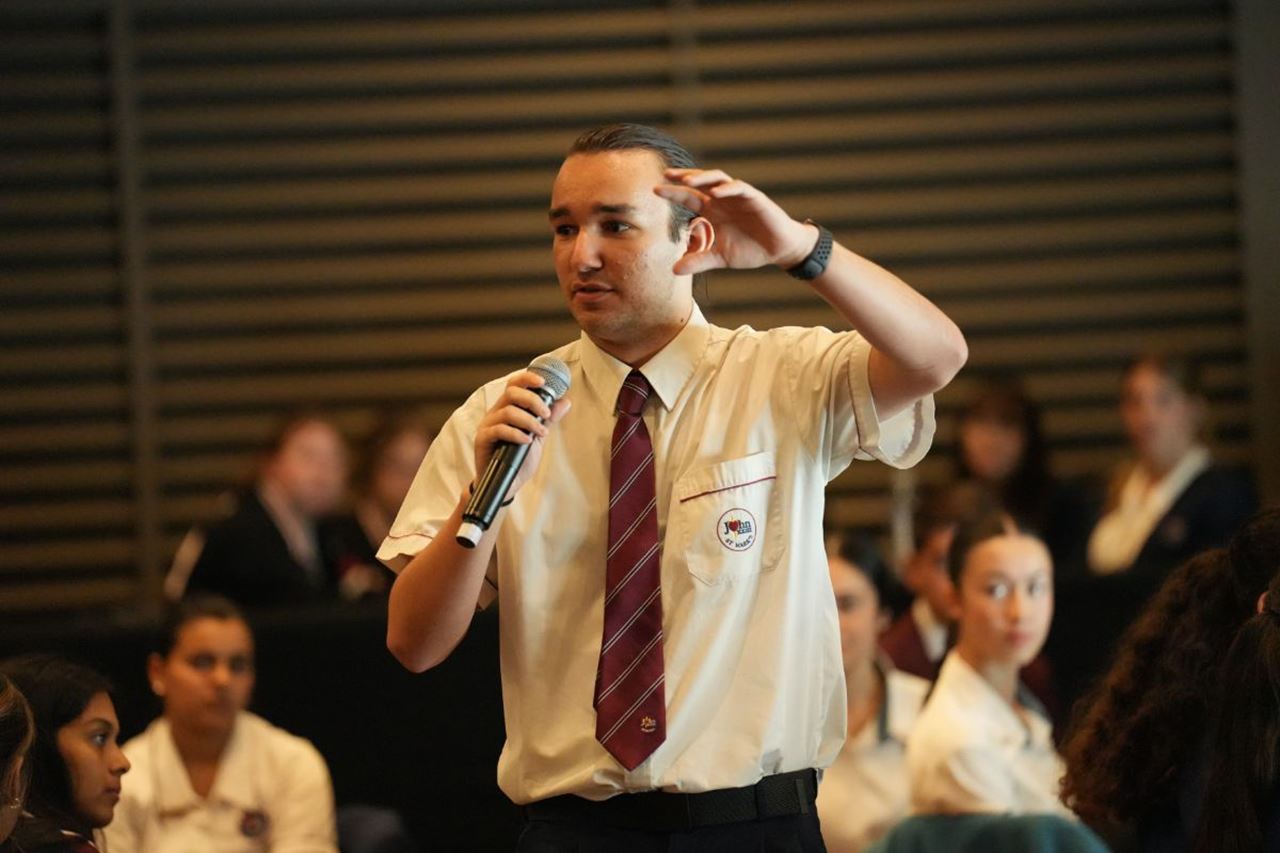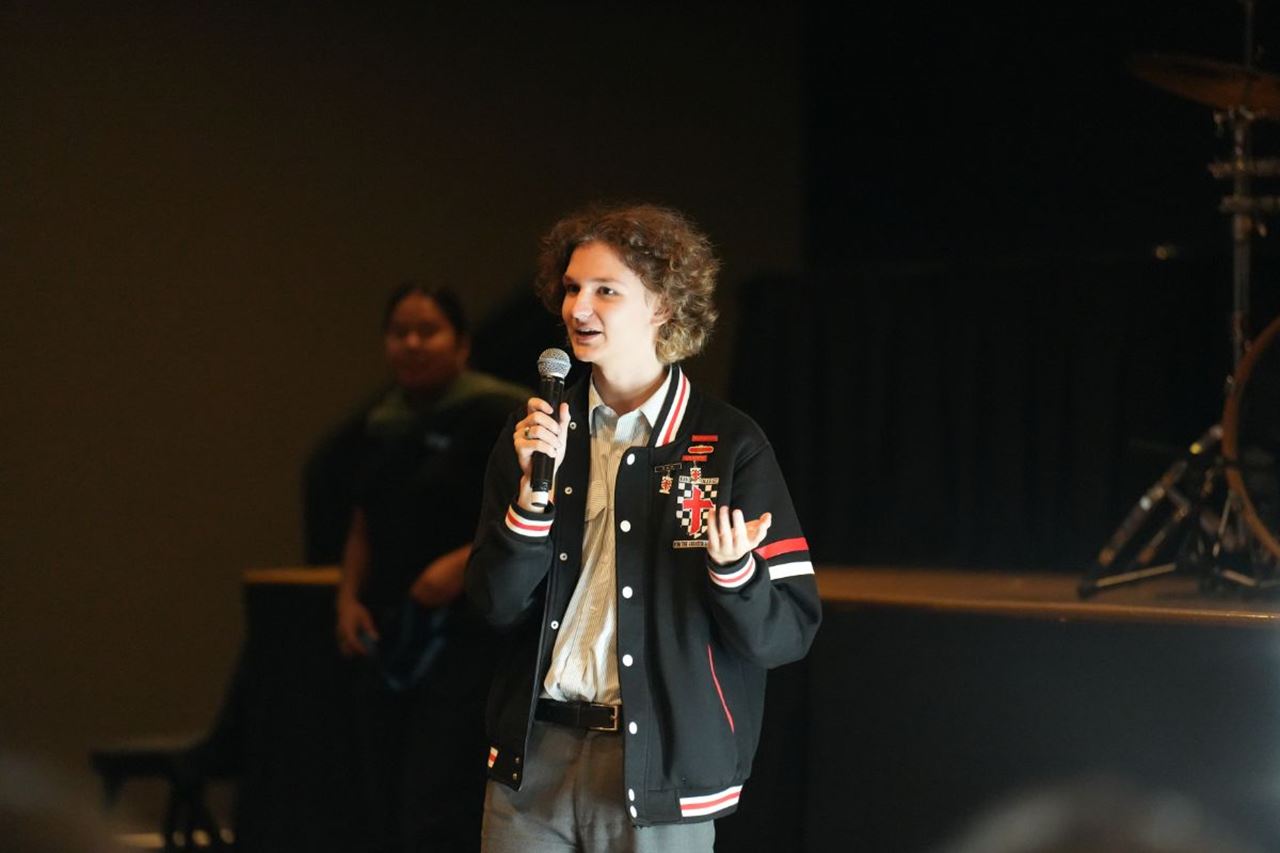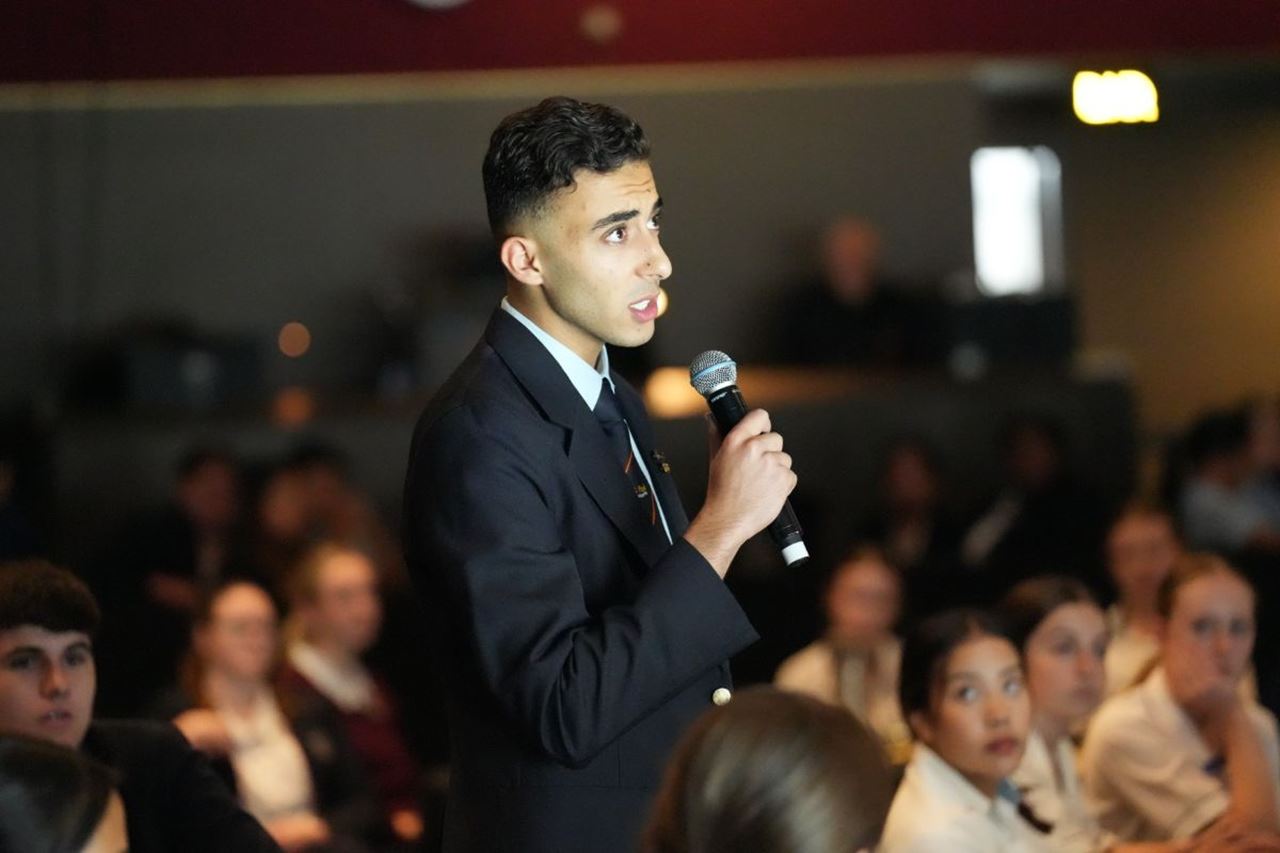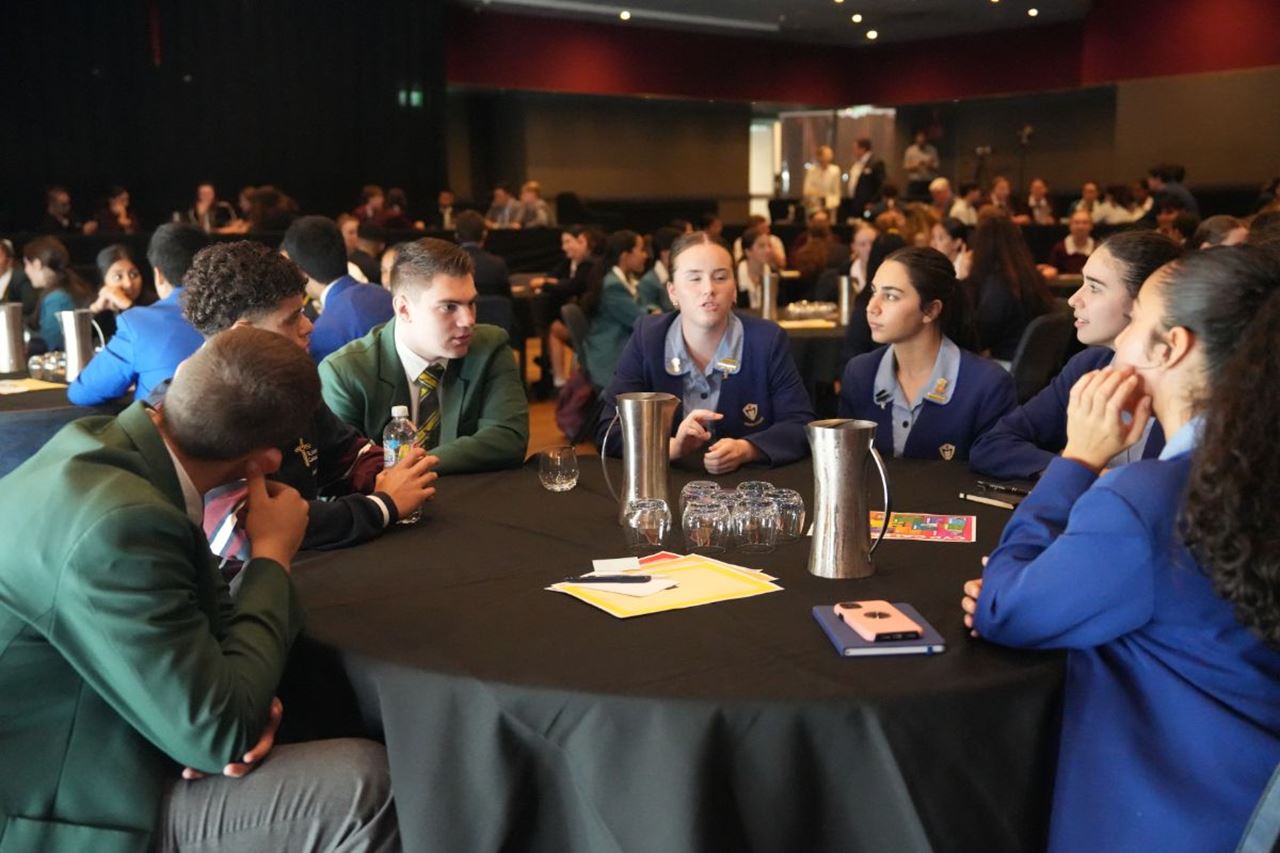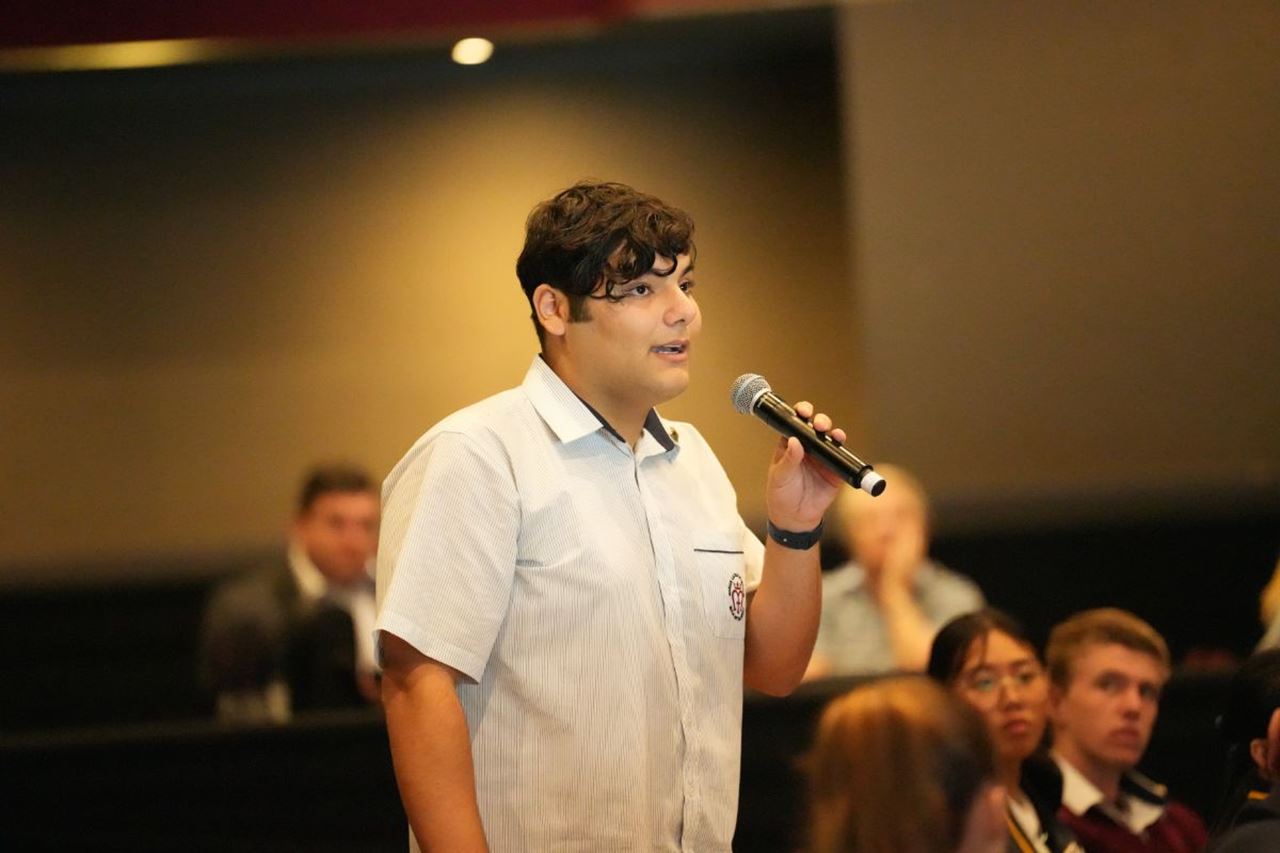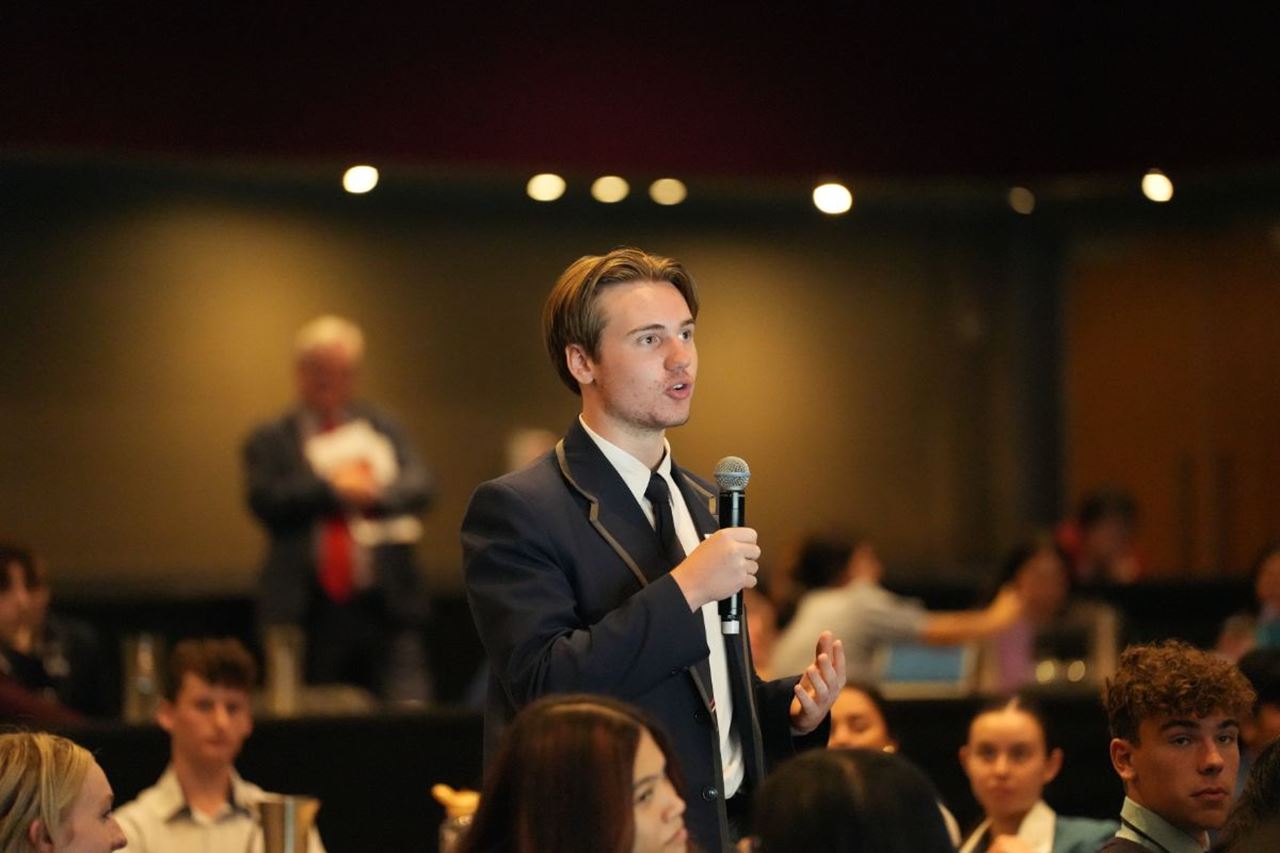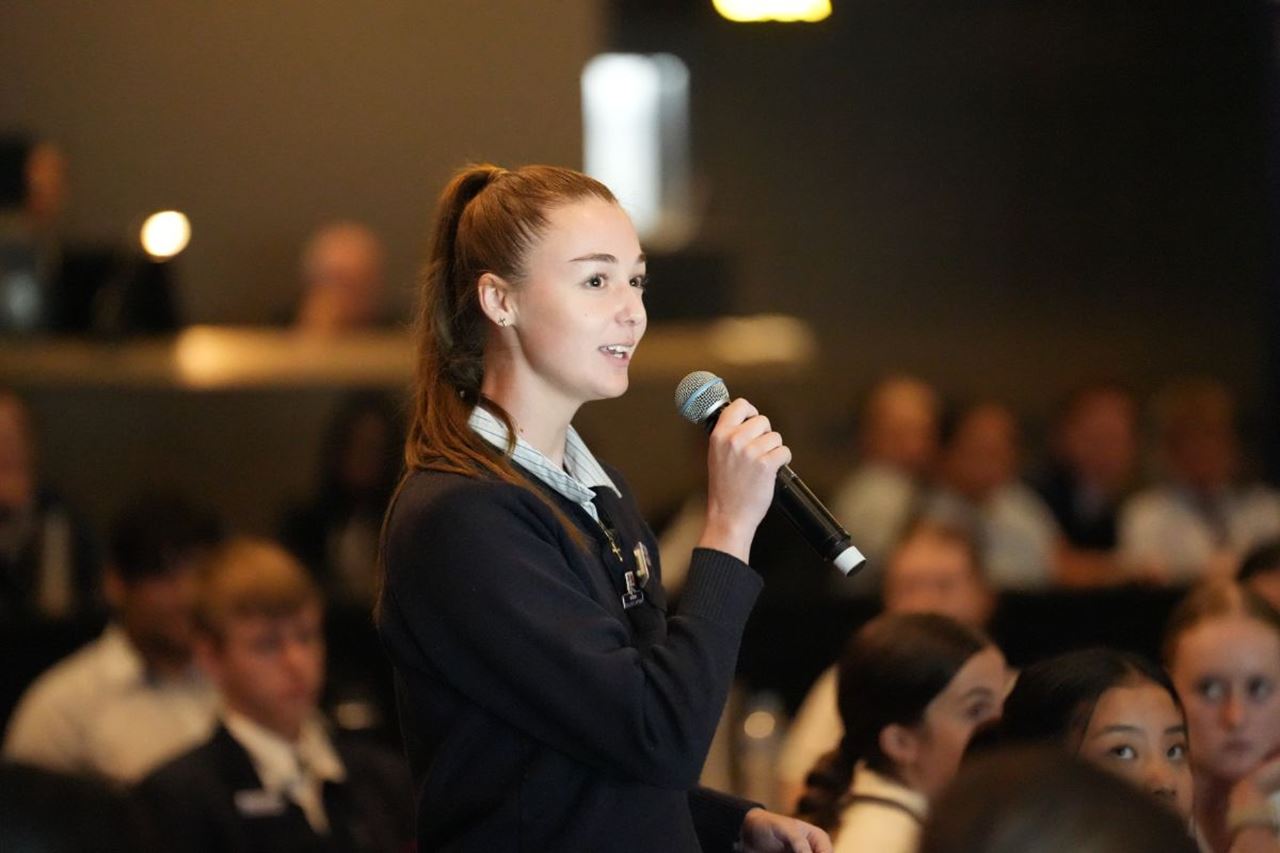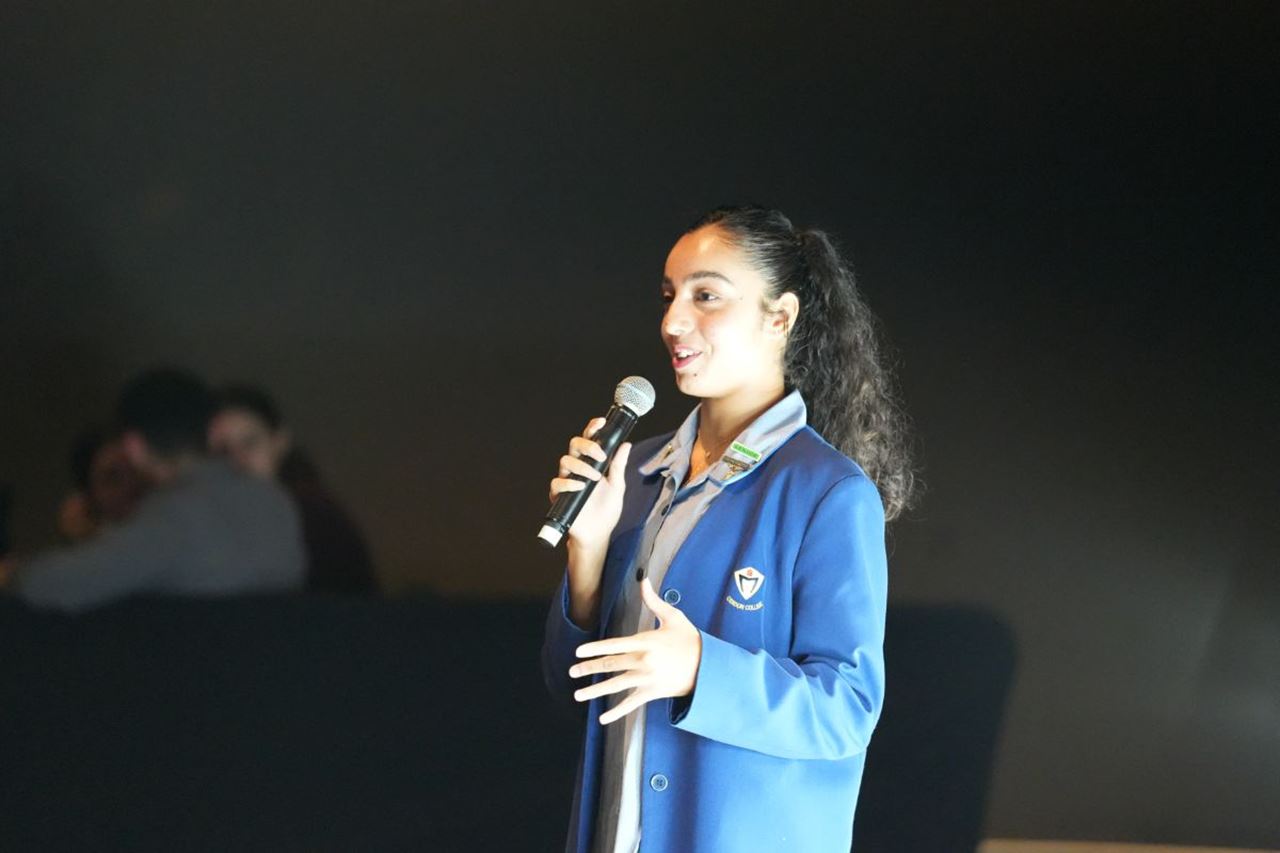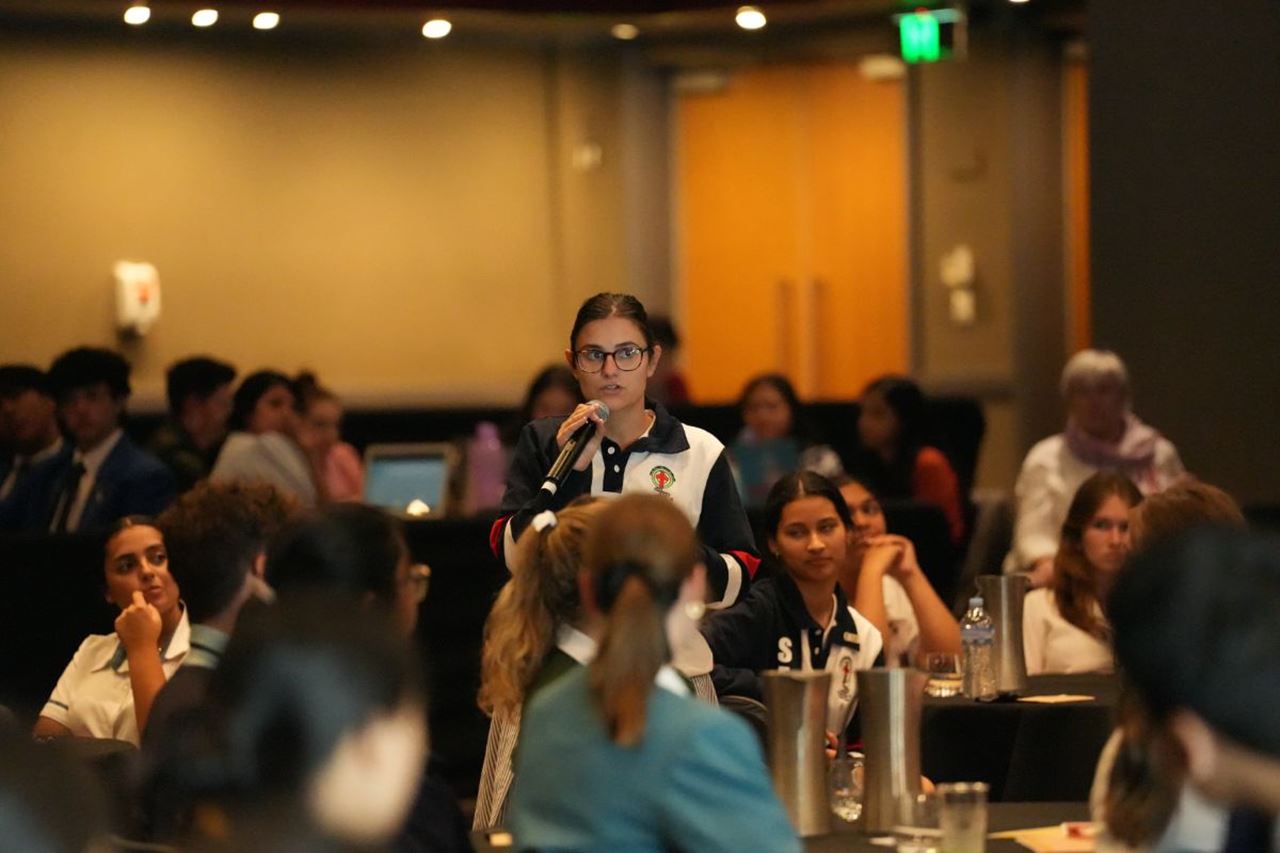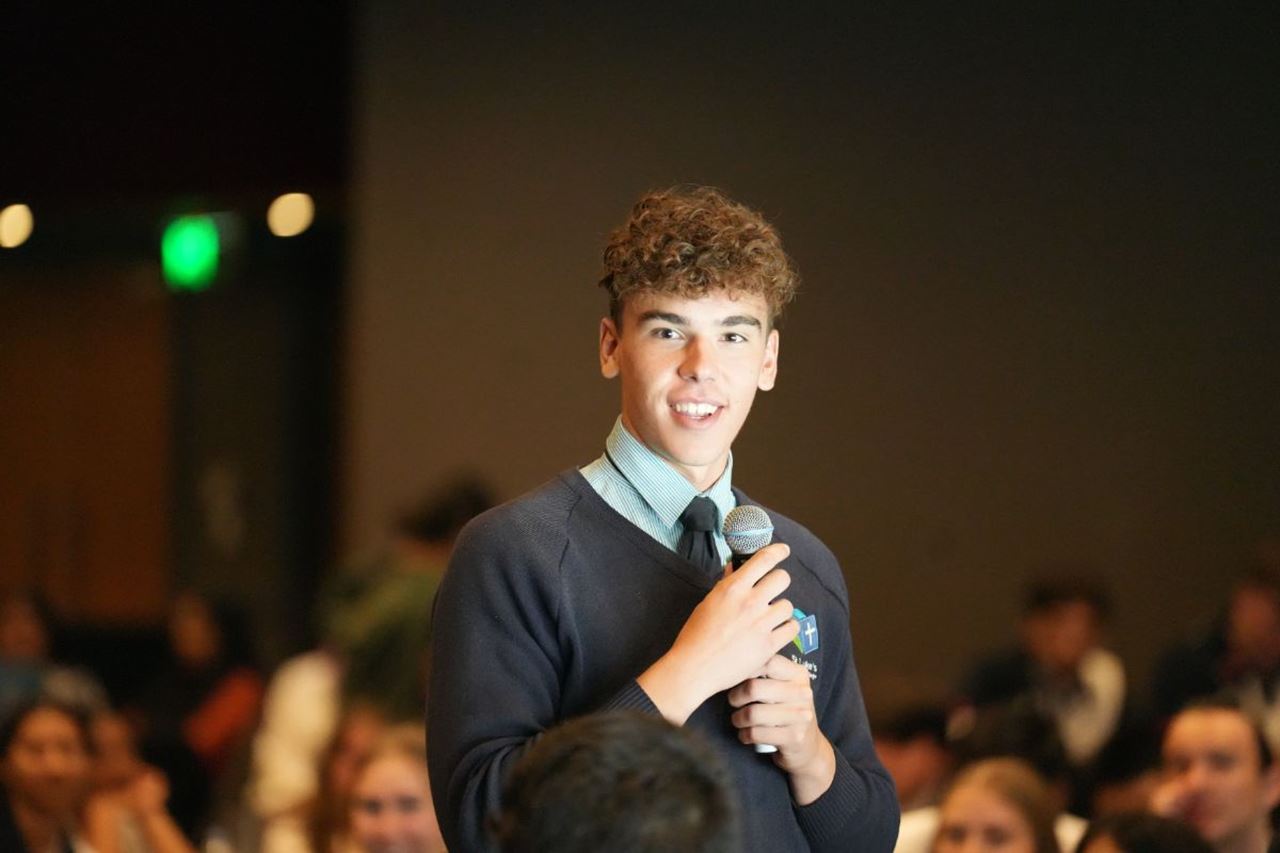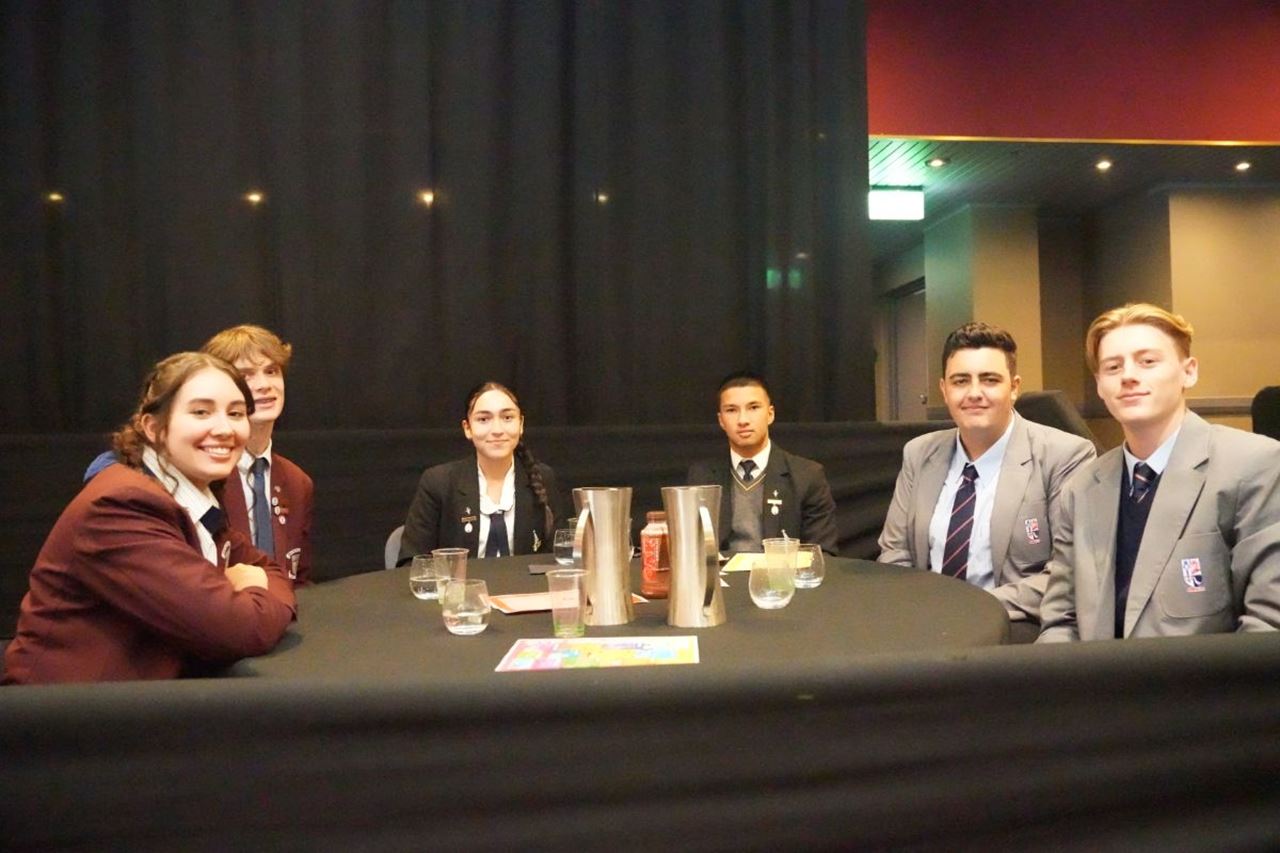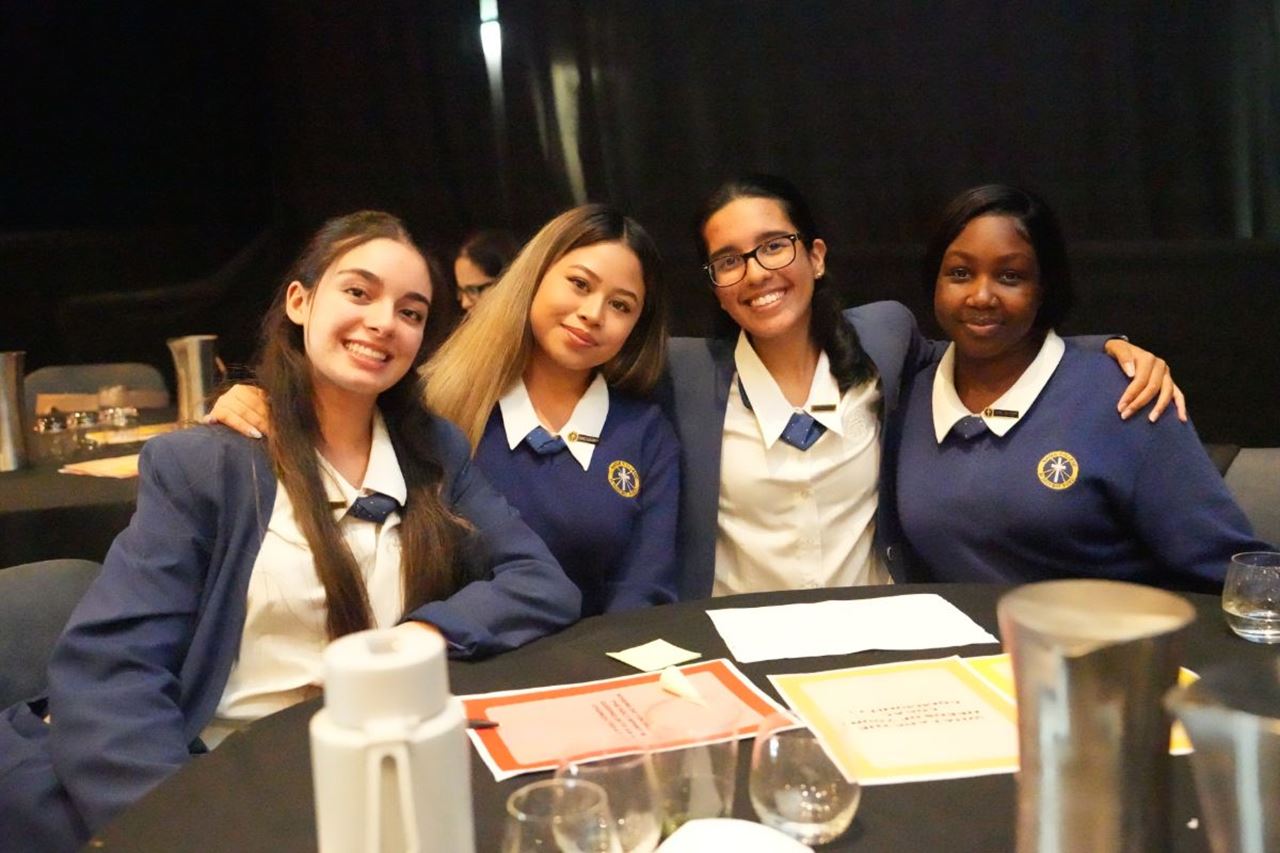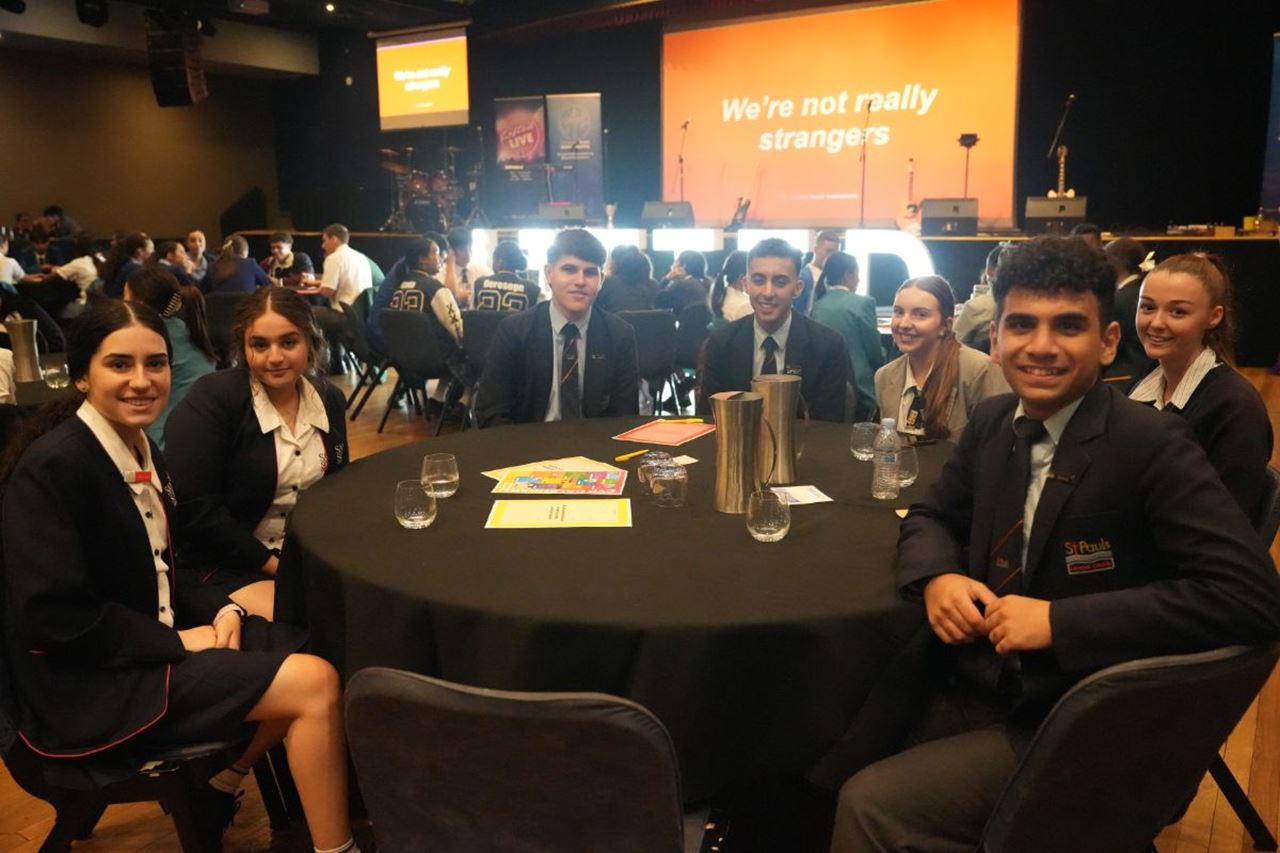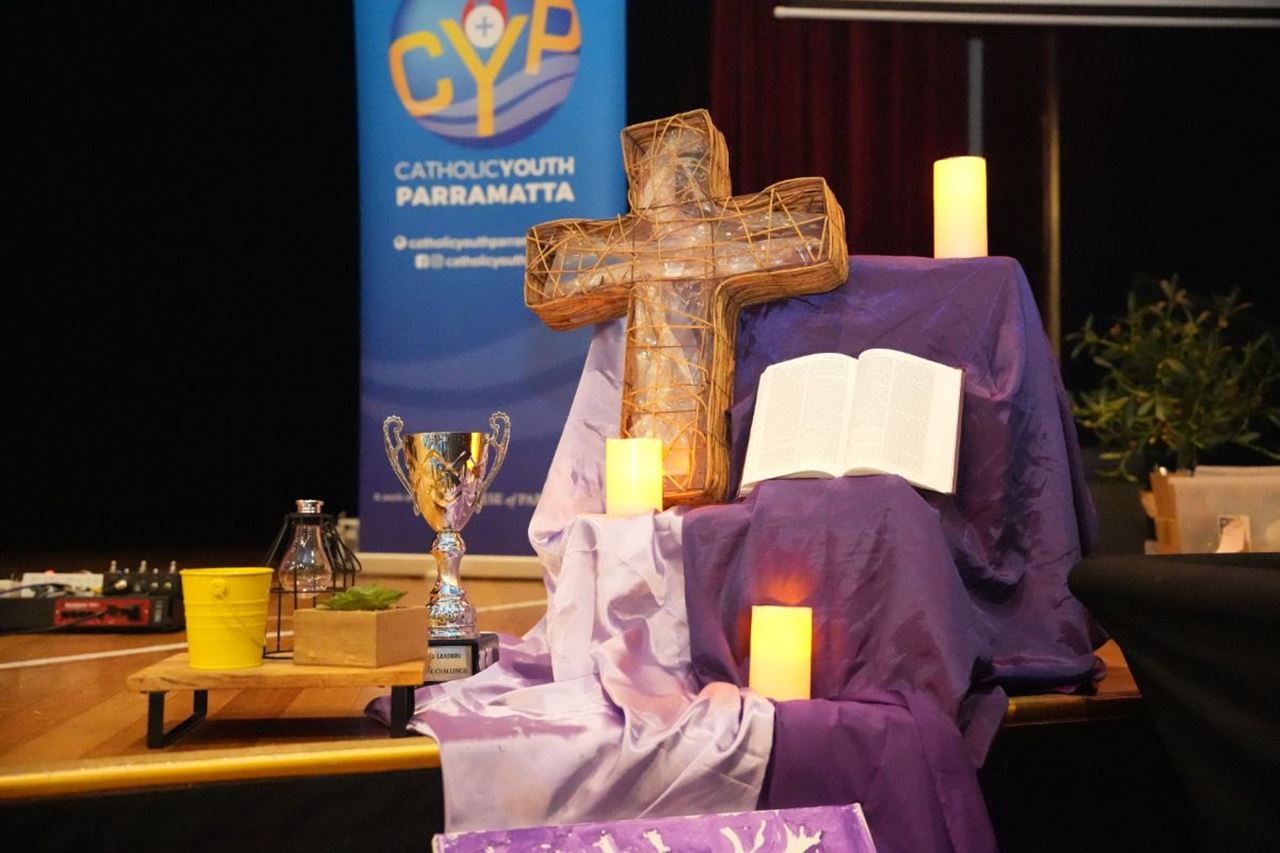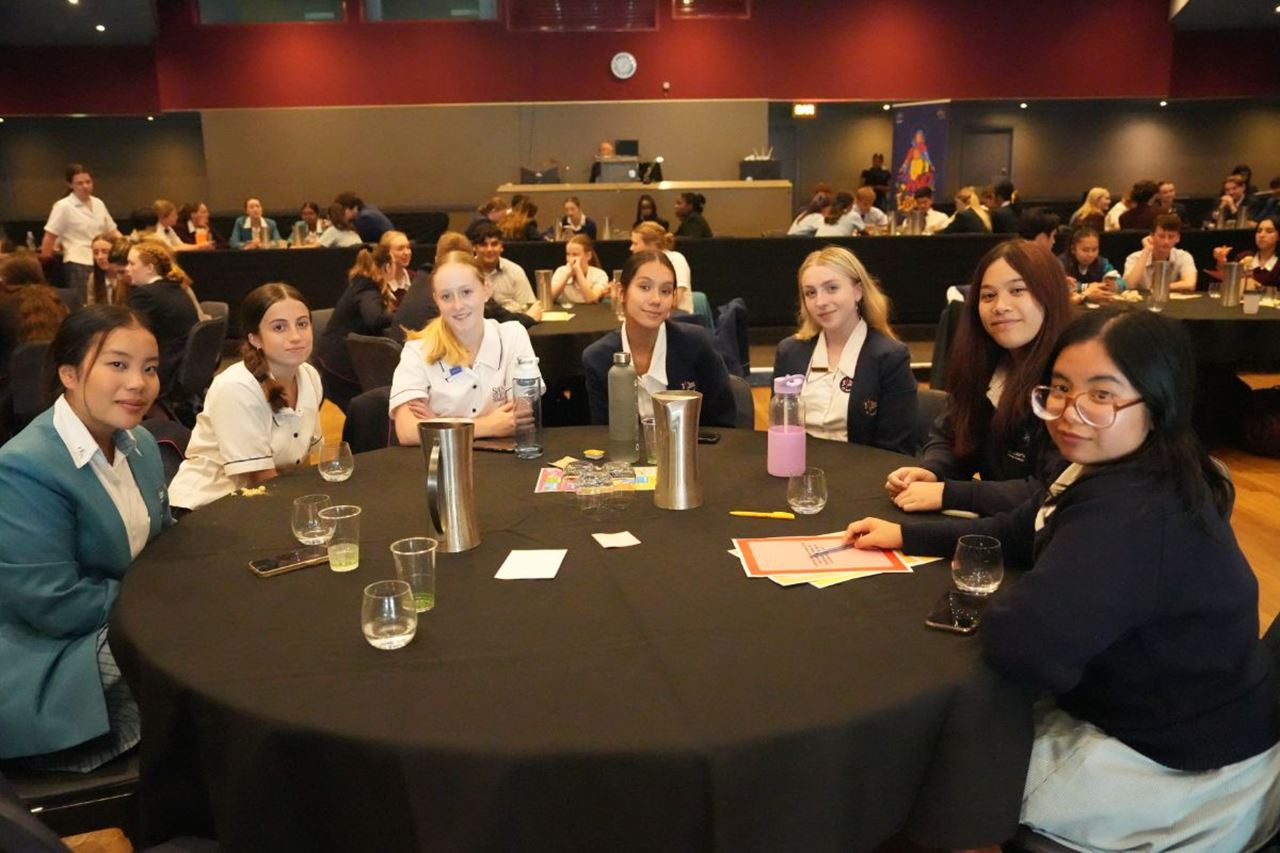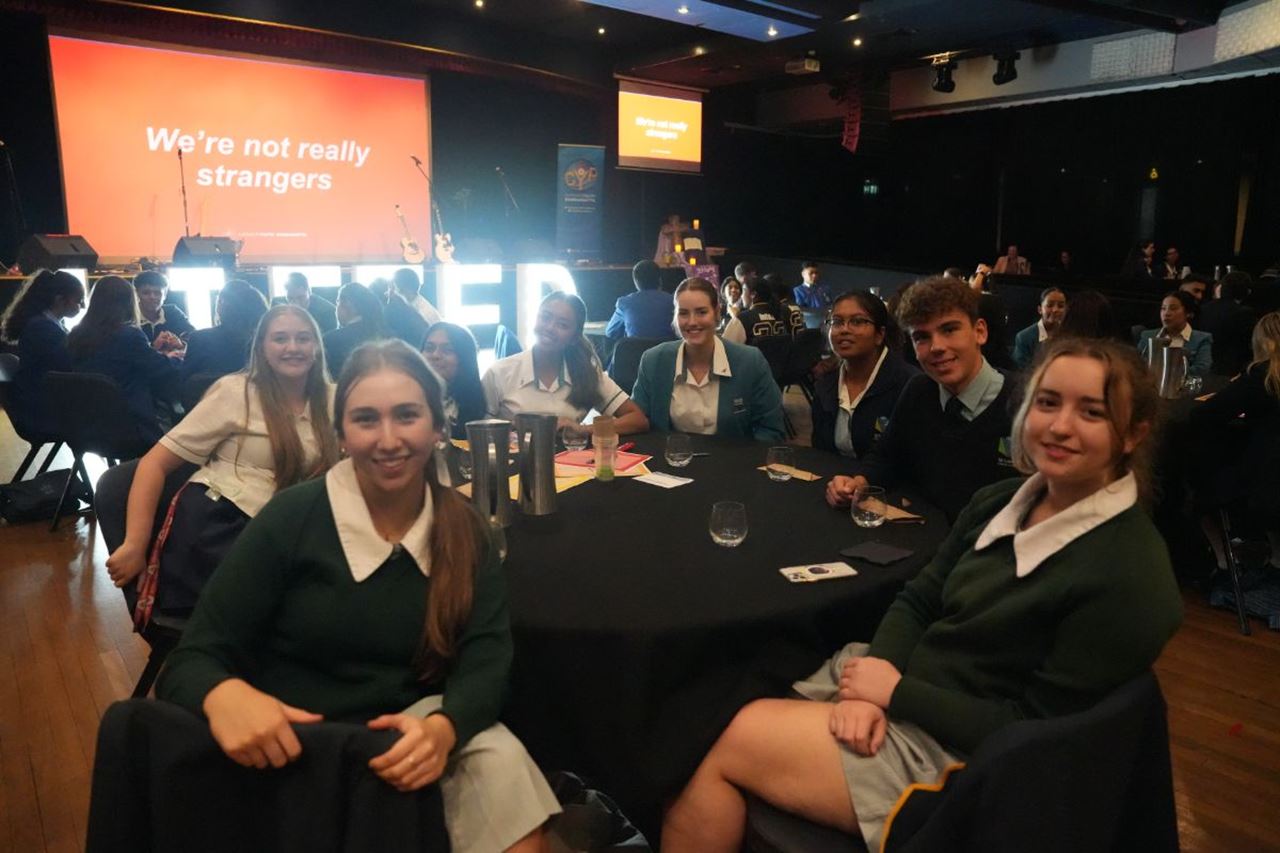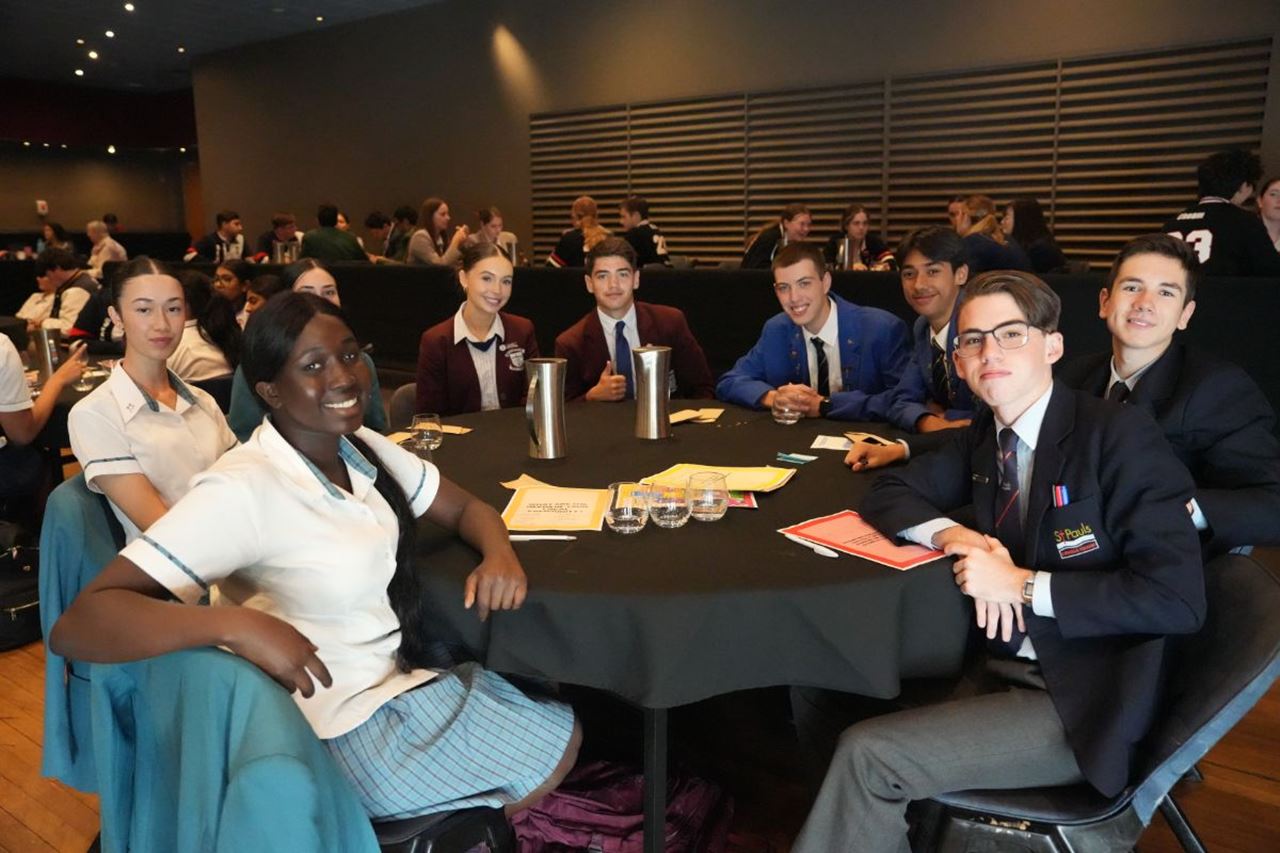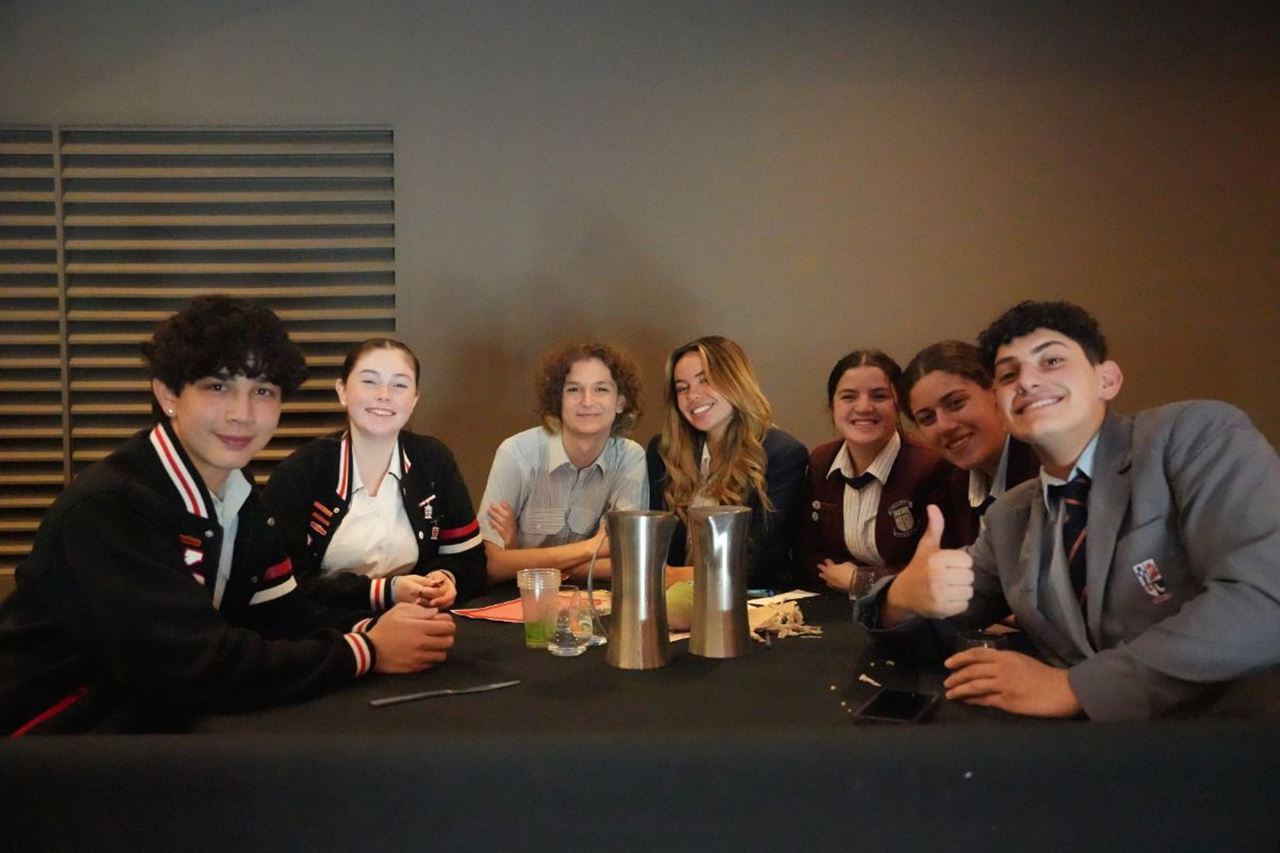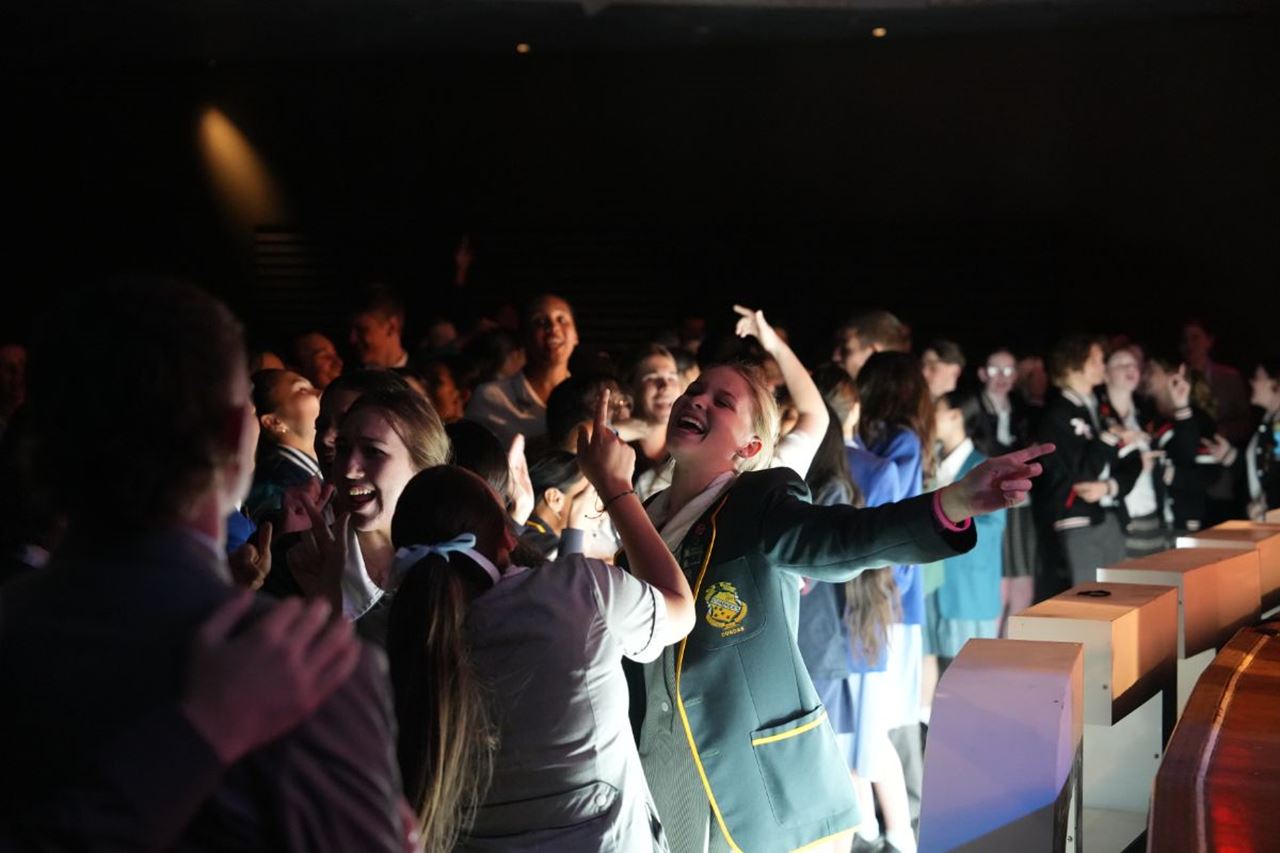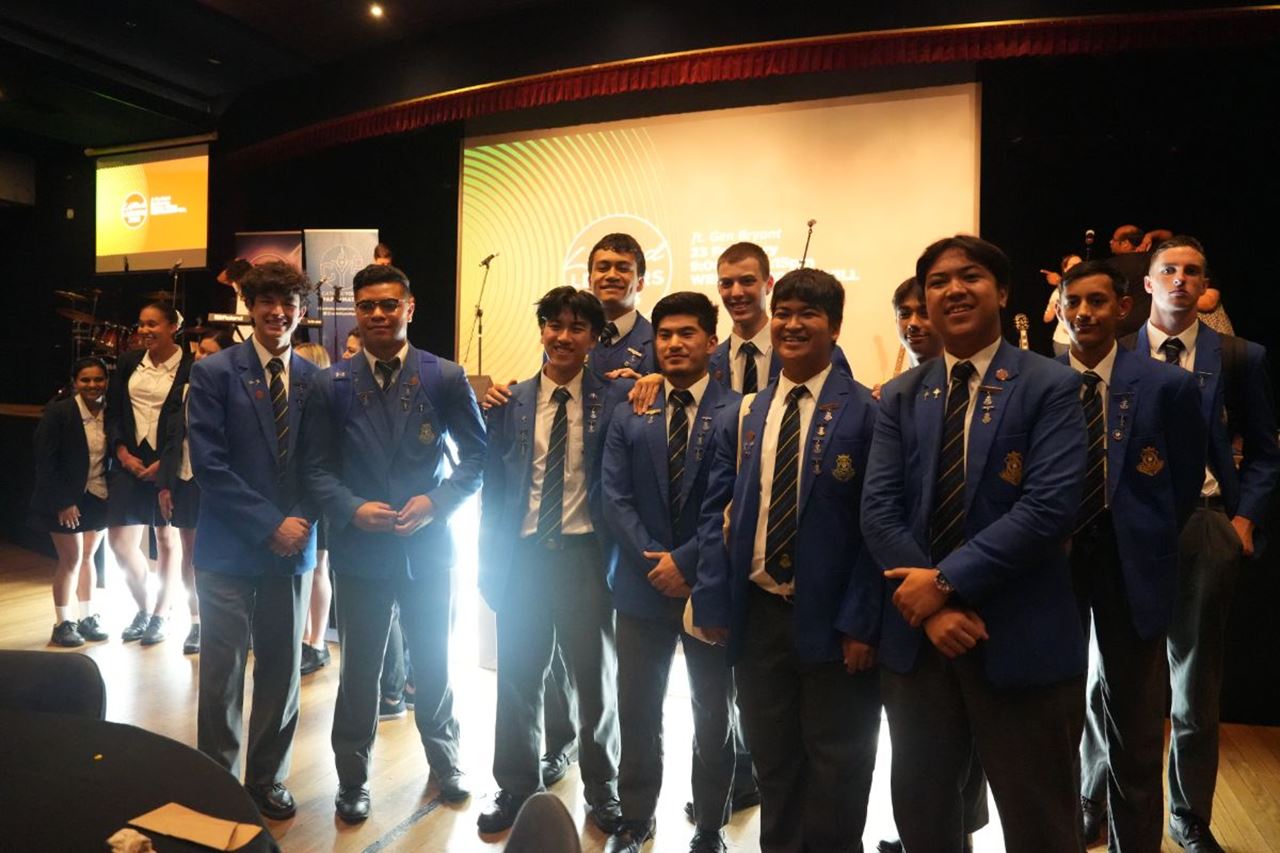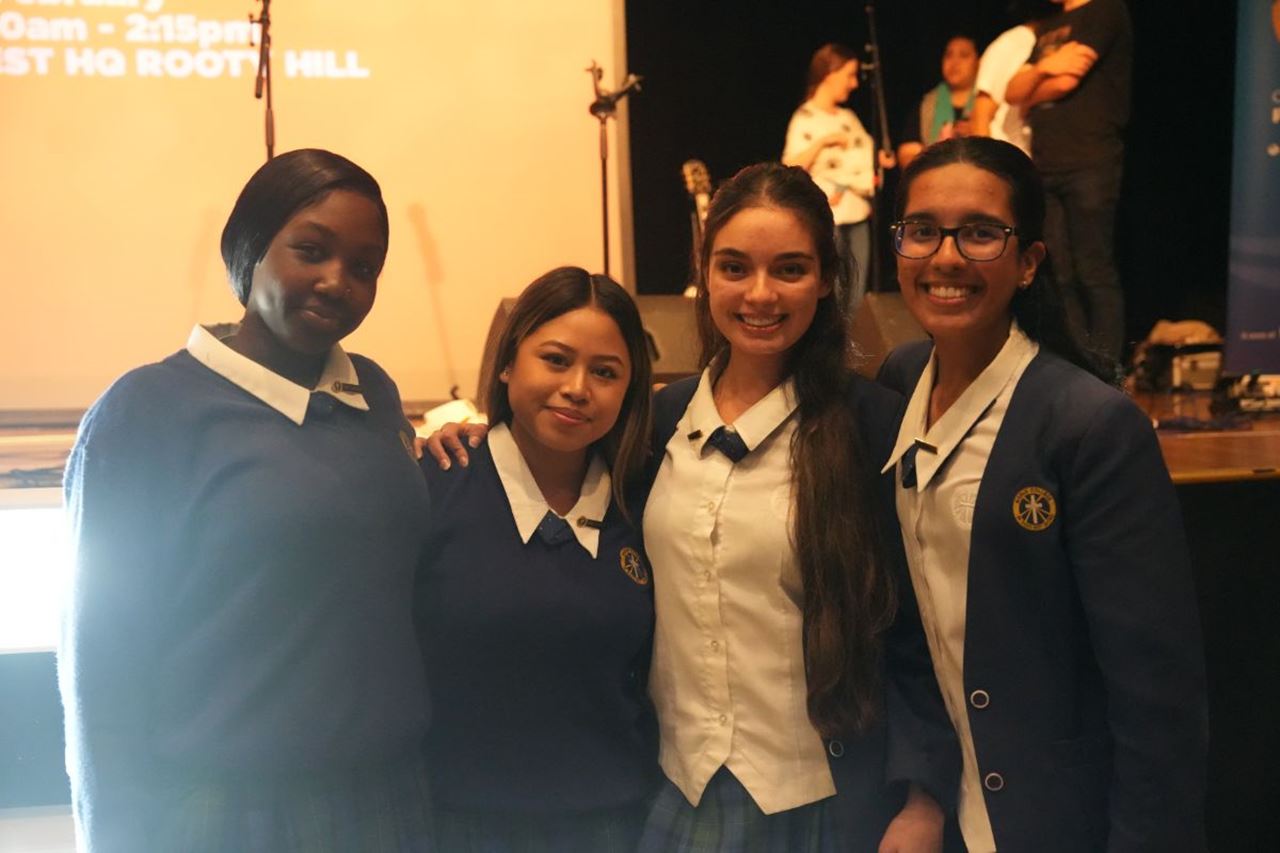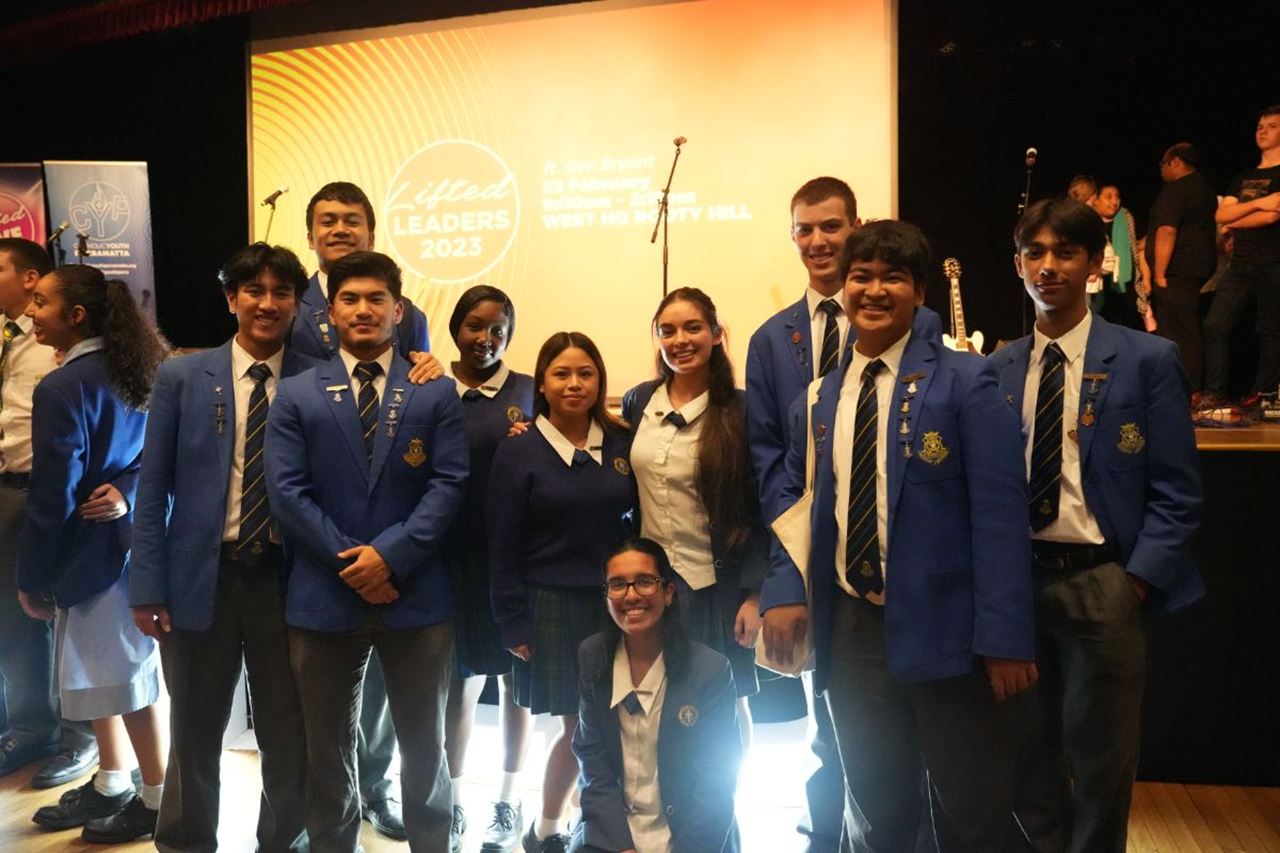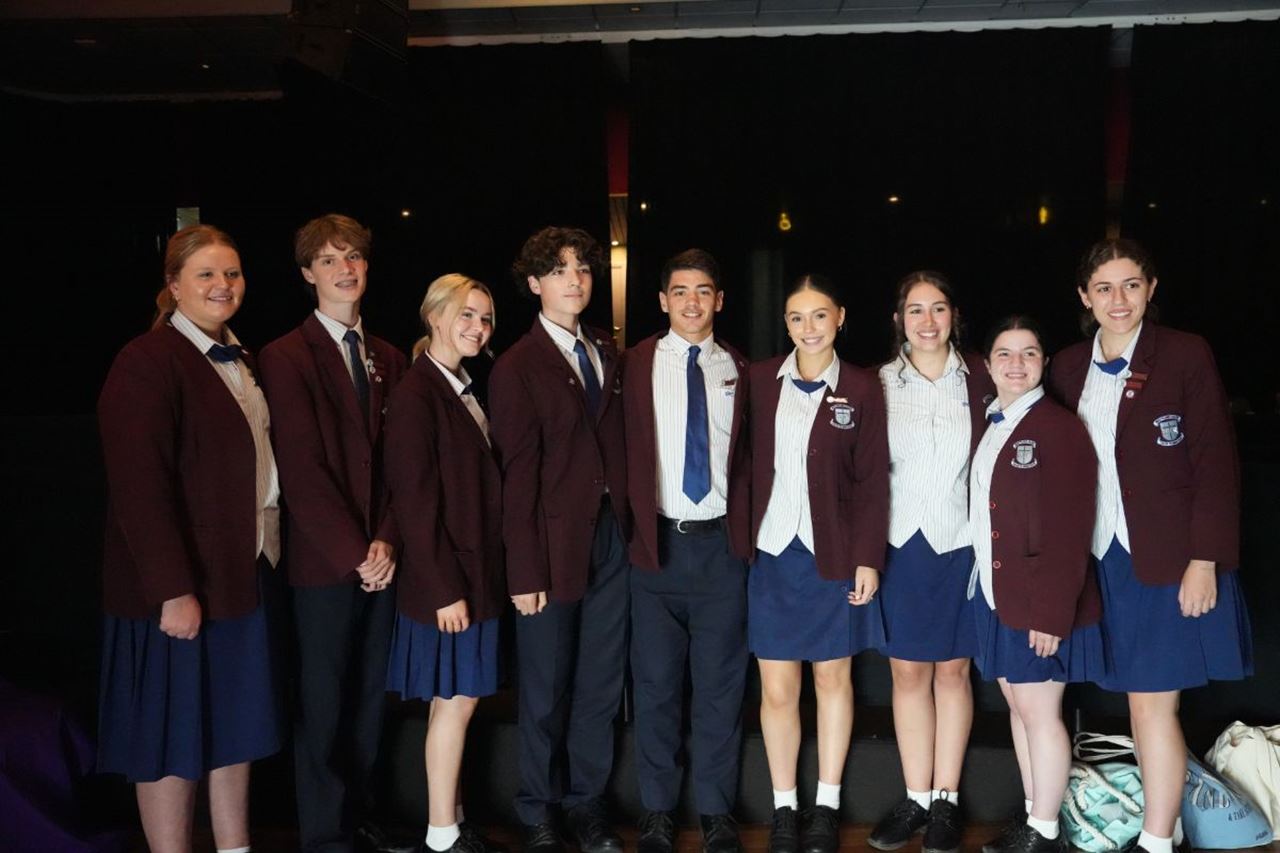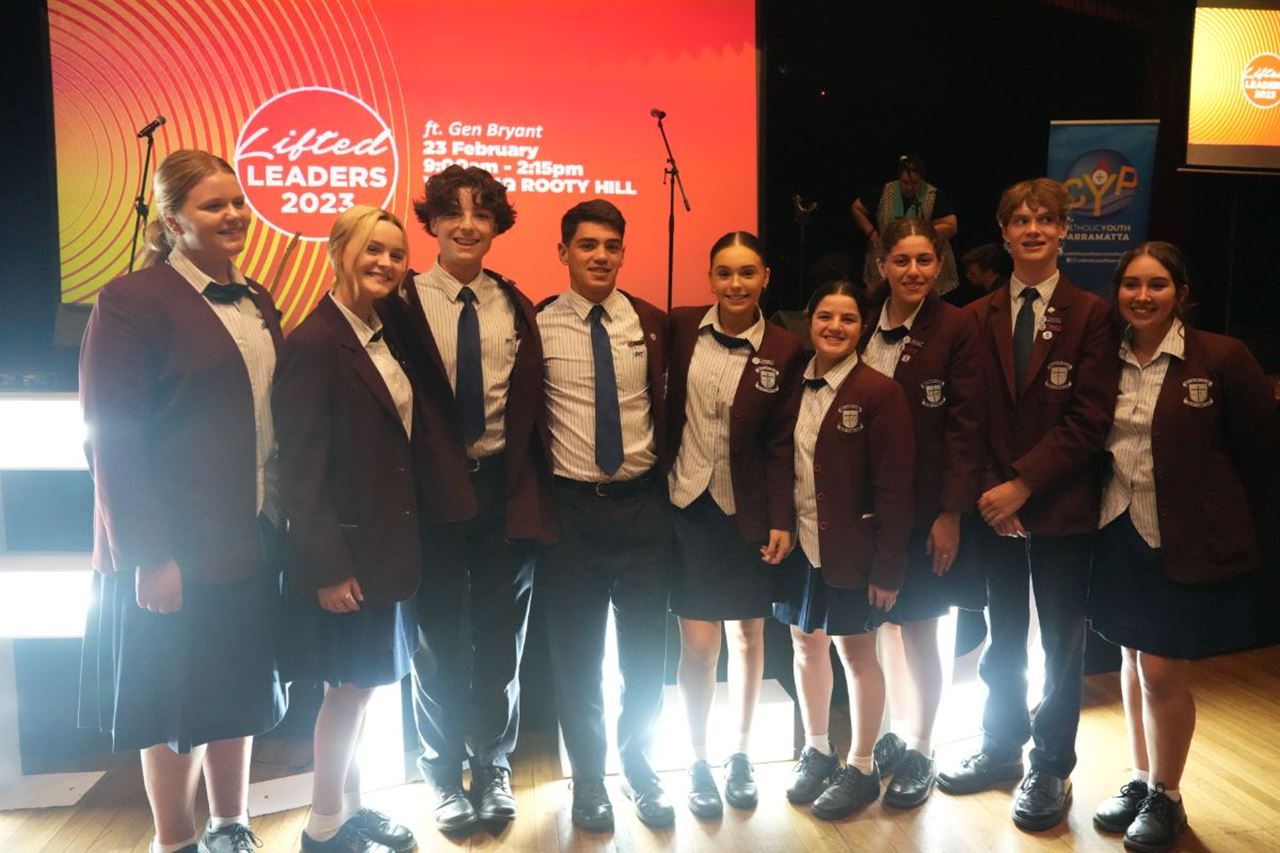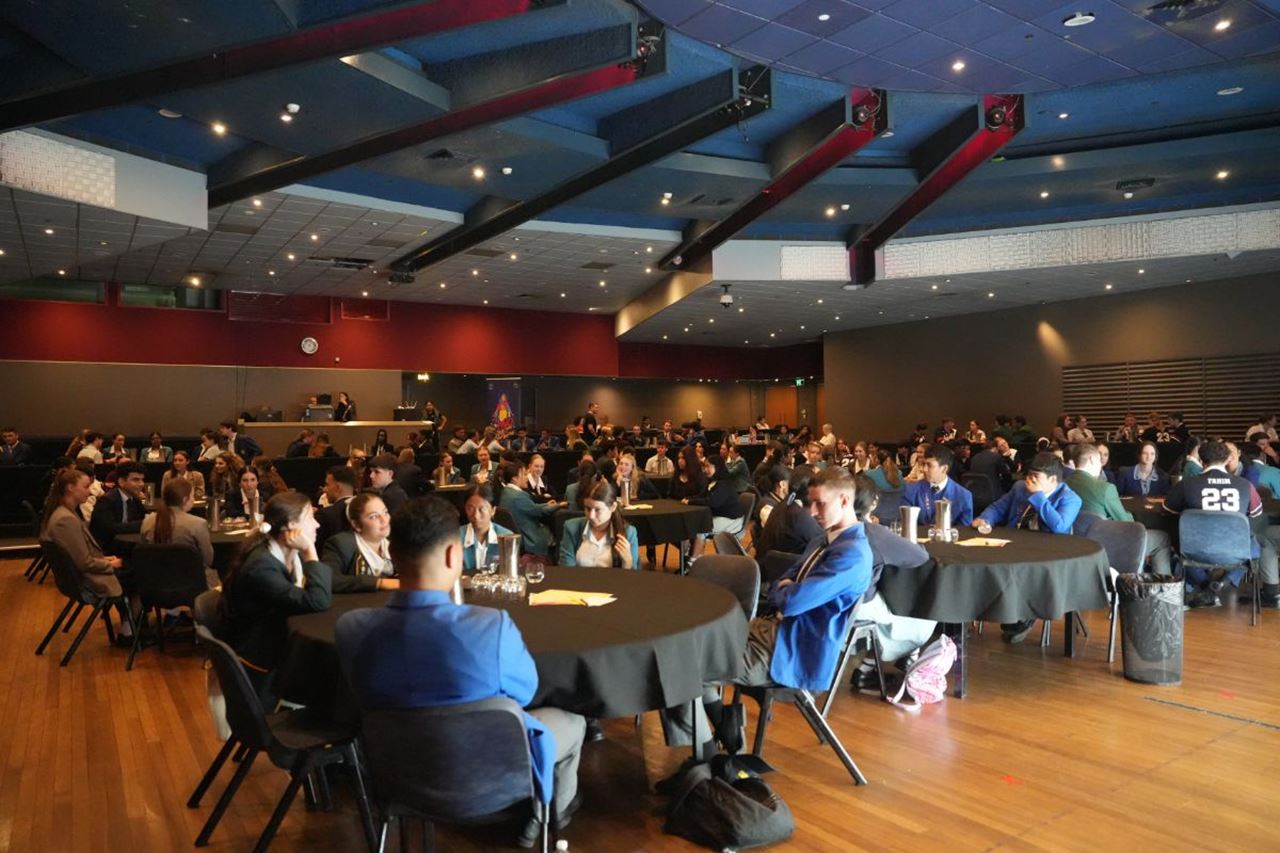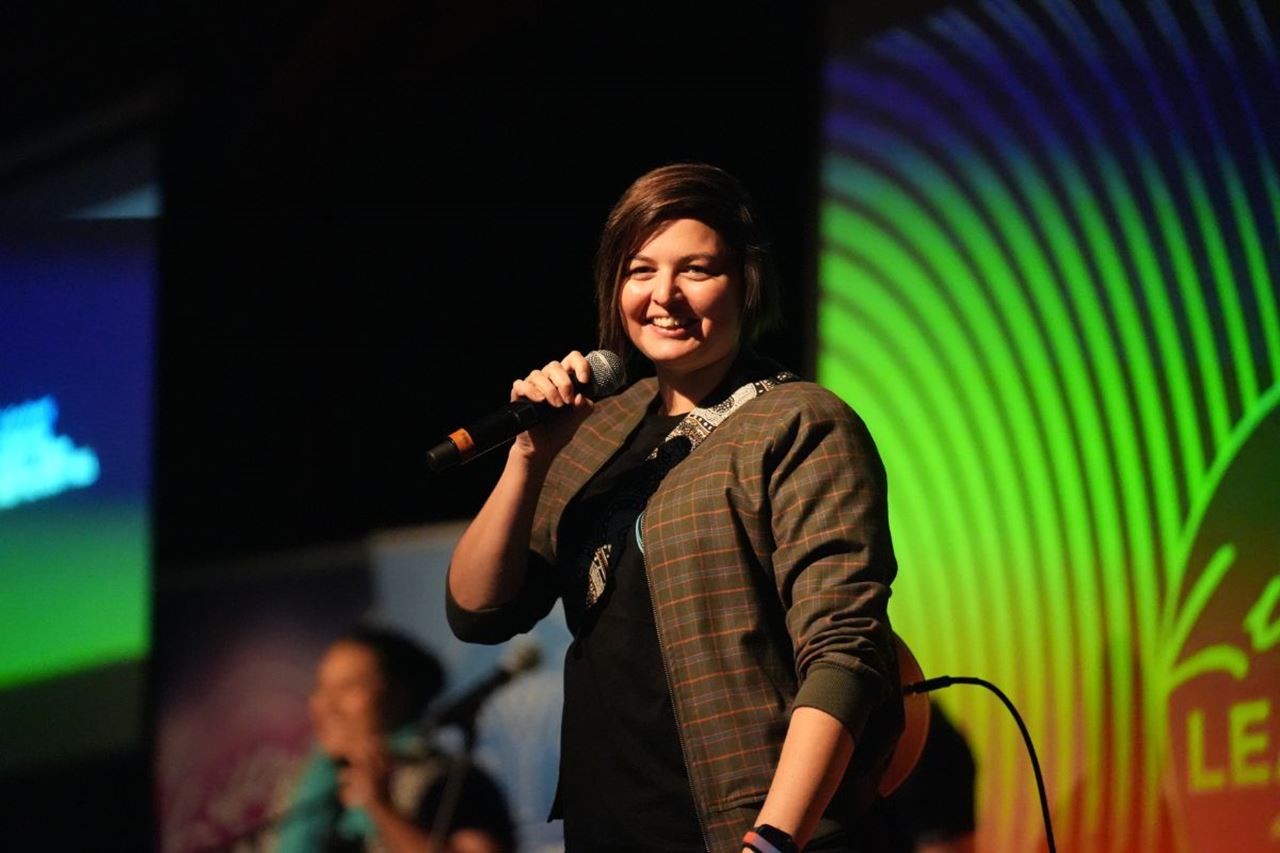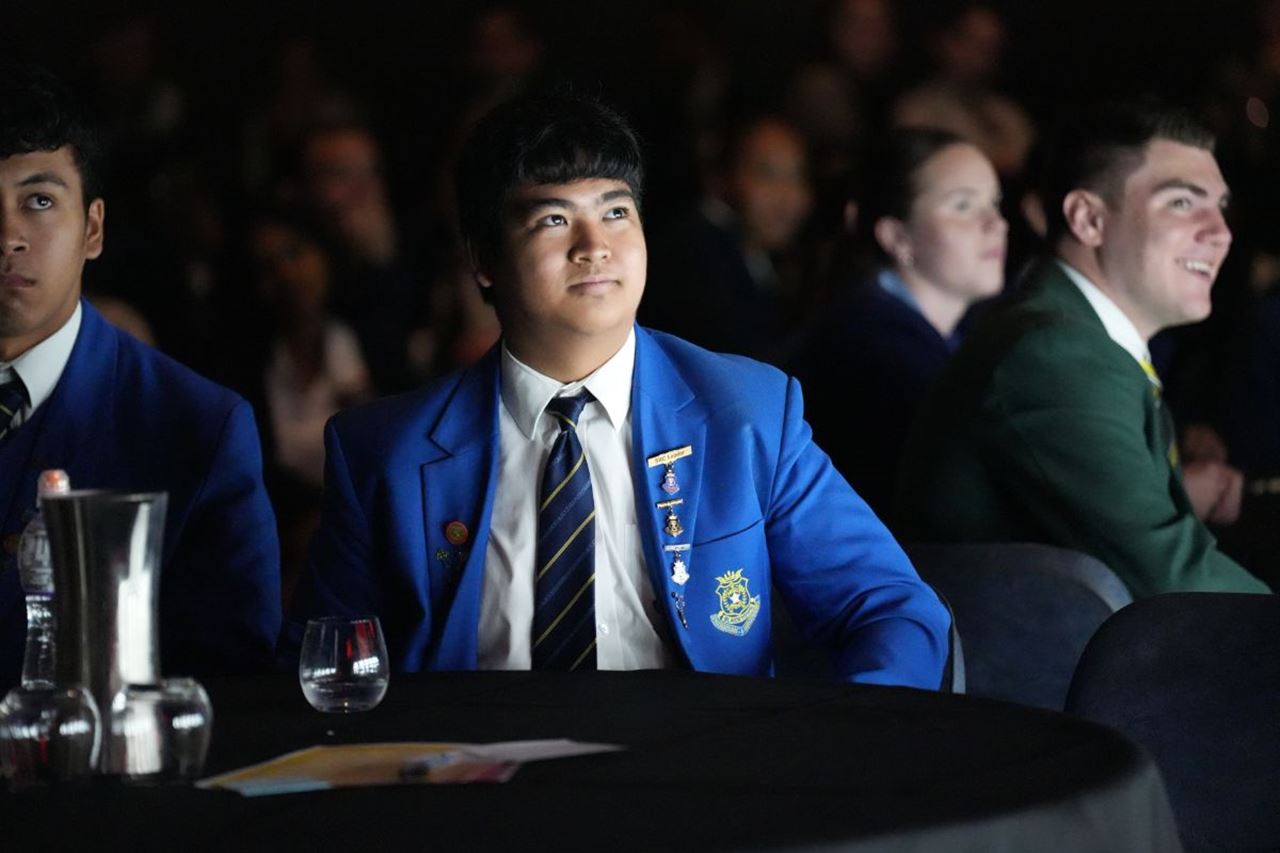 01 Mar 2023

We are enrolling now! Attend your local Catholic school's Open Day to find out more.