Aunty Margaret Farrell's passing
19 Apr 2023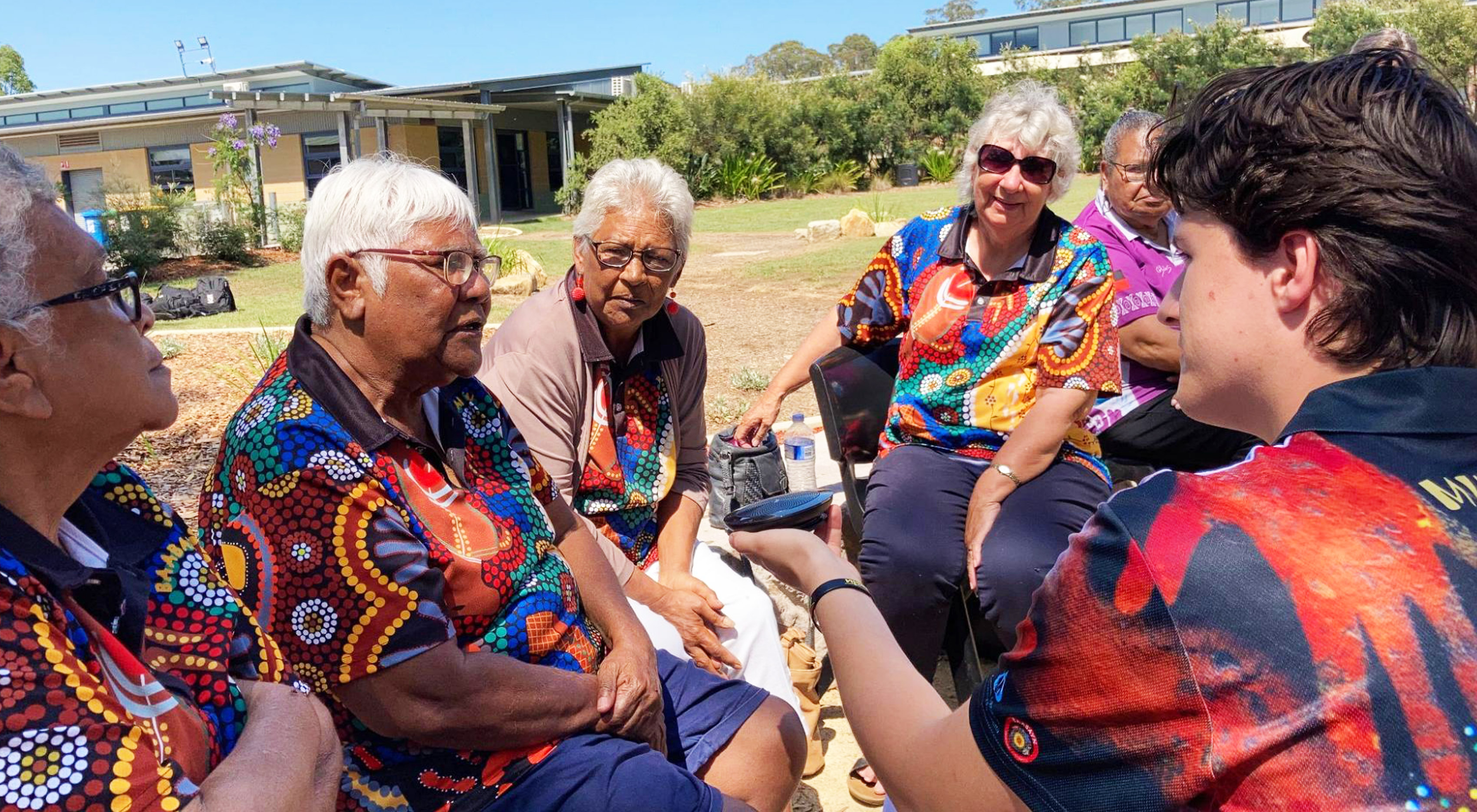 Aunty Margaret third from the left
It is with a heavy heart that we share the news of the death of Aunty Margaret Farrell, proud Bundjalung woman and the Director and Chairperson for Baabayn Aboriginal Corporation.
Aunty Margaret's death will be deeply felt by many in our community. She was a great friend of our CSPD schools, a staunch advocate for her community and a wonderful cultural guide and mentor to many.
Aunty Margaret was a very generous person with a deep sense of social justice. She always made herself available to support the many cultural requests.
The photos throughout this story are shared with the permission of Aunty Margaret's family.
On behalf of the Catholic Schools Parramatta Diocese community, we offer our prayers and deepest sympathies to Aunty Margaret's family and her many friends.
Learn about Aunty Margaret's amazing work with the Baabayn Aboriginal Corporation.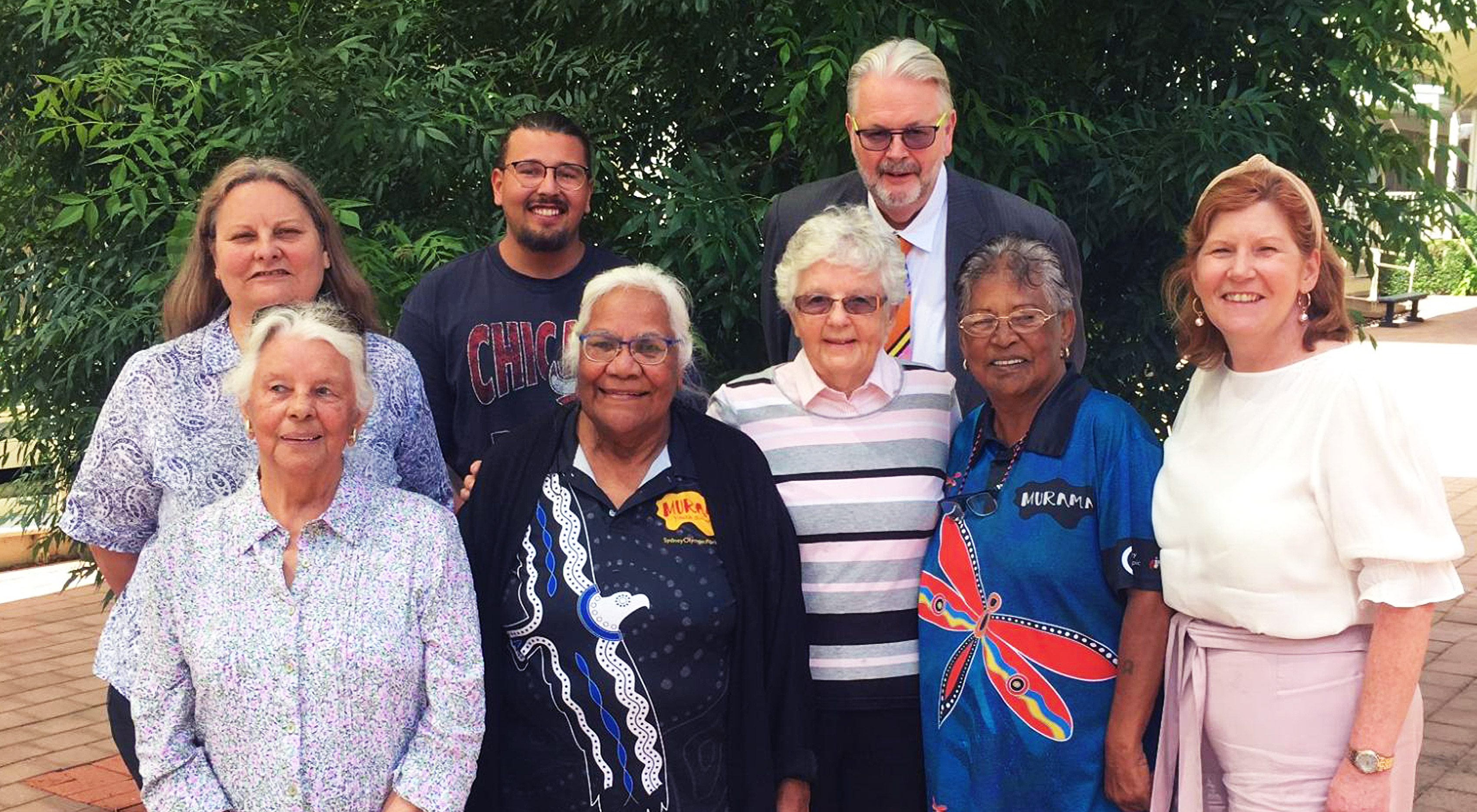 Aunty Margaret second on the right.
In the words of our old people;
Bingaydjarr, ngariindarr, ngarrangga wuruma!
Brothers, sisters, listen to the wind!
Gawul barraliyn yuynggugabirang gurrwagu.
The eagle flies from the mountain to the sea.
Nyiirunba ngariin, nyunda bubay gurraarr.
Our sister, she will have a long rest.
Dhalbarra nyugangguba, barrayga Darug
In the arms of the mother, in the land of the Darug.
Each strand of hair tells a story of Aunty Margaret's life. Strength, Beauty & Resilience.
'It's difficult for me to tell anybody about my life and the day my childhood ended, when me and my siblings were kidnapped by the welfare authorities, separated and sent off to different homes. I know you should talk about the past, it's the only way to heal. Gradually, I'm coming to that, but it's still a long way off.'
Aunty Margaret Farrell
The forcible removal of First Nations children from their families had a profound impact that's still being experienced today. It has led to many First Nations people suffering a loss of cultural identity, family kinship connections and traditions, from a cycle of intergenerational trauma and ongoing institutional discrimination.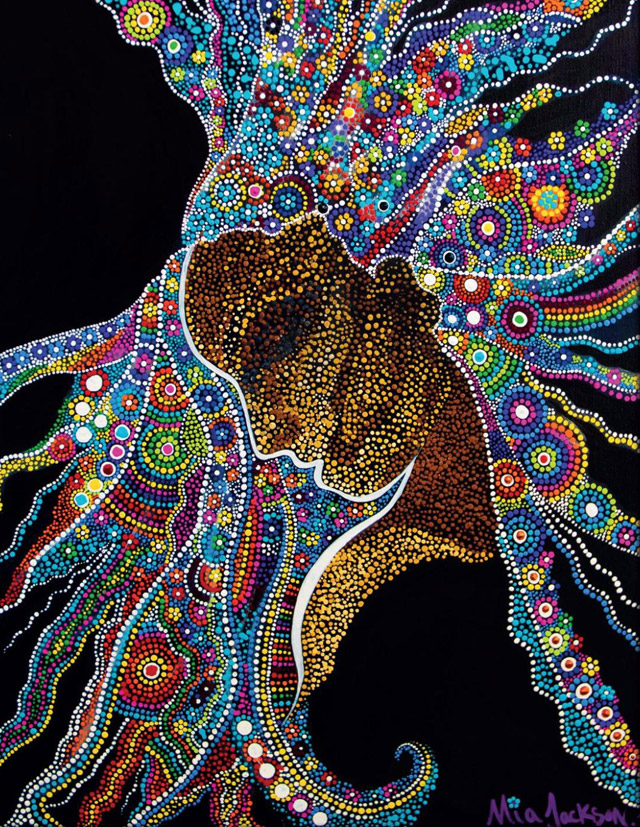 08 Sep 2023

Apply for the 2024 Teacher Scholarship Program today. Applications close Monday, 9 October 2023!

06 Nov 2023

This event will allow high school students and graduates the opportunity to have conversations and coaching sessions with experts from their desired field.