The Diocese of Parramatta is committed to responding to the needs of all students in a world that is changing rapidly.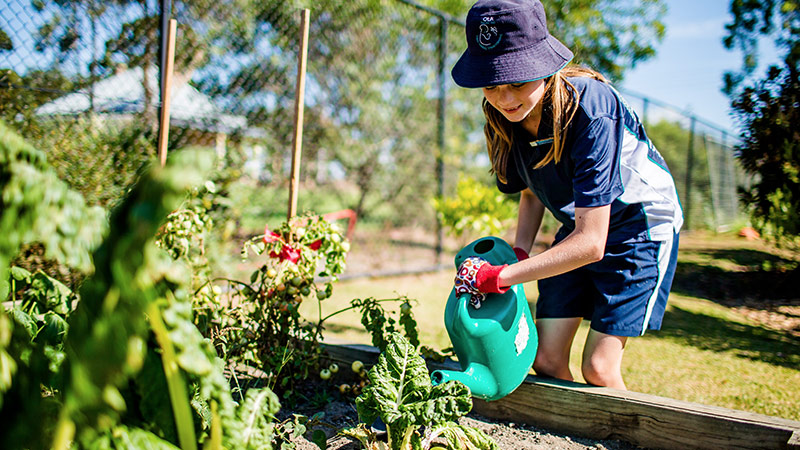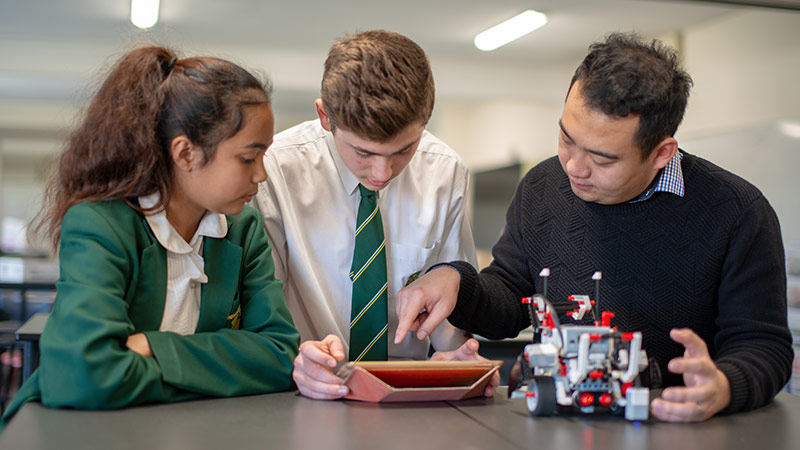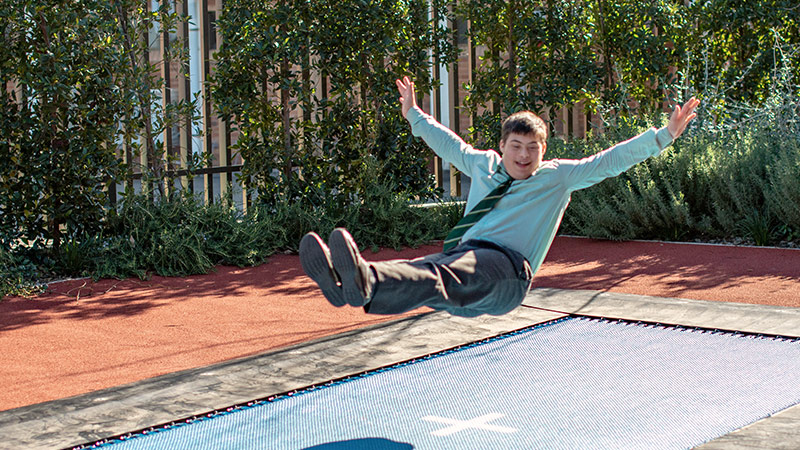 Our Purpose
Catholic education is a work of love, for the full human development of students, grounded in the person of Jesus Christ and at the service of society. All staff share in the evangelising mission of the Church as they work to bring about a synthesis of faith, life and culture in their communities.
The system of schools in the Diocese of Parramatta is a work of the Church, under the leadership of our Bishop and in collaboration with priests, parents, students and staff, to realise the mission of bringing the person of Jesus Christ into the lives of the young people in our care and their families.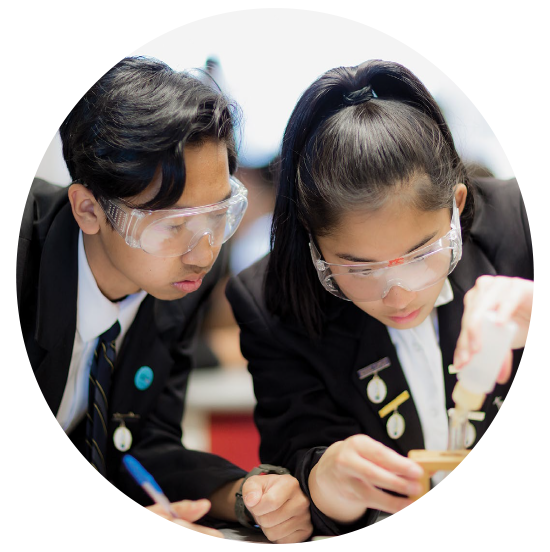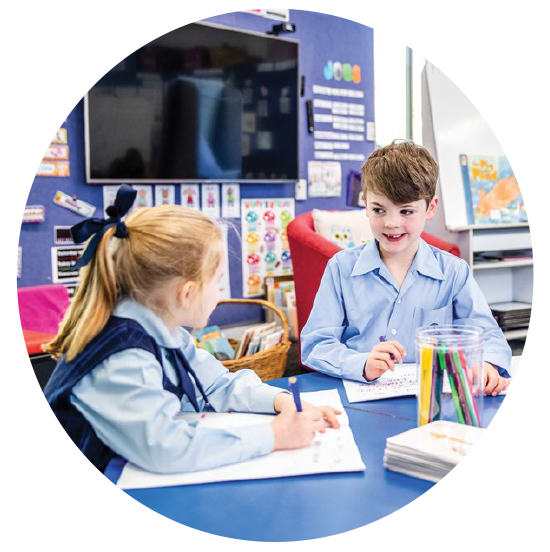 Our Intent
Our intent is to transform the learning of each student and enrich the professional lives of staff within a Catholic learning community.
Focussed on improving outcomes
Principles that lead to our strategic intent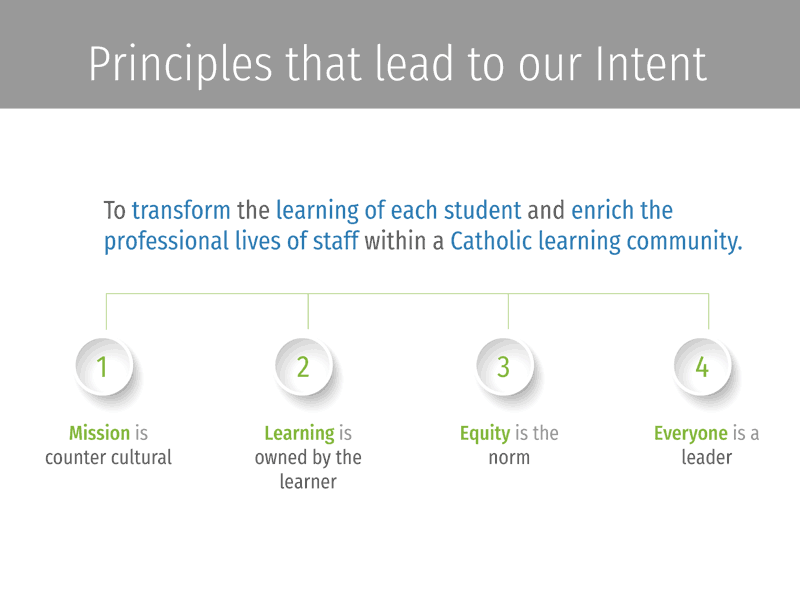 Our delivery method