Drama students take holidays to another dimension
06 May 2023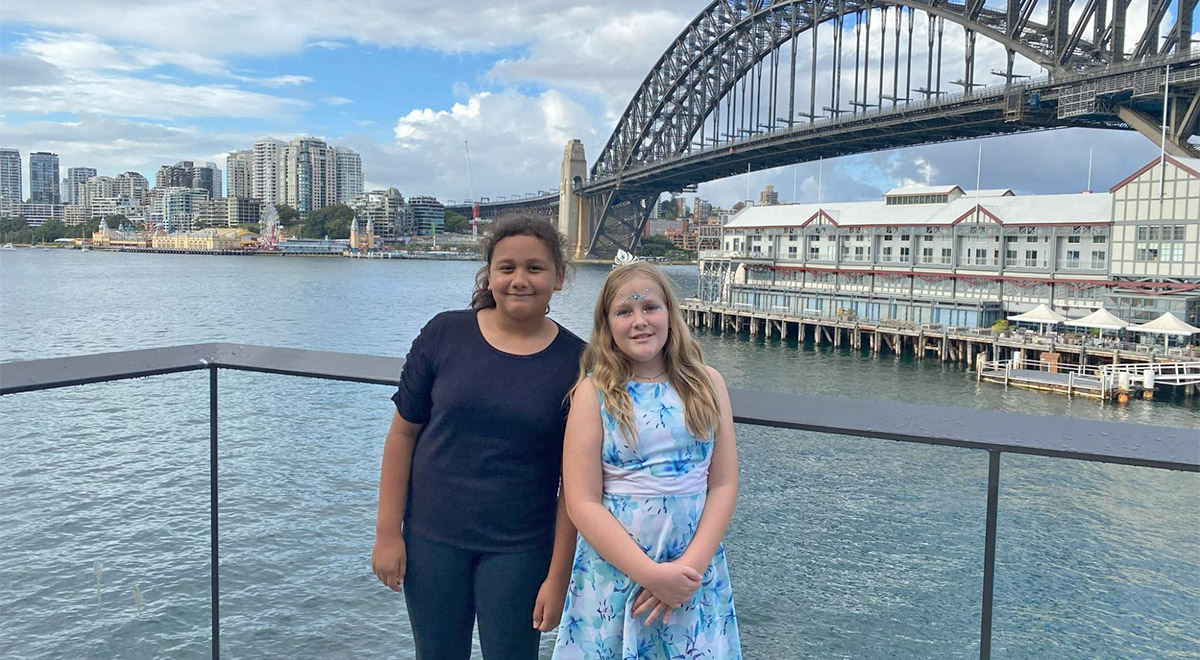 St Patrick's Primary Parramatta students Eimear Mitchell and Sonia Sitoa were awarded scholarships to the Australian Theatre for Young People's (ATYP) 2023 April holiday program through the theatre's ongoing partnership with Catholic Schools Parramatta Diocese's creative and performing arts program, CAPTIVATE.
Both Eimear and Sonia are in their second year as members of the Primary After School Drama Ensemble (Parramatta) which brings together students from St Patrick's Primary Parramatta, Mother Teresa Primary Westmead and Holy Trinity Primary Granville to take part in a weekly drama rehearsal. It is one of three drama ensembles run by CAPTIVATE, the other two being held in South Penrith and Blacktown.
Chosen because of their ongoing commitment to the ensemble, their creativity and enthusiasm, Eimear and Sonia attended a four-day program titled "The Portal" led by teaching artist Tom Filer and assisted by senior ATYP student Jasper Reucassel. Over the four days, the students collaborated to create a self-devised performance based on the idea of a portal to another dimension.
As well as all the intense creative work both Sonia and Eimear loved the opportunity to rehearse and perform at the new ATYP theatre and workshop spaces at Dawes Point.
Sonia said the program highlights for her were "playing new drama games, meeting new people, learning from great teachers and getting to perform for an audience."
Eimear agreed, saying: "I really enjoyed all the people and how we all got along even if we hadn't met before. The tutors were really nice and helpful, and I learned a lot from them."
Lucinda Armour from CAPTIVATE Drama said: "Five Captivate drama students, primary and secondary, got the opportunity to work with the ATYP these holidays and all had a fantastic experience."
CAPTIVATE is all about offering up exciting creative opportunities for our students and these scholarships play an important part in that.
The long-standing creative collaboration between CAPTIVATE and the ATYP continues to grow and thrive in 2023 and will support further opportunities for students throughout the year.
Find out more about the CSPD CAPTIVATE creative and performing arts program
Find out more about the Australian Theatre for Young People (ATYP)